How did your favorites perform? Follow along as we count down how 18 popular chains score for customer satisfaction, going from worst to first.
18. McDonald's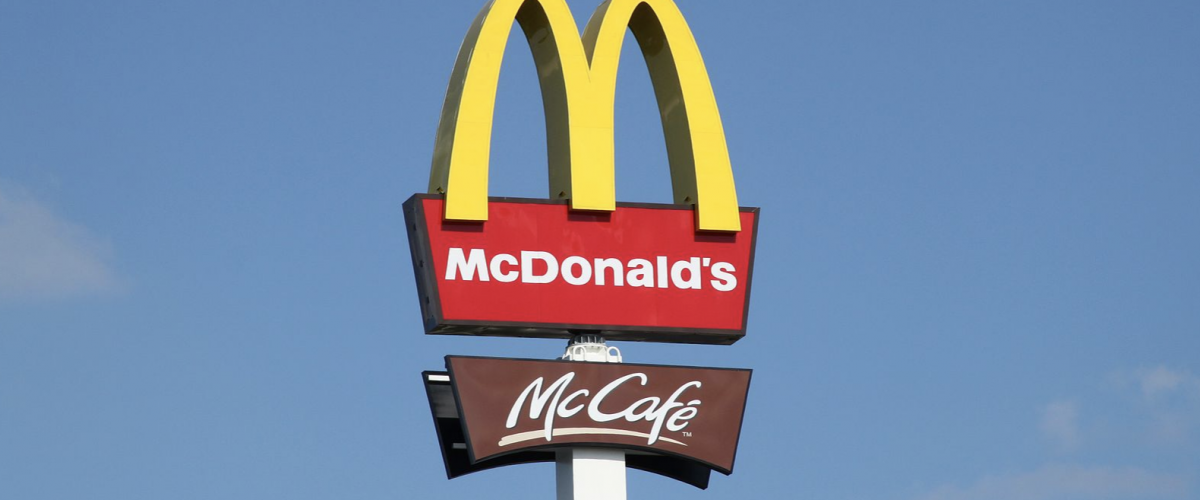 Score: 69 out of 100
Its name might define fast food for many people, but McDonald's doesn't get much love from consumers. It scores lowest for customer satisfaction for the fourth year in a row.
The home of the Golden Arches also ranks on the bottom among burger chains in an annual customer loyalty study from Market Force Information. Burger fans said it was worst for food quality and "staff friendliness."
McDonald's may get beat up in surveys simply because it's so big and so iconic, says Nation's Restaurant News.
The chain is trying to win over millennials with new convenience foods — like "donut sticks" — and tech-focused upgrades, including mobile ordering.
17. Jack in the Box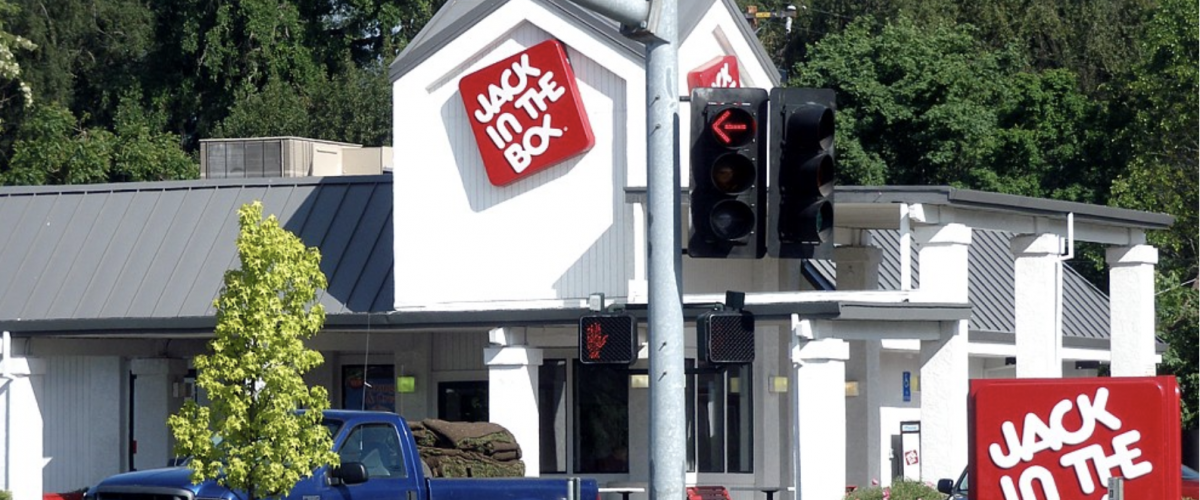 Score: 75 out of 100
Jack in the Box revolutionized the fast-food industry by pairing a drive-through with a two-way intercom.
Most consumers know very little about Ronald McDonald's personal life, but the Jack in the Box ping-pong-headed mascot has a full backstory. Including: he's got a wife named Cricket; he ran for president in 1996; and he speaks Spanish and Mandarin.
The company has given away more than 32 million antenna-ball likenesses of Jack since 1995.
Jack in the Box is redesigning its menu to provide greater value. But customers complain that the chain lacks healthy options and "atmosphere," according to Market Force.
16. Taco Bell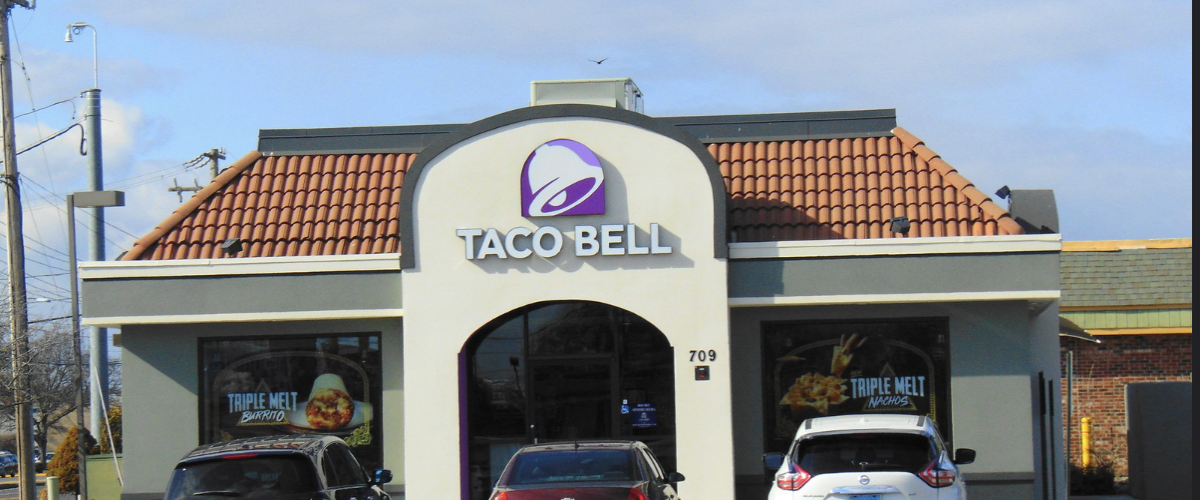 Score: 75 out of 100
Founder Glenn Bell expanded his burger and hot dog place to add tacos in the mid-1950s — and a fast-food giant was born.
Bell invented the crunchy, preformed taco shells that eventually made their way into supermarkets, and the seasoning in his chili-dog recipe inspired the taco sauce that fans could drink through a straw.
Taco Bell currently has more than 7,000 restaurants in nearly 30 countries and has global expansion plans for India, Thailand and the U.K.
The chain is considered vegan-friendly, but survey respondents say it needs to step up the quality of its food and put healthier items on the menu.
15. Sonic Drive-In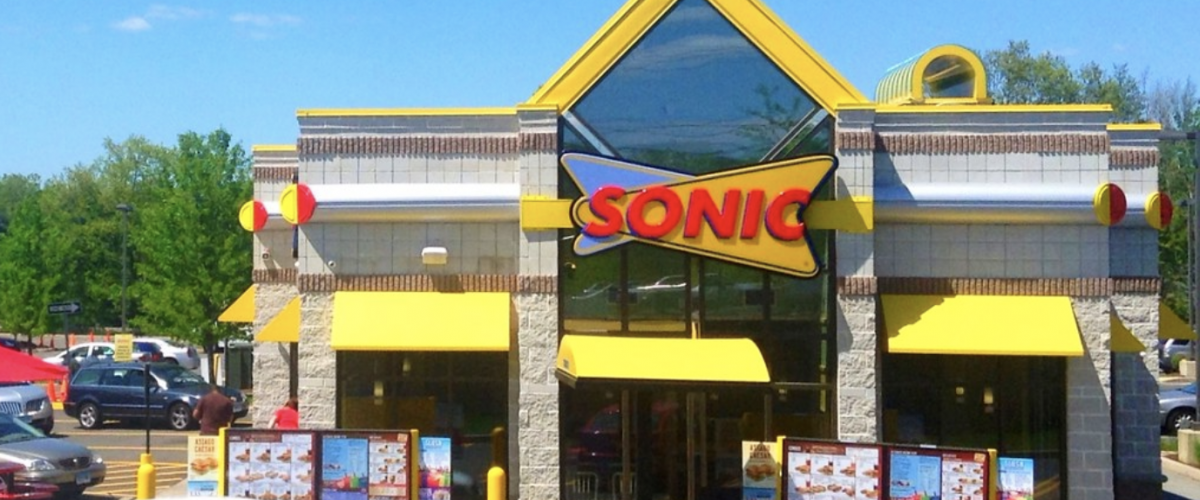 Score: 76 out of 100
The name Top Hat Drive-In was taken, so founder Troy Smith came up with the name "Sonic" by borrowing from his slogan, "Service With the Speed of Sound."
Sonic is the largest chain with an old-fashioned drive-in format: You park and order from your car, a carhop brings your meal to your vehicle, and you eat in it.
The extensive menu features several burgers, a chili-cheese coney, chicken strips and endless fountain treats. Sonic plans to shave calories off the menu to attract dieters, and healthy eaters on their cheat days.
The timing is right for Sonic to make a play for health-conscious consumers. Customers give the chain a low rating for healthy options.
14. Burger King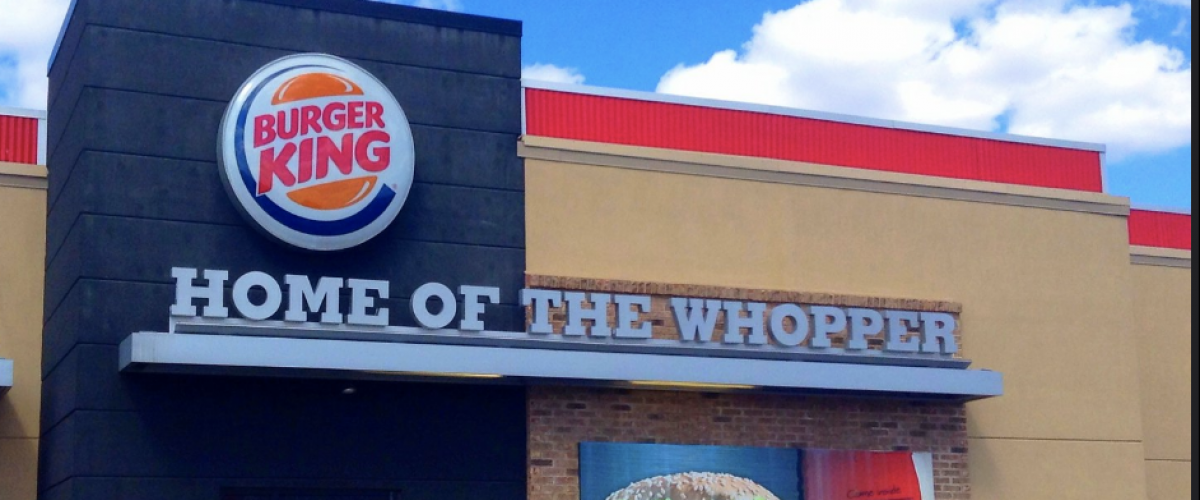 Score: 76 out of 100
Burger King seems to encourage a little weirdness.
The black hamburger buns used on Halloween in 2015 turned customers' morning constitutionals a ghastly green color. And lots of consumers find the plastic Burger King mascot a little creepy.
Still, the chain has plenty of fans. In 2019, his royal highness is amping up breakfast and rolling out the Impossible Whopper, a meatless, vegan version of the original.
BK's score in the American Customer Satisfaction Index has steadily improved over the last 20 years, but the chain is still near the bottom of the burger pile.
13. Little Caesars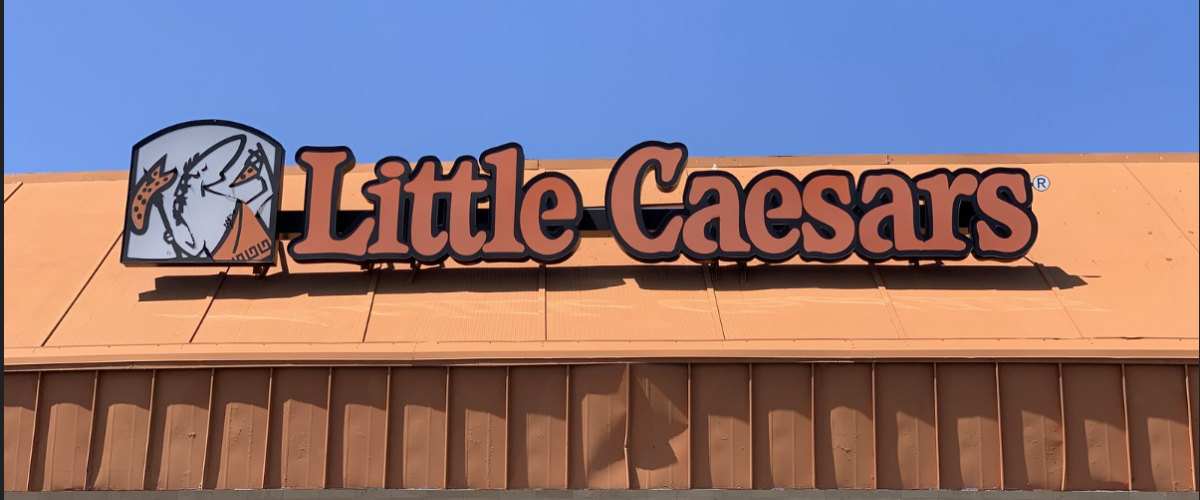 Score: 77 out of 100
Little Caesars is going vegan, too: It's testing an Impossible Supreme "pizza-pizza" with a plant-based sausage topping.
On the other, not-so-healthy hand, the chain's ExtraMostBestest Stuffed Crust Pizza is back by popular demand. The cheese measures 3 feet before cooking.
Married founders Mike Ilitch and Marian Bayoff met on a blind date. "Little Caesar" was Bayoff's pet name for Ilitch.
Among the big pizza chains, Little Caesars is America's least favorite. Customers complain that there isn't enough healthy stuff on the menu, and that the quality of the food comes up short.
12. Wendy's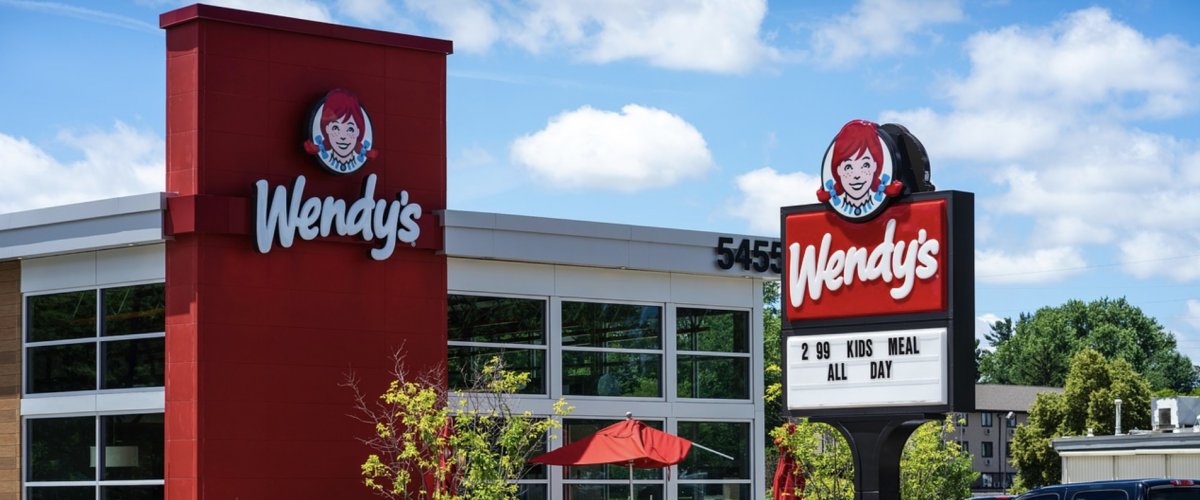 Score: 77 out of 100
Wendy's founder Dave Thomas named the chain in honor of his daughter and used her likeness for the logo.
Thomas delivered quality and value from the start in 1959. The burger chain grew exponentially through the '70s and '80s, with the likable, down-to-earth Thomas starring in the chain's commercials. He died in 2002.
In 2019, Wendy's announced it will invest $25 million in digital technology, to meet the needs and expectations of 21st century consumers.
Customers say Wendy's is the best of the traditional fast-food burger "Big Three." In particular, they say Wendy's has higher-quality food, is cleaner and has better atmosphere than McDonald's and Burger King.
11. Dunkin'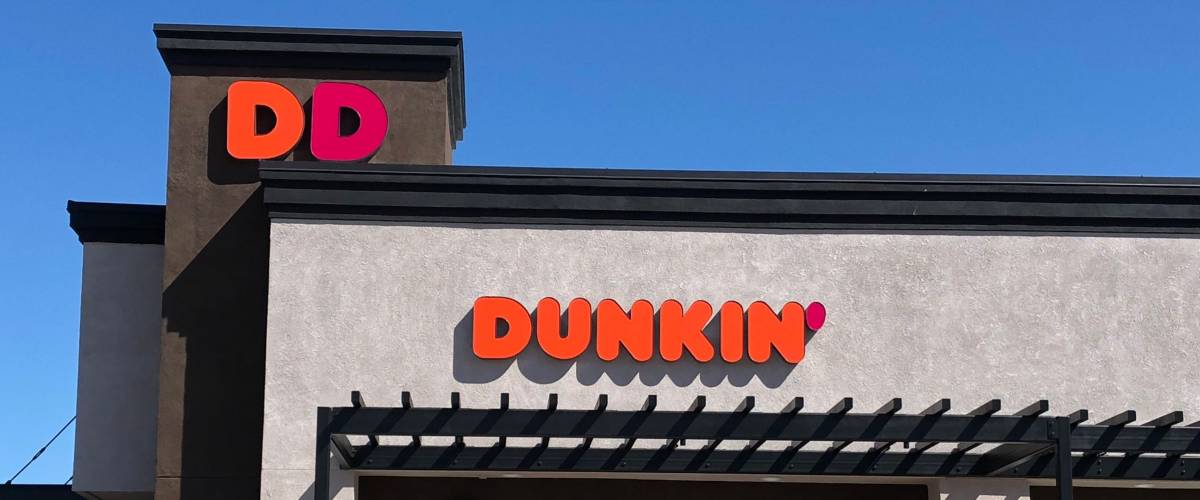 Score: 78 out of 100
Dunkin' may have dropped the "Donuts" from its name last year, but customers who don't mind the carbs can still get 52 varieties of glazed, iced or sprinkled fried doughnuts.
Founder William Rosenberg originally delivered lunches, coffee and snacks to industrial workers. His first shop opened in Massachusetts in 1948 and offered coffee and doughnuts under the name Open Kettle.
Today, Dunkin' sells 30 cups of coffee per second, on average.
Surveyed consumers put it lowest among America's coffee and bakery chains, though they say Dunkin' offers more for your money than Panera Bread or Starbucks.
10. KFC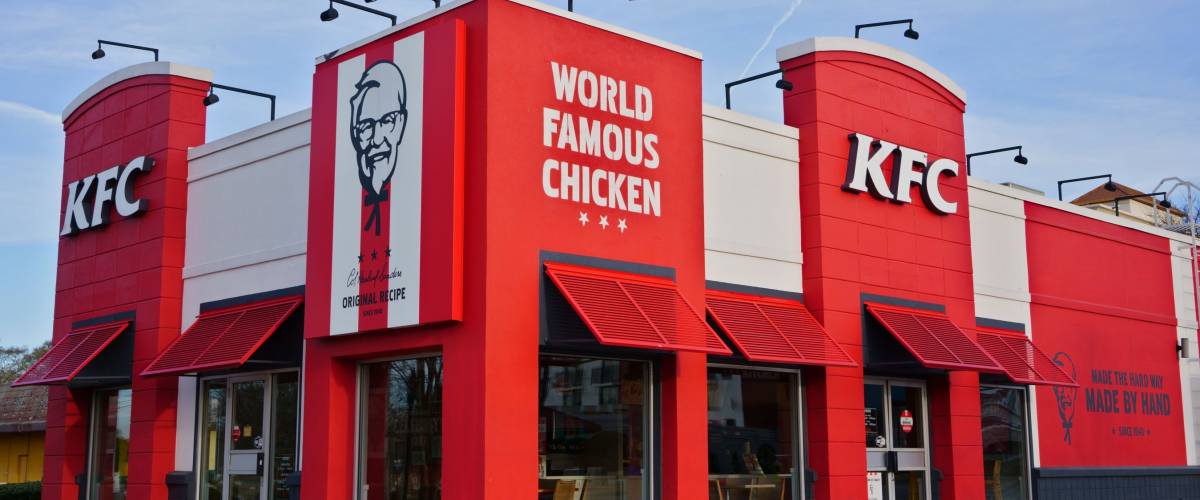 Score: 78 out of 100
Fun-loving Kevin Hochman, KFC's U.S. president, has helped breathe new life into the chain over the last five years.
Colonel Sanders has been completely reinvented as a character portrayed by celebrities including Ray Liotta, Reba McEntire and even RoboCop.
The menu, featuring new items like Cinnabon biscuits and chicken and waffles, is more playful, too. Hochman told Business Insider KFC planned to unveil more new menu items in 2019 than in the last five years combined.
But KFC is way down in the pecking order for customer satisfaction and loyalty. In the Market Force study, it ranks last among the chicken chains for food quality and value.
9. Starbucks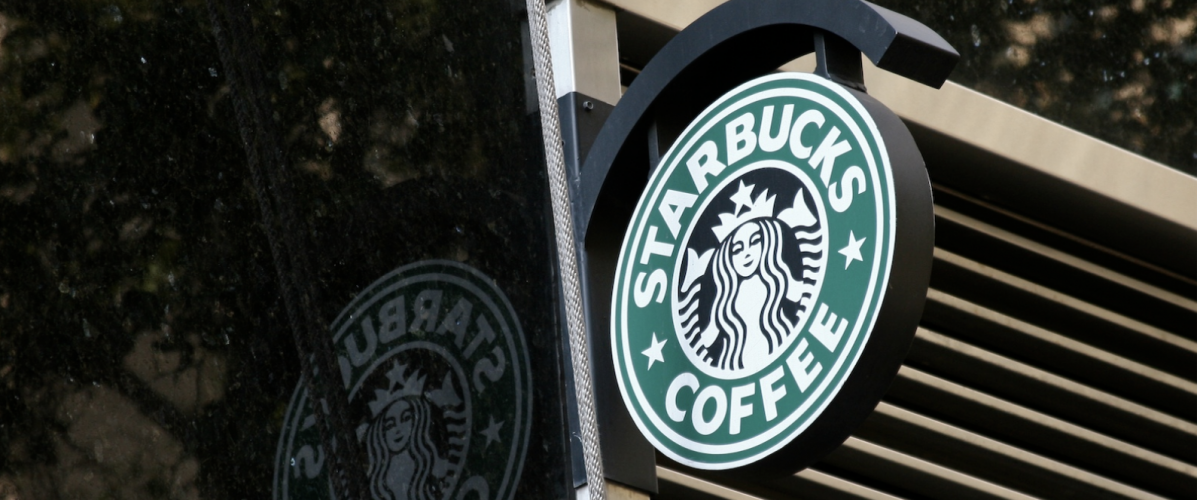 Score: 79 out of 100
The inventor of pumpkin spice latte and "tie-dye frappuccino" shows no signs of slowing down. Starbucks has opened its 30,600th store, and its quarterly sales have hit an eye-opening $6.8 billion.
Every strategy, from improving technology to polishing customer service, seems to work. The chain's loyalty program has over 17 million members, and Starbucks' "happy hour" discounts suit millennials with flexible work schedules.
CEO Kevin Johnson says expanding delivery through Uber Eats is up next.
The coffee giant is in the middle of the fast-food pack for customer satisfaction and loyalty. Survey respondents give Starbucks' friendly workers high marks but say consumers get poor value for the money they spend.
8. Domino's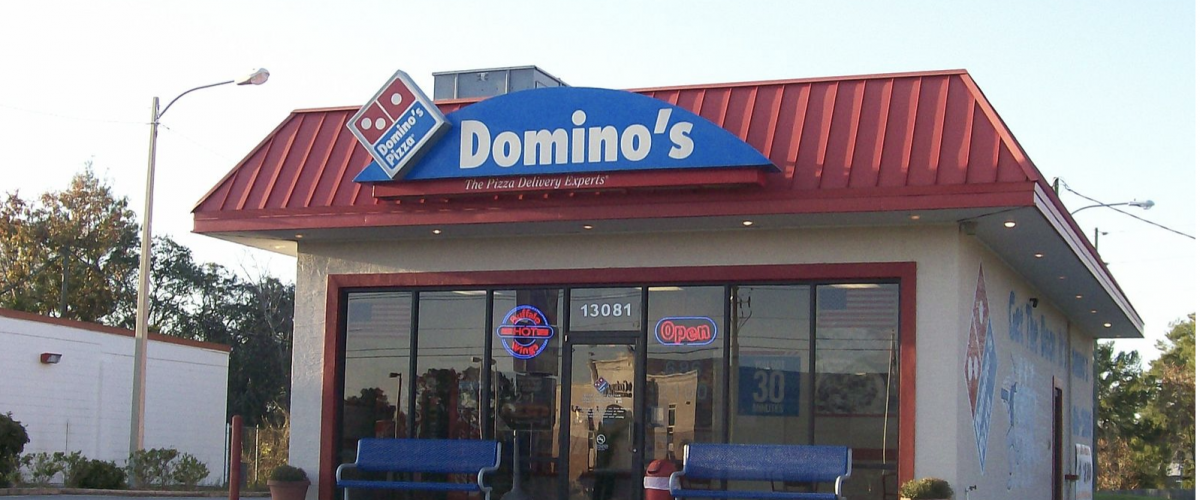 Score: 79 out of 100
Brothers Tom and Jim Monaghan bought a failing pizza joint in 1960 and struggled to keep it open.
Less than a year into the venture, Jim had had enough. He cashed in his half of the business for a 1959 Volkswagen Beetle. His brother kept pushing.
Domino's now has 16,300 stores in 85 countries, and Tom Monaghan is truly a self-made man who was swindled numerous times but remained on his feet.
Consumers say Domino's is merely middle-of-the-road among pizza chains, and they give it a failing grade for healthfulness.
7. Subway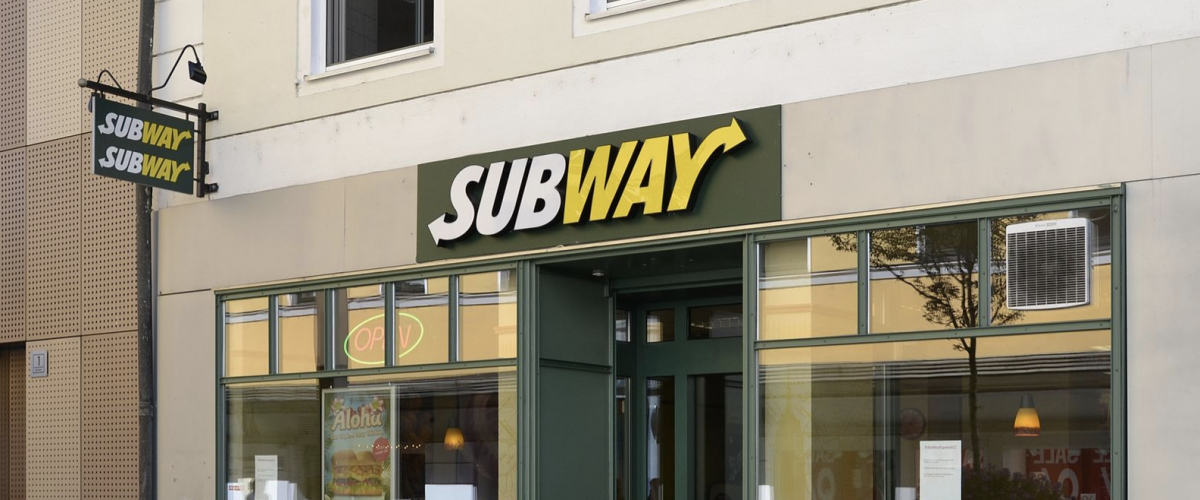 Score: 79 out of 100
The brains behind this more than 50-year-old sandwich chain were Fred DeLuca, a 17-year-old college freshman struggling to pay his tuition, and nuclear physicist Peter Buck, who backed DeLuca with a $1,000 investment.
The "Eat Fresh," made-to-order subs took the fast-food industry by storm, and Subway is now the largest quick-service restaurant on the planet, with around 42,000 locations in over 100 countries.
Subway seamlessly adapted to changing health trends with seasonal offerings, wraps, antibiotic-free chicken and hand-carved turkey.
Consumers rate Subway high for healthy options but say it needs to work on its food quality and on making its restaurants more appealing, both inside and out.
6. Pizza Hut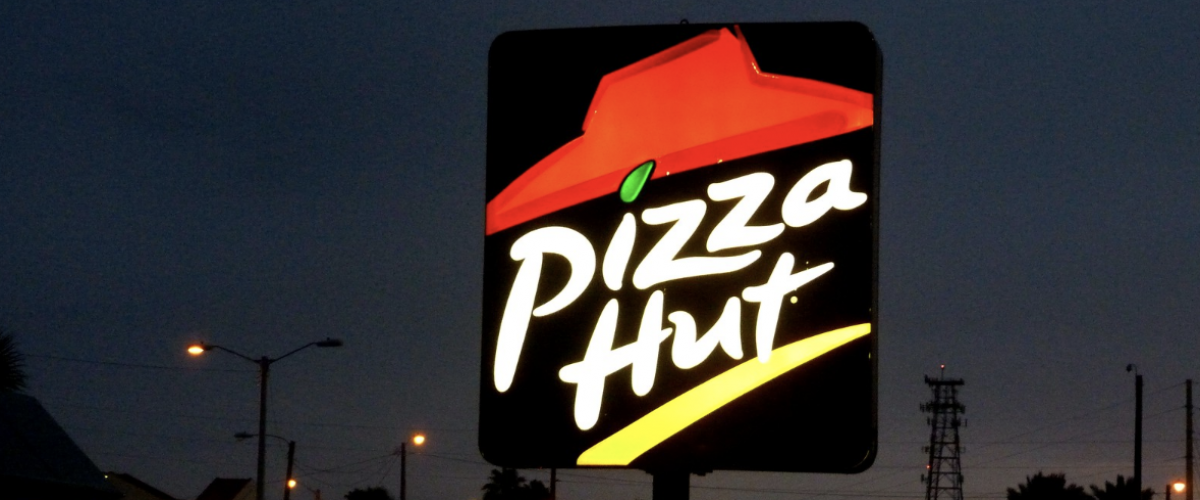 Score: 80 out of 100
While they were still in college in 1958, the Carney brothers borrowed $600 from Mom to open their first Pizza Hut in Wichita, Kansas. Today, the business has locations in more than 100 countries including Iceland, Mongolia and Armenia.
Around 450 dine-in Pizza Huts will be closing, but fans needn't despair. The chain is just shifting focus to carryout and delivery.
Pizza Hut pizzas have been successfully delivered to the White House, the top of Mount Kilimanjaro and the International Space Station (aboard a resupply rocket).
The chain needs to work on its speed, according to the Market Force study. Consumers say it's slower than Domino's, Little Caesars, Blaze Pizza and other pizza rivals.
5. Chipotle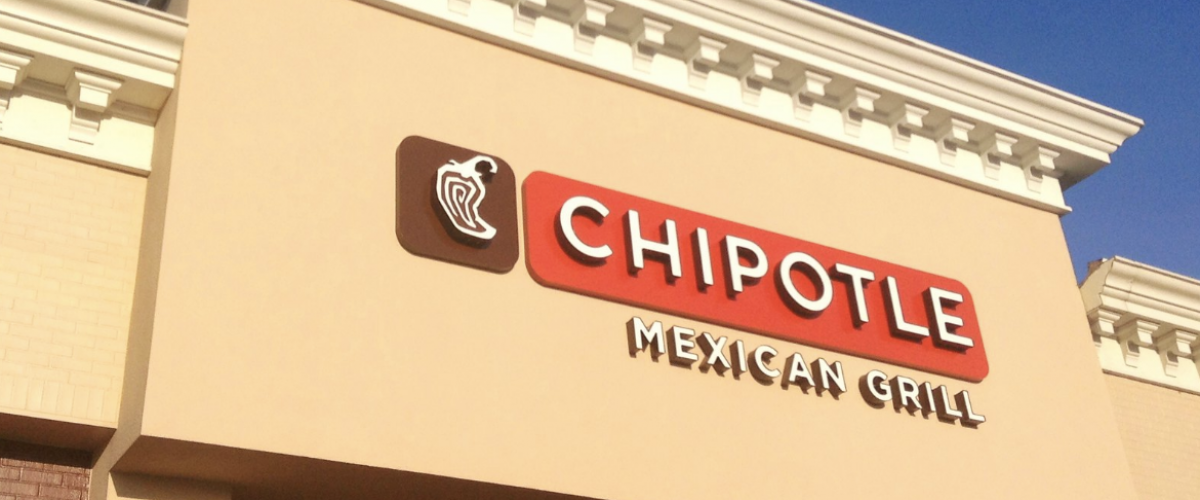 Score: 80 out of 100
Founded in Denver in 1993, Chipotle is one of the newer quick-service restaurants. Founder Steve Ells did his part to elevate the entire industry by introducing high-end ingredients and refined cooking techniques.
For example, Ells embraced the sustainability movement by seeking out better food sources. Chipotle says the pigs that supply its pork are raised in local pastures and are never fed antibiotics or growth hormones.
The nonprofit Chipotle Cultivate Foundation supports good stewardship of the land and conscientious animal breeding.
Consumers have named Chipotle the top-ranked fast-food chain for Mexican food, thanks to its high quality, healthy options and the cleanliness of its restaurants, among other attributes.
4. Arby's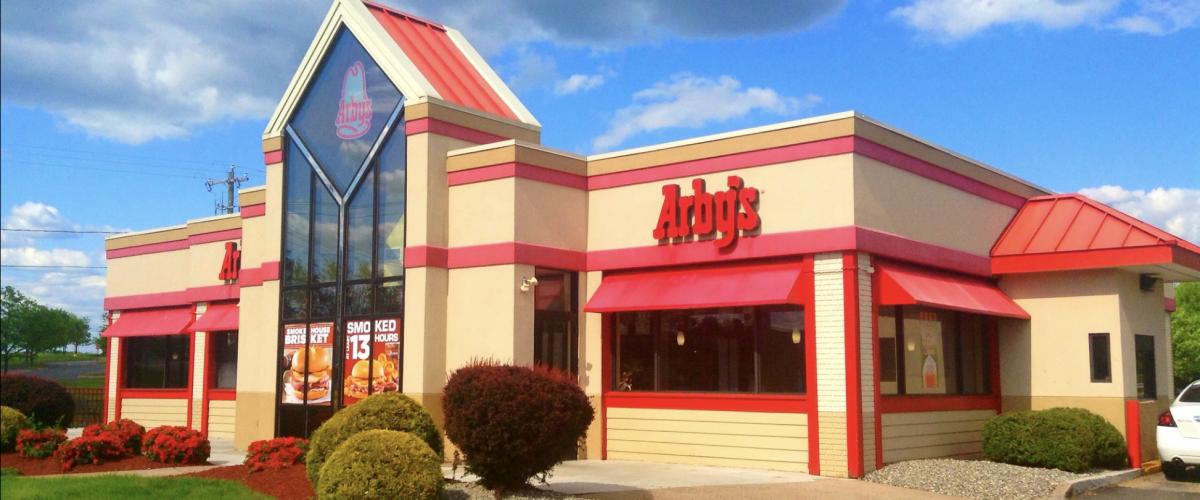 Score: 80 out of 100
When Arby's was born in 1964, its sibling founders considered calling it Big Tex. That would have been a curious choice, given that the first location was in Ohio.
Most people are surprised to learn that Arby's — "RB's" — doesn't stand for roast beef but for Raffel Brothers. It works either way.
The menu has expanded through the years to include turkey, ham, bacon, Angus steak and wildly popular smoked brisket. Unapologetic carnivores can request a "meat mountain" sandwich piled high with all of those.
Arby's customer satisfaction score may put it in the top five, but consumers also say it's not as clean as other sandwich chains and that it needs a healthier menu.
3. Papa John's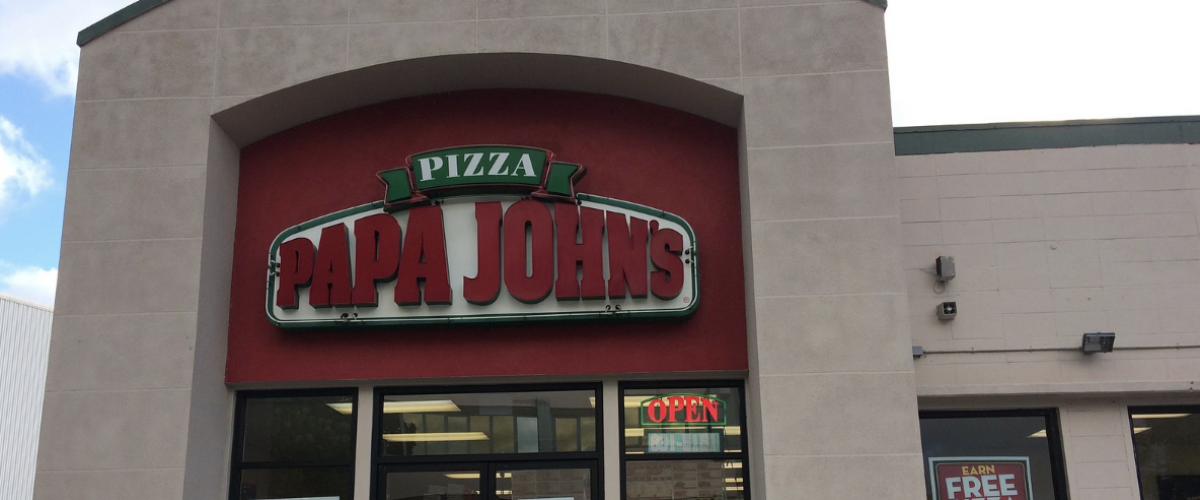 Score: 80 out of 100
High school student "Papa" John Schnatter was working in his dad's local tavern when he got the idea to go into the pizza business.
His dad's customers loved the pies, so Schnatter expanded to the space next door and officially opened in 1985. There are more than 5,000 Papa John's locations today.
The chain is known for innovative recipes, quality ingredients and eight signature dipping sauces. But Schnatter is gone now, after some controversy.
Though it scores high in the American Customer Satisfaction Index, Papa John's gets dinged by Market Force survey respondents who say its menu lacks healthy options and good value.
2. Panera Bread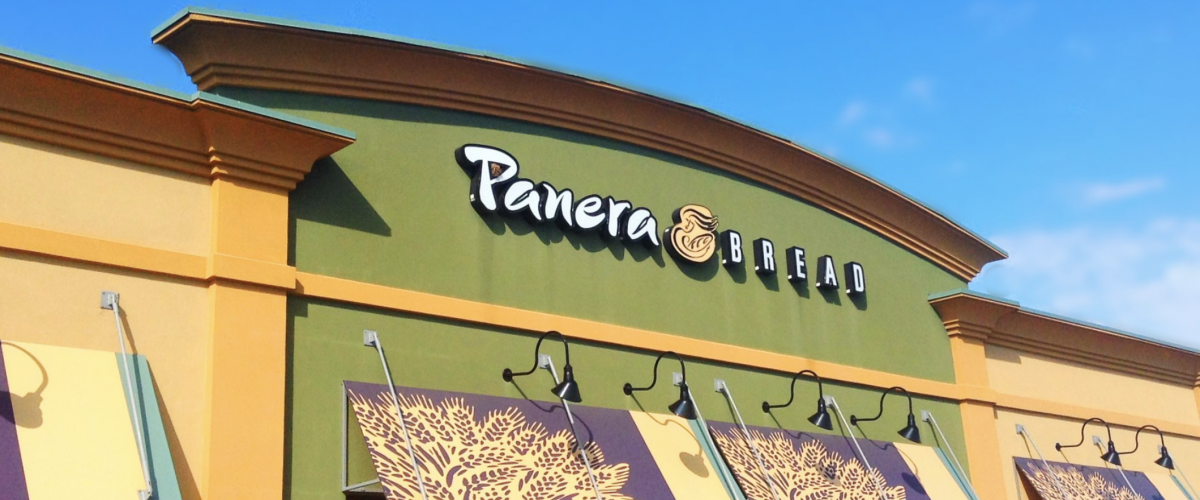 Score: 81 out of 100
The chain that bakes more bread every day than any other has a different way of doing things.
The food team tried 30 different chicken products before settling on one. Chefs head for New York's Adirondack Mountains twice a year just to show off their skills. Some stores have allowed customers to pay what they could afford.
In all Panera Bread locations, products that remain unsold each day are donated to the needy.
Panera has expanded its breakfast menu and hopes to add heartier fare for the dinner crowd. Surveyed consumers give the chain strong ratings for nutrition, friendliness and the warm look of its restaurants.
1. Chick-fil-A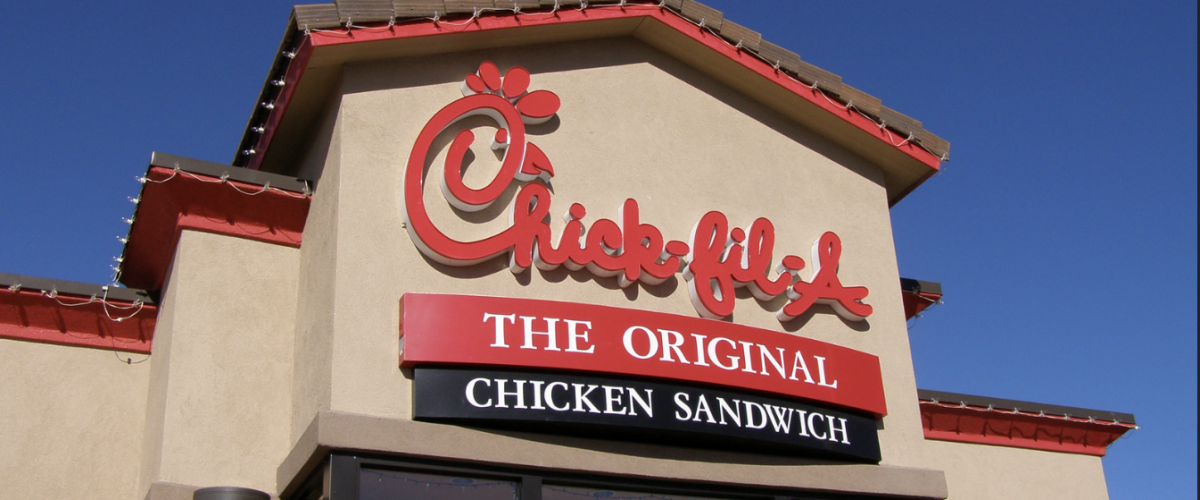 Score: 86 out of 100
S. Truett Cathy owned a diner called Dwarf House in the 1940s. His chicken sandwich was so popular that he used it to launch Chick-fil-A in 1967. The chain generates more sales per store than any other.
The pickles are made in-house, and the refreshing lemonade is scratch-made as well. Chick-fil-A purchases more Sunkist lemons than any other buyer in the world.
The restaurants are famously closed on Sundays, and the chain has been embroiled in controversies over issues including current CEO Dan Cathy's opposition to same-sex marriage.
Chick-fil-A's fans have shrugged off the negative headlines. The chain scores highest for customer satisfaction, and it's also on top across all categories in the Market Force customer loyalty survey.