1. Plan for sales at the store
Pick up a store flyer, or look at your grocery store's website, and plan your meals for the sales — don't just shop for the ingredients in your recipes.
It seems obvious, but many people just show up at the grocery store with a set list of items to buy.
You can save a bundle of money if you plan ahead and shop smart. Buying things on sale will save you money on everything from staples like eggs and butter to perishables like fruit and meat.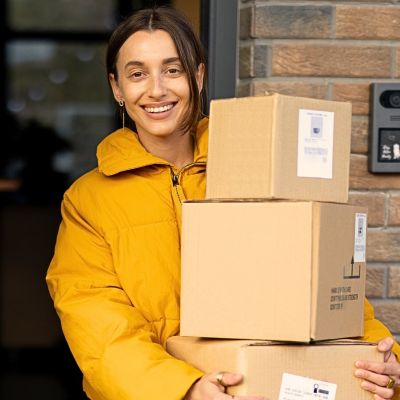 Capital One Shopping's browser add-on automatically applies coupon codes as you shop online. It's absolutely free – plus it takes only two clicks to install. Add the Capital One Shopping browser extension today and start earning discounts of up to 50% on the things you already buy.
Install for Free
2. Try new things
If you are a bit timid when it comes to new ingredients, then stop being so shy!
When it comes to cooking with exotic ingredients, everyone starts at the bottom — so be brave and try new things.
Search online for recipes that use any items that are currently on sale at your local grocery store and expand your cooking repertoire while you save.
3. Buy generic or store brands
Smart shopping is all about getting the most value for your money. Don't be afraid to try new brands and generic brands.
Generics — or "store brands" — can save you thousands over your lifetime. At the same time, you should learn which products are worth splurging on.
Some name-brand cleaning or home-maintenance products are worth the extra cost. Discover what products work for your needs, and don't let marketing and blind brand loyalty cost you in the long run.
More: 21 things to avoid buying at the grocery store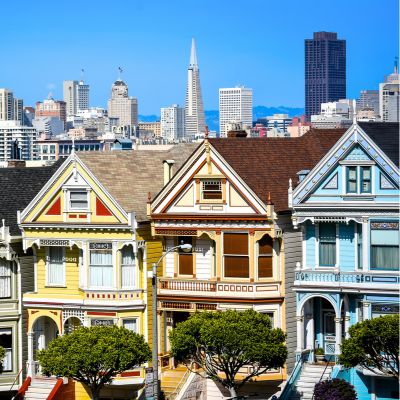 Believe it or not, you don't need millions, or even hundreds of thousands to invest in real estate. Arrived is an online platform where you can invest in shares of rental homes and vacation rentals without the headaches of being a landlord.
Learn More
4. Shop for food items in season
If you want to save money on produce – and also get the freshest food possible – make an effort to plan your meals around the fruits and vegetables that are in season.
Produce that's in season is more widely available and thus tends to be cheaper. As an added bonus, shopping seasonally helps support local farmers, which is good for your community.
What's currently in season will depend on which part of the country you live in, so do a quick search online before you make your list and head out to the grocery store.
5. Freeze your perishables
Freeze your perishables long before they go bad.
It's tempting to load up on cheap vegetables in season or to buy that discounted herb bundle at a bargain, but the savings often disappear if you let 90% of the product spoil before you eat it. So, be realistic and plan ahead.
No one eats that much oregano before it turns to mush. Chop and freeze your herbs, vegetables, fruit and other things that spoil. They'll taste just fine even if you keep them frozen for a while.
6. Save your leftovers
When you throw away leftovers, you're throwing away money. Any time you can stretch one meal into two (or three), that's a huge win.
Extra food that gets wrapped up and stuck somewhere out of sight tends to be forgotten, so try to store your leftovers in a clear container or freezer bag and give them a prominent spot in the fridge.
7. Pay attention to the unit price
Comparing unit prices — how much a product costs per ounce or other unit of measure — is essential if you want to find the most cost-effective item to buy.
Many grocery stores will let you skip the math by listing unit prices in small print on their shelf labels. Don't simply trust that the bigger size is the better deal; that's not always the case.
For example, a 12-ounce bag of frozen green beans might cost you 90 cents, while a 14.5-ounce can of green beans might cost you $1.20. By looking at the unit price, you'll know the smaller bag is actually a smarter buy.
More: Snap pictures of your grocery shopping receipts and earn rewards with Fetch
8. Use a slow cooker
Slow cookers are extremely affordable, especially if you're keeping an eye out for a sale. (Back-to-school time is always a good bet).
With a handful of recipes and a simple meal plan, you can stretch your food dollars to new heights. The effort is minimal: You fill it in the morning (or night before) and let the programmable timer do the work.
There are thousands of slow cooker recipes you can find for free online, and most of them use simple ingredients that become absolutely magical when given the time to cook and meld together.
9. Avoid prepared foods
Prepared foods are a big money-maker for grocery stores. If you compare prepared food prices with the cost of the raw ingredients, it's easy to see why these items get the most prominent real estate in the store.
Don't be afraid of a little chopping or food prep at home after the store. Chicken breasts are much more expensive than buying a whole chicken and cutting it into pieces after roasting it.
If you aren't confident with your knife skills, take some time to learn the proper techniques. YouTube and online tutorials can be massively helpful here. Mastering some basic chopping and carving moves will save you thousands over your lifetime.
10. Grow it yourself
One of the most rewarding ways to trim down your grocery bill is to start growing your own produce at home.
If you've got a bit of extra space in your backyard, putting in a small garden can yield delicious, money-saving results. Seeds only cost a few dollars or pennies per packet, and the fruits (and vegetables) of your labor could save you hundreds of dollars a year.
Even if you live in an apartment, it's possible to grow things like tomatoes, avocados and salad greens. All you need is sunlight and a bit of TLC. And if you're concerned about the coronavirus, growing your own food will help cut down on those stressful trips to the store.
11. Plan to fail
If you don't have a few easy backup meals for those long days at work, it's easy to cave when your hungry brain starts calling the shots.
Even the best intentions for eating at home can fall prey to a tired mind and a glowing fast-food sign. If you have a couple quick at-home meals in your back pocket, you are much more likely to cook at home.
Soup and a grilled sandwich takes less than 10 minutes to make. Breakfast for dinner? Bean salad? Frozen leftovers? All are easy and quick to throw together, even at your hangry-est.
Sponsored
Kiss Your Credit Card Debt Goodbye
Millions of Americans are struggling to crawl out of debt in the face of record-high interest rates. A personal loan offers lower interest rates and fixed payments, making it a smart choice to consolidate high-interest credit card debt. It helps save money, simplifies payments, and accelerates debt payoff. Credible is a free online service that shows you the best lending options to pay off your credit card debt fast — and save a ton in interest.