Here are some of the most extreme Hollywood spenders and the single most expensive — and ridiculous — things they blew their money on.
10. Bono's first-class hat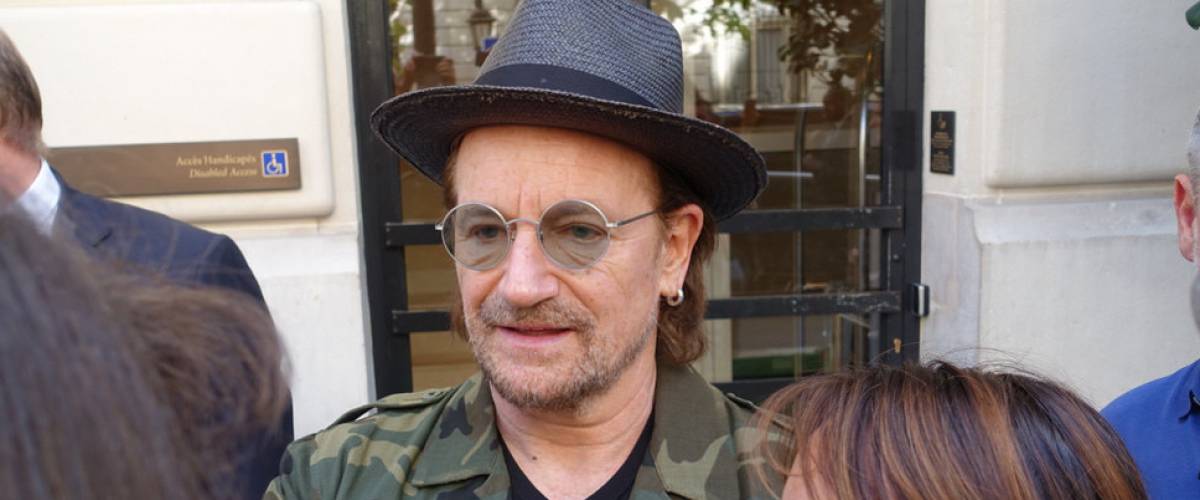 U2's lead singer Bono doesn't perform — or fly, or probably eat or sleep — without his hat. But one time, Bono traveled to perform a charity concert in Italy without it.
After trying other ways to get the hat shipped over quickly from London, Bono paid $1,500 for the hat to get its own first-class seat on a plane.
When the flight crew became concerned that the hat might be squished by accident, it was upgraded to a seat in the cockpit. It arrived in time for the concert, and Bono was able to perform with his usual gusto — and headgear.
9. Mike Tyson's tigers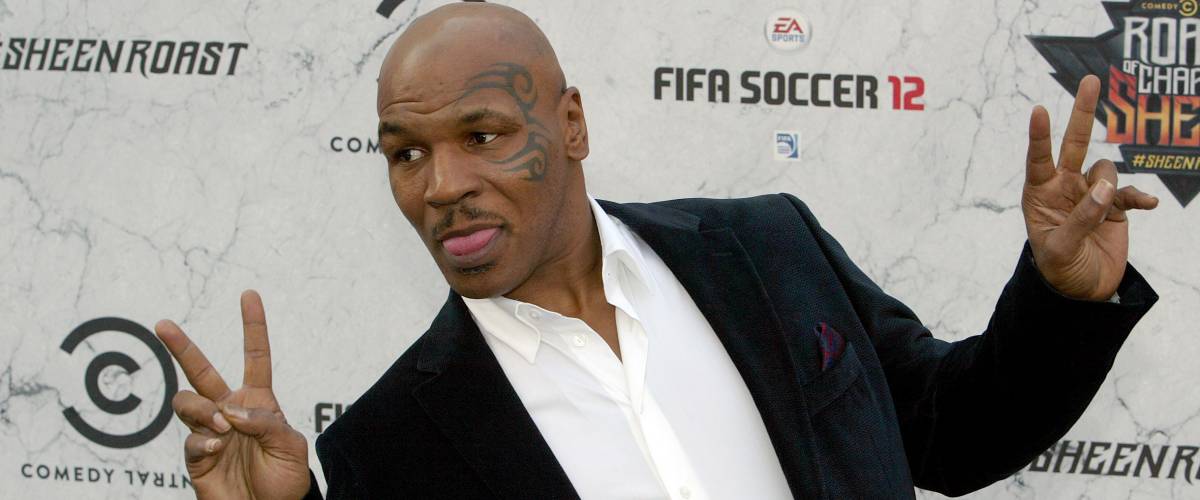 If you've seen The Hangover, then you know that Mike Tyson, former heavyweight champion of the world, once owned Bengal tigers.
Tigers are expensive enough to buy at about $10,000 a kitty, but their upfront fees are nothing compared with the cost of ownership.
These wild, potentially man-eating beasts need solid and reliable containment, training and tons of fresh meat every day. And in most places where ownership is allowed, you need to dedicate 5 acres of roaming grounds for a tiger.
8. Floyd Mayweather's diamond iPod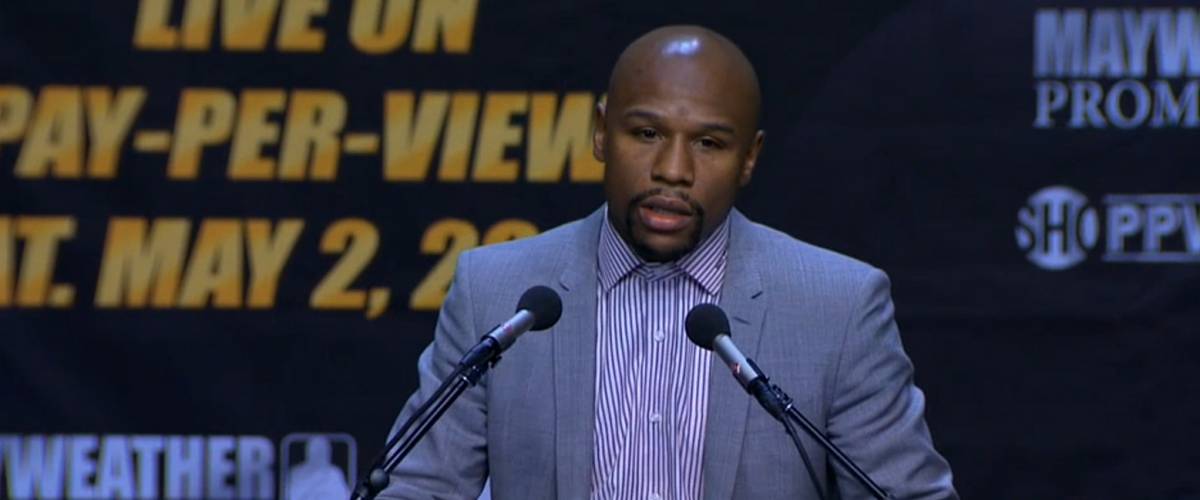 If you've followed boxing over the past few years, you'll know that uber-talented Floyd Mayweather is famous for his fists — and for his excessive spending.
He has earned over $1 billion in his lifetime, a feat only eclipsed by Tiger Woods and Michael Jordan, and they have help from sponsors.
One of Mayweather's more exotic purchases was a special diamond-encrusted iPod worth around $50,000. The diamond case is cool, but who uses an iPod anymore?
7. Lady Gaga's ghostbusters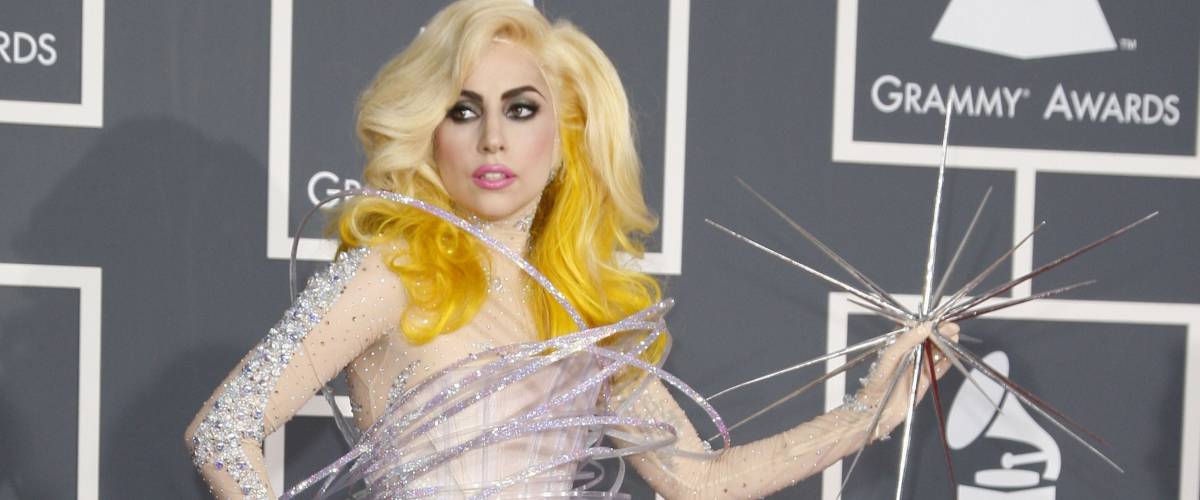 The star of A Star Is Born seems pretty well-adjusted these days, but a decade ago Lady Gaga made news for claiming to be haunted by a ghost named Ryan.
To get rid of this specter, she reportedly paid over $75,000 for ghost detection and elimination technology and services.
Apparently, Lady Gaga also bought a state-of-the-art electromagnetic field generator that detects ghosts. The singer says she feels especially vulnerable to paranormal activity when on tour and won't take any chances of spirits showing up.
6. Tyrese Gibson's islands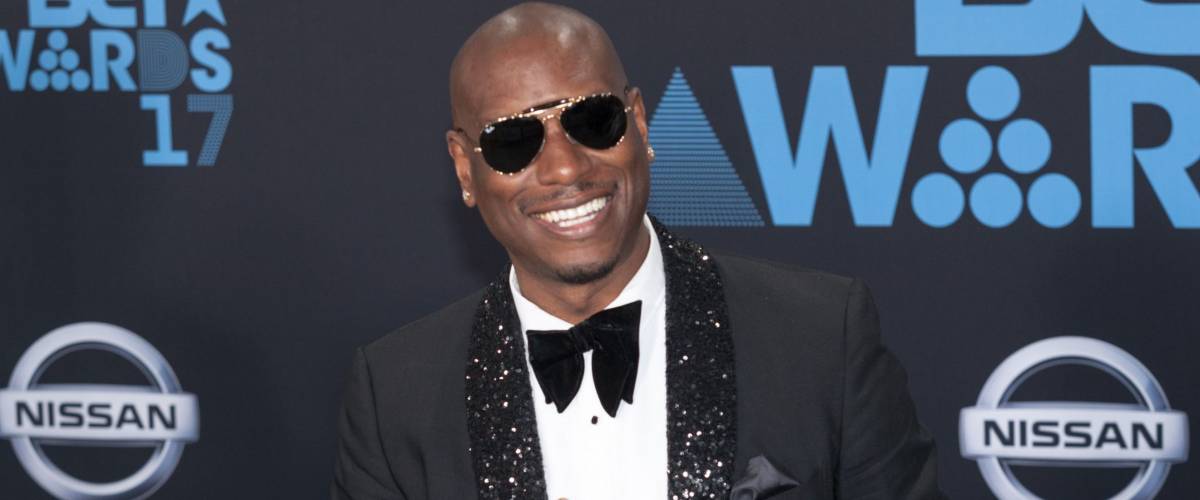 Actor Tyrese Gibson is known for his role as Roman Pearce in the Fast and the Furious film series and for his musical career. One thing people don't know is that Gibson is a very generous gift-giver.
He made an exorbitant but endearing purchase for his young daughter when he gave her an actual island, called "Love Island."
Gibson didn't specify the price of the gift, but private islands can cost anywhere from under $100,000 to tens of millions for a small rocky nub of land in the Caribbean.
5. Queen Bey's yoga pants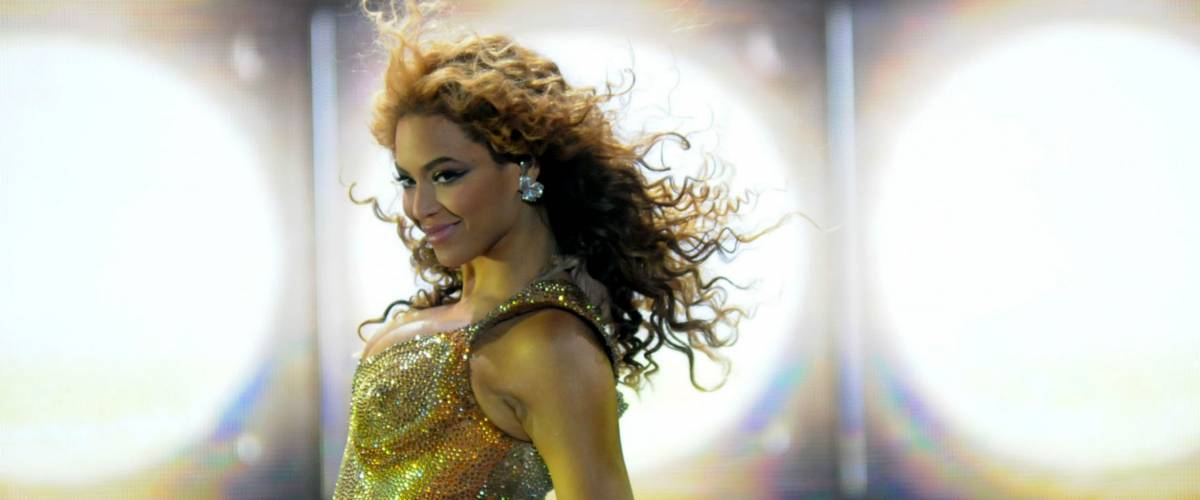 Only Beyonce could pull off this purchase: As part of a 2007 performance at the BET Awards, the singer wore one-of-a-kind gold Balenciaga leggings.
The $100,000-plus pair of shiny pants were embellished with scales of the precious metal.
At Beyonce's house, the luxe purchases don't stop there. Her daughter has her own $5,200 pink Swarovski-crystal-encrusted bathtub.
4. Katy Perry's space ticket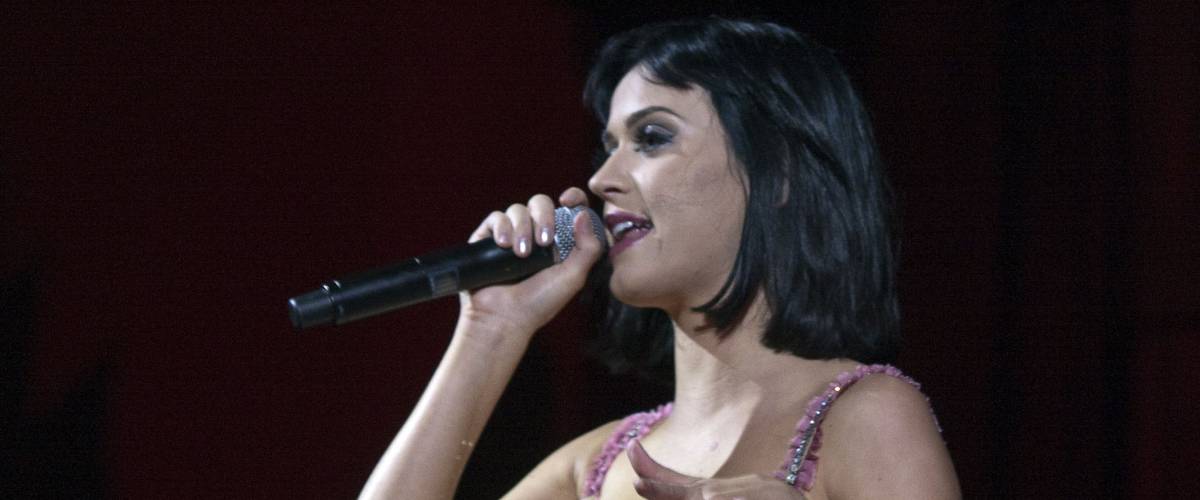 Nowadays, you can step into a virtual line to buy a tourist ticket to space from groundbreaking aerospace developers like Jeff Bezos' Blue Origin, or Sir Richard Branson's Virgin Galactic.
But a decade ago, only the rich and famous could dream of going to space. When Virgin Galactic tickets first went on sale to the public, Katy Perry ponied up $200,000 for a spacecraft seat as a gift for her then-partner Russell Brand.
The relationship didn't last, but there's no word on whether the pop singer got her money back.
3. Nicolas Cage's rare skull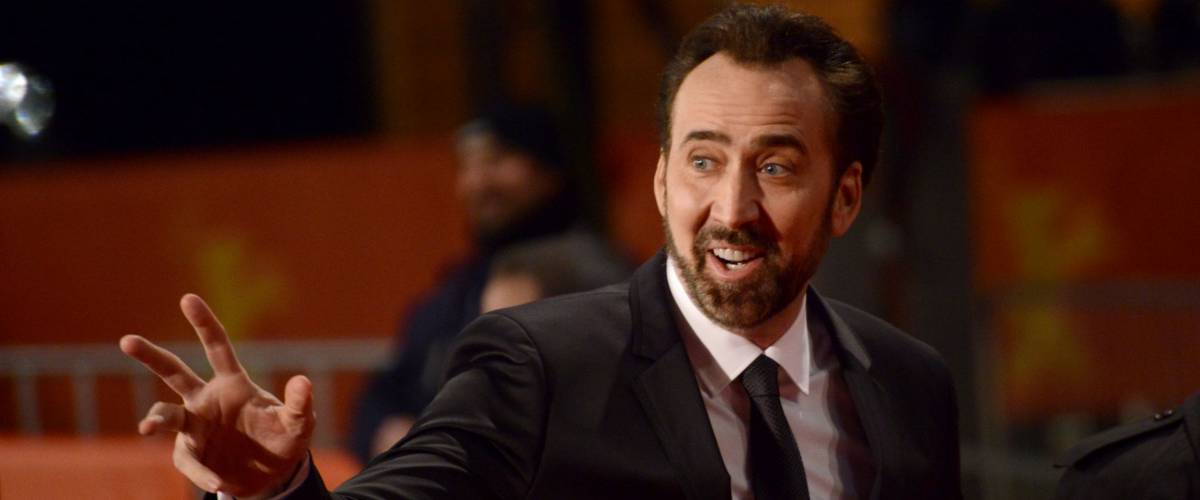 Nicolas Cage is famous for his role as a treasure hunter in National Treasure and its sequel, and he's been known to dabble in rarities off the big screen, too.
In 2007, Cage bought a 67 million-year-old Tyrannosaurus Rex skull. It cost him over $270,000, and he had to outbid fellow actor Leonardo DiCaprio for the prize.
The skull was later determined to have been stolen, so Cage ended up having to turn it in to the authorities.
2. Elon Musk's 'submarine'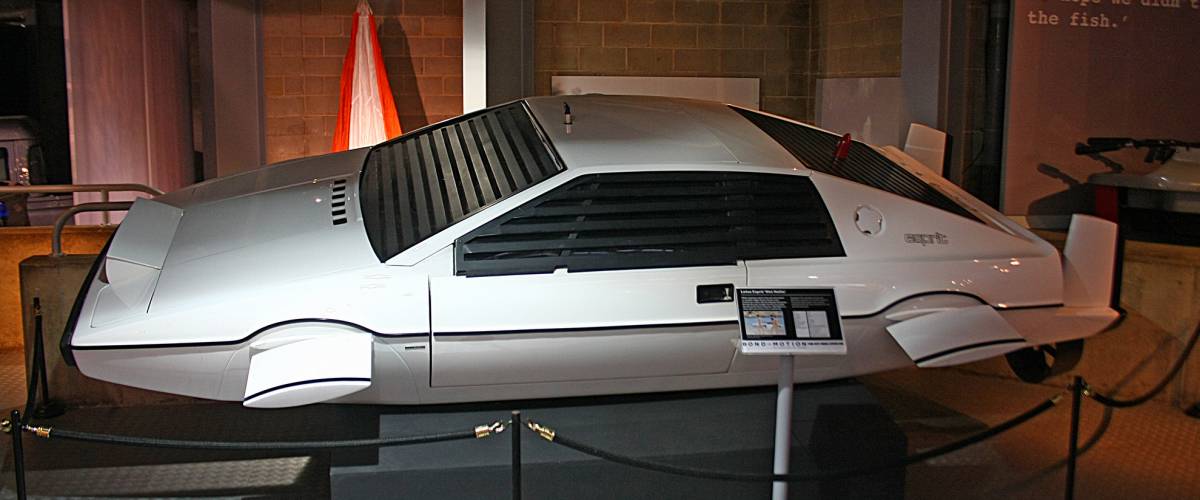 Elon Musk — billionaire founder, CEO and chairman of Tesla and SpaceX — made some news in 2018 when he offered to send a prototype submarine to help rescue young soccer players who'd become trapped in a cave in Thailand.
Musk's mini-sub plan was rejected, but this wasn't his first submarine-related affair.
In 2013, he paid $1 million for a movie prop: the sub-car from the 1977 James Bond movie The Spy Who Loved Me. He planned to make the movie transformation of the "Wet Nellie" into reality, but the project hasn't been completed yet.
1. Kim Basinger's town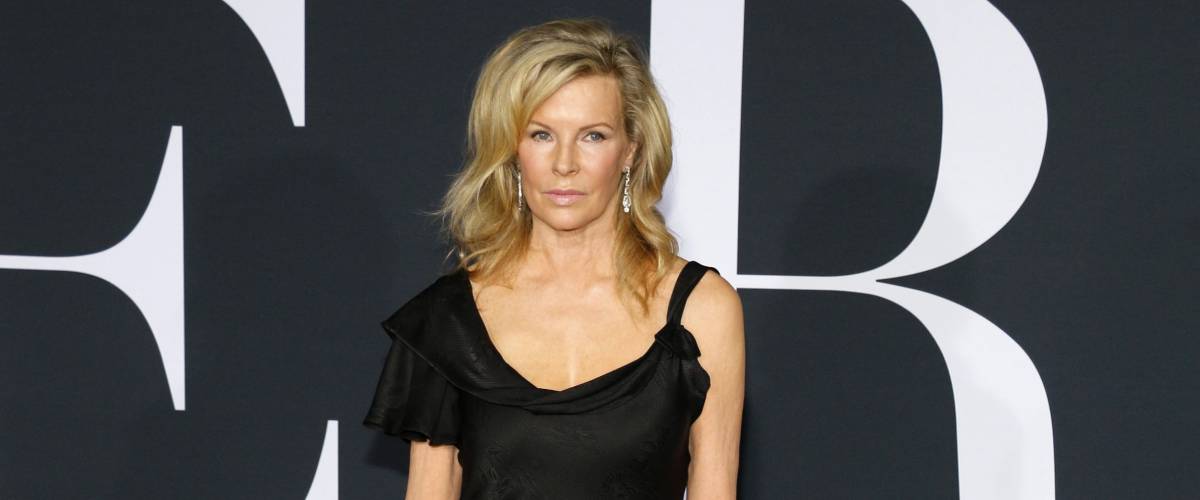 In 1989, actress Kim Basinger made it big after playing a sultry Bond girl and Batman's love interest. With her new fortune in the bank, she was ready to invest in real estate and watch it grow. But boy did she make a bad investment.
One of Basinger's strangest and worst-thought-out purchases was a small Georgia town called Braselton. She sank $20 million into buying the town with the hope of turning it into a tourist attraction with movie studios and a film festival.
Unfortunately, nothing much ever came of her plans for the 2,000-acre municipality. Eventually she sold the town to a developer for $1 million and had to declare bankruptcy.