To show you just how different things are, we've compiled a list of the standout brands on Stranger Things — comparing them then and now. We think you'll love it. (And friends don't lie.)
1. Eggo waffles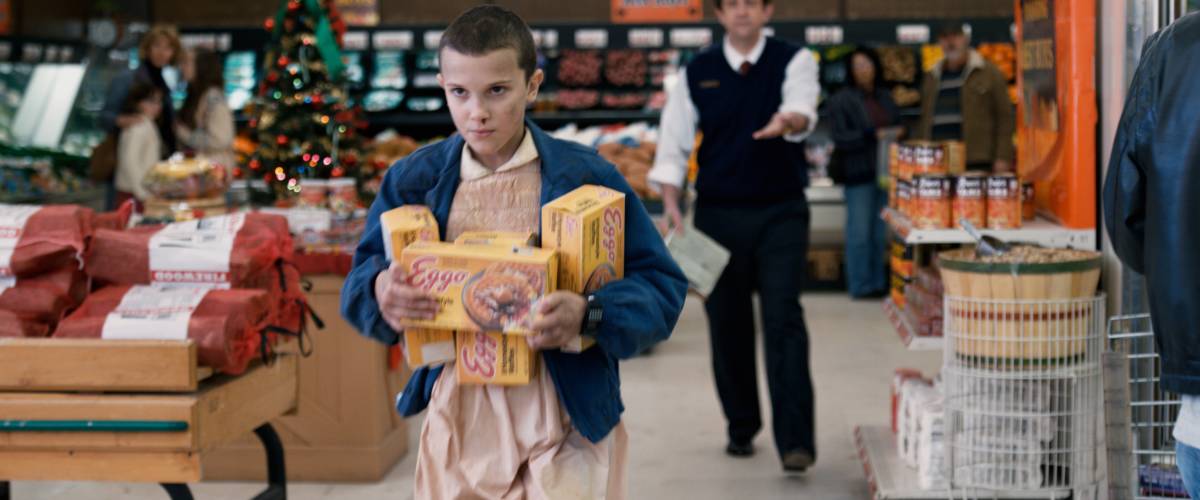 Stranger Things made us all fall in love with Eggos again — in fact, shortly after the show's premiere in 2016, the frozen waffles experienced skyrocketing sales. But Eggo-mania cooled off between seasons.
Mrs. Butterworth's syrup also makes quite a few appearances on the show. Be sure to grab some next time ST has you heading to the supermarket for your Eggo fix.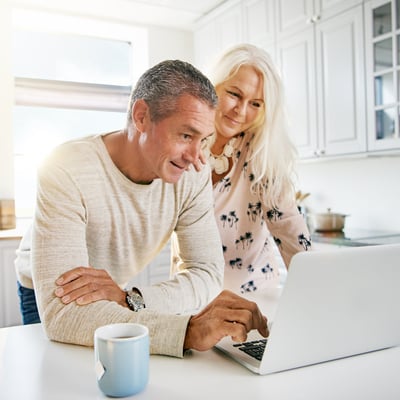 Are you confident in your retirement savings? Get advice on your investment portfolio from a certified professional through Datalign. It only takes 3 minutes to connect with an advisor who puts you first.
Get Started
2. Counter Craft toaster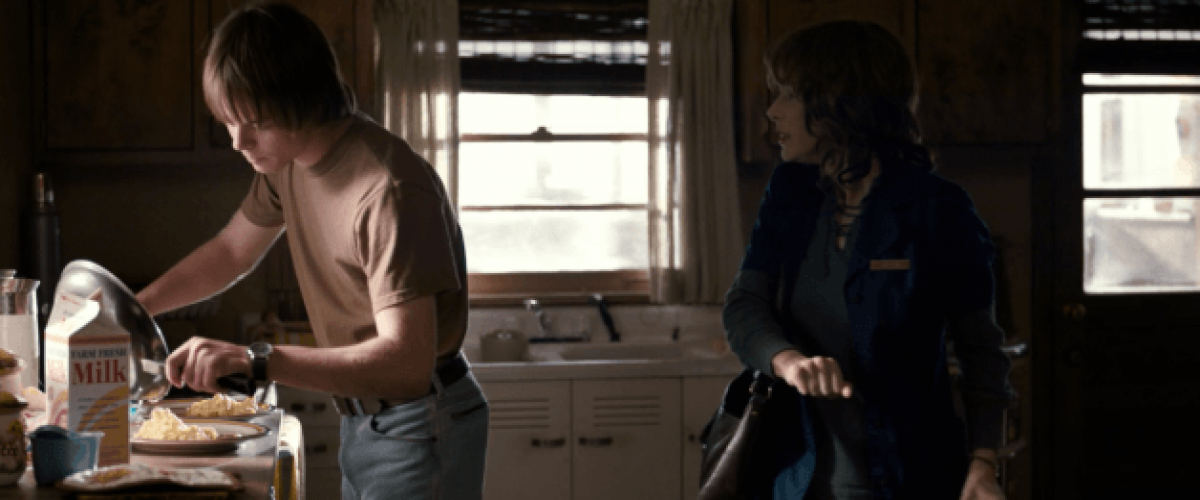 On Stranger Things, they cook Eggo waffles in a 1984 Counter Craft toaster, complete with a hard yellow plastic exterior and fried coils for that "burnt crumbs" smell.
These things look dated now, but they were made to last — and will probably outlive us all.
3. Fisher MC-4550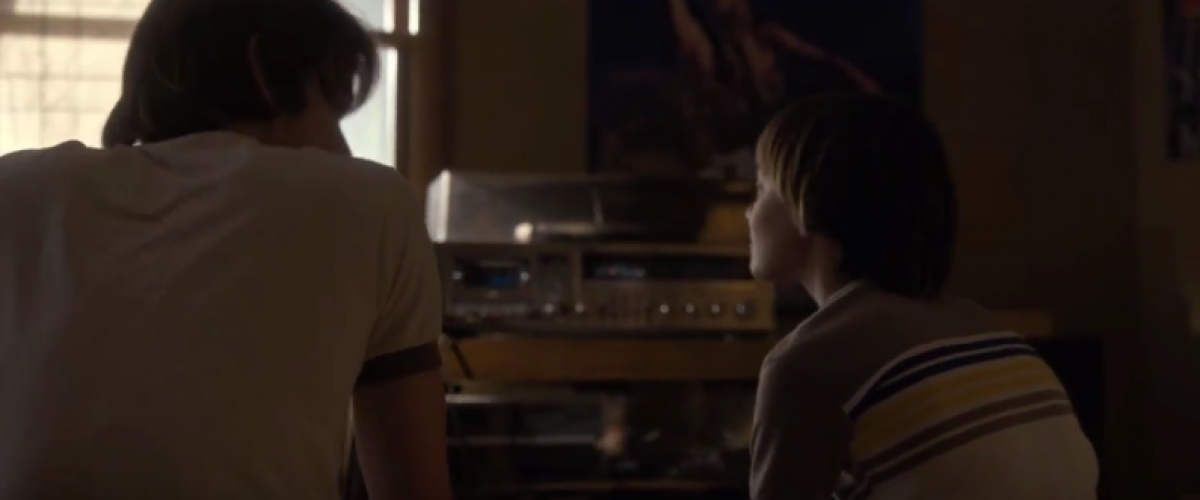 Jonathan Byers has a fancy setup with his Fisher MC-4550. It may not look like much now, but in 1984, this device had the works: turntable with automatic record changer, tape deck, selector switch, manual volume control and a sound equalizer.
This was was a proper, sophisticated audio system that would have been coveted by any teenager in the early '80s looking to blast Joy Division, Bowie or the Clash. (Just no Kenny G, please.)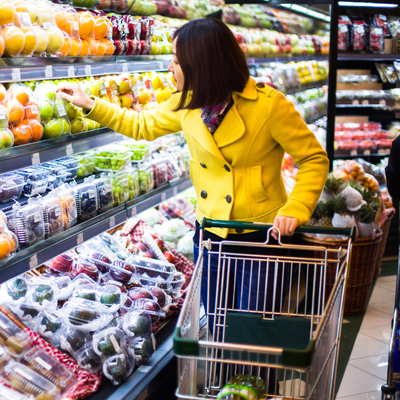 Upload a picture of your shopping receipts to the free Fetch app, and start earning points today. Redeem your points for cash or gift cards.
Start Earning
4. Vinyl records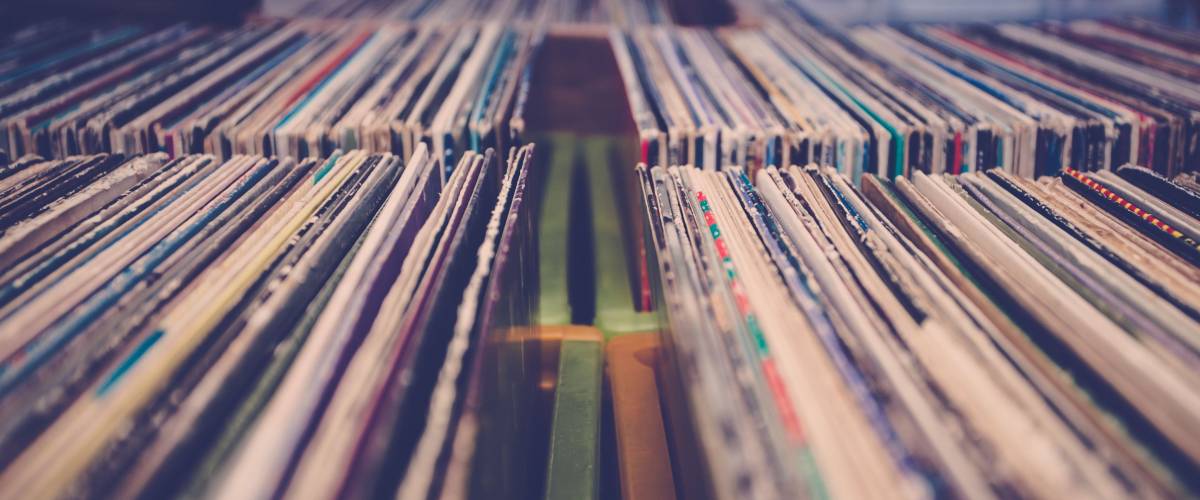 When you've got an awesome turntable, you need some killer tunes to play on it.
Might we suggest a new vinyl copy of Foreigner's Records-Greatest Hits — so you can rock out to "Waiting for a Girl Like You"?
5. A 22-inch color TV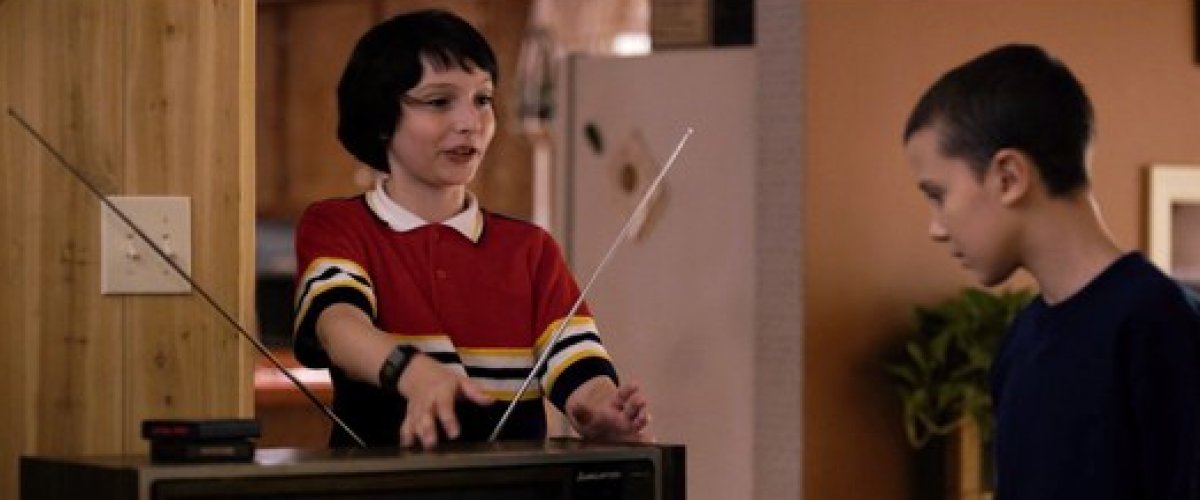 Did television even exist before flat screens, plasma TVs and watching things in 1080p? It's hard to recall a time when TV sets weighed about a thousand pounds, required a whole day for Dad to set up, and emitted a faint buzz when freshly turned off.
The TV set used to be the defining feature of any American living room — remember running home after school to catch your favorite show at 3:30? (So long as you could get that antenna at juuuust the right angle to get all the good channels.)
6. Polaroid camera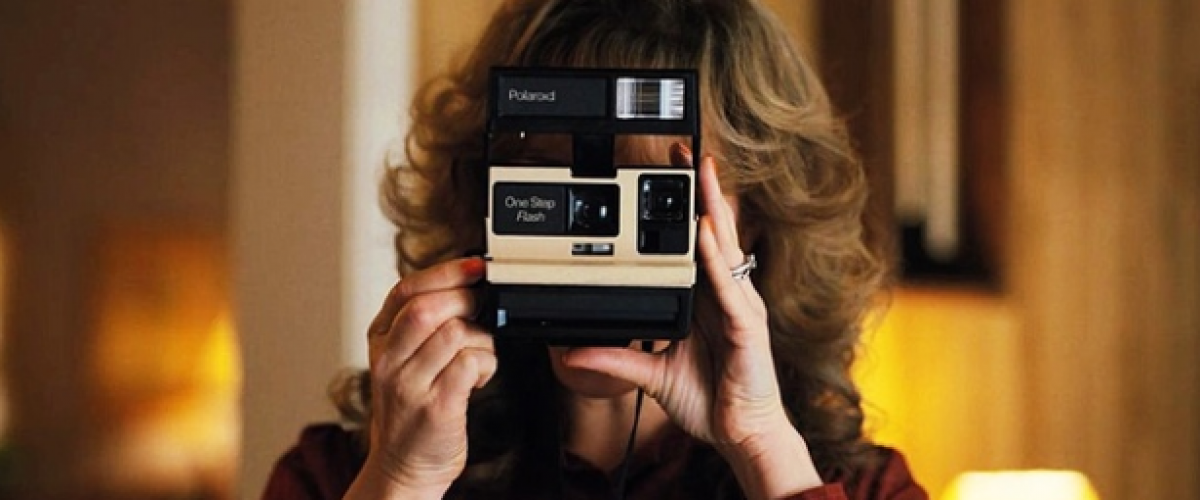 Are you feeling nostalgic for the smell of freshly developed photos? Old analog cameras are sprinkled throughout Stranger Things.
Film enthusiasts need not fret — Fujifilm's colorful Instax cameras are a mainstay at popular hipster haberdashers like Urban Outfitters, and the 80-year-old Polaroid camera is still a big hit among millennials. You can even get a limited edition Stranger Things Polaroid.
7. Western Electric 554 yellow wall phone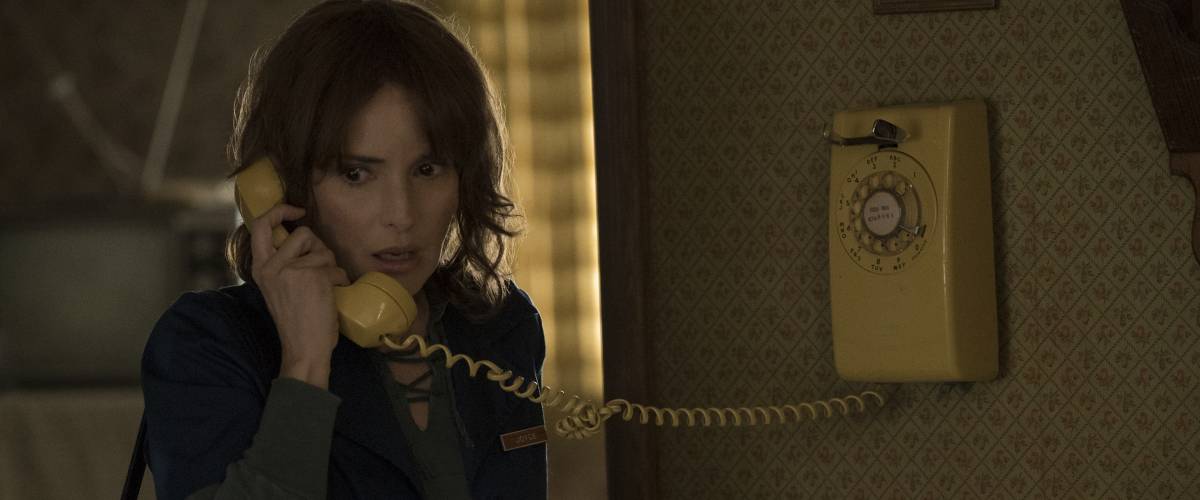 Kids today. Do they even know that telephones were once used to call people? Or that the concept of "privacy" wasn't really a thing — especially if your phone was located in the kitchen or living room?
While texting and 3G have certainly made life easier, Joyce Byers' yellow corded phone makes us long for the time when you could slam down a phone in fury. It just ain't the same slamming "End Call" on a smartphone.
8. Kentucky Fried Chicken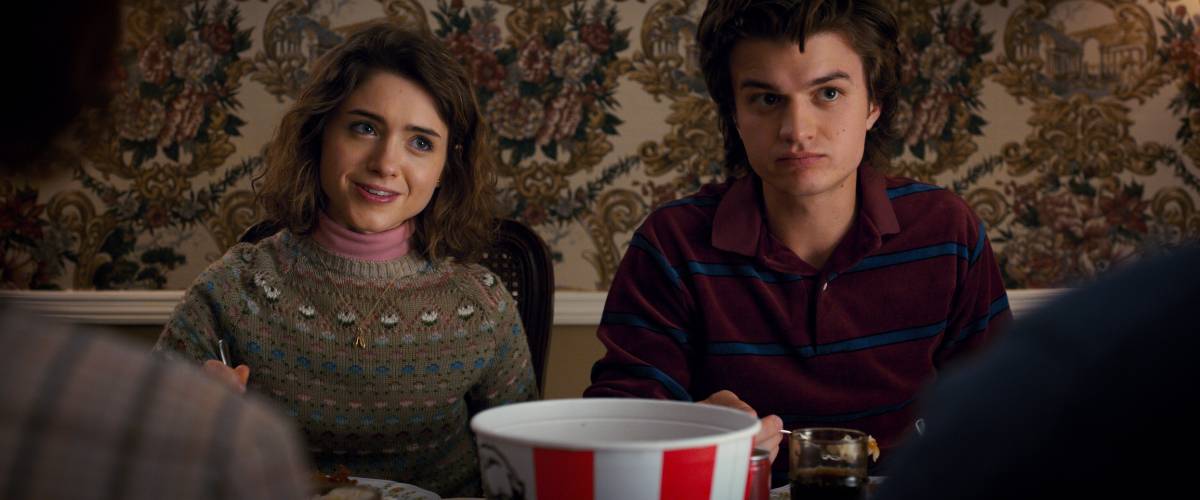 The Colonel makes a conspicious appearance in the Stranger Things season two premiere — Steve Harrington even says the slogan "it's finger-lickin' good!" (Which was rebranded to a brief "So good!" 10 years ago.)
The Holland family enjoys a 12-piece bucket of fried chicken and biscuits, and it's no wonder, considering that the fast-food meal was about $5-and-change back in the day. When we still called KFC Kentucky Fried Chicken, thankyouverymuch.
9. Pentax MX SLR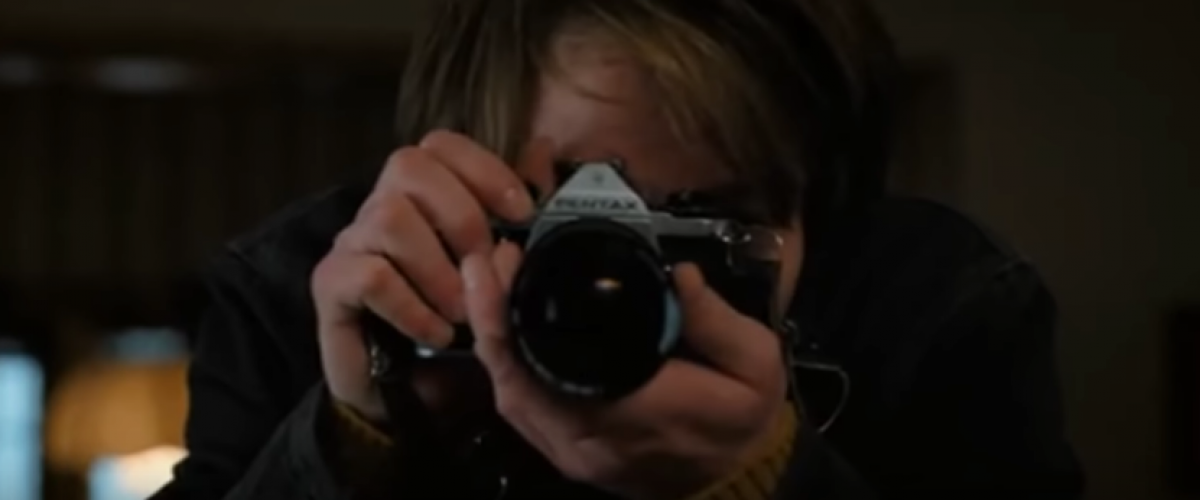 We never find out where Jonathan Byers works, but we wonder if they're taking applications. He sure has a sophisticated array of electronics, considering that the Pentax SLR used to cost the equivalent of $2,403, when adjusted for inflation.
In fact, the Pentax SLR has actually gotten much more affordable since 1984, but the high price tag is still probably out of range for most teenage kids. Ah, life before the austerity economy.
10. Reese's Pieces and 3 Musketeers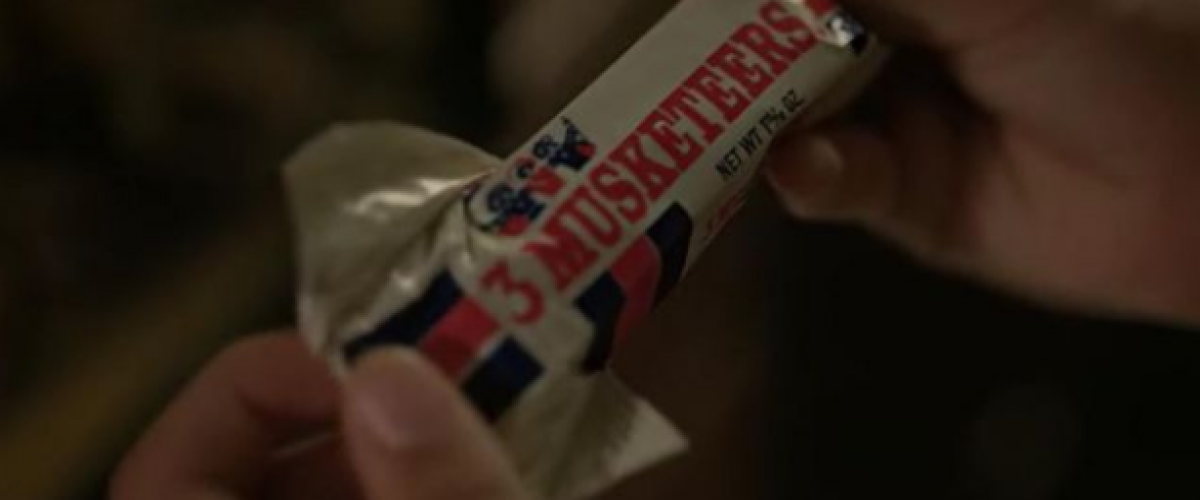 You get hungry in the Upside Down — and in the here and now.
Reese's Pieces and 3 Musketeers bars are still irresistible, even if our metabolism isn't what it used to be in the 1980s.
11. A 1976 Ford Pinto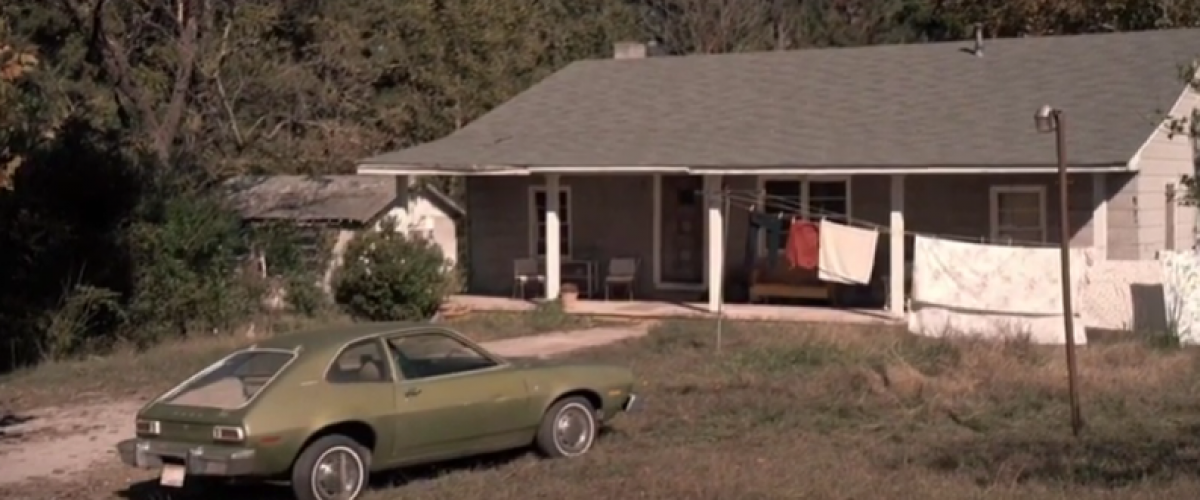 Do you need to get around Hawkins (the fictional Indiana hometown of Stranger Things), but a bicycle just isn't your speed? Are you looking for something a little more dangerous — maybe a vehicle known to catch fire if rear-ended?
Meet the 1976 Ford Pinto. A sedan so reviled that it frequently makes it into the top 10 "Worst Cars of All Time" lists. A car so bad that it set back the U.S. auto industry for decades. Some things are better left in the past.
12. Chevrolet K5 Blazer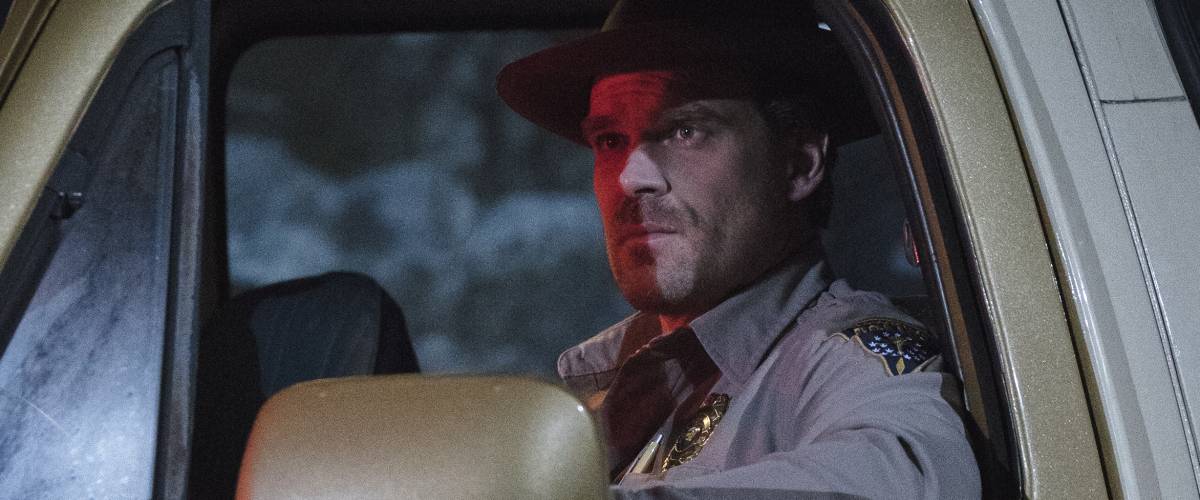 Perhaps you're the chief of police and need something a little more heavy-duty.
Enter the Chevrolet K5 Blazer, which is great for transport, off-roading, and maybe even crossing into other dimensions. Today you'll need to take out a heavy-duty auto loan because SUVs cost, oh, a tad more than they did 35 years ago.
13. TRC-214 walkie-talkies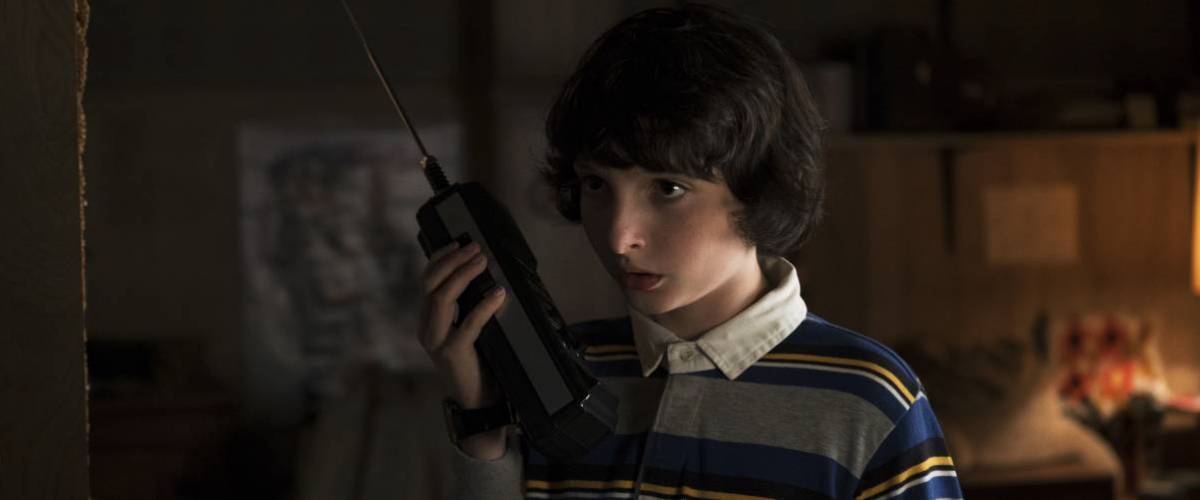 All the kids on Stranger Things communicate via walkie-talkie — it's their very clunky version of a cellphone.
Walkie-talkies may not be of much use to kids now, but those of us who grew up prior to the internet miss that familiar crackle and hiss. Over and out.
14. La-Z-Boy recliner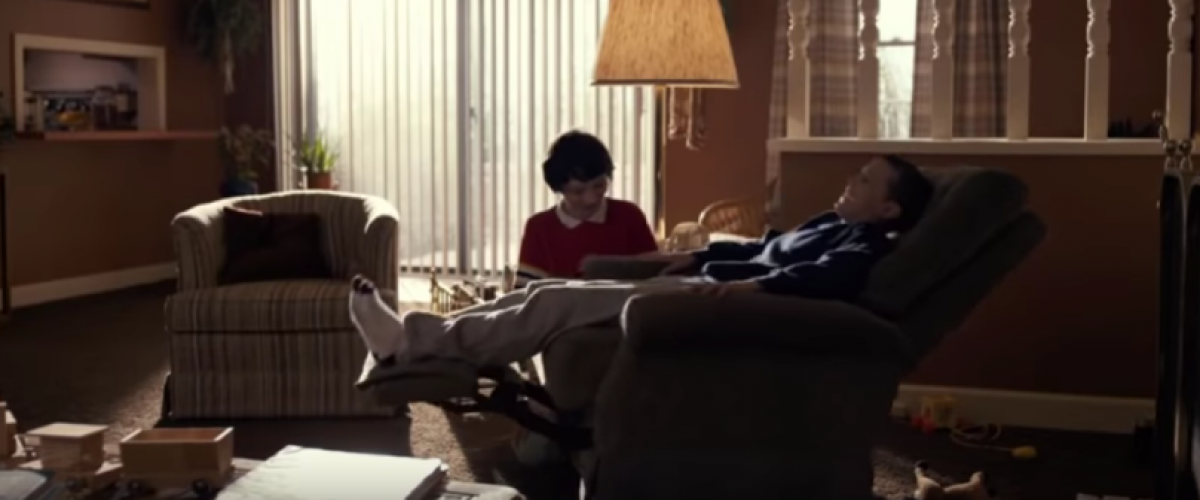 Stranger Things nails its homage to 1980s home decor: floral wallpaper, yellow damask chairs, brown carpeting, and so much wood paneling. You can't help reminiscing — and wondering, What were they thinking?
The show also pays tribute to the old-style La-Z-Boy recliner. The familiar thwump may trigger nostalgia, but the chairs were giant eyesores that monopolized living rooms. You can still get your hands on a La-Z-Boy, but minimalist designs are more on-trend nowadays.
15. JVC GR 45E portable camcorder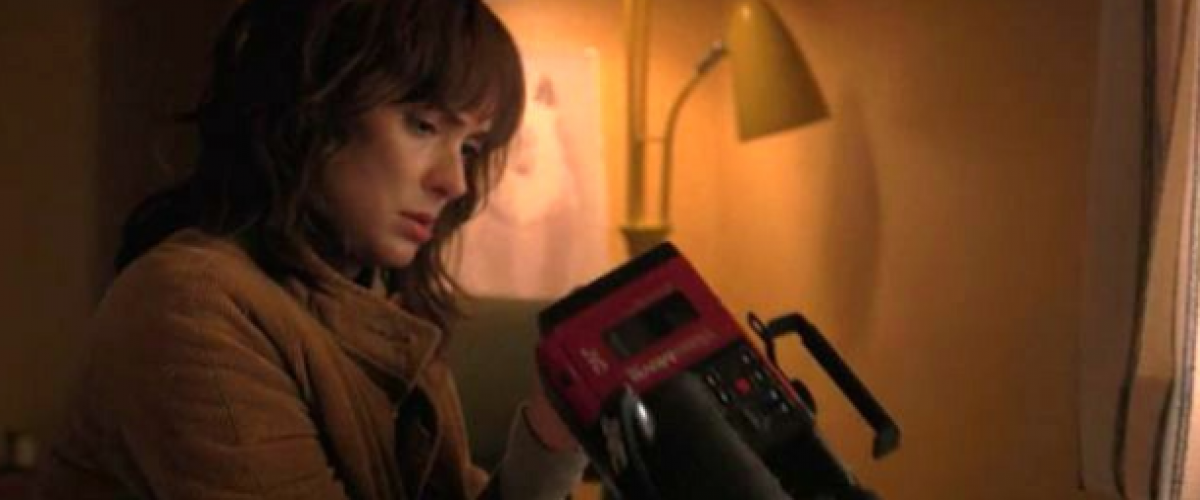 Ah, the JVC camcorder. Great for shaky home videos of baby's first steps, birthday parties and Christmases.
While it was advertised as "portable," this clunky, heavy equipment needed recording tape, an external microphone, a shoulder mount and about five D batteries. Today's video cameras are sleeker, low maintenance — and rechargeable.
16. Hunt's pudding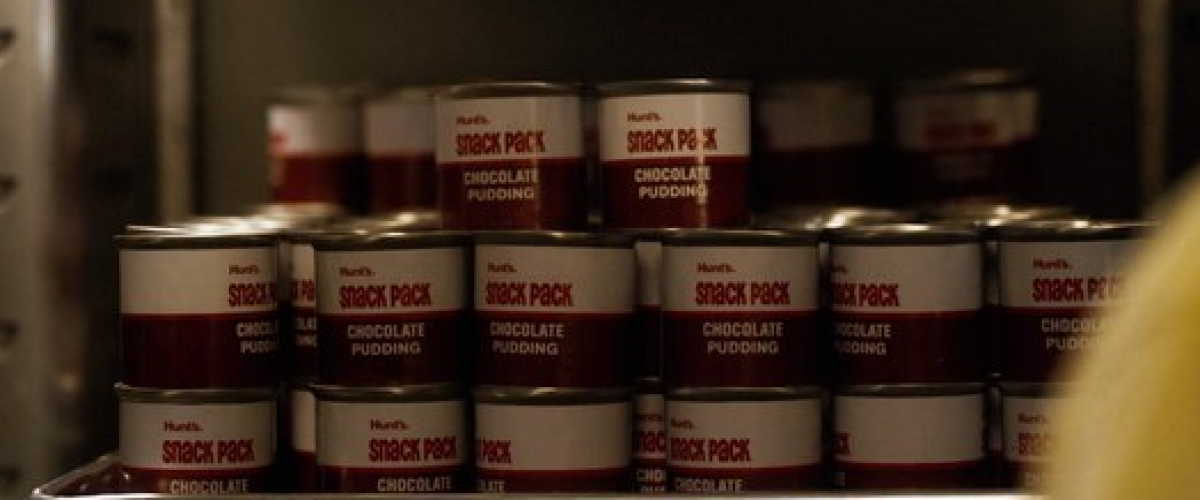 "Mike! I found the chocolate pudding!"
Hunt's Snack Pack pudding has been a lunchtime staple for over four decades, but the metal packaging is long gone. No more accidentally breaking off the ring or cutting your tongue on the lid — the little metal cans were replaced with plastic in 1990.
17. Casio f91w and Alpha Calc Chrono watch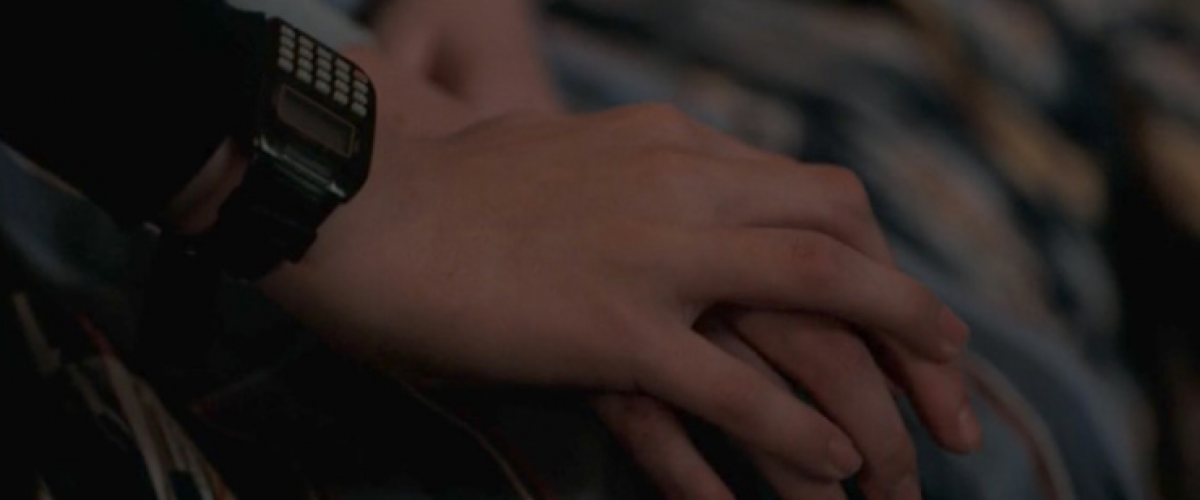 Worn by nearly all of the out-and-proud nerds in Hawkins, the calculator watch was a geeky kid staple in the '80s and '90s.
Since our phones can now do everything and there's no need to wear a calculator anymore (not that it ever worked anyway), this tacky bit of rubber is a long-gone relic of the past. But the Casio has enjoyed renewed interest as an ironic hipster fashion accessory, though with more minimal watch bands and simple clockfaces.
18. Dungeons & Dragons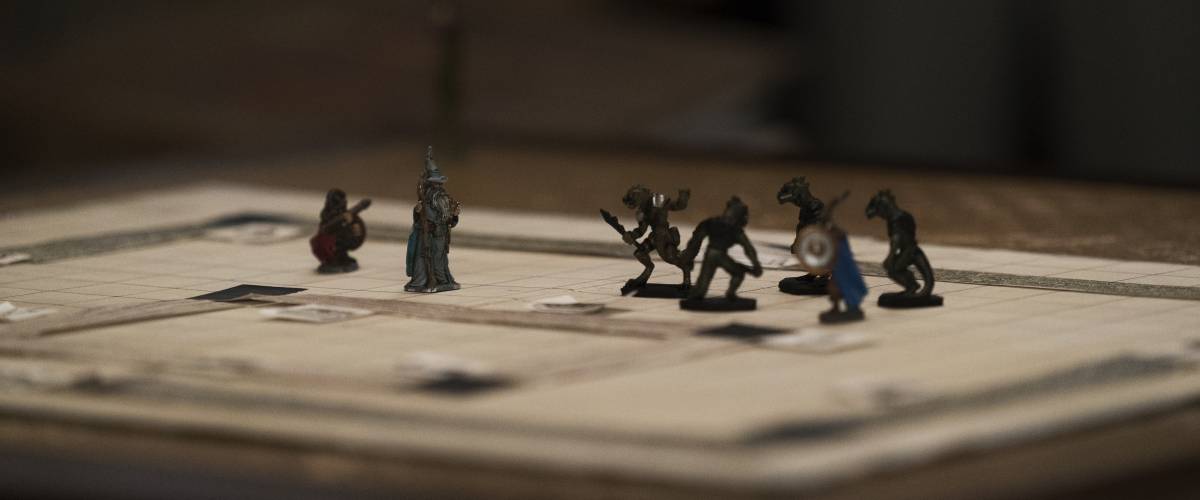 Of course, who could forget how all this talk of Demogorgons even started: through a friendly game of Dungeons & Dragons!
The imaginative interactive board game is still popular among teenagers and adults, with surging interest thanks in part to the popularity of Stranger Things.
Sponsored
Jump-start your retirement plan with personalized advice
Are your retirement savings on track? Get personalized advice from a financial advisor that understands your needs.
Datalign matches you with vetted registered advisors that can help you improve your investment portfolio and grow your retirement savings safely. In minutes, you can connect with a local or remote advisor and get a free initial consultation.
Get matched with a financial advisor today at Datalign and get on the path to financial success.