We take you behind the scenes of one of the world's most exclusive and influential private clubs and unveil some of the secrets of Mar-a-Lago.
1. It was built by the richest woman in America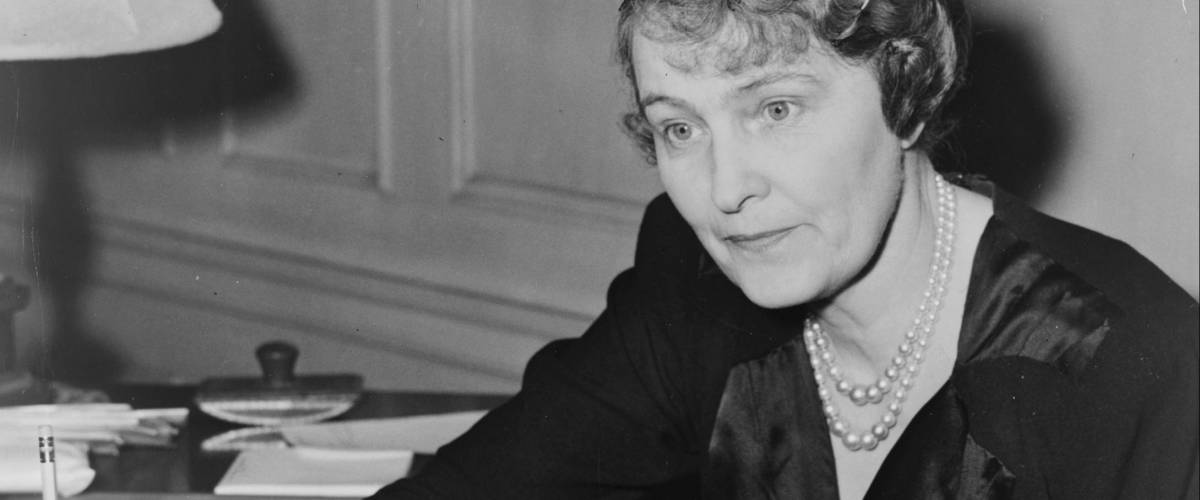 Mar-a-Lago is a 128-room mansion built in the 1920s at a cost of $7 million (equal to nearly $100 million in today's money). The name is Spanish for "sea to the lake," because the property lies between the ocean and the wide Intracoastal Waterway.
The house was the project of millionaire heiress Marjorie Merriweather Post, who founded General Foods, the company that gave us Birdseye frozen vegetables and Jell-O.
Post left Mar-a-Lago to the U.S. government when she died in 1973. She wanted it to be used by presidents as a winter retreat, but the house was returned to her estate due to the exorbitant maintenance costs.
2. Trump drove a hard bargain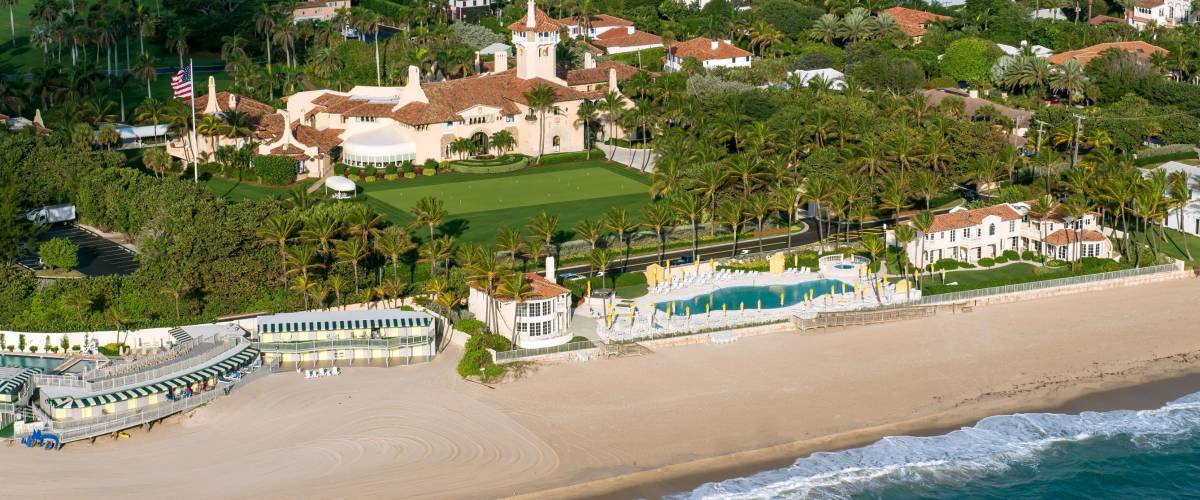 When Post's daughters put the mansion up for sale, Donald Trump offered $28 million, which was rejected.
In response, he purchased the beach directly in front of Mar-a-Lago and threatened to build on it, which would have blocked the estate's ocean views.
This drove down the value of the property, and Trump eventually was able to buy it for a mere $5 million, with an additional $3 million for Post's original antique furnishings.
3. He encountered friction from his neighbors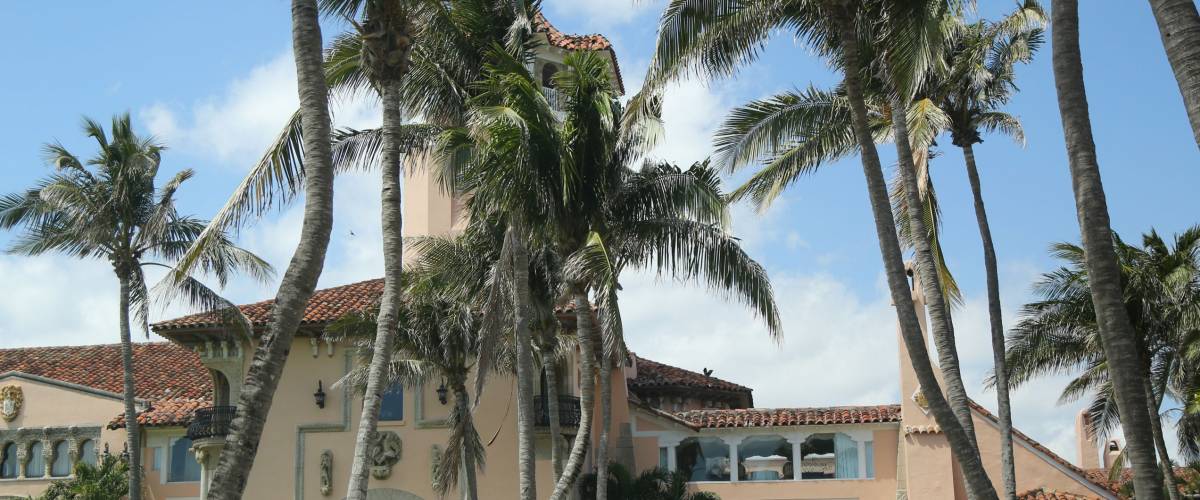 After taking ownership of Mar-a-Lago, Trump clashed with the old-money community of Palm Beach — for years.
He tried to convert the property into a development of multiple mansions, but the town turned him down. So, he announced he would turn Mar-a-Lago into a private club.
Trump said the club would welcome anyone. He said it was an open secret that other, established resorts in Palm Beach excluded minorities.
4. A Mar-a-Lago flag fight became legendary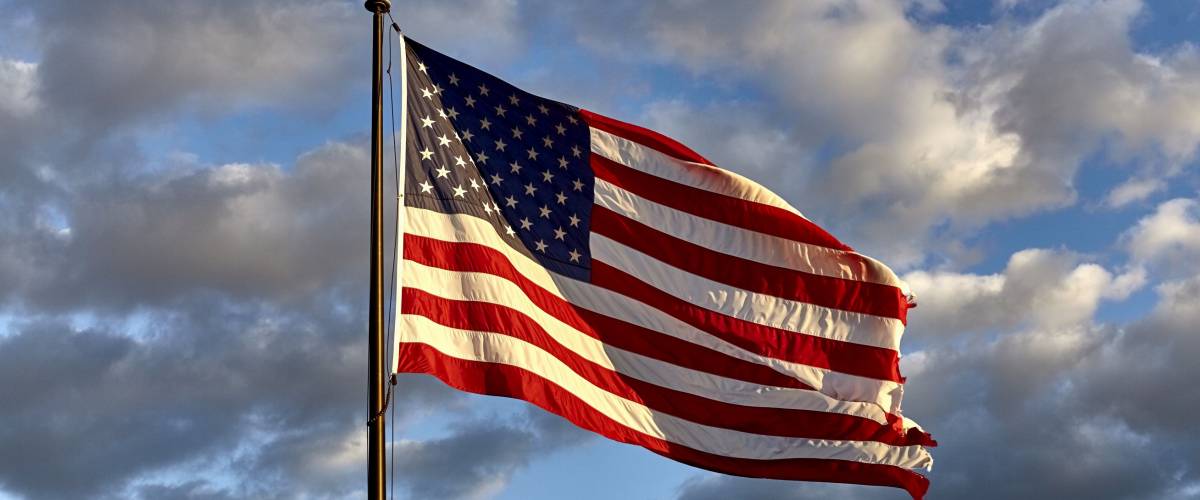 Trump battled with the community in 2006 over a giant American flag that he flew on an 80-foot pole at Mar-a-Lago.
The town said the flagpole was too tall and fined him $250 a day. He sued for $25 million, claiming Palm Beach was violating his free speech rights.
The two sides settled, and Trump wound up with a slightly shorter flagpole, at 70 feet. In lieu of the fines, he donated $100,000 to veterans charities.
5. It hosted a famous honeymoon The world was shocked by the 1994 marriage of eccentric King of Pop Michael Jackson and Lisa Marie Presley, the daughter of Elvis. The couple honeymooned at Mar-a-Lago, after tying the knot in the Dominican Republic.
During a CNN town hall interview in 2016, Trump called the honeymoon "a big deal."
He said the couple apparently got along well because they didn't come down from their room for a week.
6. Joining the club is pricey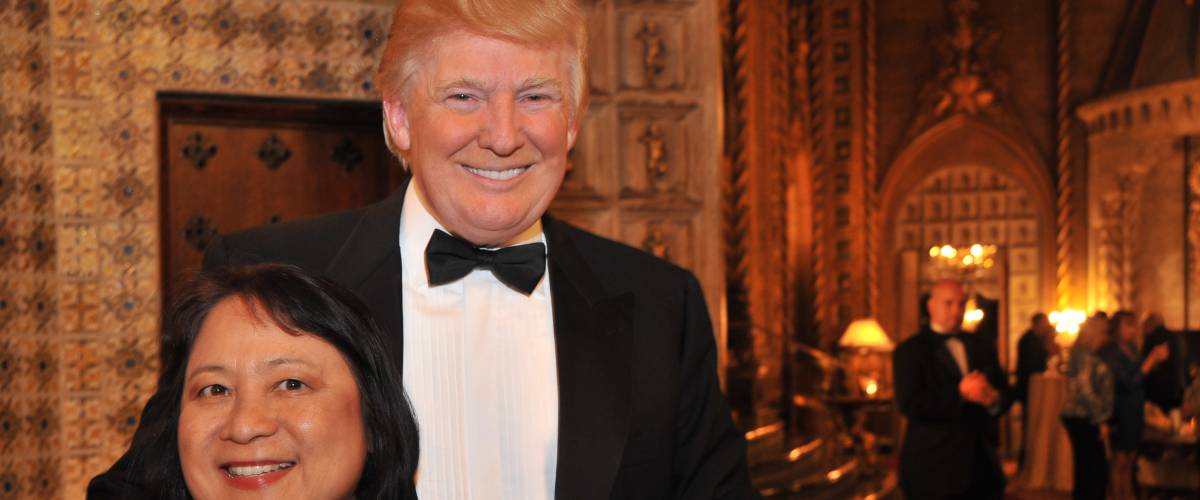 You might imagine that a private club run by Donald Trump would not be cheap to join, and you'd be right.
Mar-a-Lago made headlines in 2017 when it was revealed that the admission fee doubled from $100,000 to $200,000 after Trump was elected president.
Critics called it an attempt to profit off Trump's presidency, though others argued that $200,000 was a perfectly average initiation fee for a luxury club.
Members also pay a $14,000 annual fee and $2,000 for overnight stays.
7. Trump claimed Princess Diana wanted in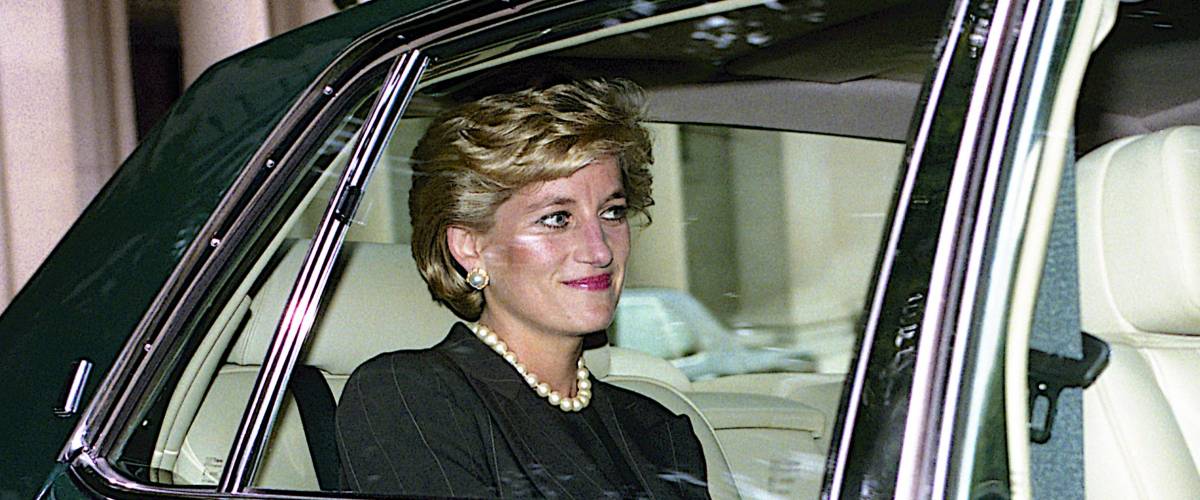 When Mar-a-Lago first opened as a private club in the 1990s, Trump tried to drum up interest in quite Trump-like fashion.
He reported that several big names at that time had applied for membership, including Steven Spielberg, Denzel Washington, Norman Mailer, Elizabeth Taylor and even Prince Charles and Princess Diana.
Trump eventually admitted that he had simply offered them all free, unsolicited memberships to Mar-a-Lago. According to reports, most of those freebies were turned down.
8. Applicants endure a tough selection process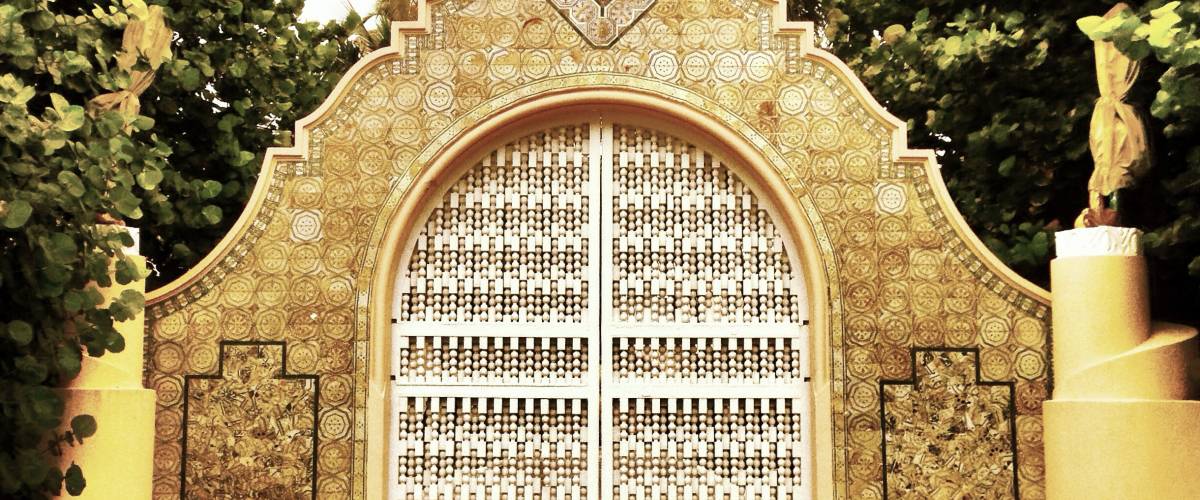 There's more to joining Mar-a-Lago than paying the fees.
As with most private clubs, prospective candidates must be sponsored by existing members and be interviewed by Mar-a-Lago executives and management.
Finally, new-member applications need to be signed off on by President Trump himself. The club has a cap of 500 members; first son Eric Trump has told The New York Times that 20 to 40 newcomers are admitted each year.
9. The decor is ludicrously lavish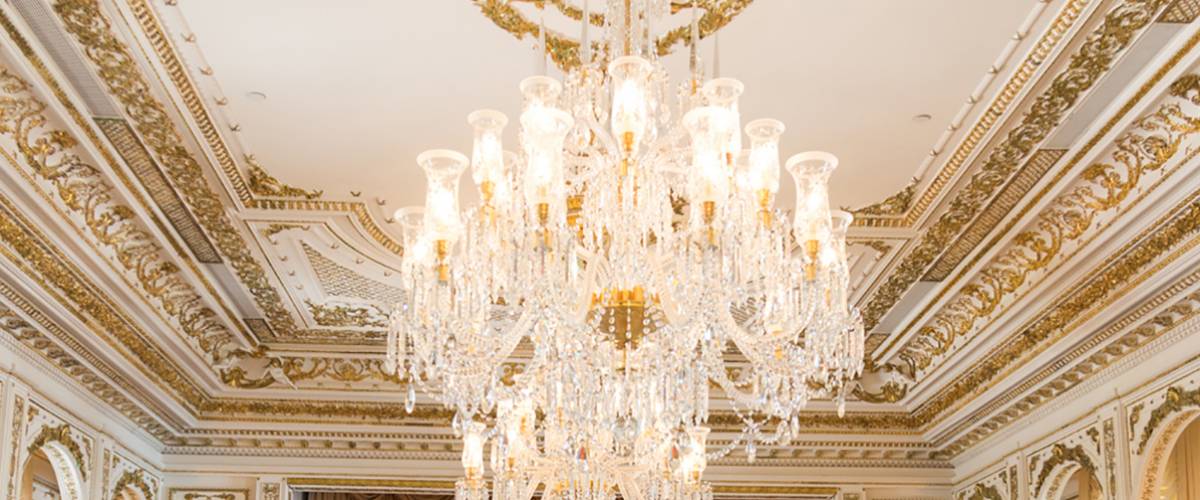 Marjorie Merriweather Post built Mar-a-Lago with the most luxurious materials she could get her hands on, and she decorated it richly.
She imported stone from Switzerland and decorated the living room with invaluable 16th-century Flemish tapestries — which faded once Trump started letting sunlight hit them.
Trump added to the luxury by giving the estate a second ballroom. It's decorated in $7 million worth of gold leaf and is called — what else? — the Donald J. Trump Ballroom.
10. The amenities are world-class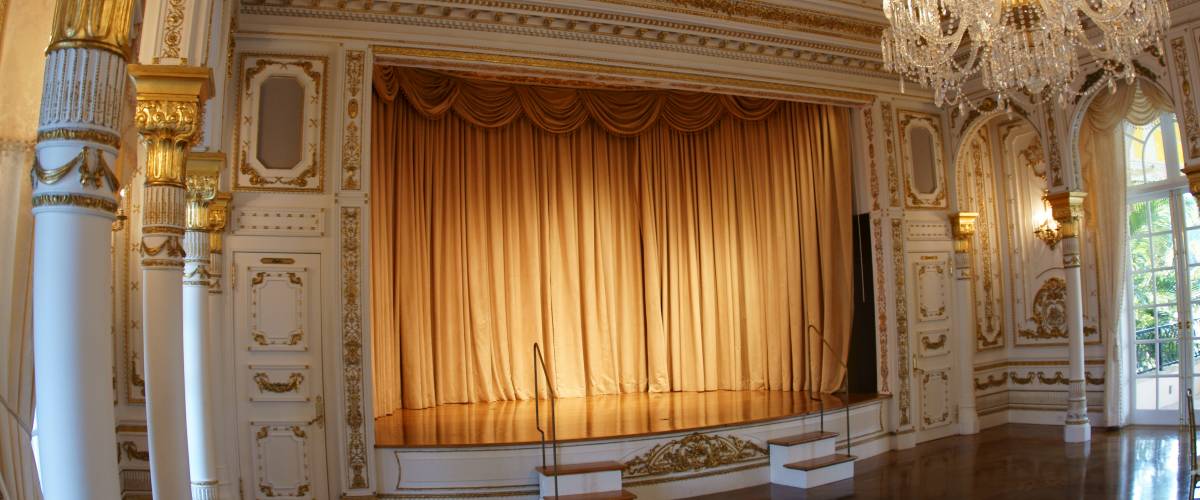 Mar-a-Lago's amenities are opulent to the extreme.
They include: a swimming pool overlooking the ocean, six tennis courts, a chip-and-putt golf course, a croquet court, terrace dining, spa, salon, fitness center and a full "beach club" with cabanas and a private beach.
The resort even offers its own luxury transportation service.
It is the only private club awarded a Six Star Diamond Award from the American Academy of Hospitality Sciences, which honors upscale lodgings.
11. Mar-a-Lago is largely staffed by foreigners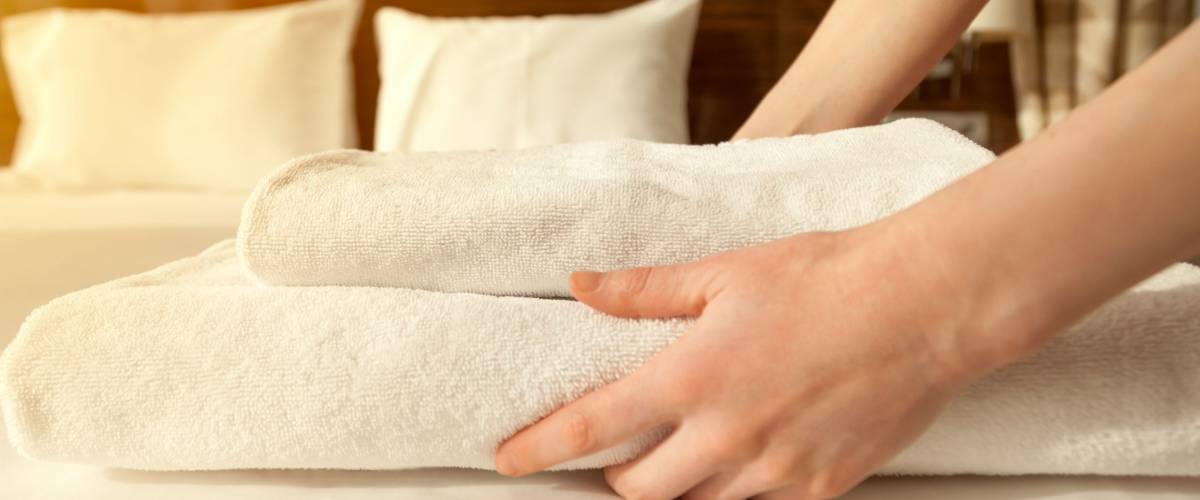 Despite Trump's championing of U.S. workers, Mar-a-Lago has consistently hired a predominantly foreign workforce. He claims the local workforce is unwilling to do the work and that his foreign employees are best-suited for the jobs.
However, The New York Times reported in 2016 that over 200 local workers had applied to work as cooks, waiters and housekeepers since 2010, but that only 17 were ever hired.
Trump scored visas to hire 70 foreign workers at Mar-a-Lago for the 2017-2018 tourist season, the Palm Beach Post reported.
12. You may not want to eat there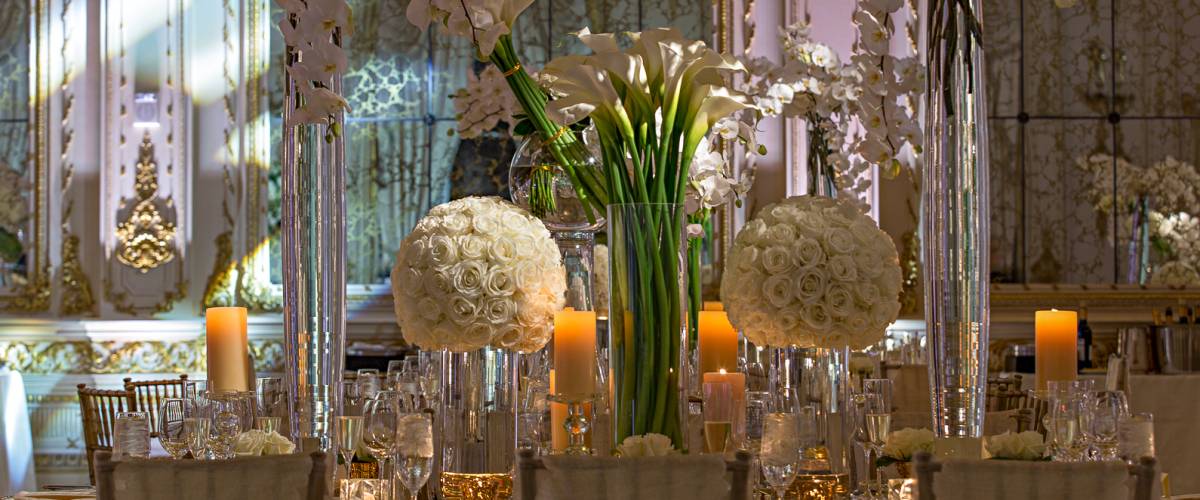 Mar-a-Lago members pay an annual minimum of $2,000 for meals, but the club may not be a great choice for dining.
In January 2017, Mar-a-Lago's kitchens were hit with 13 health and safety violations, including three that were called "high-priority." Inspectors said meat was not being refrigerated properly and could be unsafe for consumption.
Another inspection in November resulted in 15 more health citations, the Miami Herald reported.
13. Ivanka Trump sleeps in a room with history When she stays at Mar-a-Lago, first daughter Ivanka Trump stays in the room where Post's daughter "Deenie" grew up.
Deenie became the glamorous actress Dina Merrill, who may be best remembered for playing the villain Calamity Jan on the 1960s Batman TV series.
When the infant son of aviator Charles Lindbergh was kidnapped in 1932, Post had iron bars placed on the windows of her daughter's room and had a detective stand guard outside.
14. The president's visits are expensive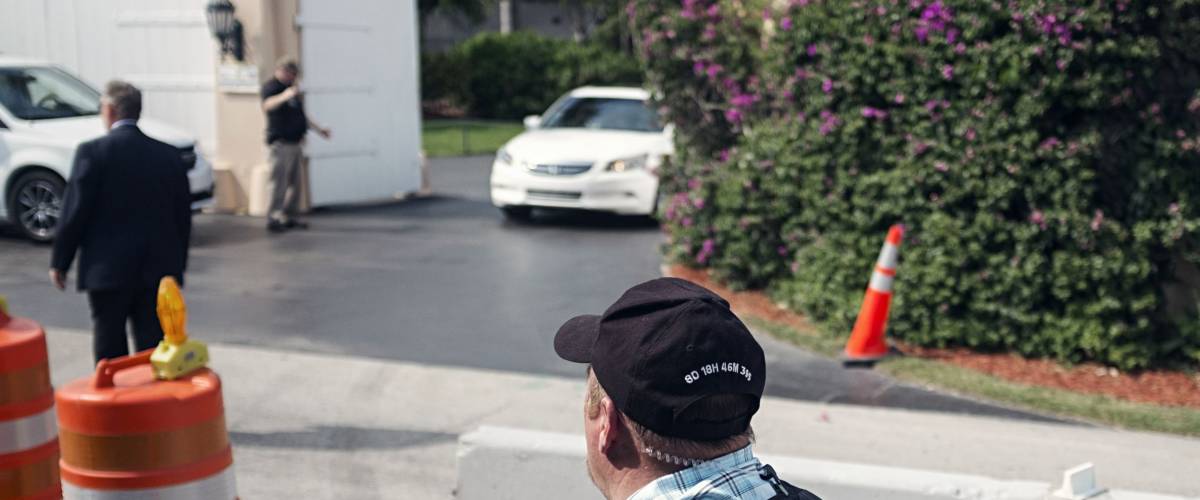 Trump often ventures from the White House to spend time at his private residences, and Mar-a-Lago has become one of his favorite spots.
In a very roundabout way, the mansion has indeed become the "winter White House" that Marjorie Merriweather Post had in mind when she left the property to the federal government.
But local officials have raised concerns about the extraordinary cost of keeping the president and his family safe during his visits. Palm Beach County reportedly spends $60,000 on overtime for each day Trump spends at Mar-a-Lago.
15. Trump brings his work to Mar-a-Lago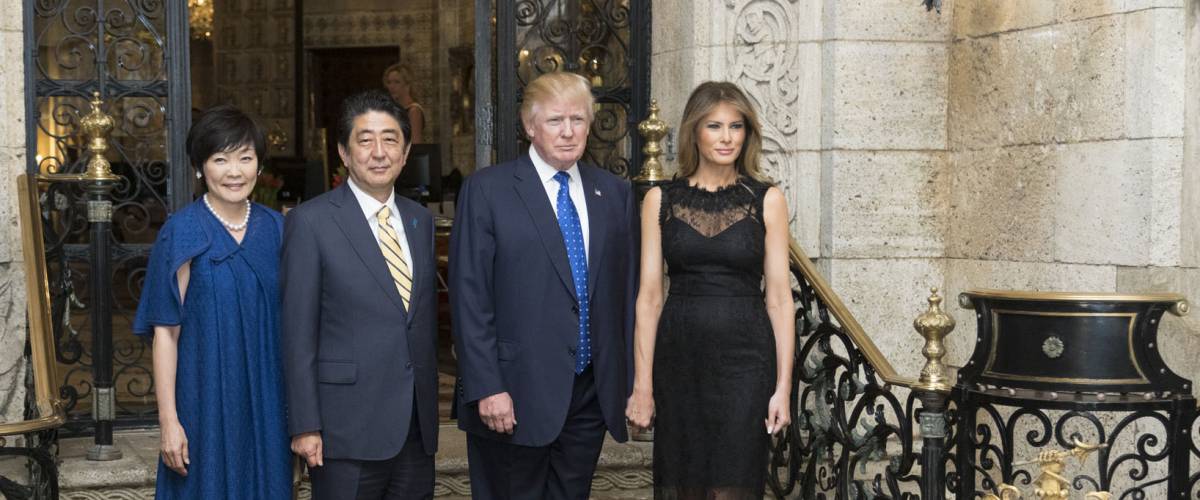 President Trump has come under fire for using his private residences for his dealings as president.
In February 2017, when North Korea announced it had launched an immediate-range ballistic missile, he was sitting in the Mar-a-Lago public dining area with Japanese Prime Minister Shinzo Abe.
Trump took a call at the table and was photographed discussing the breaking news with Abe, leading to criticism that sensitive national security information was being discussed openly within earshot of guests.
16. The guest list is secret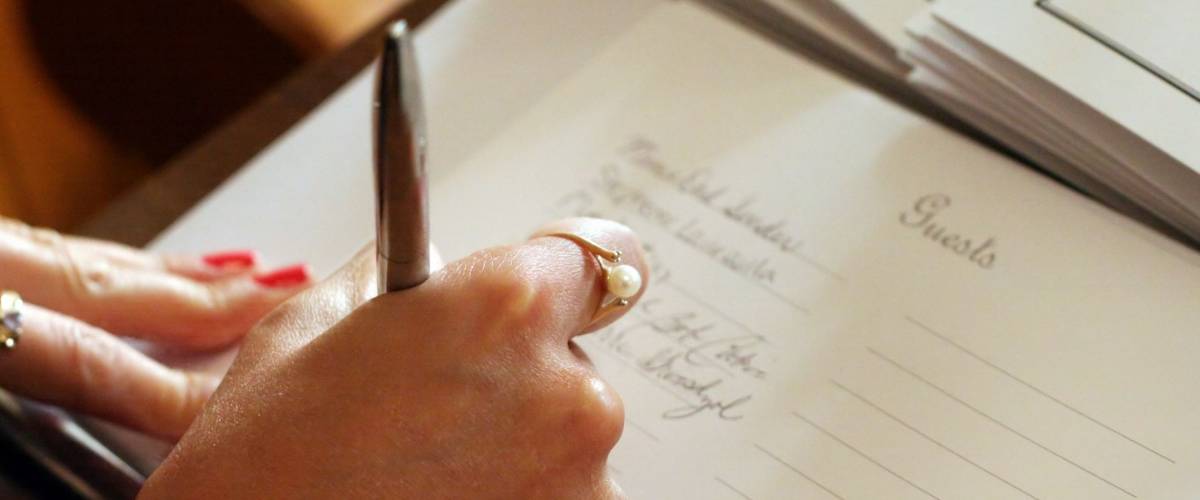 Long before he ran for president, Trump boasted that overnight guests at Mar-a-Lago included Hillary and Bill Clinton, Arnold Schwarzenegger, Tony Bennett and the late Joan Rivers.
However, the Trump administration won't release information about who's visiting the club these days.
Democrats introduced a "Making Access Records Available to Lead American Government Openness" Act — the MAR-A-LAGO Act — to try to force the release of the visitor logs. But the White House was able to beat back that effort in court.
17. Guests can party with the prez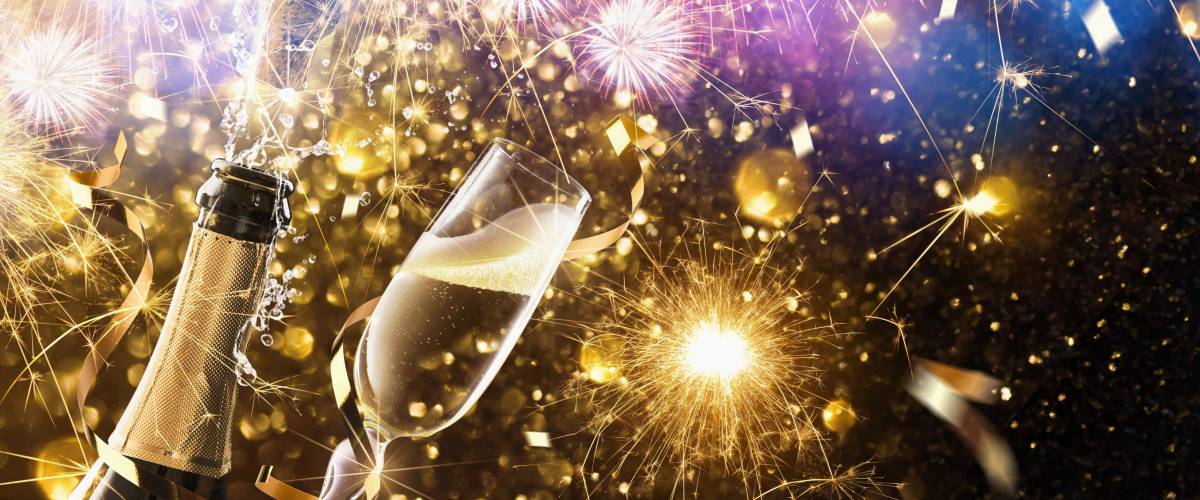 Similar to how the Mar-a-Lago admission fees jumped after Trump became president, tickets for the annual New Year's bash rose in 2017 to $600 for club members and $750 for guests.
Previously, it cost between $500 and $575 to ring in the new year at the resort, The Washington Post reported.
Critics charged that the party provided a way for people to buy access to the president and his inner circle — and provided a way for Trump's business to make money off his presidency.
18. Trump is proud of his Mar-a-Lago dealings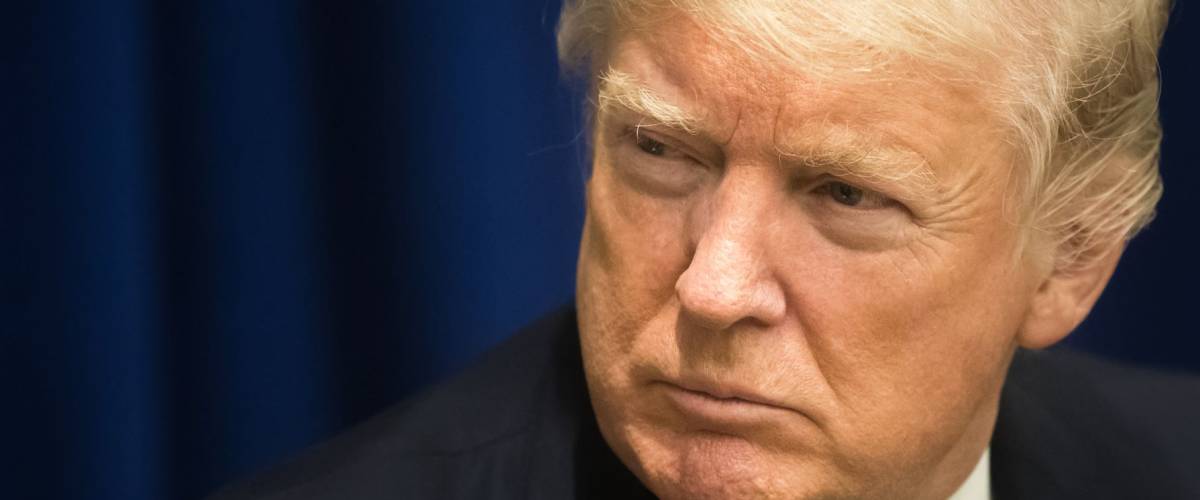 Trump has spoken about how his dealings in acquiring Mar-a-Lago and turning it into a private club were an early indication of his skills as president.
He has said that the way he got the Post family to sell him the property, and the way he succeeded in getting officials to approve the club arrangement, are examples of negotiation at its finest.
Trump said in an interview that the hardball tactics are exactly how the U.S "should be negotiating with Iran, with China, with India and with Japan and everybody else."
19. Hackers say the club's Wi-Fi is vulnerable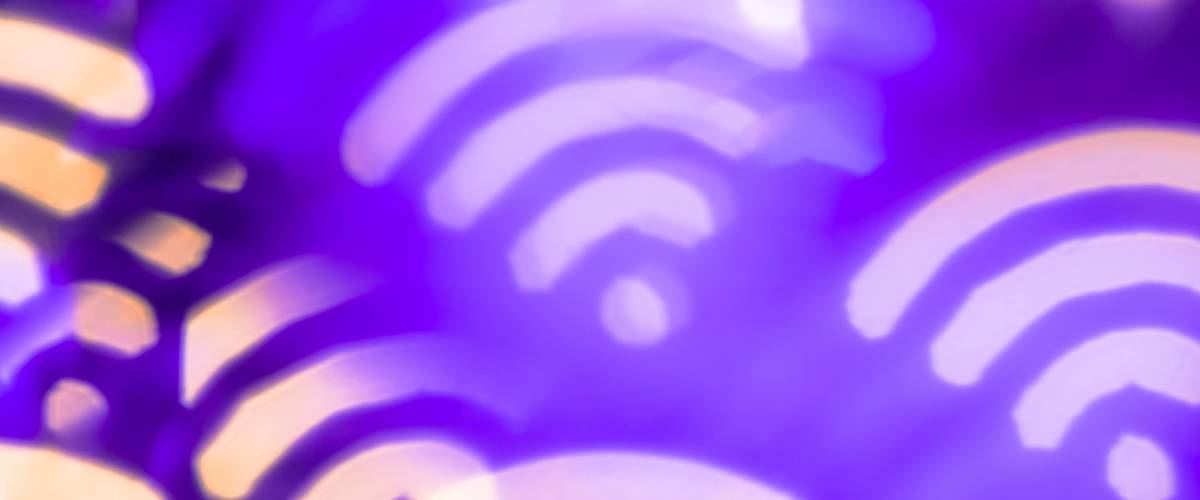 Hackers say they found three Wi-Fi networks at Mar-a-Lago were so weak, the systems could have been breached within five minutes.
Three hackers writing in Gizmodo say they made the discovery using a 2-foot wireless antenna from on board a 17-foot motor boat parked offshore.
Trump's company expressed confidence in its cyber security. "Our teams work diligently to deploy best in class firewall and anti-vulnerability platforms with constant 24/7 monitoring," spokeswoman Amanda Miller told Gizmodo.