1. FAIL: Bombing at lots of early jobs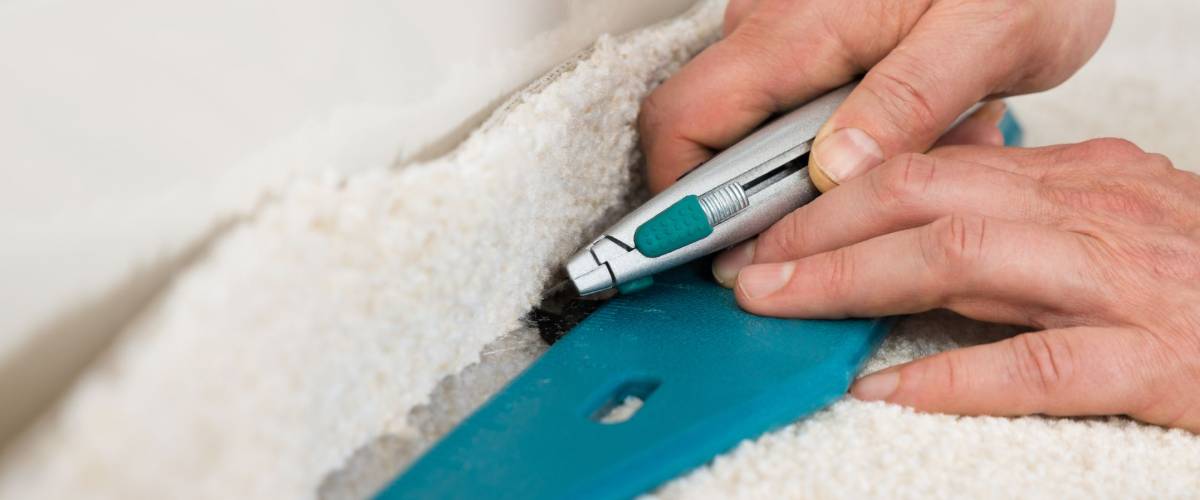 Many people experiment with different jobs before settling on a bona fide career, and that includes Mark Cuban.
His parents encouraged him to learn a trade, because they said someone with valuable trade skills would never have trouble finding work. So, Cuban started off by working as a carpet installer.
One problem: He was brutally bad at it.
He then went into the restaurant business. As a server, he couldn't master opening a bottle of a wine. As a cook, he could never tell if the food was ready unless he ate some himself. So, what did he learn?
LESSON: Just keep looking for the win
Some people would give up hope in the wake of so much failure and might even conclude that they just weren't good at anything. But the takeaway for Cuban was something completely different.
"I've learned that it doesn't matter how many times you failed," Cuban says. "You only have to be right once."
He learned to move on from failure quickly. And, as a result, he's been right far more than just once.
Maybe you're just like Cuban, and you haven't settled on a bona fide career quite yet. Why not try a free online job board that uses artificial intelligence to match you with the right job.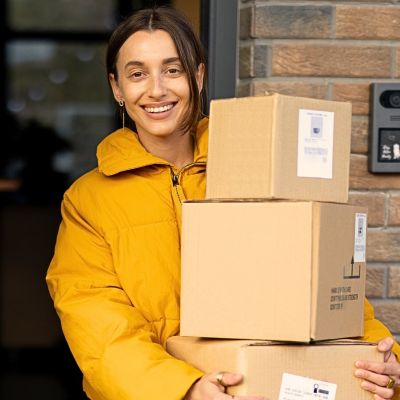 Capital One Shopping's browser add-on automatically applies coupon codes as you shop online. It's absolutely free – plus it takes only two clicks to install. Add the Capital One Shopping browser extension today and start earning discounts of up to 50% on the things you already buy.
Install for Free
2. FAIL: The NBA star that got away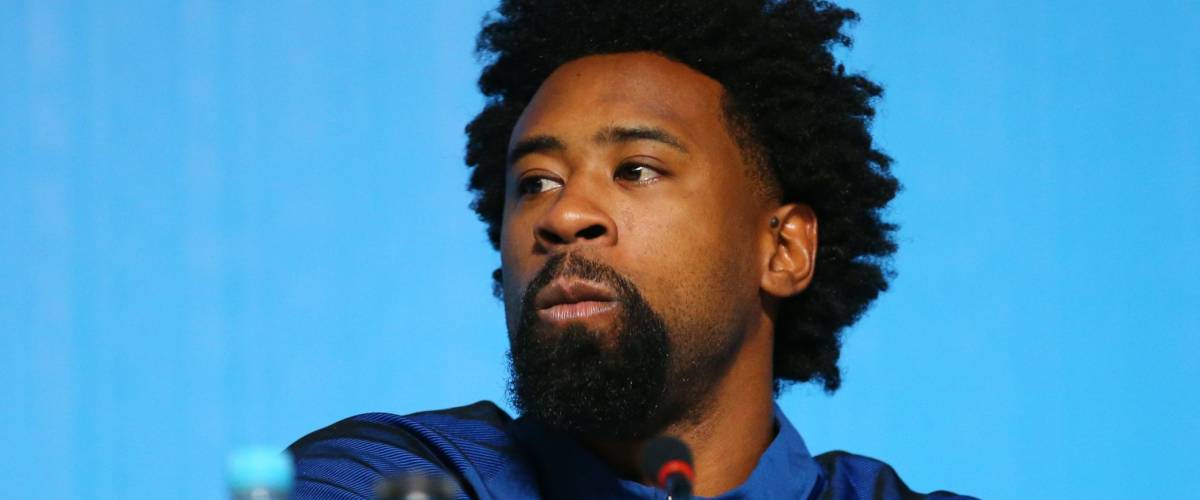 Cuban is the owner of the NBA team the Dallas Mavericks.
In 2015, he worked out a four-year, $80 million deal so Los Angeles Clippers star player DeAndre Jordan would join the Mavericks.
Cuban and Jordan sealed their agreement with a handshake — but didn't sign a contract.
A short time later, Jordan re-signed with the Clippers, and spurned Cuban and the Mavericks in the process. What did Cuban get from this experience?
LESSON: Always get it in writing
Cuban learned a number of lessons from that situation, including: always get things in writing; and always trust your gut.
"I think the only thing I would have done differently is make [Jordan] change his Twitter profile picture right off the bat," Cuban said afterward. "I think by having it just stay the way that it was, it gave him an out. He hadn't fully committed."
Cuban added, on radio's The Herd with Colin Cowherd: "Having him change his social media profiles right then was something I thought about and I thought, 'Nah, that's not an issue. Let's not bring that up.' But it happens. You move on. Next."
3. FAIL: Not getting on board with Uber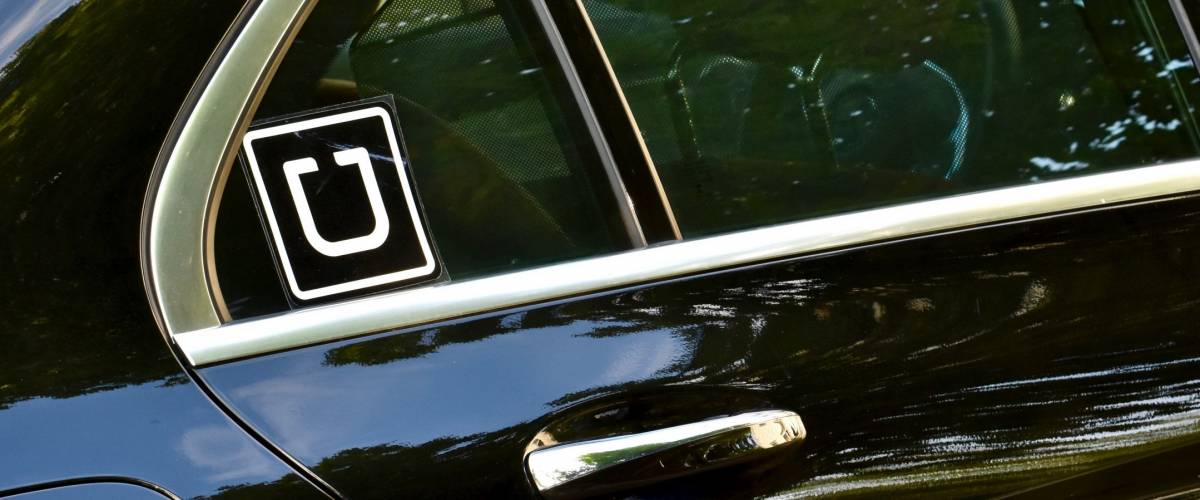 We've all had opportunities we wish we had pursued but ultimately missed out on. Mark Cuban is no different.
Cuban had an opportunity to invest in Uber in the early days but passed due to his unsuccessful investment in Uber founder Travis Kalanick's previous idea, Red Swoosh.
With Uber blossoming into a multi-billion dollar business, Cuban lost out on enormous profits, and he has kicked himself over it. He also learned from it.
LESSON: Evaluate an opportunity on its own
"I turned down — well, I had a chance to invest in Uber and didn't," Cuban said in 2014.
"Probably my biggest mistake investing, but Travis (Kalanick) is a grinder," Cuban continued. "He works hard, he's smart and he's aggressive, and when you're aggressive sometimes, you know, you tend to be a little heavy-handed."
Cuban has learned to treat each opportunity individually, instead of lumping them in with past failures. That gives him a clear mind with each prospect, and the ability to reason thoroughly before making a decision.
You might try to invest in the next Uber by using a popular stock trading app that lets you start with as little as $5. Or, try a robo-advisor and build a diversified portfolio.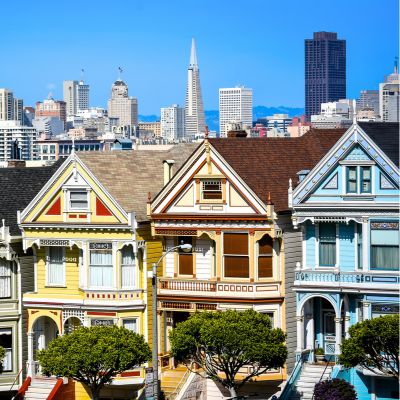 Believe it or not, you don't need millions, or even hundreds of thousands to invest in real estate. Arrived is an online platform where you can invest in shares of rental homes and vacation rentals without the headaches of being a landlord.
Learn More
4. FAIL: Saying no on Nash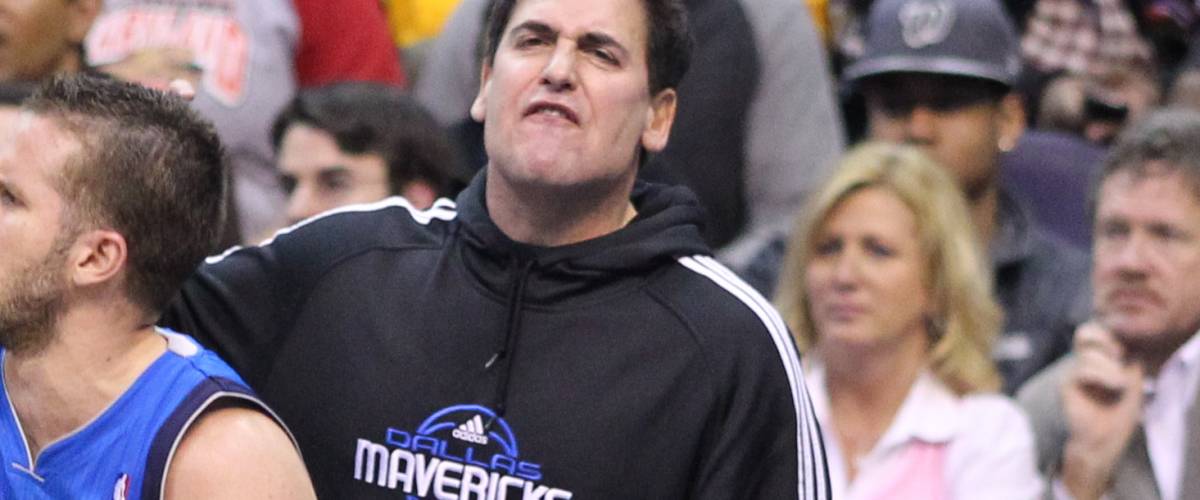 One of Mark Cuban's biggest failures was losing All-Star point guard Steve Nash to the Phoenix Suns. Nash played for Cuban and his Mavericks from 1998 to 2004, but Phoenix made the star a better offer, and Cuban refused to meet it.
Not only did Nash play phenomenally well when he went to the Suns, but he also ended up being named league MVP twice. What did Cuban learn?
LESSON: Value your assets
Cuban mistakenly thought Nash was on the way down, which led him to allow the player to walk away. "We thought his body would break down, and it certainly didn't. So bad advice, bad across the board," Cuban said years later.
The lesson is to always value your assets properly, and that includes the people working for you.
In 2020, Cuban signed longtime Maverick J.J. Barea, only to release him weeks before the season started. Why? According to ESPN, Cuban knew the team would release the aging fan favorite, and wanted to reward him with a guaranteed salary after years of Barea's leadership in the locker room and Dallas community.
Cuban wanted to demonstrate exactly what he values in employees.
5. FAIL: The day the lights got shut off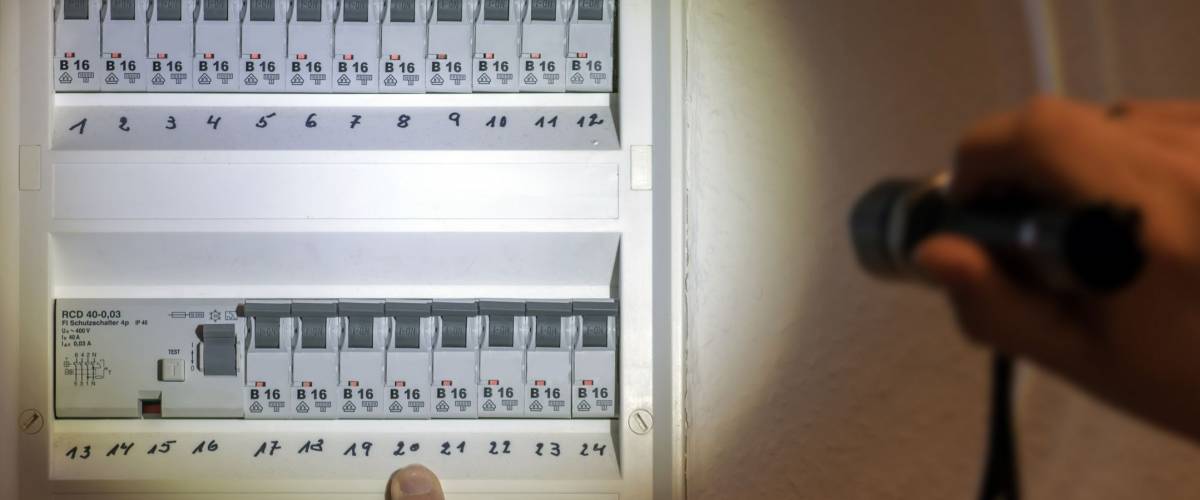 Despite now having a net worth of nearly $4 billion, Mark Cuban knows what it's like to have the power company turn off your electricity.
"Coming home and having the lights turned off because you couldn't afford to pay the bills," he reflected, "it's incredibly motivating and humbling."
He also has admitted that he's had his credit cards not only declined by also cut up right in front of him on multiple occasions. What was the lesson?
LESSON: Make a powerful comeback
Believe it or not, this experience is one that Cuban believes all entrepreneurs should have at one point or another.
He thinks that the shame and pain of these seemingly colossal failures are great motivators that can lead an entrepreneur with the right mindset to come back bigger and better than ever.
Ultimately, being able to rally back from failure is what separates the success stories from the people who never make it.
Ready to make your own comeback? If debt is sinking your financial outlook, you can try a debt consolidation loan to replace your high-interest debts with a new lower-interest loan.
6. FAIL: His forgotten TV show Many people know Mark Cuban as one of the stars of the popular reality TV show Shark Tank.
But earlier, he was on another TV show called The Benefactor. In it, 16 contestants competed for a $1 million prize, with Cuban serving as the judge.
The reason you probably haven't heard of the program is that it was a huge flop that was canceled mid-season. This, too, was educational for Cuban.
LESSON: Never give up
With Cuban, if you don't succeed at first, try again — and again and again. The Benefactor may have bombed, but now Cuban is a big TV success, with Shark Tank.
One failure doesn't make a person a failure. That only happens when you give up.
"It doesn't matter how many times you fail," said Cuban. "Each time only makes you better, stronger, smarter."
Don't you give up if your credit score has been stuck in low gear. Use a free online service that will not only provide access to your credit score but also show you how to improve it — fast.
7. FAIL: Powdered milk venture goes sour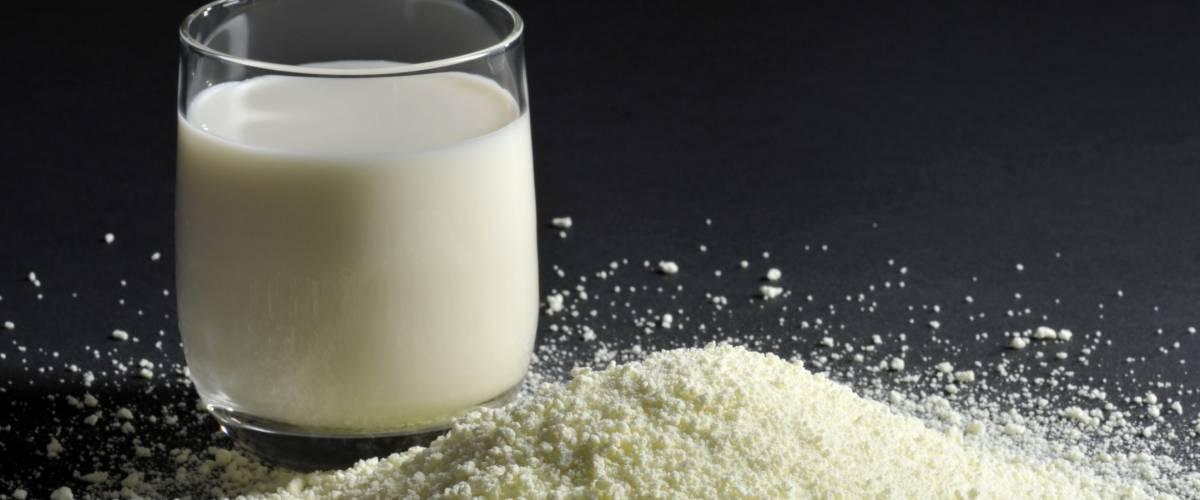 Cuban had an entrepreneurial spirit early on and decided to quit a job at a PC store to go into something far different.
He'd seen an ad for a powdered milk product, and it looked like an opportunity. Cuban figured that everyone wants milk, and the powdered version was more cost-effective and tasted nearly the same.
Today, there's no powdered milk business in his portfolio. Why not? You guessed it: The idea turned out to be a massive flop. But Cuban found out something important.
LESSON: Think things through
He was surprised by the failure but learned to hone his business savvy and make better decisions.
"I honestly thought it would make a killer business," Cuban recalls, "and it lasted minutes."
Since then, Cuban has had other businesses fail, but now he pursues opportunities by fully evaluating the market and running extensive tests before committing heavy capital.
Giving decisions more thought before rushing into them — like carefully shopping around for a low mortgage rate when you refinance your home — is the key to making fewer mistakes.
FINAL LESSON: Don't let failure be fatal Mark Cuban's failures are no secret, and he's had many. But the consistent theme is that he never saw failure as fatal — but as an opportunity to learn and improve.
"I wouldn't be where I am now if I didn't fail — a lot," Cuban says.
"The good, the bad, it's all part of the success equation," he says. "I really wouldn't change anything at all."
It's easy to feel like a failure when your finances are in disarray. But, just like Cuban, you may be primed to turn the corner. Find out how to pad your bank account and leave failure behind.
Sponsored
Kiss Your Credit Card Debt Goodbye
Millions of Americans are struggling to crawl out of debt in the face of record-high interest rates. A personal loan offers lower interest rates and fixed payments, making it a smart choice to consolidate high-interest credit card debt. It helps save money, simplifies payments, and accelerates debt payoff. Credible is a free online service that shows you the best lending options to pay off your credit card debt fast — and save a ton in interest.