So how do you choose which streaming service is best for you, especially when there's so much overlap between them? We've rounded up some of the most popular platforms on the market and explained what makes them worth using or not.
Whichever you choose, remember that some credit cards give you extra cash back when you use them to pay for subscriptions. That way you can stretch your savings even more.
Streaming only
Netflix Cost: $8.99 a month
The great progenitor, Netflix is still one of the most popular choices for on-demand streaming — and for good reason.
The company's offerings include a whole host of television programs and movies in a variety of genres, plus a list of killer exclusive titles too long to name under its Netflix Original banner.
Pros:
Thirty-day free trial.
Broad range of movies and TV.
Affordably priced.
Exclusive access to Netflix Originals such as Tiger King, House of Cards and You.
Cons:
Titles come and go every month. With so many networks debuting their own streaming services, your favorite may disappear as soon as the license expires.
Occasional price hikes.
No live television channels.
While Netflix offers some tremendous original programming, there have been more than a few duds on its roster (Friends From College, anyone?).
Best for: Households of up to four people who want a broad selection of content or are diehard fans of Netflix Originals.
Hulu Cost: $6 per month for ad-supported tier, $12 a month for ad-free
This venerable streaming platform has been around since 2007, and its library still has one of the broadest selections in the streaming game when it comes to television titles.
TV is this streaming service's strong suit, but don't rule it out for movie night, either. Hulu also offers access to thousands of movie titles, including its own roster of original films. Also, since Hulu is majority owned by the Walt Disney Company, viewers have the option to bundle their Hulu subscriptions with Disney+ and ESPN+, giving them access to an even larger catalog.
Pros:
Thirty-day free trial.
Variety of movie and television titles, including many exclusive FOX titles.
Option to add on services like Starz, HBO and Cinemax.
Can bundle with Disney+ and ESPN+ for a monthly fee of $12.99, saving you 25% on all three services.
Exclusive access to Hulu Originals such as The Handmaid's Tale and High Fidelity.
Cons:
Reports of repetitive advertisements.
Only available in the U.S.
Best for: People who want a television-oriented streaming service, or people that want to save a bundle on a Disney+ and ESPN+ package.
Try out Hulu for a one month free trial using this special link.
Disney+ Cost: $6.99 a month, $69.99 up front for an annual subscription
This is your one-stop shop for all things Disney. That's not just Mickey Mouse; the company's vast empire includes Star Wars, Pixar, Marvel and National Geographic.
Disney+ gives you bang for your buck: One account can host seven user profiles with up to four simultaneous streams. Disney+ can also be bundled with Hulu and ESPN+ for $12.99 a month — working out to roughly $1.80 per user. With a bargain like that, you can see why people refer to it as "the magic of Disney."
Pros:
Seven-day free trial.
Deep selection of Disney titles.
Affordably priced (consider the cost of a single Disney Blu-ray).
Discount bundle options with Hulu and ESPN+ available.
Cons:
Not as much for viewers who branch beyond PG-13 content.
Not all Disney Channel titles are available to stream (Pepper Ann is missing, which is a travesty).
The only FOX title available is The Simpsons.
Best for: Disney enthusiasts of all ages or bargain hunters eager to enjoy the steep discounts offered by the Hulu and ESPN+ bundle.
Amazon Prime Video Cost: $12.99 a month, $5.99 a month for students
This streaming service comes bundled with an Amazon Prime subscription. Don't dismiss it as a trifling bonus, though; Amazon Prime Video features thousands of quality movies and TV series, along with top-notch original content.
Amazon Prime Video also gives viewers the option to add on cable network and movie subscriptions for an even more robust selection of titles.
Pros:
Broad range of television and movie titles.
Even more titles available through Starz, Showtime and HBO Now add-ons.
Live sports programming available through PGA Live and MLB.TV.
Access to music, podcasts and reading material through Prime.
Exclusive access to Prime Originals such as The Marvelous Mrs. Maisel and Fleabag.
Cons:
Add-on subscriptions get expensive.
Titles expire monthly.
Best for: People who will enjoy everything Prime has to offer — and anyone who hasn't seen The Marvelous Mrs. Maisel yet. (Seriously? Oy gevalt.)
Apple TV+ Cost: $4.99 a month. One-year subscription included with the purchase of an iPhone, Mac or Apple TV
Apple TV+ is not the streaming service you want to sign up for if you're a cord cutter. The selection of titles is limited to Apple TV+ original programming, and with the possible exception of The Morning Show, the corporate juggernaut has yet to produce a television series that's garnered much buzz or critical acclaim.
The app can also be hard to navigate, as the grid layout is cluttered with "suggested for you" titles.
The one strong point of the service is the option to pay an additional fee to rent or buy individual movies that have just left theaters. If that doesn't appeal, Apple TV+ doesn't have much going for it.
Pros:
Seven-day free trial.
Very affordable.
Ability to rent or buy newly released movies.
Exclusive access to Apple TV+ Originals such as The Morning Show and Oprah's Book Club.
Cons:
Library selection is limited to Apple TV+ programming.
No special deals for add-on subscriptions.
No app available for Android users.
Best for: Apple users who prefer to rent or buy new movies individually.
HBO Now Cost: $14.99 a month
HBO Now is a standalone service offered by HBO as part of its push to compete with Netflix and other streaming options. While HBO Go is offered as a package add-on with a cable subscription, HBO Now can be used on any device, at any time, without cable.
HBO fans will be happy with the critically acclaimed programming — however, at a $15 price point, it might be worth shelling out a bit more for a service like Sling TV. You'll get a ton of channels, HBO included.
Pros:
Seven-day free trial.
Access to the entire HBO library, including Game of Thrones.
Cons:
Reports of usability problems.
Expensive for only one network.
Only available in the U.S.
Best for: People who enjoy HBO's original programming way more than anything else they could be watching.
Crunchyroll Cost: $7.99 a month
Since 2006, Crunchyroll has been the go-to for anime, manga and dorama. It has an extensive selection of anime and dorama movies and television, as well as a broad library of downloadable manga books.
Just keep in mind that Crunchyroll is exclusively limited to East Asian content. To stream American cartoons, you'll have to find a service that offers Cartoon Network or Adult Swim.
Pros:
Thirty-day free trial.
Deep selection of new and classic anime titles, including favorites like Attack on Titan.
Simulcasting allows viewers to watch the newest episodes of current series either the day of airing or a few days after.
Huge library of downloadable manga.
Exclusive access to Crunchyroll original programs.
Cons:
Reports of usability and buffering issues, even with a Premium subscription.
Titles expire monthly.
Users report that Crunchyroll strongly favors subtitles and has limited "dubbed" content (with voice actors in your native language replacing the original performers), if that's a preference or need for the visually impaired.
Best for: Fans of East Asian content who want a wide selection of titles.
Funimation Cost: $5.99 a month, $7.99 a month for Premium
Funimation, owned by Sony Pictures Television, is a niche streaming service that offers a large catalog of anime.
The Premium tier, for only $2 extra, comes with a bunch of added perks, including the ability to add seven user profiles, offline viewing, free shipping from the Funimation gift shop and a free gift on your birthday.
Like Crunchyroll, Funimation is dedicated solely to East Asian programming, such as Dragonball Z. Fans of American programs will have to look elsewhere to get their Saturday morning cartoons.
Pros:
Fourteen-day free trial.
Very affordable.
Simulcasting allows viewers to watch the newest episodes of current series either the day of airing or a few days after.
The only service to offer "SimulDub," with dubbed episodes of the newest shows appearing a few hours after they've premiered.
Offers more dubs than Crunchyroll, which may be a preference or need for some viewers.
Cons:
Users report fewer titles to choose from than Crunchyroll.
Titles expire monthly.
Best for: Anime fans that prefer dubs and can't wait to get their hands on the newest episodes of their favorite shows.
CBS All Access Cost: $5.99 a month for ad-supported viewing, $9.99 a month for commercial free
CBS All Access offers more than 9,000 prime-time shows that were once offered only via a network cable subscription.
While this is certainly one of the cheaper streaming services out there, some viewers will find it redundant. If you're willing to pay more to get more, the content offered by CBS All Access comes with other platforms like YouTube TV and Sling TV.
Pros:
Seven-day free trial.
Low price.
Access to the newest episodes of prime-time network shows, like Stark Trek: Discovery.
Exclusive access to plenty of classic television programs, including I Love Lucy and Twin Peaks.
Cons:
No access to live television.
Users report problems with device compatibility.
Users report some interface issues.
Best for: Fans of CBS prime-time television who can't wait to see the newest episode of NCIS or Survivor.
Shudder Cost: $4.99 a month or $47.88 upfront for an annual membership
Horror fans love Halloween, when every channel is playing something gruesome or gory. Now Halloween can be a year-round event.
Shudder is a niche streaming service focused on horror movies and horror television programming. It can be used as a standalone service or as an add-on to an existing Amazon Prime Video or YouTube TV subscription.
Pros:
Seven-day free trial, with occasional special promotions that offer 30-day free trials.
Can be combined with an Amazon Prime or YouTube TV subscription.
Exclusive access to Shudder Originals such as Deadwax and Horror Noire.
Cons:
Reports of usability issues.
Not all classic horror titles are available.
No option to download titles for offline viewing.
Only one device can stream at a time.
Best for: Fans of a well-timed blood splatter will find this service is right up their dark, scary alleyway — and at an affordable price, too.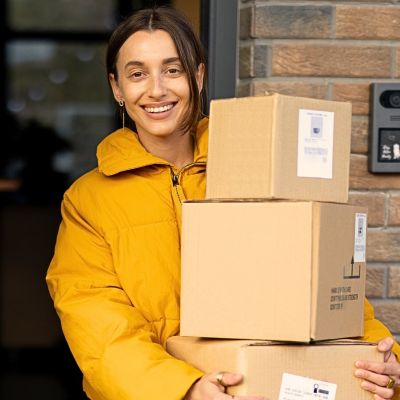 Capital One Shopping's browser add-on automatically applies coupon codes as you shop online. It's absolutely free – plus it takes only two clicks to install. Add the Capital One Shopping browser extension today and start earning discounts of up to 50% on the things you already buy.
Install for Free
Live TV and streaming
YouTube TV Cost: $49.99 per month
While ordinary YouTube has enough content to span several lifetimes, Google has another service for people who prefer traditional programming.
YouTube TV has it all: live broadcast television as well as a broad range of on-demand movies and television. The service is pricey but makes up for it with a broad selection of titles and the ability to share the service among six users simultaneously.
Pros:
Five-day free trial.
Unlimited DVR storage.
Access to several cable channels such as CNN, FOX, HGTV as well as local channels.
Cons:
Pricier than many other streaming services.
Full series of certain TV shows aren't available, only select seasons.
Subscription doesn't get rid of ads on regular YouTube videos.
No special bundle with YouTube Premium.
Only available in the U.S.
Best for: People who want to break up with their current TV providers but don't want to lose anything.
FuboTV Cost: $54.99 a month
FuboTV offers access to more than 100 sports, entertainment and news channels, with a focus on a wide variety of premium sports content.
The service aims to be a great option for cord cutters who don't want to miss the big game. The one big "but" is that FuboTV doesn't have ESPN, which may be a dealbreaker for some diehard sports fans.
Pros:
Seven-day free trial.
Deep selection of sports channels.
Access to channels such as FOX, CBS, NBC, AMC, Showtime and HGTV as well as an on-demand library.
Plenty of add-on subscriptions available.
Thirty hours of DVR space.
Exclusive access to FuboTV Originals such as Call It a Night with Julie Stewart-Binks and The Cooligans.
Cons:
Add-ons can get expensive.
Base plan is more expensive than competing services.
You'll need to pay an additional $9.99 a month for more DVR space.
No ESPN.
Best for: Sports fans who are willing to shell out for a range of premium programming.
ESPN+ Cost: $4.99 a month
ESPN+ offers plenty of live sports without the commitment that comes with a network cable package. The service is as cheap as they come, and if you're looking for a real home run on savings, Hulu, Disney+ and ESPN+ are all offered at an unbeatable bundle price.
However, football and basketball fans will be miffed to discover that NFL and NBA games aren't available on the service. Since not all ESPN content is included, users say the "plus" service is very much an addition to ESPN — not a replacement for the actual ESPN channel.
Pros:
Very affordable.
ESPN+ has exclusive rights to stream UFC.
Plenty of college sports available to watch.
Can be purchased as a bundle with Hulu and Disney+ for $12.99 a month.
Exclusive access to ESPN+ Originals such as Details and Peyton's Place.
Cons:
No free trial.
No NFL or NBA.
No access to popular ESPN shows such as SportsCenter.
Best for: Fans of live sports who want to take advantage of the Hulu and Disney+ bundle.
Philo Cost: $20 a month
Philo offers a total of 58 network channels. That may not sound like a lot, but those 58 channels include plenty of big names like AMC, A&E, Discovery Channel, MTV and Comedy Central.
In addition to live television, viewers get more than 25,000 TV titles to stream on-demand.
Pros:
Seven-day free trial with no credit card required.
Users say the on-demand library has a better selection than competing services such as YouTube TV.
Lower price than other live TV services boasting a range of content.
Cons:
Only a handful of movies available to stream.
No local channels, news networks or live sports available.
Best for: Minimalists. You'll get the most from Philo if you prefer a curated collection of popular network channels instead of the endless sea of choices on Hulu or Netflix.
DAZN Cost: $19.99 a month, $99.99 for a full year subscription
DAZN (pronounced Da-Zone) is a niche streaming service that focuses primarily on live boxing and mixed martial arts. U.S. subscribers also have access to live streams of other sports, such as cricket, darts and Japanese soccer.
If you're looking for a single haymaker for all your boxing needs, this might be the service for you, but it's pricey for what it is.
Pros:
Thirty-day free trial
Fans of Top Rank boxing and MMA will appreciate that there's no additional pay-per-view cost for exclusive fights.
All live streams are available for replay via on-demand viewing.
Cons:
No UFC events.
Much pricier than ESPN+, which offers much of the same boxing and MMA content.
Best for: Serious fans of boxing and other combat sports. Fans of Top Rank events may want to keep an eye out, since it's been rumored that DAZN may acquire exclusive rights to stream live events.
Sling TV Cost: $25 to $45 a month, depending on package
Breaking up with your cable service provider doesn't have to be painful. Sling TV is one of the most robust network streaming services on the market, offering everything from Comedy Central to CNN to AMC at a moderate price.
Sling TV offers a few different options. You can choose from its "Orange" or "Blue" selections of channels for $30 per month. (FOX shows like Bob's Burgers are only on Blue, for example.) Or you can get both, a total of 53 channels, for $45 per month. You can also choose one of the two colors and add on more channels you want for an additional $5 each.
Pros:
Fourteen-day free trial.
Highly customizable streaming packages and over a dozen add-on packages.
Recently released movies can be rented individually.
Entire HBO library available.
Cons:
Cost of add-on bundles can get expensive.
Limited number of local channels available.
Only 10 hours of DVR storage space.
Best for: People looking to cut the cord with their current cable service provider in favor of a more affordable and flexible service.
Hulu + Live TV Cost: $55 a month
With Hulu + Live TV, you can add a live television package to your regular Hulu streaming subscription.
You'll have access to Hulu's regular streaming library full of great shows like Brooklyn Nine-Nine, 65 sports, news and entertainment networks — such as ABC, CBS and FOX — plus a number of local channels.
Pros:
Seven-day free trial.
Fifty hours of DVR storage space.
Sixty-five cable channels is more than Sling TV or Philo have to offer.
Cons:
Must upgrade DVR package to be able to fast-forward through commercials.
Pricier than competing services.
Best for: Viewers who want more on-demand content than Sling TV and Philo have to offer.
AT&T TV Now Cost: $65 to $135, depending on package
AT&T TV Now is not to be confused with plain AT&T TV, which is more like a typical cable arrangement. Even so, this streaming service — once called DirecTV Now — is still too similar to the old ways for many critics.
You get a choice of six confusingly named tiers. Plus is the base tier at more than 45 channels, followed by Max at more than 60, Entertainment at more than 65, Choice at more than 85, Xtra at over 105 and Ultimate at more than 125.
You'll also get a number of local channels but won't get a decent sports selection without upgrading to at least the $80 Max tier. What's worse, some of the more expensive tiers don't include everything the cheaper tiers have to offer, like HBO and Cinemax.
You can pay to add on additional channels, but compared to other streaming options, the price, selection and lack of original programming make AT&T TV Now a tough sell.
Pros:
Seven-day free trial that grants access to 45 channels.
Five-hundred hours of DVR storage space, no matter the subscription tier.
Entire HBO library, including classics like Curb Your Enthusiasm, comes with cheaper plans.
Several add-on packages available.
Cons:
Considerably more expensive than competing services. The cheapest tier is more than three times the cost of Philo for a similar number of channels.
Users report sudden and severe price hikes.
Must upgrade to an $80-a-month package for decent access to live sports.
U.S. only
Best for: People who don't mind paying a premium for flexibility.
How to decide While we wish we could have every show at our fingertips for one reasonable price, that's sadly not an option yet.
When choosing a streaming service, make sure to look beyond the price and number of channels to ensure the content actually suits your tastes. That's especially true if you're sharing the service with your family.
It's worthwhile to try out a number of free trials. You could be watching premium TV for free, legally, for months on end while you make your choice.
The sheer number of choices can be overwhelming, but remember you can sign up and walk away whenever you want. Those ironclad cable contracts are a thing of the past; now you're the one holding the remote.
Sponsored
Kiss Your Credit Card Debt Goodbye
Millions of Americans are struggling to crawl out of debt in the face of record-high interest rates. A personal loan offers lower interest rates and fixed payments, making it a smart choice to consolidate high-interest credit card debt. It helps save money, simplifies payments, and accelerates debt payoff. Credible is a free online service that shows you the best lending options to pay off your credit card debt fast — and save a ton in interest.