1. Betamax
1975 - 2016
Betamax, one of the first home video players, was, by all accounts, the better technology when compared to VHS.
But, its manufacturer, Sony, made one fatal mistake: It kept Betamax as proprietary technology, and it didn't give any other companies the license to make Betamax parts.
If the gamble had paid off, it would have meant massive profits for the company, but instead that decision hobbled both production and distribution. Betamaxes soon faded from cultural prominence, although Sony kept making them, if you can believe it, until March 2016.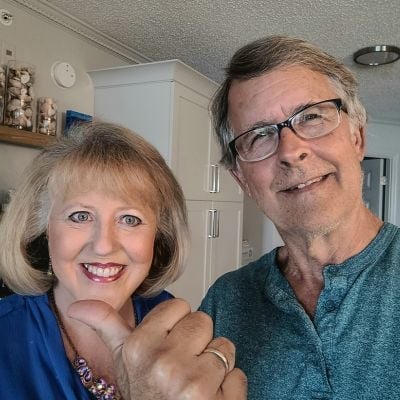 2. Pepsi A.M.
1989 - 1990
Pepsi A.M. tasted just like regular Pepsi, but had added caffeine. It was introduced as a test product to the Waterloo, Iowa, market, but neither the product, nor the people who tried it, got off the ground.
A 1990 Chicago Tribune article noted that coffee was by far still America's favorite way to wake up, so the idea of guzzling up more of the "morning drink" market share was out to breakfast from the get-go.
If you're wondering why anyone would drink a Pepsi A.M. when they could just have two original Pepsis, you're not alone. Pepsi A.M. only lasted on store shelves for about a year.
3. Premier "smokeless" cigarettes
1989
Keeping pace with a more health-conscious American public, tobacco sales had been declining at a rate of 1.8% since 1982.
By 1989, cigarette manufacturer The R.J. Reynolds Company wanted to revive the pastime, while not offending non-smokers.
Smokeless cigarettes worked by igniting the tiny charcoal tab nestled in the tip of each one. Then smokers inhaled hot air from the piece of carbon over the rolled tobacco and a ''flavor capsule''. Yum.
Every company hopes for good reviews of their product in order to help sales — but Premier uniformly got ones like this: "It tastes like smoking plastic."
The company's foray into health-conscious cigarettes went up in smoke after only a few months.
Kiss Your Credit Card Debt Goodbye
Having a single loan to pay off makes it easier to manage your payments, and you can often get a better interest rate than what you might be paying on credit cards and car loans.
Fiona is an online marketplace offering personalized loan options based on your unique financial situation.
When you consolidate your debt with a personal loan, you can roll your payments into one monthly installment. Find a lower interest rate and pay down your debt faster today.
Get Started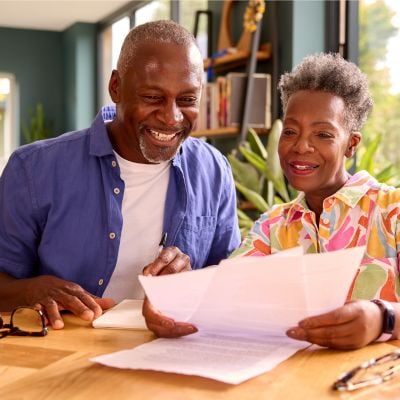 4. Coors Rocky Mountain Spring Water
1990 - 2003
There is just something off-putting about drinking water out of a beer bottle, which was the decisive verdict when Coors diversified its product line by adding fizzy water to its menu.
While the fizzy water apparently tasted good, it struggled to connect to its audience, and was ultimately doomed for the recycling bin. The Coors executives must have been stressed out, because while all of this was going down, Coors was dealing with a multitude of other legal problems, such as environmental fines and lawsuits.
This expensive water bomb couldn't have come at a worse time, but Coors was still serving it up in smaller and smaller markets until 2003.
5. Microsoft Bob
1995 - 1996
We didn't deserve Microsoft Bob, a wholesome computer software program that was a Microsoft offering in the mid-1990s.
To start the program (or, enter Bob's house), you knocked on the front door knocker and were welcomed by Bob's dog. If you wanted to write an email, you'd wander to the study and click on the notepad that was lying on the desk.
Customers thought the interface was too slow and the cartoons were annoying. It was a huge embarrassment for Microsoft, but thanks to Bob, we have both Clippy, the interactive paperclip, and the Comic Sans font.
The plug was pulled on Bob about a year after he first said hello, but he still has a lively fan-base.
6. Orbitz soda
1997 - 1998
What was with the 1990s and their weird food ideas?
Orbitz, the soda that could double for a lava lamp, had little flavor bubbles that fizzed through the drink and signified their flavors.
The ad campaign actually said they were "textural flavor enhancers," but otherwise, the marketing was pretty incoherent — apparently the drink originated from the Planet Orbitz, and its website invited people to "embark on a tour into the bowels of the Orbiterium."
Beyond that, the drinks apparently tasted like cough syrup.
Orbitz was on supermarket shelves for less than a year, finally being pulled in 1998.
7. Cosmo yogurt
1999 - 2001
Once upon a time (1999, to be exact), Cosmopolitan magazine decided it wanted to diversify its portfolio, and, somehow, landed on Cosmo-branded yogurt.
The yogurt, which besides being more expensive than its contemporaries, was part of a whole dairy line that included cream and soft cheeses. The products, aimed at women between the ages of 15 and 44, were Cosmo's attempt at getting into the health food market.
The yogurts failed miserably and only lasted 18 months. In this case, the cheese truly does stand alone.
8. HD DVD
2006 - 2008
In early 2006, Toshiba's HD DVD beat Blu-ray to the TV market by a few months. HD DVD players were sold as stand-alones, and in support, Microsoft's XBox started issuing HD DVD plug-ins for their consoles.
Sony's Blu-ray technology immediately stomped the competition. Its Playstation 3 had Blu-ray functionality built into it, and in January 2008, when Warner Bros. announced that it was dumping HD DVD for Blu-ray, Toshiba saw the writing on the wall.
About a month later, the company announced its intention to stop production.
9. LuluLemon Astro yoga pants
2013 - Present
When you attend a yoga class, you intend to get your sweat on — but that is not what happened in 2013, when thousands of American women bought LuluLemon's Astro yoga pants.
After a few uses, the pricey leggings became see-through. In response, Chip Wilson, who, at the time, was Lulu's owner, said to Bloomberg News that certain women's thighs were to blame.
His comments helped the yoga clothing company's stock fall by $2.12 a share, and it's estimated that 17% of all units sold were recalled.
The astro pants, albeit made without that brand of transparent Luon fabric, remain on Lululemon shelves.
10. Satisfries
2013 - 2014
If you're going to make a healthier version of your usual fast food fries, you may want to tell your customers about it.
Burger King's test kitchens came up with a less porous batter for its French fries, which helped them absorb less oil.
But without the right advertising campaign, customers didn't twig onto the fact that they were healthier — they just saw fries that were more expensive than the regular ones, which were still available.
Satisfries were pulled from BK's menu in 2014.
11. Google Glass
2013 - 2015
Google Glass was a glasses-shaped, head-mounted display with smartphone capabilities, and was supposed to be the next tech "it thing."
After its soft launch in 2013, customers complained that Google Glass was too good at recording conversations and capturing images.
The creepiness of the Glass was only the tip of the iceberg; more complaints flooded in about its price point, functionality, and its basic design.
Google Glass squinted at its prospective market for another few years, amid disappointing sales, until Google pulled it in 2015.
12. Facebook Home
2013
People say we're too connected to our smartphones, but one of the reasons why we love them is our ability to personalize them.
Facebook (now Meta) didn't seem to get the memo about people liking to "decorate" their phones themselves— in April 2013, it launched Home, an interface for Android users that replaced the typical home screen.
Think "a version of Facebook that you can't close," and you've understood its major flaw. You'd turn on your phone and see people's vacation photos or updated statuses. The content was randomized.
Even worse, the initial investment was $99 for a two-year subscription, but within a month of the debut, Meta had scrapped that for 99 cents for two years. It worked for the most fanatical of FB addicts, but otherwise, it drained users' phone batteries and data.
13. Amazon's Fire phone
2014 - 2015
When you think of Amazon, chances are you don't think of smartphones, and there is a reason for that.
Amazon debuted the Fire smartphone in 2014, and even though it was on the market for about 13 months, the device flamed out pretty much right away. Its main problem was that the first version of the Fire was meant to compete with the iPhone, which was already on its eighth, according to The Chicago Tribune.
It also only offered 240,000 apps, a paltry amount when you consider that Android users had access to a million. With its phone experiment burned to a crisp, Amazon was forced to take a $170 million write-off.
14. McDonald's mozzarella sticks
2016
What's not to love about mozzarella sticks? Especially when there is no cheese in them? That was the immediate criticism of McDonald's foray into Wisconsin-Italian cooking, which was first fried up in 2016. Often, people would order the mozza sticks and be stuck with pieces of hollowed-out batter.
According to The Chicago Tribune, one customer was so irate by his missed cheese opportunity that he sued McDonald's claiming false advertising, even trying to make his disappointment into a class action.
The suit was dismissed in October, but shortly afterwards, McDonald's made the whole snack disappear.
15. Keurig Kold
2016 - 2017
In 2016, Keurig decided that coffee wasn't enough, and it wanted to get into cold drinks — not cold brew, cold soda.
The company's first issue was that the Kold machines were prohibitively expensive — they were retailing between $299 and $369. Its second problem was that each "pop pod" made only an eight-ounce glass, which meant that each pod cost the consumer between $2 and $3.
Beyond the machine's expense, size, and the noise it made, it was just a clunker of an idea; not even a billion dollar investment by Coca Cola could save it.
In less than a year, Keurig Kold had gone belly-up.
16. Soylent bars
2016
Soylent, the meal replacement company and darling of the tech industry, made its name by being an efficient, convenient way to eat if you don't have time. It created a whole line of supplements, shakes, and granola-type bars.
The company has made a few wrong turns over the years — several products have allegedly caused gastric upset, according to Business Insider — but its top mistake has to be its 250-gram bar, which, in 2016, got a bunch of their customers sick. One of their loyal customers reported "vomiting for three hours at a time" on the Soylent subreddit.
Soylent eventually issued a total recall and posted an apology on its website. The 250-gram bars believed responsible aren't for sale anymore, but U.S. Soylent fans can still buy the 100-gram version.
17. Samsung's Galaxy Note 7
2016
In an attempt to catch up to the iPhone in the smartphone category, Samsung launched its Galaxy 7 phone in 2016.
Initial product reviews were positive, but the technology had a "minor" flaw: Some of the phones would spontaneously burst into flames, with one of them having their meltdown on a Southwest flight.
In response, the Department of Transportation banned the phone entirely from all commercial flights. By October 2016, after an expensive recall, Samsung had stopped all production on the Note 7. According to The Chicago Tribune, it cost the company billions of dollars.
18. Juicero
2016
First, a quick definition: Cold-pressed juice is when an unheated press extracts all the possible juice out of fruit, helping it keep all of its nutrients.
Juicero capitalized on the cold-pressed juice craze by marketing "the first home cold-press juicing system" for $699.
To help turn people into juicers, Juicero included packets along with the press — simply insert a packet into your system and press a button.
Everything was grinding along just fine when Bloomberg pointed out that human hands could do exactly what the machine was doing.
A few months later, all that remained of Juicero was compost.
19. Quibi
2020
This flash-in-the-streaming pan service was a Netflix wannabe that launched during the first year of the pandemic and was gone a mere six months later.
Former Dreamworks CEO Jeffrey Katzenberg had raised $1.75 billion and tagged a few celebrities, like Chrissy Teigen and the Kardashians, to host its shows, but on its launch day, it only garnered 300,000 downloads.
In interviews, Katzenberg blamed the pandemic for everything that had gone wrong. A few months after they had started laying off employees, they shuttered the whole company.
20. Cyberpunk 2077
2020 - Present
A gritty RPG (role playing game) featuring Keanu Reeves' likeness and voice — Cyberpunk 2077 reeked of best seller: The Chicago Tribune called it the most anticipated video game of the 2010s.
Unfortunately for its creator, CD Projekt Red, the game was immediately beset with bugs and glitches. The company ended up issuing refunds to everyone who had financially supported the idea — and Playstation went so far as to remove the game from its online store.
However, Cyberpunk 2077 still lives on. The game has received a number of upgrades and patches, and by some accounts has been totally redeemed since its disastrous launch. .
Sponsored
Follow These Steps if you Want to Retire Early
Secure your financial future with a tailored plan to maximize investments, navigate taxes, and retire comfortably.
Zoe Financial is an online platform that can match you with a network of vetted fiduciary advisors who are evaluated based on their credentials, education, experience, and pricing. The best part? - there is no fee to find an advisor.