Here are 31 stars you might be surprised to learn are military veterans.
1. Drew Carey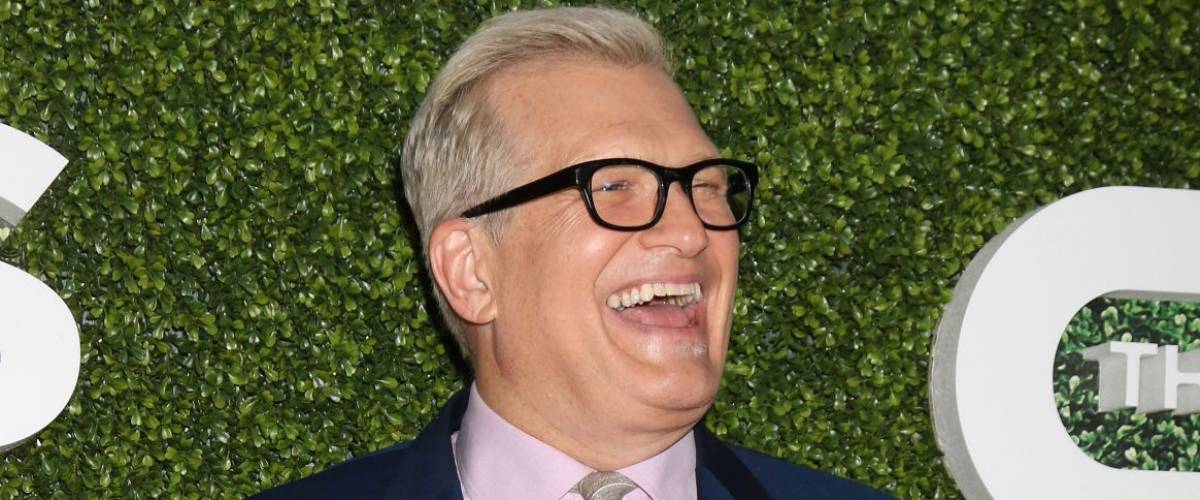 Drew Carey is known to give a warm greeting to contestants on The Price is Right who are in the Marine Corps. He still feels a strong bond with that branch of the military, decades after his service in the Marine Reserve.
It was during his time in the reserves, from 1980 to 1986, that Carey first began to explore the idea of delving into comedy.
He took on his now familiar crew-cut-and-glasses look and performed a stand-up routine that paid him $10 per joke.
2. Robin Quivers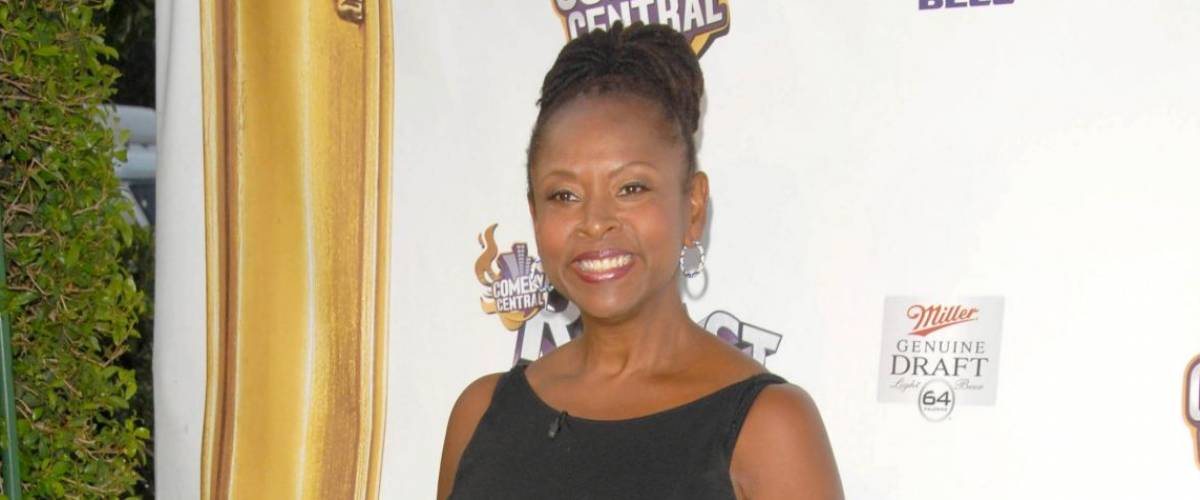 You recognize her raucous, trademark laugh if you listen to The Howard Stern Show. What you may not have heard is that Robin Quivers — Stern's longtime sidekick — originally wanted to become a nurse, and later served in the U.S. Air Force.
She earned a degree in nursing from the University of Maryland and decided to put her education and skills to work in the Air Force, where she rose to the rank of captain.
Quivers continued to serve in the reserves until 1990. Following her discharge from full-time service in 1978, she attended broadcaster school, and she got her first job with Stern a few years later.
3. Ice-T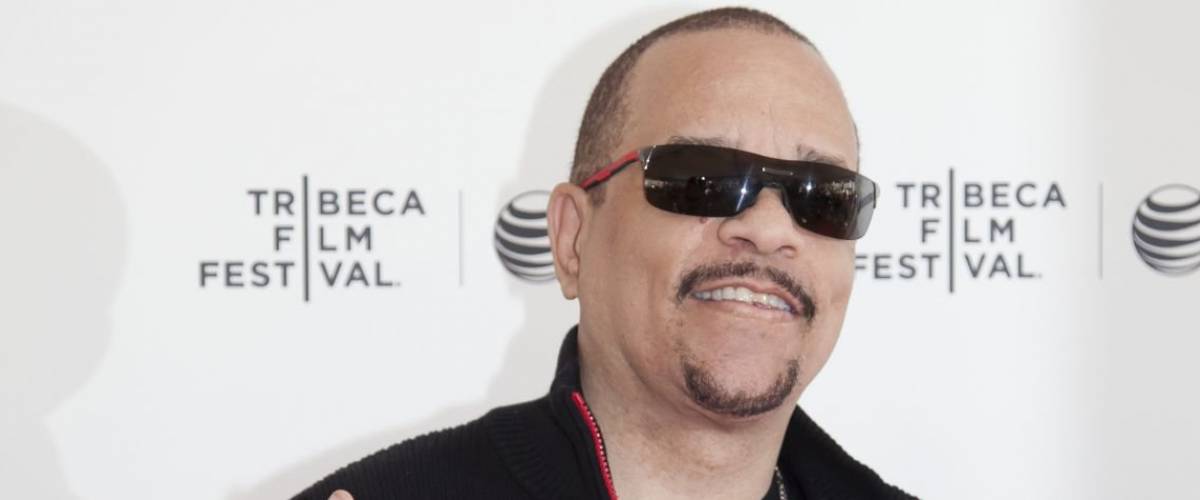 Known for "playing it cool," Tracy Lauren Marrow faced challenges as he entered adulthood in rough and tumble South Central Los Angeles. The birth of his daughter made him realize he needed to provide support or risk going to jail.
He joined the Army — and that didn't go smoothly at first, either. But he was able to resolve a minor theft incident, save money and learn how to rap.
Marrow took Ice-T as his stage name after he left the Army in 1979. He won a Grammy Award in 1991, and his performances in rap movies would lead to other acting roles including his long run on TV's Law & Order: Special Victims Unit.
4. Adam Driver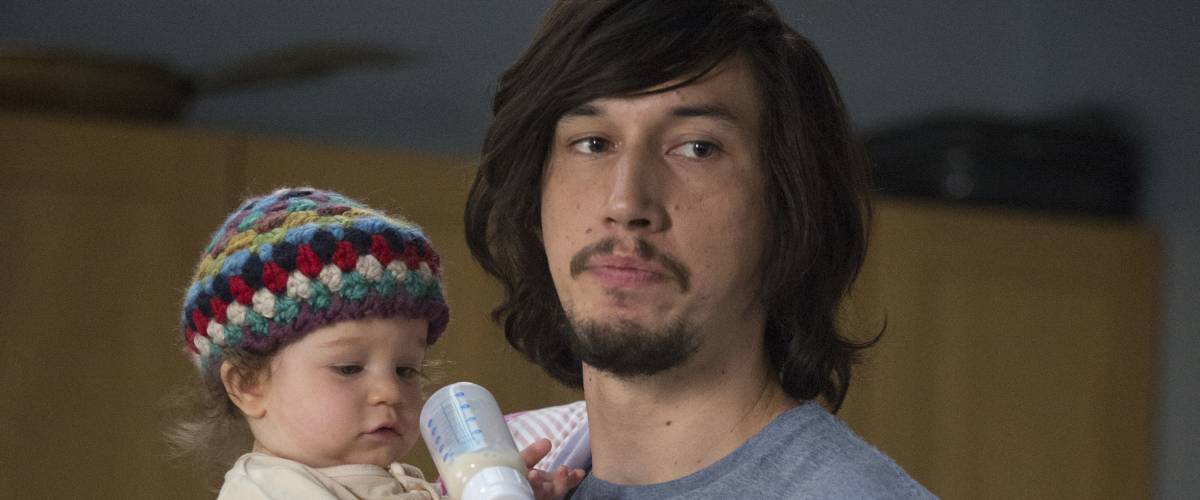 Inspired by the 9/11 terrorist attacks, future Star Wars bad guy Adam Driver signed up for a tour with the U.S. Marines in early 2002. He served two years and eight months until a mountain biking injury got him discharged before he had a chance to deploy.
Driver then studied drama at the legendary Juilliard School in New York and would go on to have a spectacular acting career.
He was one of the stars of the HBO series Girls and has played villain Kylo Ren in the most recent Star Wars films. He's been nominated for an Academy Award twice, for his role in Spike Lee's BlacKkKlansman and Noah Baumbach's Marriage Story.
5. Montel Williams TV talk show host Montel Williams went right from high school into the U.S. Marine Corps. After proving the depth of his interest in the service, he was given the chance to attend the elite U.S. Naval Academy in Annapolis, Maryland.
Williams graduated into the Navy, where he cracked codes for naval intelligence, did top-secret work for the National Security Agency and spent three years working aboard submarines.
He also discovered his talent for public speaking, which would lead to his 17-season run hosting The Montel Williams Show. He currently hosts the home improvement series Military Makeover with Montel.
6. Kirk Douglas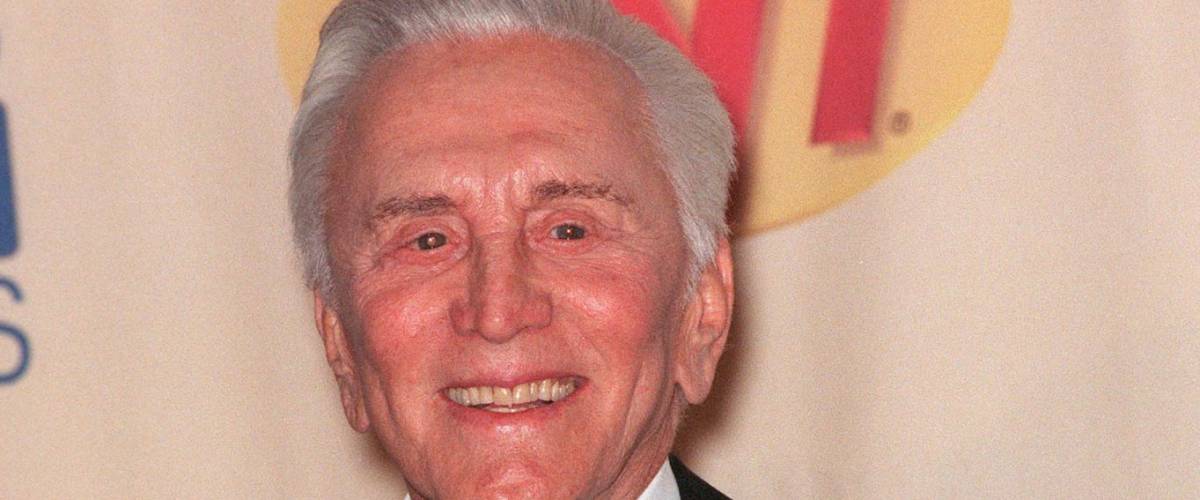 A young would-be actor named Izzy Demsky became Kirk Douglas before he joined the Navy shortly after the U.S. entered the fighting in World War II.
He served as a gunnery and communications officer, including a stint on board a ship engaged in anti-submarine warfare. It was a perilous assignment that left Douglas injured when a depth charge accidentally exploded.
He received a medical discharge and would enjoy a long life and a long career in the movies. The late actor was nominated for three Academy Awards and was given an honorary lifetime Oscar in 1996.
7. Morgan Freeman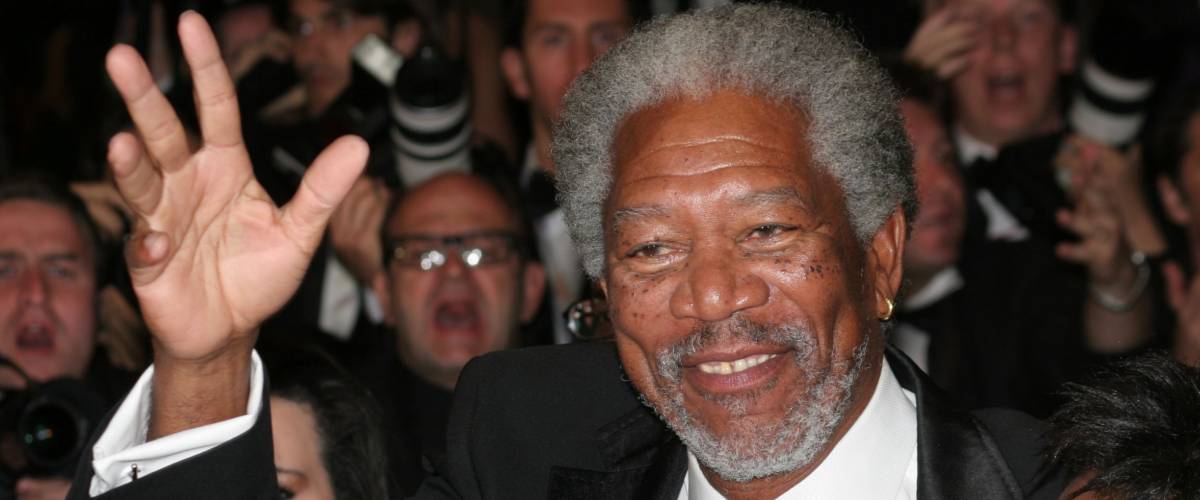 Morgan Freeman watched war movies as a kid in the 1940s and dreamed of becoming a fighter pilot. He signed up for the U.S. Air Force in 1955 but was disappointed to land an assignment as a radar technician.
But when he was finally given the opportunity to train as a fighter pilot, it felt like he was "sitting in the nose of a bomb." He told AARP Magazine he had a "very clear epiphany" that he didn't really want to fly a fighter plane.
He left the Air Force, took up acting — and would go on to win an Academy Award for his supporting role as the chauffeur in Driving Miss Daisy in 1989. He's starred in dozens of films and narrated more than a few documentaries in his iconic smooth timbre.
8. Chuck Norris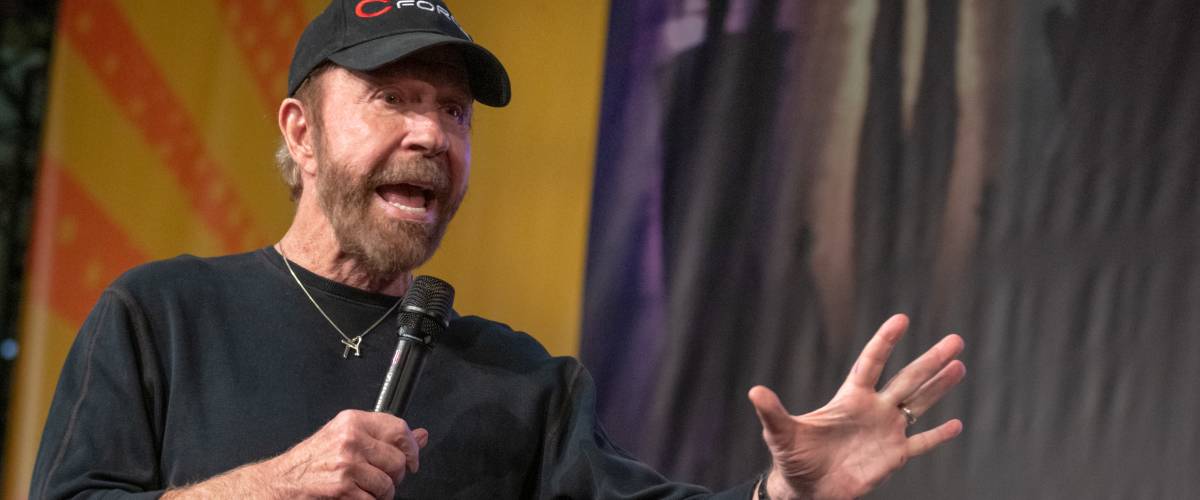 Chuck Norris is known for his phenomenal martial arts skills, and he has the U.S. Air Force to thank for it.
He enlisted with the goal of eventually going into law enforcement, but he became acquainted with martial arts during service in Korea. Norris was a security officer and was fascinated to learn that he could handle a rowdy drunk without having to pull his weapon.
He was discharged in 1962 and got work as a karate instructor training celebrities including actor Steve McQueen. It was McQueen who encouraged Norris to take up acting himself.
9. Clint Eastwood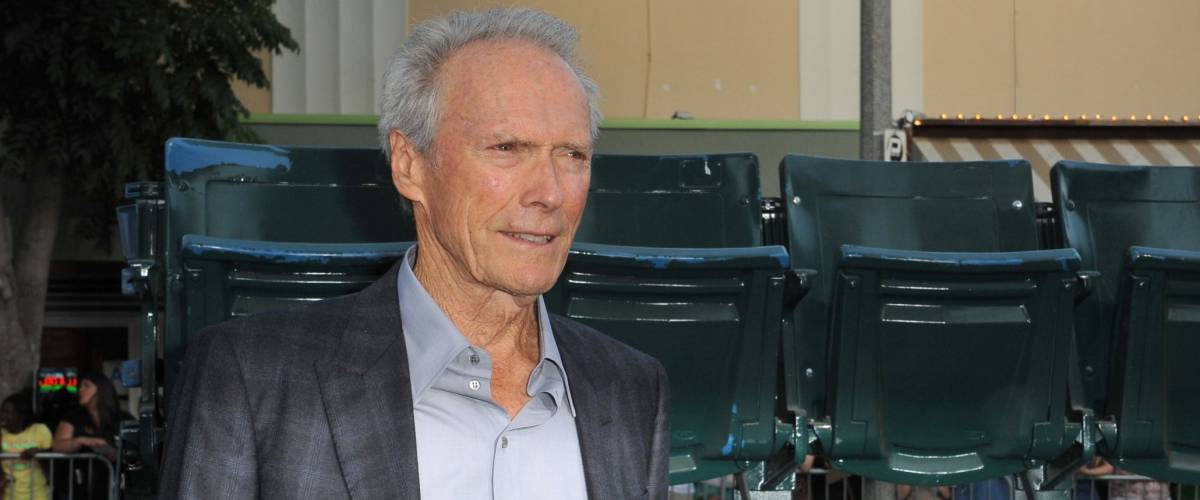 The tough-guy actor best known for his taunt to "Make my day" had misgivings about serving in the military as an Army draftee during the Korean War.
His duty as a swim instructor at Fort Ord on California's Monterey Bay gave him the skills to swim a mile to shore on a day when he flew aboard a Navy torpedo bomber — and it ran out of gas and crashed in the Pacific.
That experience would later help prepare him for his role in the 1979 movie Escape From Alcatraz. Eastwood played an inmate who swam from the notorious prison in San Francisco Bay.
10. Tom Selleck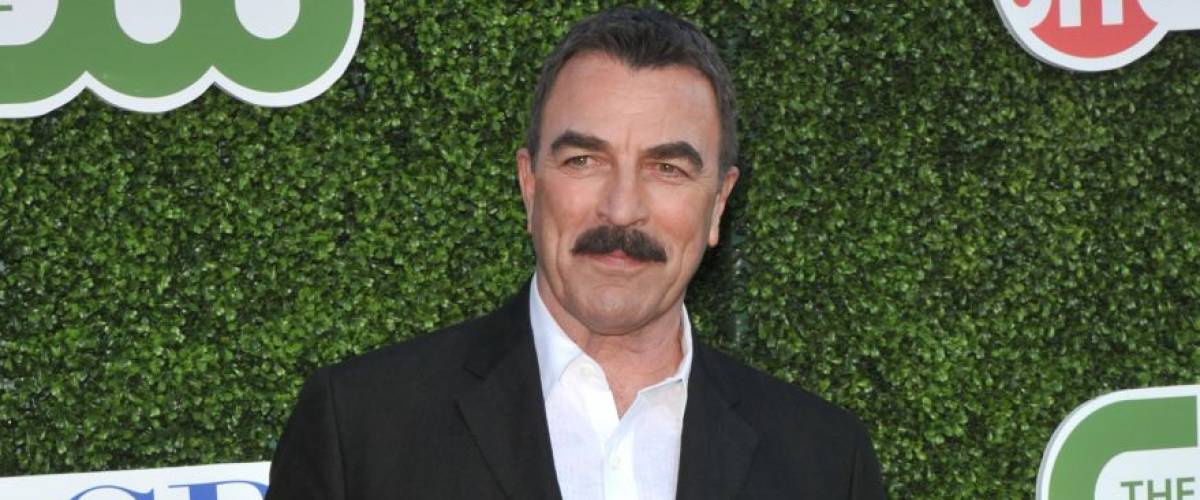 Handsome and durable leading man Tom Selleck — known for his starring TV roles and that bushy mustache — served his country at home as a member of the California National Guard during the Vietnam War.
Selleck became a sergeant and even appeared on recruiting posters for the Guard. He has said he's proud of his six years of service.
He had made a few commercials before entering the National Guard and resumed his acting career upon returning to civilian life in 1973. Seven years later, he landed his iconic role as TV's Magnum, P.I.
11. Bob Ross The serene, soft-spoken Bob Ross didn't always spend his days painting "happy little trees". He served 20 years in the U.S. Air Force and said the job required him to be a "mean, tough person."
"I was the guy who makes you scrub the latrine, the guy who makes you make your bed, the guy who screams at you for being late to work," Ross admitted to the Orlando Sentinel, adding that he was eager to get away from it.
He discovered his passion for painting while he was deployed in Alaska, and after retiring in 1981 with the rank of master sergeant, he taught art for a national art-supply company. A public TV station watched a tape of one of his classes and decided to pilot an episode, and in 1982, a total of 60 PBS stations signed up for the show.
12. Gal Gadot The Wonder Woman actress was a member of the Israeli Defense Force and says her time in uniform helped train her for Hollywood.
Israeli men and women are required to serve time in the military once they turn 18. Gal Gadot was no exception and spent two years as a soldier, teaching gymnastics and calisthenics.
The former Miss Israel's Hollywood debut was in Justin Lin's Fast & Furious as drug trafficker and weapons expert Gisele Yashar. She told Jewish-American magazine Forward that she believed Lin wanted to use her weapons knowledge when he picked her for the role.
13. Hugh Hefner Before he built his Playboy empire, Hugh Hefner spent two years in the U.S. Army during World War II. Hefner initially served as a rifleman but served most of his time writing and contributing cartoons for a military newspaper.
David Allyn, author of Make Love, Not War: The Sexual Revolution, an Unfettered History, believes Hefner's time in the military may have shaped his cosmopolitan outlook and provided a crash course in sex education.
"I have no doubt Hefner's social attitudes were influenced by his time in the service, where he would have been exposed to men (and women) from a vast range of backgrounds," Allyn told The Washington Post.
14. Bea Arthur Emmy and Tony Award winning actress Bea Arthur, best known for her iconic roles in The Golden Girls and Maude, joined the Marine Corps in World War II.
Bernice Frankel was 20 years old when she enlisted on a whim.
"I was supposed to start work yesterday, but heard last week that enlistments for women in the Marines were open, so decided the only thing to do was to join," she penned in a letter, according to The National WWII Museum.
A remark in her personnel file described her as "officious — but probably a good worker if she has her own way." She spent two years as a driver and dispatcher but was discharged with the rank of staff sergeant to pursue drama school.
15. Elvis Presley The King of Rock and Roll was drafted as an army private in 1957. Despite an avalanche of fan mail begging the U.S. Army to spare him from service, he served two years after finishing work on his movie King Creole.
Although the Army offered him a stint playing concerts for the troops, and the Air Force suggested using him as recruiting model, Elvis Presley chose to serve as a regular soldier, even abandoning his slicked-back pompadour in the process.
He was eventually promoted to sergeant but was also known for holding raucous parties and embarking on wild trips across Europe with his army friends. His manager continued to release singles that Presley recorded before he was drafted.
16. Sidney Poitier Silver screen legend Sidney Poitier tried a number of tactics to escape from poverty as an immigrant teen in New York City.
He lied about his age to enlist in the Army and served as a physiotherapist during World War II.
After working a series of dead-end jobs, he managed to convince a Harlem theater group to let him act as a janitor in exchange for acting lessons. Poitier performed in several plays before switching over to film in 1950.
He later made history by becoming the first Black man to win an Academy Award for Best Actor for his role in 1963 film Lilies of the Field.
17. Arnold Schwarzenegger This Hollywood star, usually seen wielding an oversized machine gun on screen, ran into trouble in the middle of his mandatory one-year stint in the Austrian Army.
An 18-year-old Arnold Schwarzenegger was so eager to start his career in bodybuilding that he snuck out of camp and won the Junior Mr. Europe contest.
He spent a couple days in the brig as a result; however, he told Global News that his superiors ended up supporting his bodybuilding efforts, creating a makeshift gym and helping him get the food he needed to pack on muscle.
His impressive physique helped Schwarzenegger become an action movie icon through hits like Terminator and Predator, then spin that popularity into a stint as governor of California between 2003 to 2011.
18. James Earl Jones Imagine hearing the voice of Darth Vader and Mufasa barking orders at you from across the barracks.
James Earl Jones joined the Army after graduating from university and fully expected to be shipped off to the Korean War. Instead, his battalion was sent to establish a cold-weather training command near the Rocky Mountains of Colorado. He was promoted to first lieutenant before he left to try his luck at an acting career.
Jones has been nominated for numerous awards and received an honorary Oscar in 2011 for his decades spent in the film industry.
19. Sir Christopher Lee Sir Christopher Lee left behind a rich legacy of villainous roles, like the cunning Count Dooku and the power-hungry wizard Saruman, but in real life, he said he was involved in espionage against the Axis forces during World War II.
"I was attached to the Special Air Service from time to time, but we are forbidden — former, present, or future — to discuss any specific operations," Lee told The Telegraph in 2011. "Let's just say I was in Special Forces and leave it at that. People can read into that what they like."
Lee corrected The Lord of the Rings director Peter Jackson on set when he was told to scream when stabbed in the back — saying he knows exactly what it sounds like from experience.
Following Lee's death in 2015, author and historian Gavin Mortimer stirred up controversy by suggesting the actor embellished his record in his old age. The RAF liaison officer had a distinguished career, he said, but never moved behind enemy lines, destroying Luftwaffe aircraft and interrogating Nazi war criminals.
20. Ruth Westheimer German-American sex therapist and talk show host "Dr. Ruth" was just 17 years old when she joined a Jewish paramilitary group, the Haganah, and trained as a sniper.
It was "not an act of heroism," she explained in an interview with The New Yorker. In 1947 and 1948, she said, everybody in the region belonged to some military group, and she chose the forerunner of the Israel Defense Forces.
Westheimer says she never actually killed anybody and was removed from action when a shrapnel blast in Jerusalem badly damaged her legs.
The Holocaust survivor worked at Planned Parenthood in the 1960s before she was offered the soon-to-be hit radio show Sexually Speaking.
21. Sir Sean Connery The suave star that brought James Bond to life held a number of on-screen military roles — including the commander of a nuclear submarine in The Hunt for Red October — but his stint in the Royal Navy was completely real.
Sean Connery enlisted in 1946 at the age of 16 and spent three years in the naval service before being medically discharged for an ulcer. By some accounts, he was initially assigned to an anti-aircraft artillery crew before moving to the HMS Formidable.
After portraying the very first James Bond on film in the 1963 movie Dr. No, the Scottish actor reprised the role six more times. He also won an Academy Award for The Untouchables in 1988.
22. Leonard Nimoy This Star Trek actor served in the U.S. Army Reserves long before he joined Starfleet as science officer Spock.
Leonard Nimoy spent 18 months in the Reserves and led a platoon, but his passion for storytelling and performing showed even then. He often put on shows for the Army Special Services branch and played a soldier with PTSD in a United States Marine Corps commission film called Combat Psychiatry — The Division Psychiatrist.
He was discharged in 1955 with the rank of staff sergeant and landed some small roles in TV shows before meeting a young Gene Roddenberry on The Lieutenant, an NBC show about the Marine Corps.
23. Pat Sajak Pat Sajak used to shout "Good morning, Vietnam!" every weekday morning as an army disc jockey before challenging game show contestants on Wheel of Fortune.
Sajak joined the U.S. Army in 1968 and left training as a specialist fifth class — a clerk typist — and ended up getting transferred to Saigon to work for the American Forces Vietnam Network that same year.
While he felt a bit guilty about his relatively "soft" duty, Sajak wrote on the United Service Organizations site that his biggest regret was when he accidentally cut off President Nixon in the middle of his holiday address to the troops.
24. Jimi Hendrix A young James Marshall Hendrix didn't exactly choose to become a military man. When he was arrested twice for riding in stolen cars, a judge gave him the option of going to jail or joining the U.S. Army.
He enlisted in 1961 and was stationed in Fort Campbell, Kentucky as part of the 101st Airborne Division. It's clear from comments in his official file that army life didn't suit him:
"No regard for regulations and discipline."
"Misses bed check; sleeps while supposed to be working."
"Poor character. No known good characteristics."
"At times Hendrix isn't able to carry on an intelligent conversation."
"His mind apparently cannot function while ... thinking about his guitar."
Following an ankle injury during a parachute jump, Hendrix was honorably discharged after a year of service and later became one of the most influential electric guitarists of all time.
25. Humphrey Bogart Legend has it the Casablanca star got that scar on his lip and his distinctive lisp from shrapnel in a naval battle or fist fight with a prisoner — though it's equally possible he received them from a childhood accident.
Humphrey Bogart enlisted in the U.S. Navy in 1918 and was called a model sailor as he ferried troops between the U.S. and Europe. However, a year later he missed boarding the USS Santa Olivia and was subjected to three days of solitary confinement on nothing but bread and water.
After leaving the brig, Bogart would go on to win an Academy Award for his performance in The African Queen and even draw on his naval knowledge for the 1954 film The Caine Mutiny.
26. Bill Cosby The disgraced comedian served four years as a hospital corpsman at Marine Corps Base Quantico in Virginia and the Bethesda Naval Hospital in Maryland in the late 1950s.
Cosby was honorably discharged in 1960 as a 3rd class petty officer and was awarded the title of honorary chief petty officer in 2011 — which the Navy has since revoked.
A spokesperson for Cosby told New York Daily News in 2019 that Cosby's military experience has helped him adjust to life in prison, calling it an "amazing experience."
"He was in the Navy for four years, and this is no different than being in the Navy. People have rooms. People are over you. They're just doing their jobs, and you have to follow rules. That's how he operates every day."
27. Johnny Carson The former Tonight Show host enlisted in the military during the Second World War and spent much of his spare time performing magic tricks.
Carson enrolled as an apprentice seaman in the V-5 program, which trained Navy and Marine pilots, and received midshipman training at Columbia University.
He never saw combat during WWII: The ship he was assigned to got torpedoed while he was en route to the combat zone, and he reported for duty on the very last day of the war. Instead, he supervised the removal of the dead and later served as a communications officer to decode encrypted messages.
In 1962, Carson took over as host of the popular late-night program, and reigned over the talk show for three decades.
28. Steve McQueen The "King of Cool" remained a rebel when he joined the Marines in 1947. He was promoted to private first class but was demoted back to private seven times.
After he decided to spend two weeks away with his girlfriend, he was apprehended by shore patrol and forced to spend 41 days in the brig.
However, McQueen later redeemed himself during a disastrous training exercise in the Arctic. The ship he was on hit a sandbank, throwing several tanks and their crews into the water. McQueen jumped into the icy water and was able to rescue five men from drowning.
He was honorably discharged in 1950.
29. Ernest Hemingway Ernest Hemingway repurposed his dramatic wartime experiences as a backdrop for some of his most memorable works.
Hemingway served as an ambulance driver during World War I and served as a soldier and correspondent during World War II. In 1918, he was injured while carrying a wounded Italian soldier to safety and received the Silver Medal of Valor from the Italian government for his bravery.
While recuperating in a Milan hospital, he fell in love with a Red Cross nurse — a romance that would serve as inspiration for his 1929 novel A Farewell to Arms.
30. Don Rickles The voice of Toy Story's Mr. Potato Head and all-round funnyman Don Rickles once served on the seas and shared plenty of amusing stories about his wartime experiences.
"One day we were out shooting the guns, and all you hear is this loud 'Boom! Boom! Boom!' and I told the guy in charge, 'Hey, I can entertain, you need to send me over to Special Services.' You know what he said to me? 'Keep firing!'" Rickles told newsource Military Times.
Rickles was a first-class seaman and served two years on the USS Cyrene before being honorably discharged in 1946. He later starred as a chief petty officer in a 1976 Navy sitcom called C.P.O. Sharkey.
31. Charlton Heston A little-known fact about silver screen legend Charlton Heston: He once held the highest nuclear weapons security clearance in the country while narrating classified films for the Department of Energy.
But before that, Heston served as a radio operator and aerial gunner on a B-25 Mitchell as part of the Army Air Force during World War II.
He's best recognized for his religious epics — he played Moses in the award-winning 1956 film The Ten Commandments and garnered an Academy Award for Best Actor for Ben-Hur — but also served as president of the National Rifle Association for five years.