That's the final score from Team Marketing Report's annual "Fan Cost Index" study, which breaks down prices at all 30 MLB parks. We count down the most expensive stadiums for families, where seeing a game sure isn't peanuts.
15. Globe Life Park in Arlington (Texas Rangers)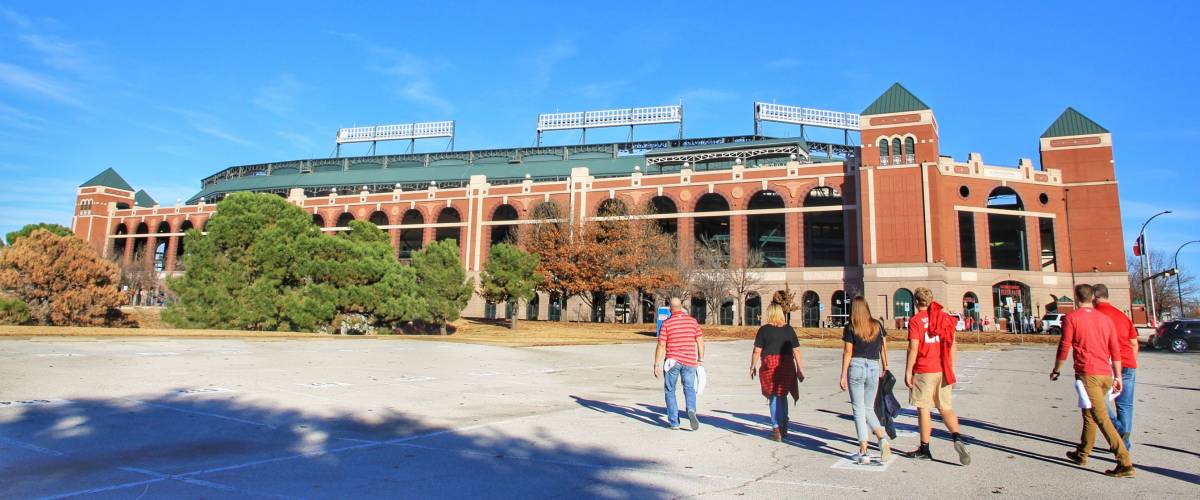 Cost for a family of four: $220.98
The Rangers have been able to hold the line on ticket costs for the 2019 season, so the average price is $25.75 — same as last year. And premium seats are cheap: just $66.55, on average, way below the league average of $119.03.
So why is the ballpark in Arlington, Texas, in the top 15? Pricey parking ($20) and hot dogs ($6, which is a buck more than you'd pay at the typical MLB stadium).
Families can save with a "Coca-Cola Family Pack." Starting at $76, you get four tickets, four jumbo dogs, four soft drinks, two wristbands for the park's Kids Zone, and one souvenir program.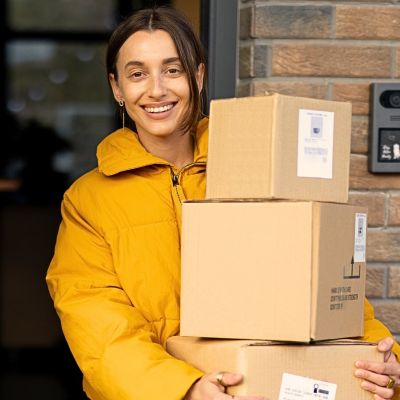 Capital One Shopping's browser add-on automatically applies coupon codes as you shop online. It's absolutely free – plus it takes only two clicks to install. Add the Capital One Shopping browser extension today and start earning discounts of up to 50% on the things you already buy.
Install for Free
14. SunTrust Park (Atlanta Braves)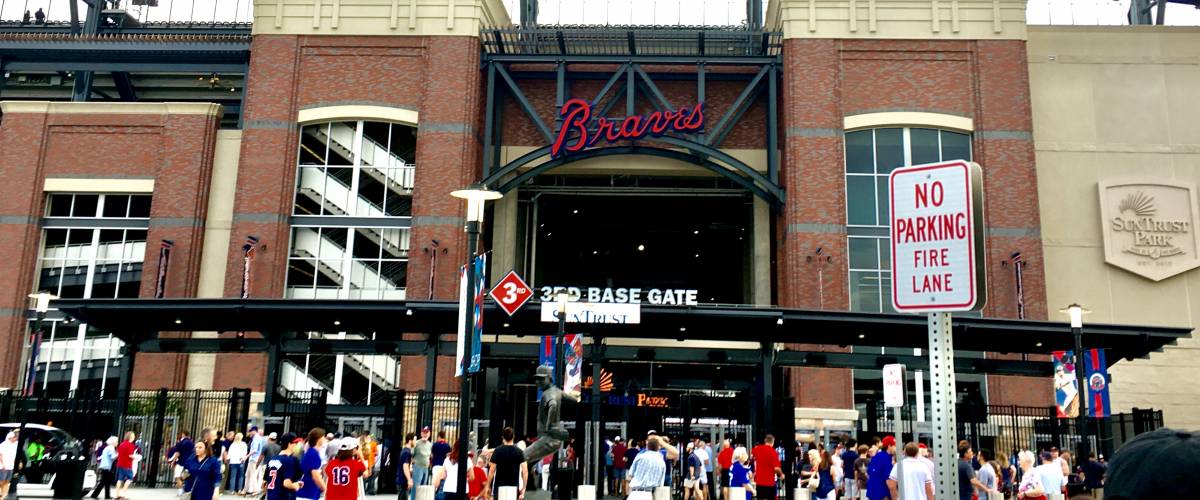 Cost for a family of four: $222.74
Braves fans didn't get any "chop" in prices this year. The 2018 NL East champs hiked their tickets 2.6% for the current season, to an average $29.44, and the cost for a four-member family is up 6.2%.
Premium tickets are the sixth most expensive in the majors, costing an average $169.05. At least beers ($5) and hot dogs ($4.25) are a bargain compared to the other ballparks.
But the best deal at SunTrust Park might be the Braves Value Pack. You pay as little as $15 and get: a ticket; a hot dog, nachos or jumbo pretzel; and a beer, soft drink or bottle of water.
13. Guaranteed Rate Field (Chicago White Sox)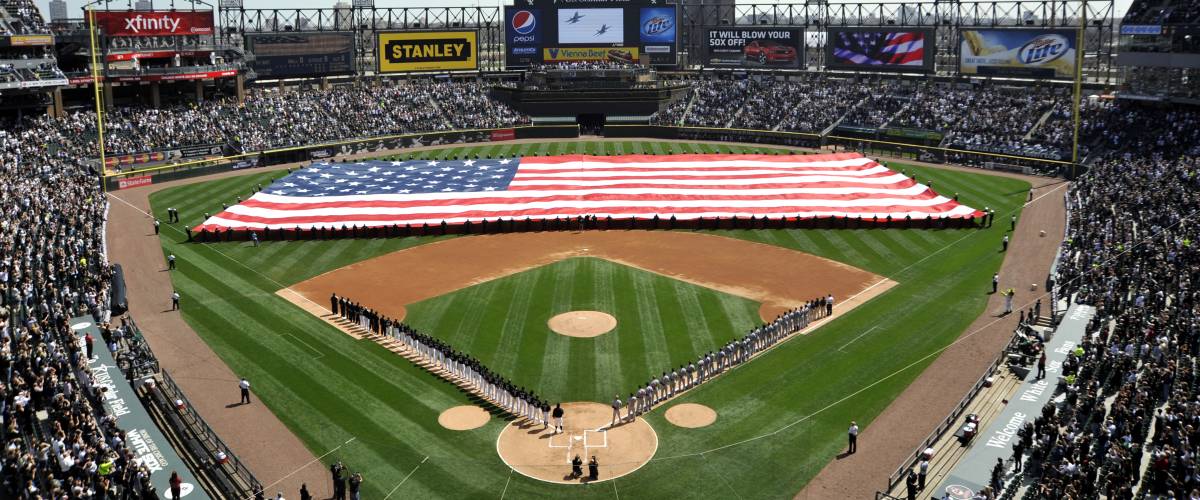 Cost for a family of four: $223.50
Chi-Town's South Siders raised ticket prices 6.2% for this season, which is more than three times the rate of inflation. But don't go crying foul, because at $28.38 the typical ticket price is below the national average of $32.99.
Some say the ballpark isn't pretty, and the same might be said of the prices for beer, soft drinks and parking — all above average.
The White Sox have a promotion that can slice the family-of-four cost like a Chicago pizza. For some games, $49 is all it takes to get four tickets, four hot dogs, four bags of chips and four bottled sodas.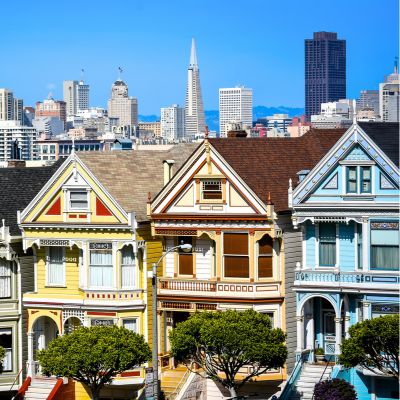 Believe it or not, you don't need millions, or even hundreds of thousands to invest in real estate. Arrived is an online platform where you can invest in shares of rental homes and vacation rentals without the headaches of being a landlord.
Learn More
12. Kauffman Stadium (Kansas City Royals)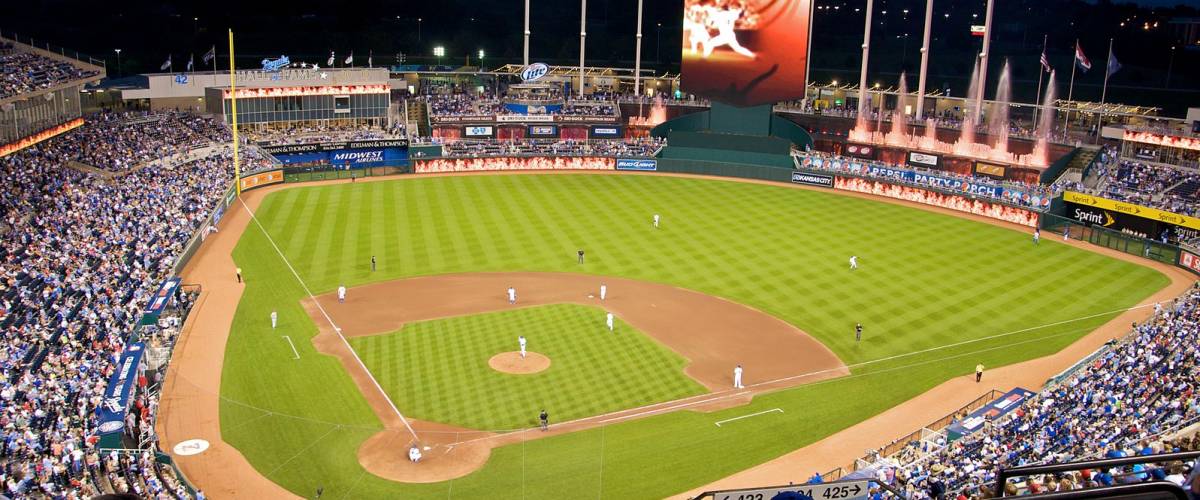 Cost for a family of four: $230.34
Coming off a bad 2018 season (their 58-104 record was the second worst in the American League), the Royals reduced ticket prices 2.2% to an average $32.84.
But premium tickets are on the high side, at an average $134.61. Royals fans who want the royal treatment can opt for the Konica Minolta Diamond Club, offering padded seating, gourmet dining and what are described as "breathtaking views."
Opportunities for savings in Kansas City include "Buck Nights": Friday home games with $1 hot dogs and peanuts.
11. Citi Field (New York Mets)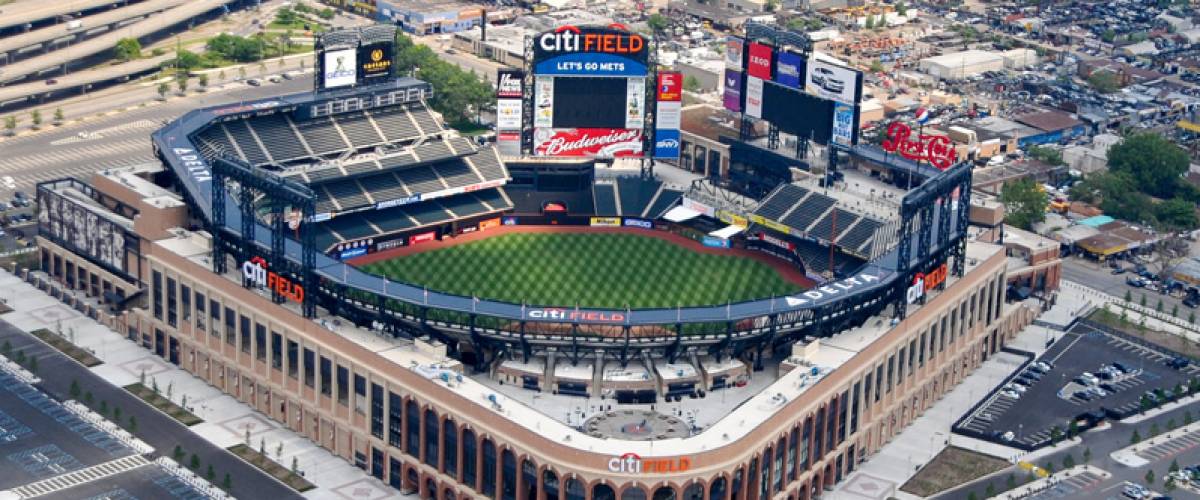 Cost for a family of four: $247.38
The Mets are charging an average $27.60 for tickets this season, which is unchanged from last year and is in the bottom third among MLB teams.
But don't go looking for cheap beer at Citi Field: The lowest-priced brewski is the most expensive in the league, at $11. Parking is steep, too — costing $25. (But heck, why drive when you can take the No. 7 subway train?)
One of the best deals at the ballpark in Queens is a Coca-Cola Value Pack: For $15, you can get a Mets ticket, 21-ounce soft drink and either a hot dog or a box of popcorn.
10. Citizens Bank Park (Philadelphia Phillies)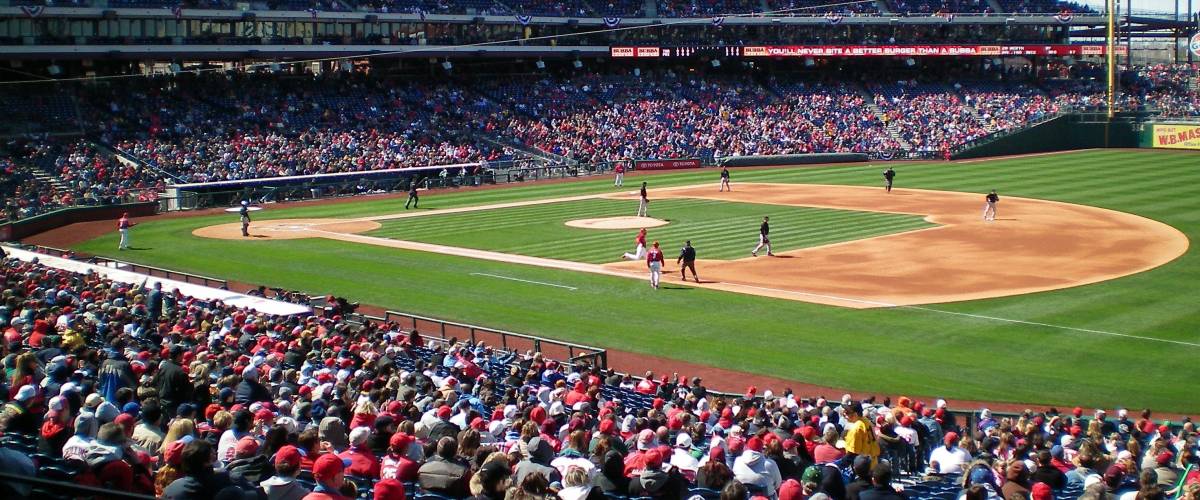 Cost for a family of four: $250.16
The Phillies are another team that managed to give fans a break and keep ticket prices steady for this season, at an average $36.04.
But parking at Citizens Bank Park will set you back $18 (the league average is $14.80), and a red Phillies' baseball cap at the ballpark will cost you $20 ($18.74 is the average).
The team with the green Phillie Phanatic mascot can save you the other kind of green if you get a T-Mobile Phamily Pack. It sounds phabulous: Buy four tickets for $100 and receive $48 credit toward concessions and merchandise.
9. Busch Stadium (St. Louis Cardinals)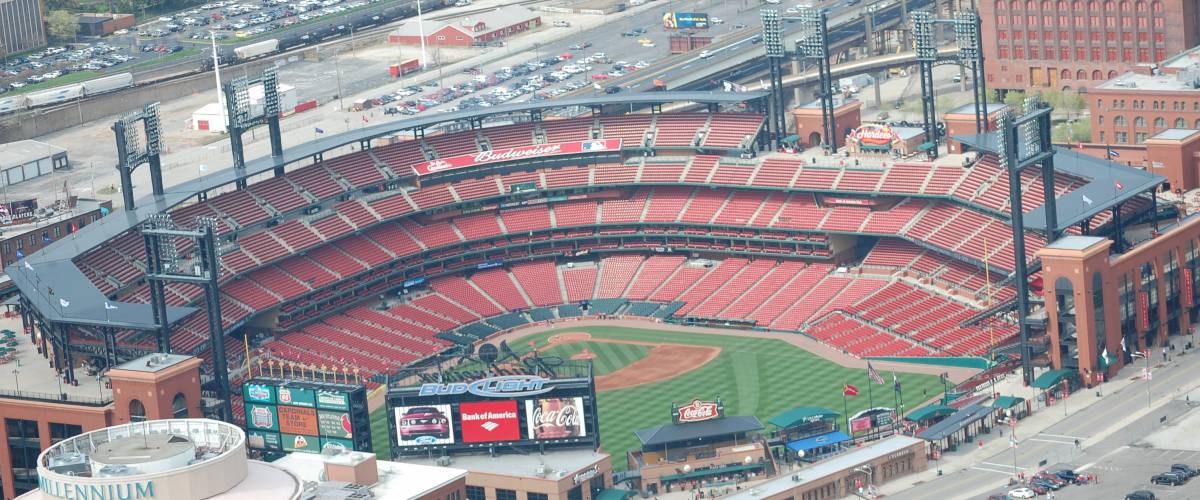 Cost for a family of four: $254.46
Fans aren't paying more to see the Cards this season: Ticket prices are the same as last year, at an average $35.54.
The parking cost is higher than average ($17.30) and soft drink prices start at $6.25, which is more than you'll pay for the cheapest beer ($50). But hey, what would you expect at a stadium named after a beer company (Anheuser-Busch)?
The Cardinals have a sweet game-day deal: In the morning, vouchers are available that let you buy a pair of tickets for $11.20. You don't find out where you're sitting until 15 minutes before the first pitch, and you could wind up in a field box.
8. T-Mobile Park (Seattle Mariners)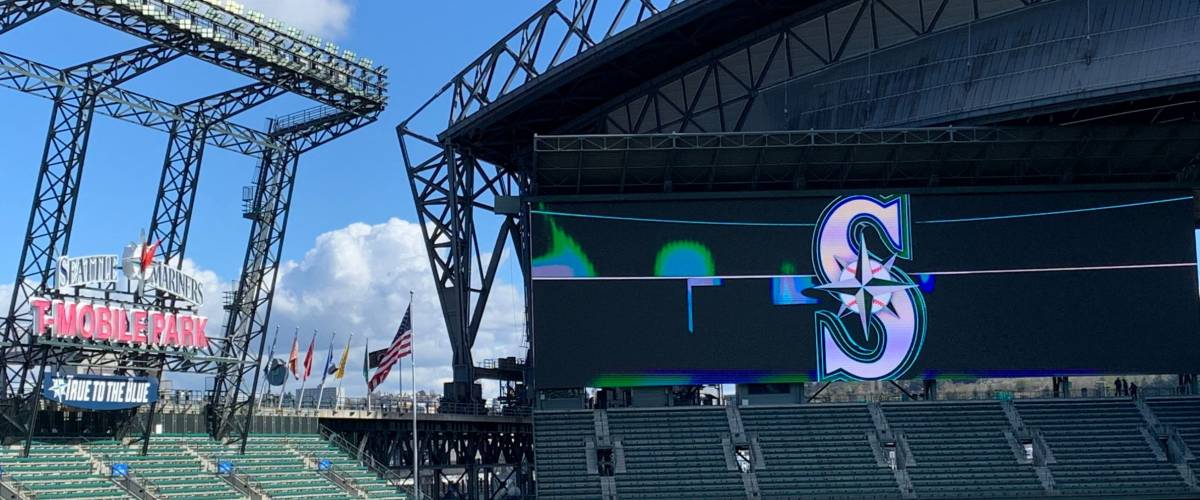 Cost for a family of four: $258.06
In the 2019 season, Mariners fans have had to get used to a new stadium name (after 20 years of "Safeco Field") and slightly higher ticket prices. They're up 1.2%, to an average $37.77.
Hot dogs are on the pricey side compared to other major league parks, at $6.50. But parking is cheap, costing just 10 bucks.
BECU Mariners Value Games offer bleacher or nosebleed seats for only $15, and main level or club seats for just $30.
7. Dodger Stadium (Los Angeles Dodgers)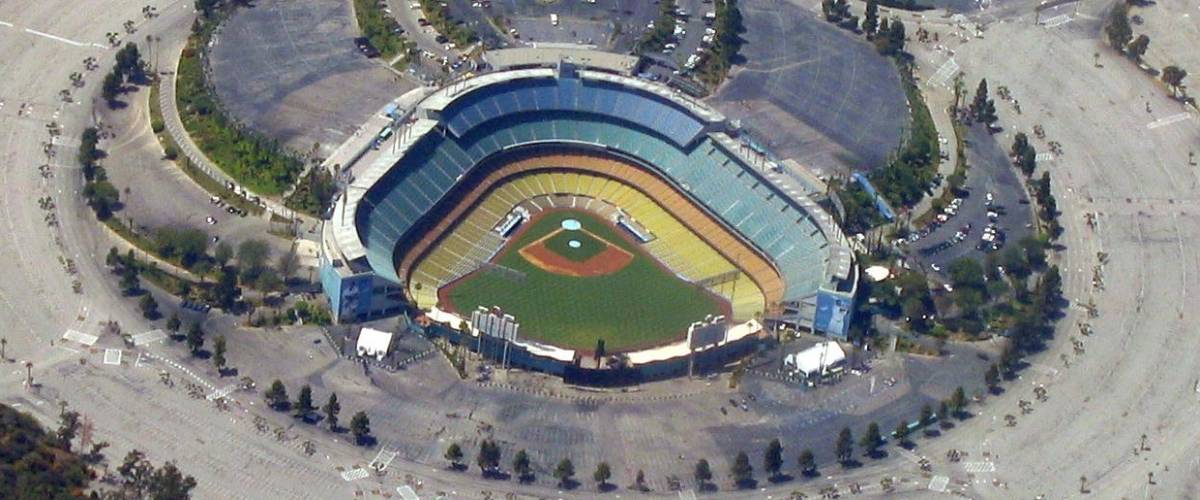 Cost for a family of four: $274.98
The losing team from last year's World Series raised ticket prices 3.6% for this season, to $42.62, on average. But that's not bad compared to other Los Angeles-area attractions. (A single-day ticket to Universal Studios Hollywood costs up to $129.)
Dodger Stadium hot dogs are close to the top of the scale, costing $6.75. But parking is surprisingly cheap: just $5.
The team's website doesn't offer say much about discounts, though you learn about this season's colorful theme games, including Hello Kitty Night. You can leave the park with an exclusive blanket featuring everybody's favorite feline.
6. Oracle Park (San Francisco Giants)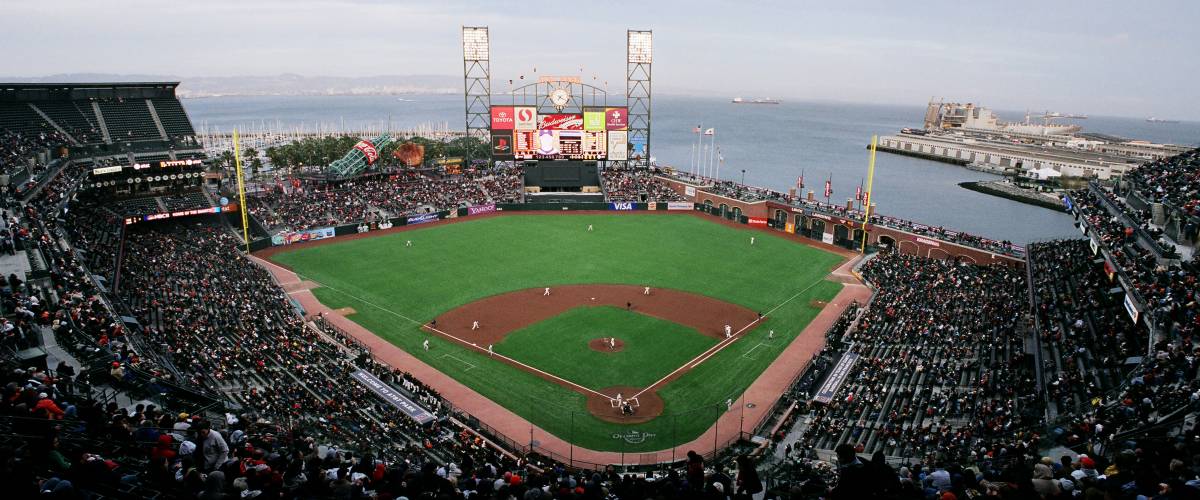 Cost for a family of four: $278.20
This season's average ticket price at the picturesque park on San Francisco Bay is $38.32 — little changed from last year.
And, the typical premium seat goes for about $111, which is below the league average. That almost seems shocking, given that the high-rolling Silicon Valley crowd is so close by. But beer is expensive here ($8.25) and parking, too ($20.42).
Deals include Giants Value Games, with tickets starting at just $10 if you use your Visa credit card; and T-Mobile Family Fridays, when you can get seats for $20 that come with $10 in credit to spend on food, drinks or souvenirs.
5. Yankee Stadium (New York Yankees)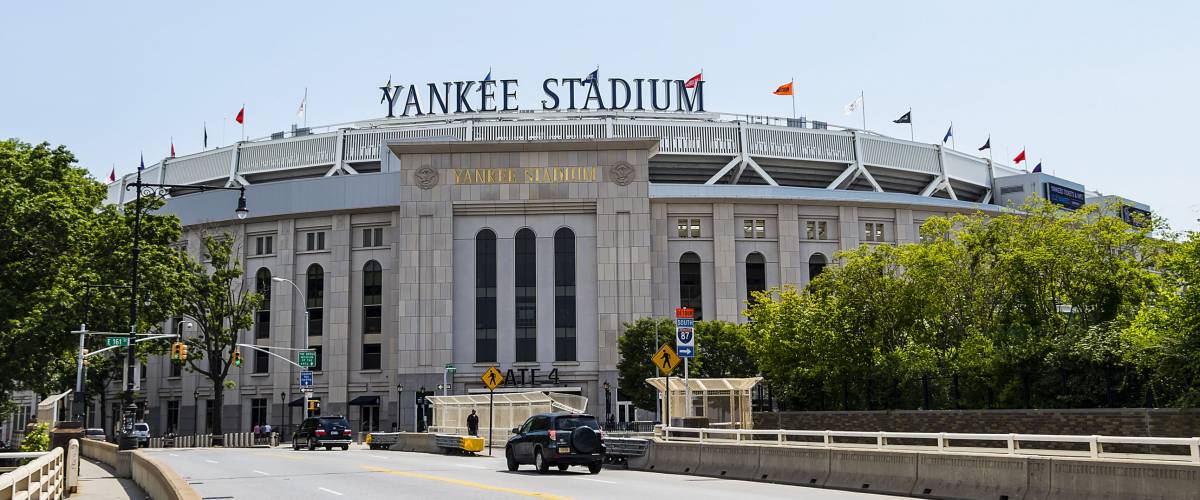 Cost for a family of four: $293.96
Don't let the Yankees' pinstripes fool you: You don't need a Wall Street income to see the Bronx Bombers in action.
Team Marketing Report says the Yankees have managed to hold down ticket prices for the last three seasons. The average for a non-premium ticket is $47.62, but if you want to go premium you'll pay close to $350, on average — the highest in the majors.
There are plenty of ways to get cheap seats at Yankee Stadium, including the $10 grandstand tickets available for every game, and $5 tickets for some games when you pay with a MasterCard.
4. Nationals Park (Washington Nationals)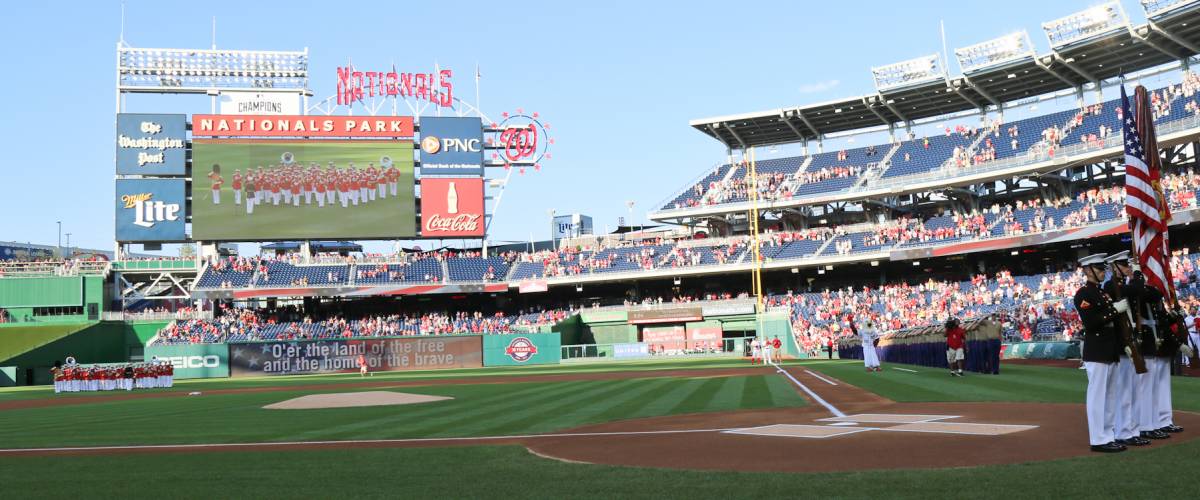 Cost for a family of four: $296.48
It may be home to the nation's highest court (the U.S. Supreme Court), but Washington does not have the highest baseball ticket prices. The average for a Nats game is $44.12, up 5% from last season.
But hot dogs cost more than at any other park: a steep-as-Capitol-Hill $7. Beers are on the high side, at $9, but the ballpark baseball caps are among the least expensive in the league, priced at $15.
The inflation fighters at the Federal Reserve might approve of the Nationals' Harris Teeter Family Fun Pack discount. For as little as $20, you get a ticket, hot dog, bag of chips and a soft drink or bottle of water.
3. Minute Maid Park (Houston Astros)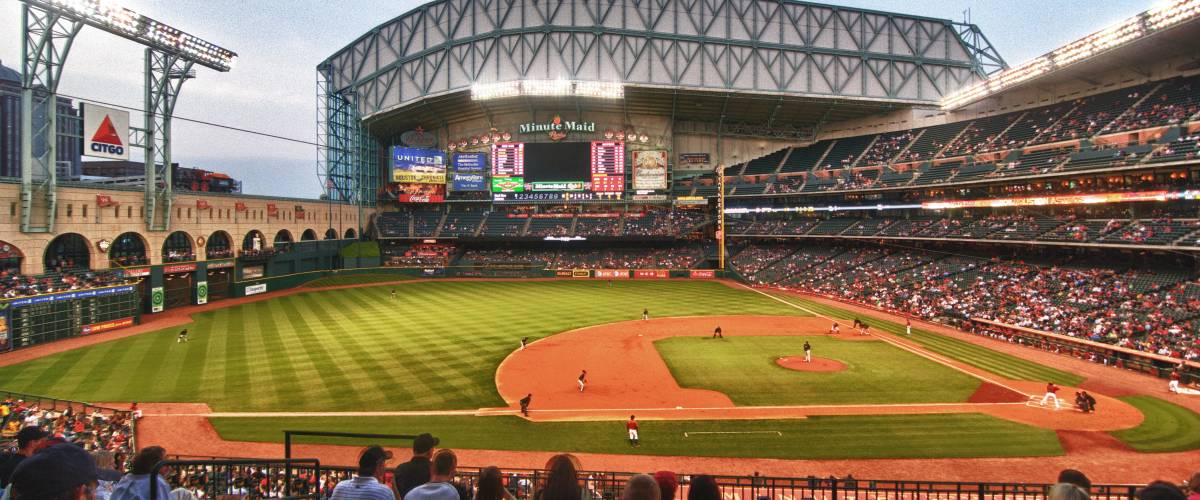 Cost for a family of four: $313.38
The winners of the 2018 AL West division crown also hold the title for the largest hike in ticket prices for 2019. Team Marketing Report says the Astros are charging an astronomical 23.9% more in the current season, or an average $49.85 per ticket.
Another way you get squeezed at the "Juice Box" is if you buy a baseball cap. They're $21.99.
But don't worry, bargain lovers. For you, the Astros offer Dollar Dog Nights and Coca-Cola Ballpark Bundles, which include a ticket, hot dog, soft drink and popcorn for only $20.
2. Fenway Park (Boston Red Sox)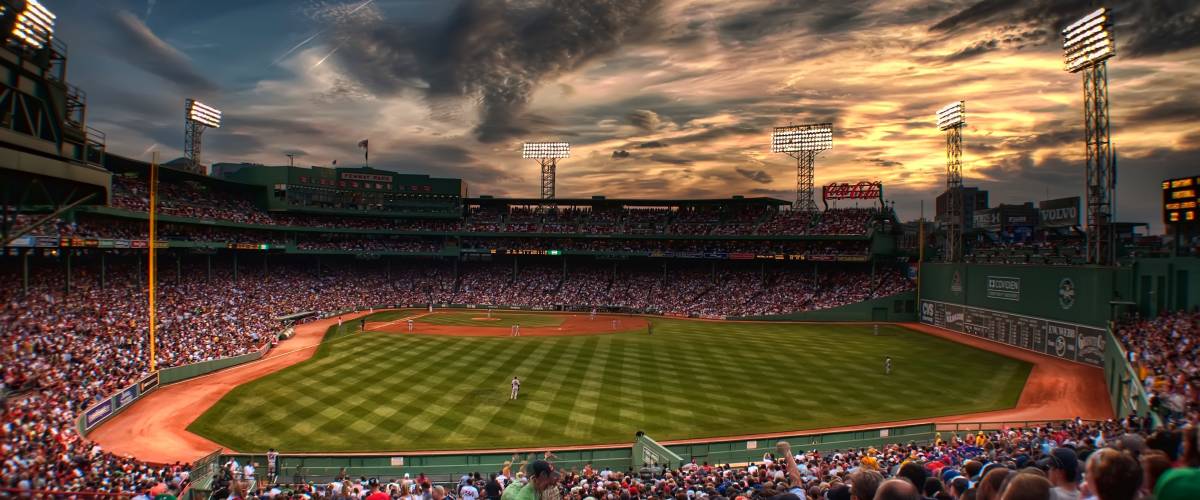 Cost for a family of four: $354.54
Want to see the 2018 World Series champs in action? Be prepared to cough up 4.1% more at the Fenway Park ticket window, where the average this season is up to $59.32 — the second-highest in baseball.
Beers at the stadium in Bean Town are a pricey $8.50, but parking is relatively inexpensive. It costs just $14.28 to pahk the cah at Fenway.
Special offers include #Student9s: The tons of college students in town can sign up for alerts about games where they pay just $9.
1. Wrigley Field (Chicago Cubs)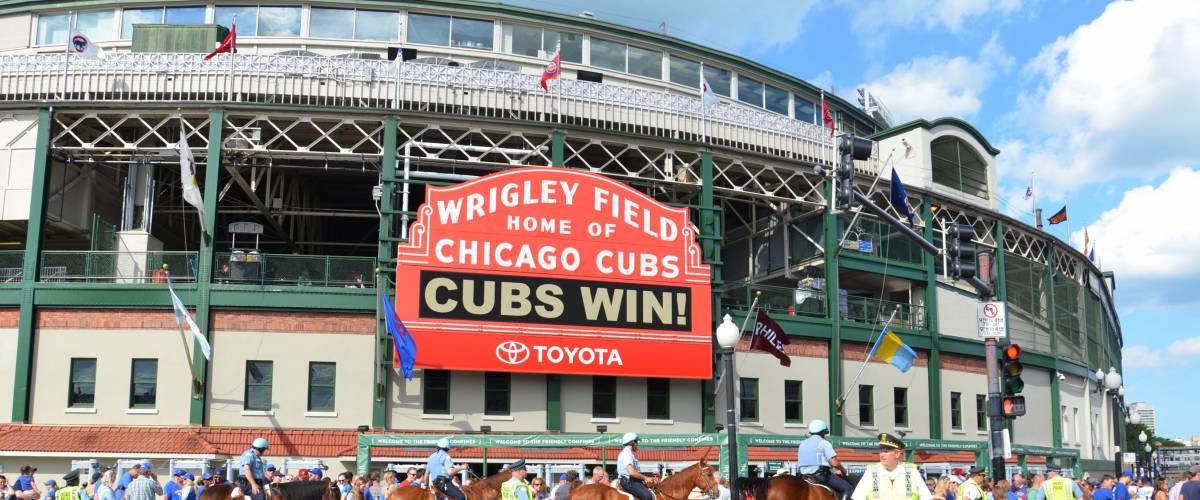 Cost for a family of four: $370.12
Any Cubs fan will tell you there's something magical about going to a game at Wrigley Field — and, that magic comes at the league's highest prices.
Ticket costs were raised 1.6% for this season to an average $59.49, more than you'd pay any other ballpark. But keep in mind that the Cubs are so popular that some people pay over $100 to watch from neighboring rooftops.
Beer (at $9.50) and parking ($26.16) also are expensive at Wrigley. The Cubs' best deal might be their "10/Sixty Tickets." Before each game, 60 lower bowl seats are sold to lucky fans for just $10.
Sponsored
Kiss Your Credit Card Debt Goodbye
Millions of Americans are struggling to crawl out of debt in the face of record-high interest rates. A personal loan offers lower interest rates and fixed payments, making it a smart choice to consolidate high-interest credit card debt. It helps save money, simplifies payments, and accelerates debt payoff. Credible is a free online service that shows you the best lending options to pay off your credit card debt fast — and save a ton in interest.