He shares his financial story in a "money diary" for the automated investment service Wealthsimple. Girl, we've pulled out 10 things you'll want to know about Jonathan Van Ness, including what it would cost to have him do your hair.
1. He's had a lifelong love affair with hair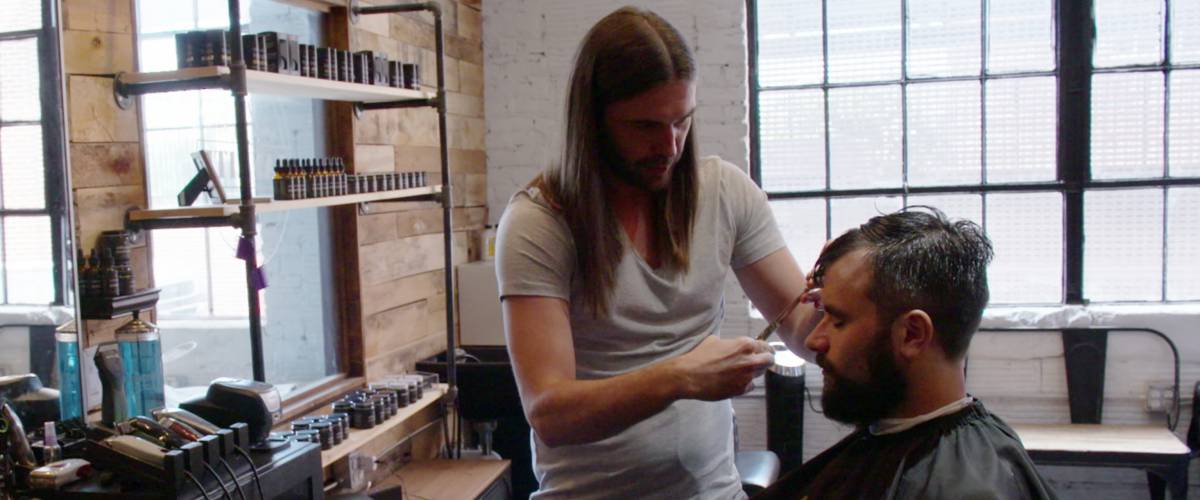 Jonathan Van Ness says he has always wanted to do hair.
"When I was literally, like, a toddler, I talked about it, I was curious about it, I wanted to play with other people's hair all the time," he tells Wealthsimple. He colored his own hair for the first time when he was 14.
"I spent months siphoning quarters off of my stepdad's bedside table until I had the $18 it cost to buy a box of that beautiful Garnier Feria bright red boxed hair color," he says.
But didn't take a direct route to hair school.
2. He's a college dropout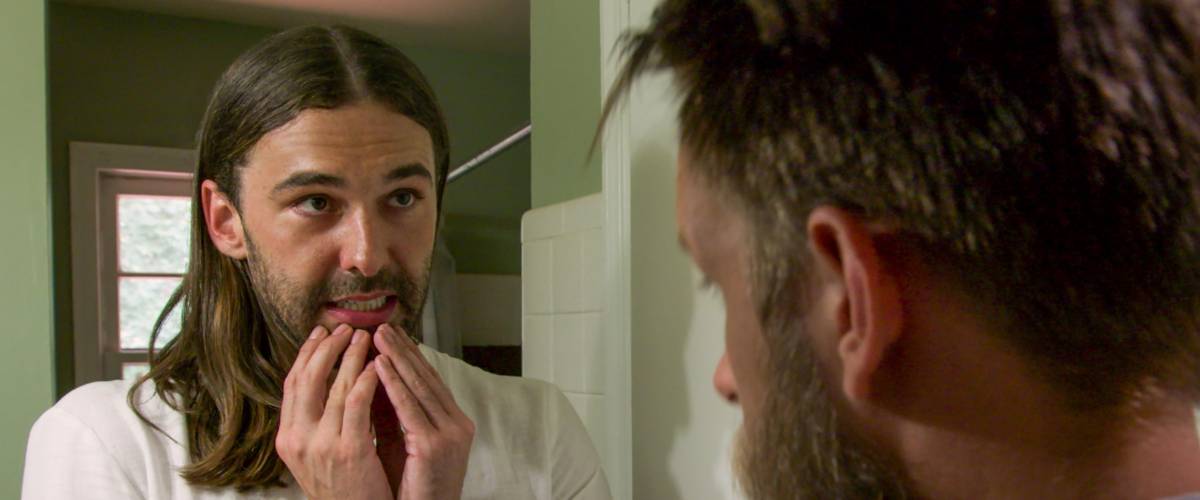 Instead, he enrolled in college first, at the University of Arizona. He tried studying political science, but was put on academic probation after one semester when he got a 1.7 GPA.
"You see, The Golden Girls and The Nanny were on from 7 in the morning 'till 1 in the afternoon on Lifetime and that's when all my classes were and that just didn't work for me," he explains.
He decided to drop out just before the start of the second semester. Though he missed the deadline for tuition reimbursement, his mother got the money back.
"When she showed up on campus I was like, 'I can't do this, Mom. Who am I fooling? I'm not a college student, I'm a hairdresser.'"
3. He got mixed money messages growing up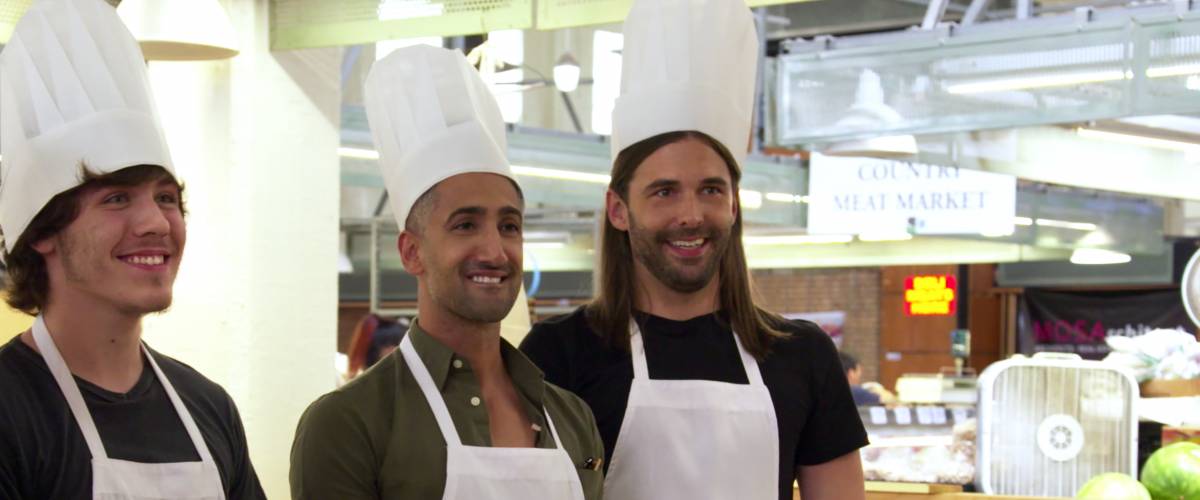 Van Ness says while his family was never "strapped for cash," his parents divorced when he was 5 — and apparently money was a reason.
"When it came to budgeting, my dad was tighter than the bark on a tree. My mom, on the other hand, was a big fan of lighting money on fire and throwing it out the window, which I am, too," he says.
Later, his mother and stepfather tried to instill some financial discipline. "They would never charge us for food or make us pay rent, but anything outside of the essentials we had to earn" doing chores, Van Ness says.
Wise investing is no chore. As a MoneyWise reader, get $10,000 managed for free for one year when you sign up for your first Wealthsimple account. Sign up now to take advantage of this special offer.
4. He survived on sugary snacks for a time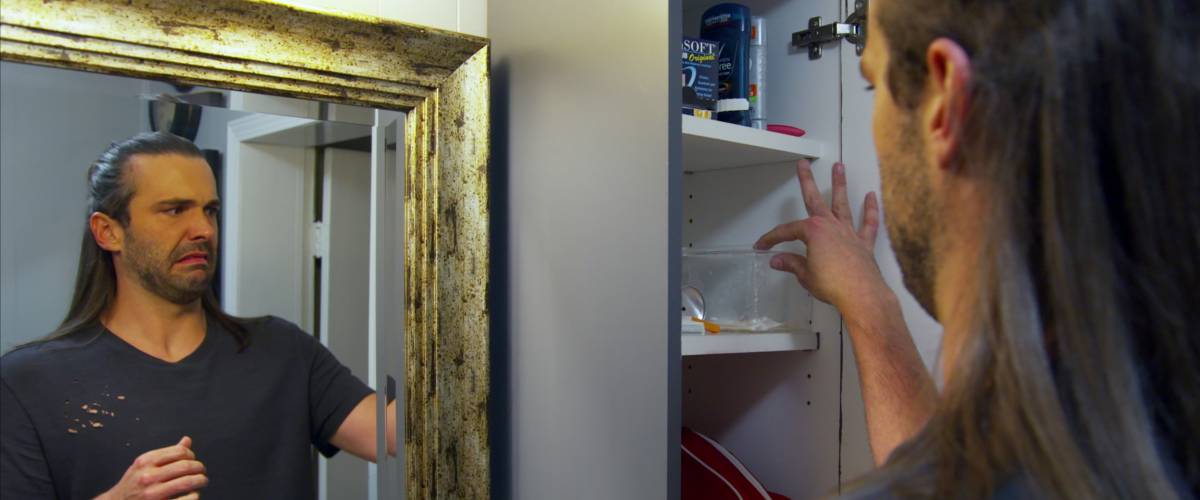 While he was a stylist-in-training at the Aveda Institute in Minneapolis, Van Ness was earning tips, but he says they "weren't great" — only about $5 to $25 a day.
Still, he and a classmate decided against getting outside jobs.
"So we would just eat Hostess Susie Q's and those Little Debbie Zebra Cakes and the off-brand wafer bar things that were like 25 cents," he says in his Wealthsimple money diary.
As he was reminded, we are in control of our own finances and need to do what it takes to survive.
5. A tough client taught him a valuable lesson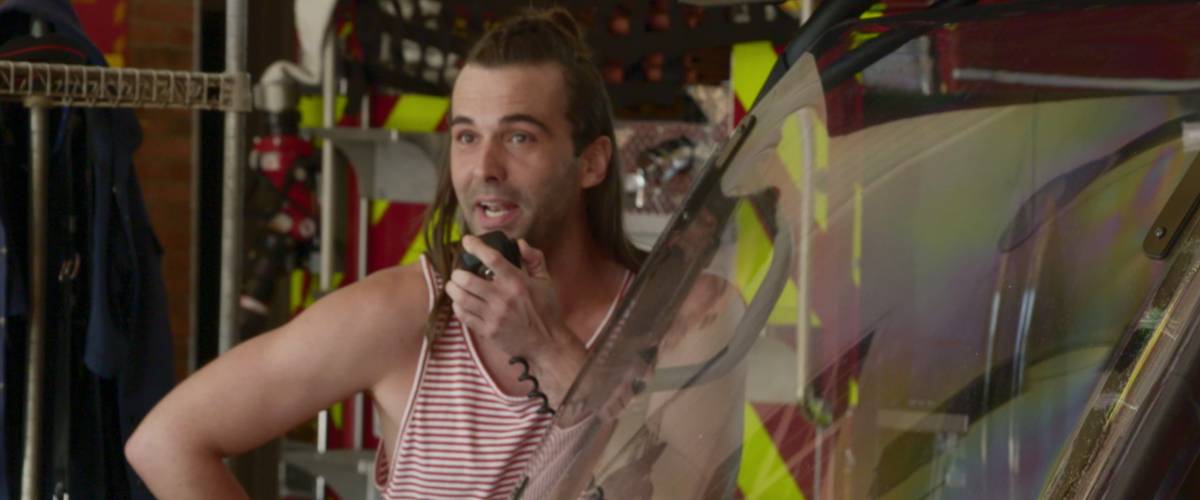 One day while he was at the school, an older woman came in who appeared to be homeless. None of the students wanted to work on her.
"Basically, when the teacher saw her come in and was deciding which student to give her ticket to, he was like, 'Who do I hate?'" Van Ness says. "Like, he literally said that out loud."
The future Queer Eye guy got the assignment. It turned out the woman was a retired hairdresser who'd fallen on hard times.
"She taught me a lot. And when we were done she tipped me $30, which was more than the service itself," says Van Ness. "It was such a life lesson. Be open to experiences."
6. He learned that a big break is when hard work starts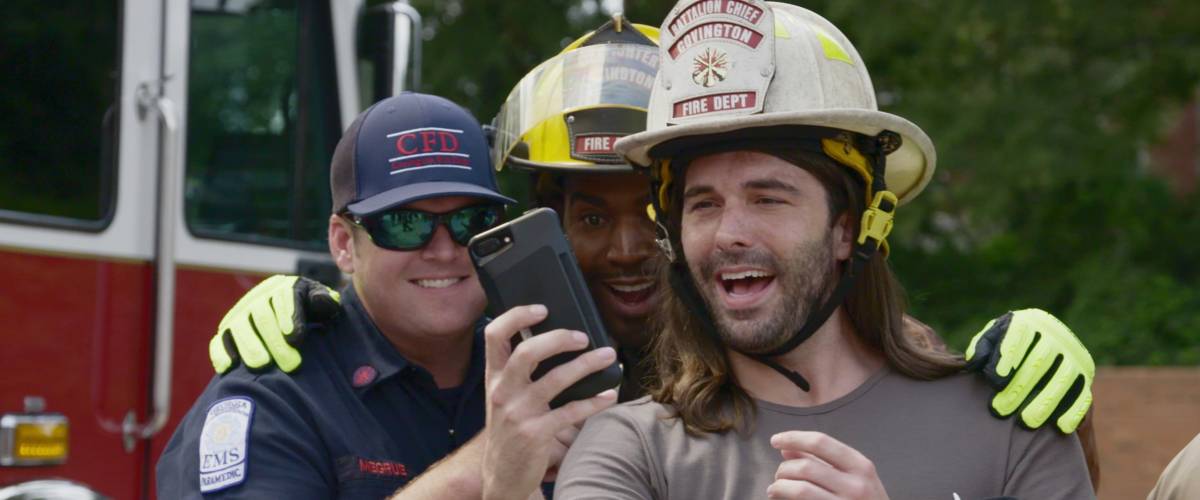 When Van Ness landed a job in the salon of a celebrity stylist in Los Angeles, he faced a harsh reality.
The opportunity wasn't as glamorous as it may have sounded.
The salon "paid their assistant hairdressers something obscene like $8 an hour and scheduled us for 15 hour days with totally fake lunch breaks. That salon just rode you really hard," Van Ness says.
To go out on his own, he had to hustle and hustle. "You have to speak your craft. Talk about your craft everywhere," he says. "Grab people from the grocery store! Grab them from the mall! From anywhere!"
7. He wasn't paid for the 1st season of Gay of Thrones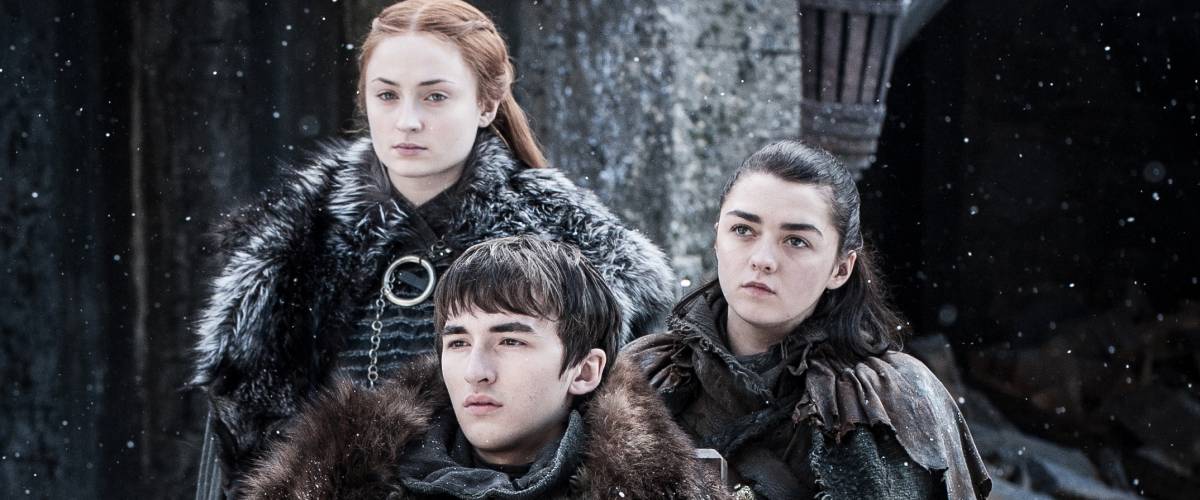 Van Ness says his Gay of Thrones viral video gig came about when he had a friend in the chair who was a director for Funny or Die.
"I was doing her hair and I did, like, an accidental high-energy recap of Game of Thrones," he says in his Wealthsimple post. "We were having a gay old time and she was like, 'We need to make this into a thing.'"
He did the first season for fun — but then the videos took off, and he started getting paid. And, he caught the attention of Game of Thrones.
"They loved it," he says. So much, in fact, that he was asked to do the hair of GoT cast members for Comic-Con.
8. When he sees an opening, he knows how to pounce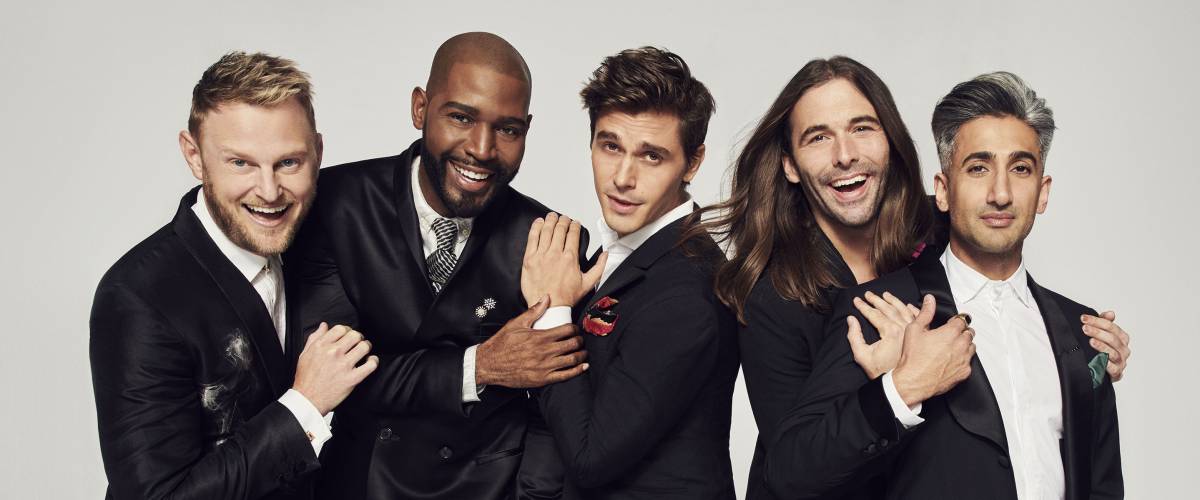 Landing the job on Queer Eye was a long shot. "I think they had like a thousand reels — a thousand gays for five spots aren't great odds," Van Ness says. "It was difficult."
But he was undeterred. "I was like, 'Ah, pick me!' I was starting to make a name for myself and just felt like, why not?"
Now, he and his cast mates have bonded — and have made sure they're all paid the same.
"I'm really into that part of our story. We're homies. We'd all feel so resentful if one of us was getting more or less than the others," he says. "It would create a very, like, not cool work environment."
9. He's doing the adulting thing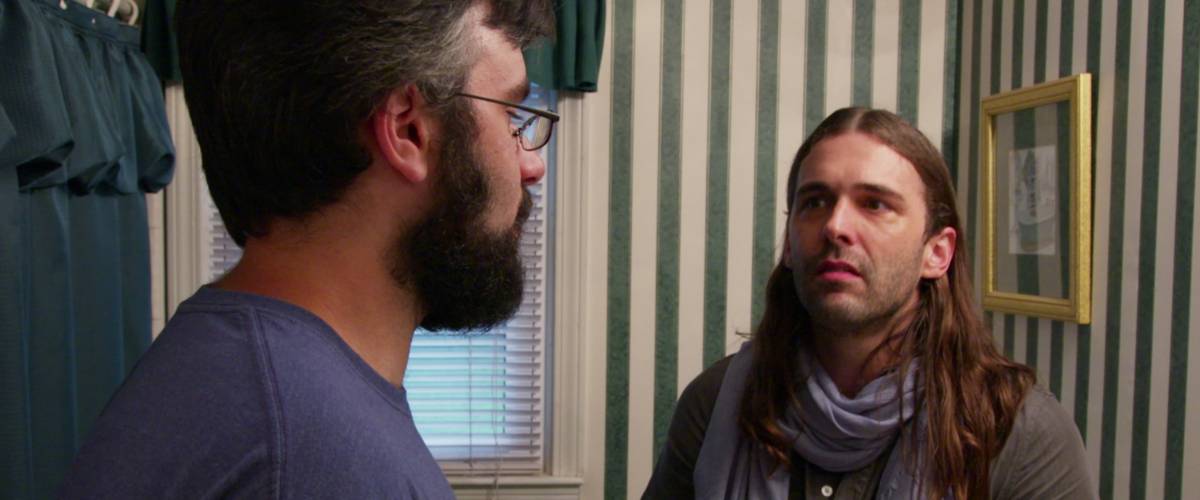 Jonathan Van Ness is adulting now, trying to make smart financial decisions like saving for the down payment on a house. But he still loves to shop.
"For now, I've treated myself to a pair of gorgeous Jimmy Choo boots and this really fierce, really bold, silly, bright yellow Opening Ceremony jacket that I love," he says in his money diary.
Van Ness marvels at how his life has changed.
"It's weird, because the more successful you are, the more expenses you have," he says. "Like I have a publicist now. That costs money."
10. His haircuts are pricey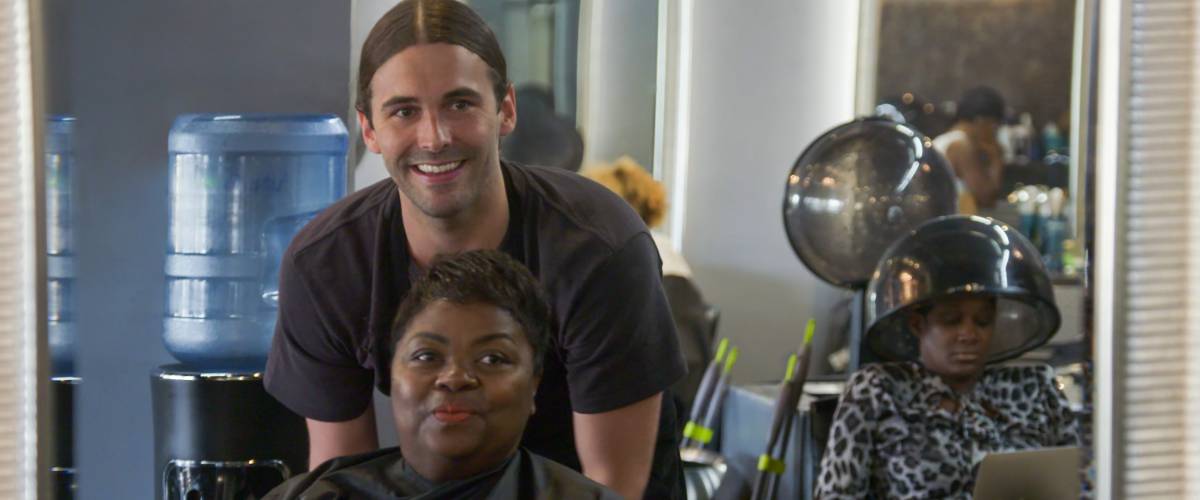 Van Ness has come a long way from his hair-school days of getting by on $100 a week in tips. He has become a celebrity stylist, like the one whose salon offered him his grueling big break.
Want Jonathan Van Ness to do your hair? You may not be able to afford him.
"I currently charge $250 for a cut," he tells Wealthsimple. "The longer I do hair and the better I get at doing hair the more I can charge. But I do think that the more sought after I become, the supply and demand thing will have to apply."
He used to give free haircuts to friends, but not anymore. "Now my mom is the only person I don't charge," he says.