What is earnings season?
Earnings season is a time of the year when most publicly traded companies release their quarterly financial results. This is usually in the month following the end of each calendar quarter. (Quarters end the last day of March, June, September, and December.) These earnings releases contain key performance and financial metrics. Active investors eagerly await results so they can plan their next move.
Many companies hold a public call with investors and investment analysts to present earnings to the public. This is called a "conference call." This typically coincides with a public release of financial results contained in a report called a 10-Q. This quarterly report is filed with the Securities and Exchange Commission (SEC).
In addition to financial results, many companies offer updated financial guidance and forecasts during earnings-release conference calls and within quarterly earnings statements. Investors can usually find 10-Q reports for any company on the investor relations section of the company website. You can also find these in the EDGAR database from the SEC.
Earnings season typically coincides with the end of accounting periods. Company accounting and finance teams rush to gather detailed results for investors and to stay in compliance with regulations. If the company is owned by a parent company, that company will issue a consolidated report.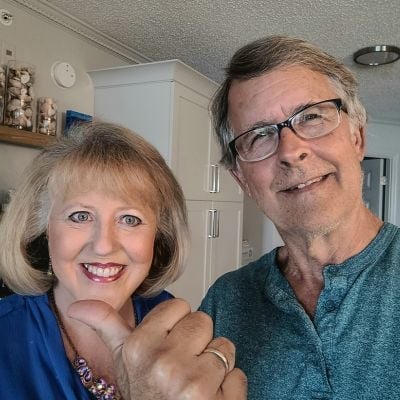 When is earnings season?
Earnings season starts about two weeks after the end of the calendar quarter. That means earnings releases begin around the middle of January, April, July, and October. Savvy investors often refer to each quarter in shorthand. For example, first-quarter earnings are typically called "Q1 earnings."
Metals producer Alcoa (symbol AA) is traditionally the first company to release earnings each quarter. From there, a torrent of releases takes place over about six weeks—thousands of companies that are publicly traded share their earnings results during this time.
The Q1 (April), Q2 (July), and Q3 (October) releases are each important. But the Q4 (January) earnings season may be the most important. It includes full-year results. Not all companies use a January-to-December corporate calendar year, but many do. They often release fancy annual reports to shareholders with their annual earnings release.
Dates for corporate earnings announcements are available on Bloomberg and other investment news sources.
Many brokerage apps and websites give you a list of earnings announcements for stocks you own and stocks on your watchlists. If you use one of our favorite investment apps, you may get a mobile notification when stocks you own or follow are planning to release an earnings statement. Ally Invest is our preferred service for these kinds of investment tracking services.
What earnings season means for investors
Earnings season is an important time of the year for active investors. Long-term investors don't need to worry about the ebbs and flows of quarterly price movements. But active investors look at corporate earnings season as a time to jump in and make moves in the market.
If a company beats forecasts and has blowout results, its stock will likely go up in value. If a company misses expectations or has finances that start a downward trend, its stock will probably go down in price.
New financial and performance results give investors the ability to update financial models and target stock prices. For investors focused on fundamentals, new numbers during earnings season influence which companies will be in their portfolio track and the industry peers they use for comparison.
Traders focused on technical indicators often see major moves and trendline changes around the earnings season. Volatility caused by buying and selling activity after earnings announcements can lead to lucrative but risky opportunities in the markets.
Any investor who invests in single stocks should try to follow the earnings of companies they hold. A change in circumstances could lead to a decision to sell. Or it could lead to a decision to buy more. But if you don't pay attention, you could miss big news that could be costly to your bottom line.
If you're a new investor or looking to start investing, earnings season can give you insight into specific stocks. You can also gain insight on trends in different industries. For example, a number of banks might show declining profits due to a fall in interest rates. Or healthcare stocks could project increased revenue due to changes in FDA regulations.
Stop overpaying for home insurance
Home insurance is an essential expense – one that can often be pricey. You can lower your monthly recurring expenses by finding a more economical alternative for home insurance.
SmartFinancial can help you do just that. SmartFinancial's online marketplace of vetted home insurance providers allows you to quickly shop around for rates from the country's top insurance companies, and ensure you're paying the lowest price possible for your home insurance.
Explore better rates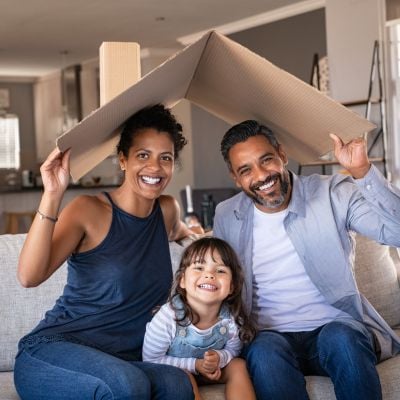 What to look for in a corporate earnings report
Earnings reports contain a dizzying array of numbers and charts explaining how company financial results came together. Here are some key areas to look at when evaluating an earnings report:
1. Income statement
The income statement summarizes what a company earned and spent during a specific period of time. Look at trends in earnings going up or down as a barometer of the company's forward-looking income.
Revenue: Revenue is how much money the company earned from sales during the statement period.Net income: Net income, also known as "the bottom line," is at the bottom of an income statement. It tells how much money a company earned after expenses.
One interesting insight you can get from the income statement is a company's cost of sales. The cost of goods sold compared to revenue can give you an idea of how much money the company keeps from each sale.
2. Balance sheet
The balance sheet gives a snapshot of the financial health of a company at a specific point in time. This gives you an idea of what a company owns, owes, and is owed, and how well it is positioned to pay the bills.
Total assets: Total assets make up everything a company owns. That includes cash, accounts receivable, property, inventories, and other assets.Total liabilities: Total liabilities are everything a company owes. That includes loans, bonds, accounts payable, and other debts.Short-term assets and liabilities: Companies generally break out short-term assets and liabilities. These assets include outstanding payments due from customers. And short-term liabilities are outstanding payments and debts with a due date of one year or less. If a company has fewer short-term assets than short-term liabilities, it could have trouble staying ahead of its debt in the near future.Shareholder equity: Assets minus liabilities equals shareholder equity. If a company has more total assets than total liabilities, the company is probably in good financial shape. If it owes more than it owns, it could struggle to keep the doors open at some point in the future.
One useful insight here comes from doing a little math. The quick-ratio acid test, for example, tells you how well a company can cover its debt and short-term bills.
3. Statement of cash flows
The statement of cash flows explains how much money came in the door and how much went out over a period of time. This statement is arguably less important than the other two main financial statements. But it's still worth a look to see where a company's money is coming from and being spent over time.
Notes in the financial statement
Financial reports typically have pages and pages of notes. While these notes may be boring to read, they can contain important information about a company's income, expenses, debts, key risks (including lawsuits and market risks), and other details about the business. If you're accessing the 10-Q online, you can search the document using Ctrl–F or CMD–F, depending on your operating system. Search for keywords like "risk," "pending lawsuit," and "inadequate liquidity." This is an easy way to find out quickly if any upcoming risks could impact the company.
How to get ready for earnings season
No matter the time of year, the earnings season is always just around the corner. Just as the last quarter's announcements wind down, the next set of earnings releases is getting ready to begin.
A diversified, resilient portfolio shouldn't be impacted too much by any one company's earnings. However, earnings can make or cost investors money, depending on how they pan out.
Short-term volatility of quarterly earnings shouldn't shake long-term investors. But earnings can be a sign of more considerable change. Even a value investor like Warren Buffett sells long-term investments from time to time.
However you invest, keeping your eyes open for earnings season is a good idea. It can undoubtedly influence your portfolio and long-term financial results, and Savvy investors should always stay up to date – that means following earnings season four times every year. Beginner and experienced investors alike are wise to follow suit.
Sponsored
Follow These Steps if you Want to Retire Early
Secure your financial future with a tailored plan to maximize investments, navigate taxes, and retire comfortably.
Zoe Financial is an online platform that can match you with a network of vetted fiduciary advisors who are evaluated based on their credentials, education, experience, and pricing. The best part? - there is no fee to find an advisor.