Ecommerce stocks
Alibaba isn't the only player in the growing Chinese ecommerce space.
If you'd like to invest in the booming market, here are three under-the-radar stocks to help diversify your bet. One of them could be worth buying with your spare change.
Pinduoduo (PDD) Pinduoduo is a young Chinese ecommerce company founded in September 2015.
Yet in just a few short years, Pinduoduo has grown to become a major online destination for Chinese shoppers.
In the 12 months ended June 30, 2021, the company had a whopping 849.9 million active buyers. That's up 24% from the 12-month period ended June 30, 2020.
More importantly, that growth is being reflected in the financials. In Q2 of 2021, revenue totaled $3.6 billion, up 89% year-over-year. It also turned a quarterly profit of $638.9 million.
Despite posting solid numbers, Pinduoduo shares have tumbled more than 40% since the beginning of this year. Given the momentum in its business, this could be a prime opportunity to buy the dip with your digital nickels and dimes.
Vipshop Holdings (VIPS) Vipshop is an online discount retailer for brands in China. The company is known for offering popular branded products to consumers at significant discounts from retail prices.
In Q2, the number of its active customers reached 51.1 million.
Vipshop is smaller than Pinduoduo — and much smaller than Alibaba — in terms of customer base and market cap. But it is expanding rapidly.
Gross merchandise volume (GMV) — a critical measure of an e-commerce platform's performance — rose 25% year-over-year to roughly $7.5 billion in Q2.
Of course, with most Chinese e-commerce stocks continuing to be weighed down by regulatory uncertainty, investing in the space isn't easy.
The good news? If you're on the fence about jumping in, some investmetn apps will give you a free share of Vipshop or Pinduoduo just for signing up.
Baozun (BZUN) Baozun is one of the pioneers in the brand ecommerce service industry in China.
It offers a wide range of services covering all aspects of the e-commerce value chain, including IT solutions, store operations, digital marketing, customer service, warehousing and fulfillment.
From 2016 to 2020, Baozun's GMV increased at a compound annual growth rate of 49%.
In Q2 of 2021, GMV rose 23.3% year-over-year while net revenue increased 7.1%.
Most recently, Baozun announced that its logistics subsidiary would be getting a $218 million strategic investment from Cainiao Network — Alibaba's logistics affiliate.
Because Chinese e-commerce stocks aren't market darlings these days, Baozun shares currently trade at just 0.9 times sales.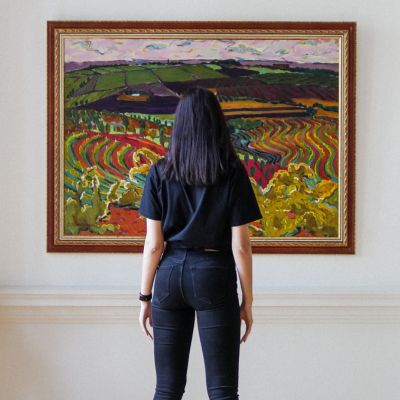 Contemporary art has outperformed the S&P 500 by 131% for the past 26 years. Join the exclusive platform to invest in million-dollar works by artists like Banksy, Basquiat, and more. Get started today and diversify your portfolio with art.
Learn More
Alternative ways the super-rich invest (and you can, too)
Not every investor is comfortable with buying the dip.
And many times, trying to catch a falling knife can be hazardous to your wealth.
Fine art
If you want to invest in something that has little correlation with the ups and downs of the stock market, you might want to consider an overlooked asset — fine art.
Investing in fine art by the likes of Banksy and Andy Warhol used to be an option only for the ultra-rich like Munger.
Using an investing platform like Masterworks, you can invest in iconic artworks just like Jeff Bezos and Peggy Guggenheim.
On average, contemporary artworks appreciate in value by 14% per year, easily topping the average returns of 9.5% you'd see with the S&P 500.
Farmland
Farmland is a uniquely stable asset class and is a highly effective inflation hedge. So it's not a huge surprise why so many billionaires have invested in the space in recent years.
If you are looking for options outside the stock market, there are investing services that allow you to invest in farmland.
Sponsored
Meet Your Retirement Goals Effortlessly
The road to retirement may seem long, but with WiserAdvisor, you can find a trusted partner to guide you every step of the way
Wiseradvisor matches you with vetted financial advisors that offer personalized advice to help you to make the right choices, invest wisely, and secure the retirement you've always dreamed of. Start planning early, and get your retirement mapped out today.