Fueled up on more Chevron
Buffett increased his investment in integrated energy giant Chevron by 33%, adding more than 9.5 million shares during the quarter. Berkshire's total stake in the company is now valued at roughly $4.5 billion.
Recently, Chevron shares blasted off to hit a new all-time high, just shy of $140. But despite the recent run, the shares continue to be modestly valued at just 17 times trailing earnings. With a 4.2% dividend yield and secular trends in its favor, it's not a big mystery as to why Buffett added to his stake.
Oil prices have been rocketing higher of late, and Buffett was one of many to get in well before prices had a chance to take off. With oil prices eclipsing $100 per barrel, Chevron certainly has the wind at its back.
Chevron's latest quarter revealed a lot to be excited about. Most notably, Chevron's capital expenditures have been on the retreat, while higher oil prices propelled the firm into profitability.
Though oil prices are volatile and difficult to predict, Chevron seems to have the financial muscle to absorb the shock of any near-term pullback in the price of oil.
Big energy has momentum and value by its side. Buffett followers should take notice of the man's one-third top-up.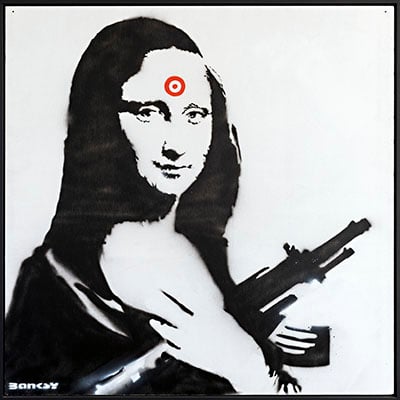 Join Masterworks to invest in works by Banksy, Picasso, Kaws, and more. Use our special link to skip the waitlist and join an exclusive community of art investors.
Skip waitlist
Buffett bought Activision Blizzard before Microsoft did
Another intriguing move by Buffett was his stake in Activision Blizzard — valued at around $975 million as of the end of 2021 — before Microsoft announced its plans to buy it for $69 billion.
Indeed, the timing of Buffett's investment raised some eyebrows in the financial media. Berkshire had to clear the air, dismissing any possession of insider information held prior to the transaction.
Buffett is famous for his value investing approach. Activision was a beaten-down video-game giant that was dragged lower over reputational concerns — all issues that were likely to be sorted out with time. As a long-term investor, Buffett is more than willing to take a chance on high-quality businesses that are being beaten down by near-term noise.
For now, regulators will have many looks at the potential deal.
Should the deal go through, Activision shareholders can expect $95 per share — another 17% increase from current levels. Activision's management structure can also be expected to see further change once it shifts over the hands of Microsoft.
Buffett sold Visa and Mastercard; bought shares of Brazilian fintech
Buffett further reduced his stakes in Visa and Mastercard in the fourth quarter by 13% and 7%, respectively.
The valuation on the pair of stocks had become stretched through most of 2021.
Even after recent turbulence, shares of Visa trade at over 35 times trailing earnings. Mastercard trades at over 40 times earnings. That's particularly lofty, especially given the intensifying competition from many up-and-coming disruptors in the payments space.
Perhaps it's no surprise that Berkshire took a $1 billion stake in tech-savvy Brazillian neobank Nu Holdings during the quarter, as well.
To be sure, Buffett is known for being somewhat averse to tech stocks. Ted Weschler and Todd Combs, Buffett's trusted investment lieutenants, might actually be the ones positioning Berkshire for the fintech wave.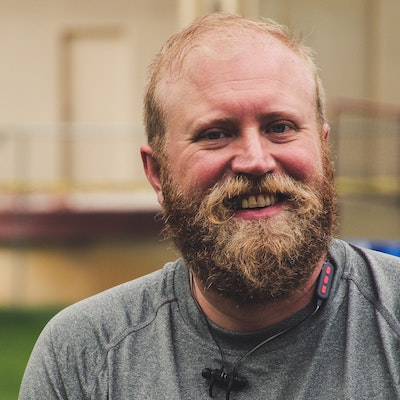 Sign up for Credit Sesame and see everything your credit score can do for you, find the best interest rates, and save more money at every step of the way.
Get Started—100% Free
Buffett completely reverses course on drug stocks
Buffett also drastically cut stakes in several biotech stocks that he had purchased relatively recently.
In Q4, Berkshire slashed its investment in both Bristol Myers Squibb and AbbVie by more than 75%. Moreover, it completely exited its position in perennial underperformer Teva Pharmaceuticals.
Berkshire also gave up on holding company Royalty Pharma in a hurry, cutting its stake by 34% during the quarter. The position was just initiated in Q3.
More from MoneyWise
Sponsored
Fine art as an investment
Stocks can be volatile, cryptos make big swings to either side, and even gold is not immune to the market's ups and downs.
That's why if you are looking for the ultimate hedge, it could be worthwhile to check out a real, but overlooked asset: fine art.
Contemporary artwork has outperformed the S&P 500 by a commanding 174% over the past 25 years, according to the Citi Global Art Market chart.
And it's becoming a popular way to diversify because it's a real physical asset with little correlation to the stock market.
On a scale of -1 to +1, with 0 representing no link at all, Citi found the correlation between contemporary art and the S&P 500 was just 0.12 during the past 25 years.
Earlier this year, Bank of America investment chief Michael Harnett singled out artwork as a sharp way to outperform over the next decade — due largely to the asset's track record as an inflation hedge.
Investing in art by the likes of Banksy and Andy Warhol used to be an option only for the ultrarich. But with a new investing platform, you can invest in iconic artworks just like Jeff Bezos and Bill Gates do.