Chevron (CVX) Energy stocks have turned out to be big winners amid the oil price boom in recent months, and Buffett expects the fun to continue.
Berkshire already held a significant stake in Chevron heading into Q3, but Buffett boosted its stake in the oil supermajor by 24% during the quarter, adding 5.6 million shares.
As of Sept.30, Berkshire owned 28.7 million shares of Chevron, worth approximately $3.3 billion at today's prices.
Like its peers, Chevron is firing on all cylinders. Revenue jumped more than 80% year over year to $44.7 billion in Q3. Adjusted earnings came in at $2.96 per share for the quarter, a huge improvement from the year-ago period.
"Third-quarter earnings were the highest since first quarter 2013 largely due to improved market conditions, strong operational performance, and a lower cost structure," said Chevron Chairman and CEO Mike Wirth.
Chevron shares are already up more than 30% in 2021 and now trade at over $110 a piece.
But you don't have to start big. These days, you can build your own energy portfolio just by using some digital nickels and dimes.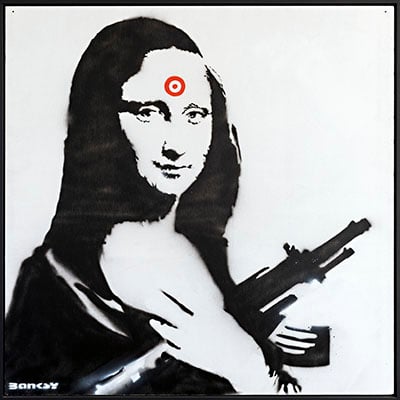 Join Masterworks to invest in works by Banksy, Picasso, Kaws, and more. Use our special link to skip the waitlist and join an exclusive community of art investors.
Skip waitlist
Royalty Pharma (RPRX) Berkshire completely exited Merck in Q3, but that doesn't mean it's completely bearish on healthcare.
During the quarter, Buffett's company backed up the truck on a drug royalty company called Royalty Pharma, buying 13.1 million shares.
Berkshire's stake in the company is worth roughly $552 million at current prices.
Royalty Pharma is not a pharmaceutical company in the traditional sense. It doesn't develop drugs on its own. Instead, the company buys biopharmaceutical royalties and funds clinical trials and new product launches in exchange for future royalties.
In the most recent quarter, Royalty Pharma's adjusted cash receipts totaled $587 million, representing a 24% increase year over year. Meanwhile, adjusted cash flow rose 12% to $441 million, marking its sixth consecutive quarter of double-digit growth.
Management also raised their full-year 2021 guidance, now expecting adjusted cash receipts in the range of $2.11 billion to $2.13 billion.
The shares, however, are down about 10% year to date, which could give contrarian investors something to think about.
Floor & Decor Holdings (FND) Selling tiles, wood, and laminate flooring may not seem that exciting, but business at Floor & Decor Holdings is booming, and Berkshire is getting in on the action.
In Q3, Berkshire initiated a long position in the flooring company, purchasing 816,863 shares. The current market value of the position is around $108.7 million.
Headquartered in Atlanta, Floor & Decor operates 153 warehouse-format stores and two design studios across 33 states. It sells hard surface flooring along with decorative and installation accessories.
From 2016 to 2020, sales rose from $1.05 billion to $2.43 billion, translating into a compound annual growth rate of 23.3%.
And more recently, total revenue rose 28% in Q3 to $876.6 million, with same-store sales increasing 10.9%.
Over the past 12 months, shares of Floor & Decor have surged nearly 70%.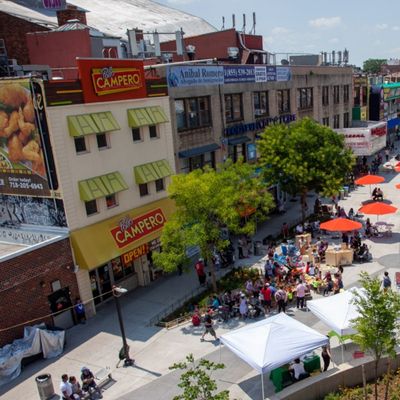 While commercial real estate to has always been reserved for a few elite investors, outperforming the S&P 500 over a 25-year period, First National Realty Partners allows you to access institutional-quality commercial real estate investments — without the leg work of finding deals yourself.
Get started
An intrinsically valuable asset Of course, you don't have to limit yourself to the stock market. There are plenty of real assets in the world worth considering.
Take U.S. farmland.
Buffett purchased a 400-acre farm in Nebraska back in 1986. "I needed no unusual knowledge or intelligence to conclude that the investment had no downside and potentially had substantial upside," Buffett later wrote.
Over the years, agriculture has been shown to offer higher risk-adjusted returns than both stocks and real estate.
The best part? You don't need to be a billionaire — or know how to operate a farm — to get a piece of the action.
New platforms allow you to invest in U.S. farmland by taking a stake in the farm of your choice.
You'll earn cash income from the leasing fees and crop sales — and any long-term appreciation on top of that.
Sponsored
Fine art as an investment
Stocks can be volatile, cryptos make big swings to either side, and even gold is not immune to the market's ups and downs.
That's why if you are looking for the ultimate hedge, it could be worthwhile to check out a real, but overlooked asset: fine art.
Contemporary artwork has outperformed the S&P 500 by a commanding 174% over the past 25 years, according to the Citi Global Art Market chart.
And it's becoming a popular way to diversify because it's a real physical asset with little correlation to the stock market.
On a scale of -1 to +1, with 0 representing no link at all, Citi found the correlation between contemporary art and the S&P 500 was just 0.12 during the past 25 years.
Earlier this year, Bank of America investment chief Michael Harnett singled out artwork as a sharp way to outperform over the next decade — due largely to the asset's track record as an inflation hedge.
Investing in art by the likes of Banksy and Andy Warhol used to be an option only for the ultrarich. But with a new investing platform, you can invest in iconic artworks just like Jeff Bezos and Bill Gates do.