Easterly Government Properties (DEA) Easterly is not the largest REIT on the market, but it stands out among its peers for a very simple reason: The company's mission is to acquire, develop and manage commercial properties leased to the U.S. government.
In its latest investor presentation, the REIT said 99% of its lease income is "backed by full faith and credit of the U.S. government." Few tenants are more reliable.
As of Sept. 30, Easterly's portfolio consisted of 88 properties totaling 8.3 million square feet. They were 99% leased, with a weighted average remaining lease term of 9.6 years.
In July, the company raised its quarterly dividend payout to 26.5 cents per share. At the current share price, that translates to an annual yield of 4.6%.
While Easterly might seem like an obvious choice, given the caliber of its tenants, the stock is only up about 2% over the past 12 months — not particularly impressive in a rallying market.
If you don't want to gamble on individual winners and losers, you can always build a diversified passive-income portfolio just by using your "spare change."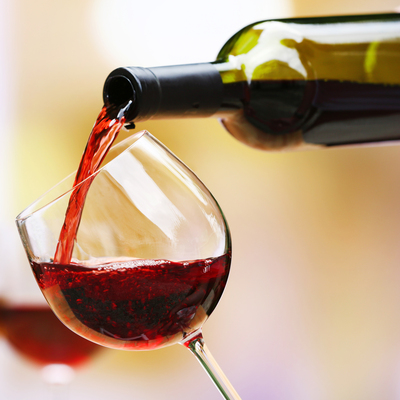 Fine wine is a sweet comfort in any situation — and now it can make your investment portfolio a little more comfortable, too. Now a platform called Vinovest helps everyday buyers invest in fine wines — no sommelier certification required.
Invest Now
Office Properties Income Trust (OPI) As the name suggests, this REIT owns a lot of office buildings — its portfolio consists of 178 properties totaling 23.3 million square feet — but its performance is anything but boring.
Over the past 12 months, OPI shares have climbed 10.8%. It has a quarterly dividend rate of 55 cents per share and an annual yield of 8.7%.
Unlike Easterly, OPI is not a pure-play government landlord. But the U.S. government is the REIT's biggest tenant, contributing 19.7% to its annualized base rent.
Its other top tenants include big names like Google parent company Alphabet, the State of California and Bank of America.
The company says it earns 63% of its revenue from investment grade tenants — that is, tenants that pose a low risk of default.
In Q3 of 2021, the REIT's same-property cash basis net operating income improved 1% year-over-year. It leased 659,000 square feet of space during the quarter for a weighted average lease term of 10.9 years.
A more colorful alternative The right REIT can be a solid investment. But remember, stocks of all kinds are volatile and often correlate with each other. If a market-wide downturn lies ahead, even blue-chip dividend stocks could get pummeled.
If you want something that has little correlation with the stock market — and might offer even bigger potential — check out fine art.
Contemporary artwork has outperformed the S&P 500 by a commanding 174% over the past 25 years, according to the Citi Global Art Market chart.
And it's becoming a popular way to diversify because it's a real physical asset with little correlation to the stock market.
On a scale of -1 to +1, with 0 representing no link at all, Citi found the correlation between contemporary art and the S&P 500 was just 0.12 during the past 25 years.
Investing in art by the likes of Banksy and Andy Warhol used to be an option only for the ultrarich. But with a new investing platform, you can invest in iconic artworks just like Jeff Bezos and Bill Gates do.
Sponsored
Get a piece of commercial real estate
Enhance your portfolio with high-return commercial real estate
First National Realty Partners is the #1 option for accredited investors seeking superior risk-adjusted returns in the grocery-anchored necessity-based retail space.
While commercial real estate has always been reserved for a few elite investors, outperforming the S&P 500 over a 25-year period, First National Realty Partners allows you to access institutional-quality commercial real estate investments — without the leg work of finding deals yourself.
Invest with First National Realty Partners now.