Don't miss
Bill Gates says that crypto is '100% based on greater fool theory' and bitcoin's recent crash supports that ⁠— here's the winning asset he pours billions into instead
GOP Senator Mitt Romney believes a billionaire tax will trigger heavy demand for these two physical assets — get in now before the super-rich swarm
Warren Buffett likes these 2 investment opportunities outside of the stock market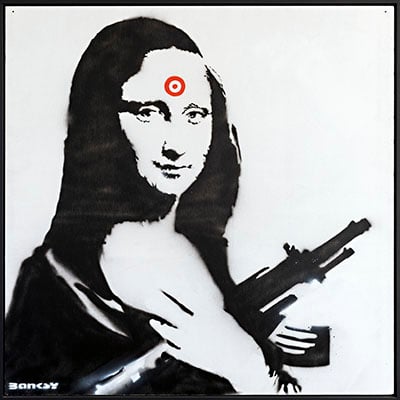 Join Masterworks to invest in works by Banksy, Picasso, Kaws, and more. Use our special link to skip the waitlist and join an exclusive community of art investors.
Skip waitlist
Utilities
It's easy to see why utilities usually have the ability to withstand inflation: No matter how expensive things get, people will still need to heat their homes in the winter and turn the lights on at night.
The business also has high barriers to entry.
It's extremely costly to build the infrastructure required to distribute gas, water, or electricity. Plus the industry is highly regulated by the government.
As a result, utility companies usually operate as monopolies or oligopolies in their respective operating regions. And due to the recurring nature of the business, the sector is known for providing reliable dividends to shareholders.
The best part? Utility companies like Consolidated Edison (ED), American Water Works (AWK), and NextEra Energy (NEE) have been increasing dividends year after year.
More: Investment for beginners.
Food
Next, we have the food industry, which includes grocery stores, food distribution companies, and food producers.
No matter where we are in the economic cycle, people still need to eat.
Case in point: While the COVID-19 pandemic presented serious challenges for numerous brick-and-mortar businesses, supermarket giant Kroger (KR) continued to thrive.
Kroger shares have climbed 6% in 2022, in stark contrast to the broad market's double-digit decline.
Then there's PepsiCo (PEP), which has 23 brands that each generate more than $1 billion in estimated annual retail sales. Sure, inflation could drive up costs, but management plans to take "good, strong price increases" to counteract those pressures.
In the food industry, higher costs are usually passed on to consumers.
More: How to buy a condo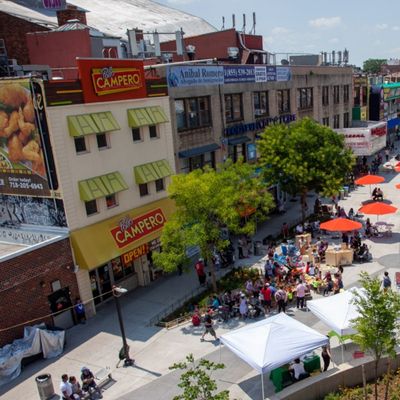 While commercial real estate to has always been reserved for a few elite investors, outperforming the S&P 500 over a 25-year period, First National Realty Partners allows you to access institutional-quality commercial real estate investments — without the leg work of finding deals yourself.
Get started
Apartments
Real estate is a well-known hedge against inflation. As the price of raw materials and labor goes up, new properties are more expensive to build. And that drives up the price of existing real estate.
But not all properties are the same.
To prepare for uncertainty in this economic climate, look into apartments.
No matter how much economic growth slows down, people need a place to live. And with real estate prices rising to unaffordable levels in many parts of the country, renting has become the only option for many people.
You can always buy an apartment building yourself, find tenants and collect the monthly rent checks. Of course, apartment-focused REITs can do that for you.
For instance, Camden Property Trust (CPT) owns, manages, develops and acquires multifamily apartment communities. It has investments in 170 properties containing 58,055 apartment units across the U.S. and offers an annual dividend yield of 2.8%.
Essex Property Trust (ESS) invests in apartments primarily on the West Coast. The REIT currently yields 3.4%, backed by its ownership interest in 253 apartment communities — in California and Seattle — totaling approximately 62,000 units.
Sponsored
Fine art as an investment
Stocks can be volatile, cryptos make big swings to either side, and even gold is not immune to the market's ups and downs.
That's why if you are looking for the ultimate hedge, it could be worthwhile to check out a real, but overlooked asset: fine art.
Contemporary artwork has outperformed the S&P 500 by a commanding 174% over the past 25 years, according to the Citi Global Art Market chart.
And it's becoming a popular way to diversify because it's a real physical asset with little correlation to the stock market.
On a scale of -1 to +1, with 0 representing no link at all, Citi found the correlation between contemporary art and the S&P 500 was just 0.12 during the past 25 years.
Earlier this year, Bank of America investment chief Michael Harnett singled out artwork as a sharp way to outperform over the next decade — due largely to the asset's track record as an inflation hedge.
Investing in art by the likes of Banksy and Andy Warhol used to be an option only for the ultrarich. But with a new investing platform, you can invest in iconic artworks just like Jeff Bezos and Bill Gates do.