Paulson's reasons for being bearish on crypto Paulson has experience exposing at least one notable financial scam. As the co-founder of the Carlyle Group, he was one of the hedge fund heavyweights who saw the corruption at the heart of the subprime mortgage industry and subsequently shorted the U.S. housing market before it tanked in 2007, earning himself a reported $4 billion.
And he seems to be just as skeptical about crypto.
"I wouldn't recommend anyone invest in cryptocurrencies," Paulson said during an appearance on Bloomberg Wealth with David Rubenstein Bloomberg TV.
"I would describe them as a limited supply of nothing. So to the extent there's more demand than the limited supply, the price would go up. But to the extent the demand falls, then the price would go down. There's no intrinsic value to any of the cryptocurrencies except that there's a limited amount."
It's also worth wondering just how much value an asset can truly have if it's price can swing so wildly from one minute to the next, as Bitcoin's did on Tuesday. According to analysis by CoinMarketCap, the entire crypto market shed about $300 billion in value between Tuesday morning and Wednesday afternoon.
That kind of volatility brings to mind the dot-com bubble of the early 2000s and the housing crash Paulson previously profited from. Both were the result of empty assets attracting billions in ignorant money.
Paulson went on to say that cryptocurrencies could eventually be worthless.
"Once the exuberance wears off, or liquidity dries up, they will go to zero. I wouldn't recommend anyone invest in cryptocurrencies," he said.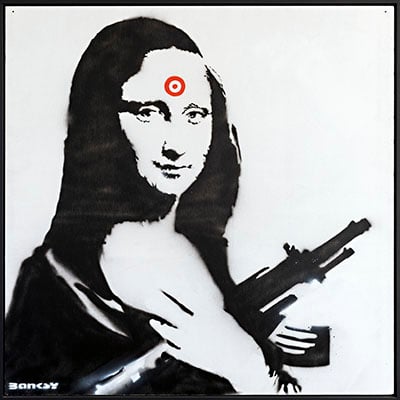 Join Masterworks to invest in works by Banksy, Picasso, Kaws, and more. Use our special link to skip the waitlist and join an exclusive community of art investors.
Skip waitlist
The other side of the Bitcoin As Bitcoin values plummeted on Tuesday, at least one investor bought on the dip: the country of El Salvador.
Bitcoin's plunge on Tuesday came at an awkward time for the Central American country, as it was just launching its plan to accept the cryptocurrency as legal tender. Despite the tumult, El Salvador purchased 150 more Bitcoin while prices were declining on Tuesday morning.
El Salvador's president, Nayib Bukele, clearly sees more value in Bitcoin than Paulson does. But his decision -- anybody's decision -- to buy a volatile asset as its value is crashing is about as risky as investing gets.
Bukele tweeted that he purchased his 150 new coins at 11:15 Tuesday morning. (Twitter posts are automatically date stamped using local time, so that would make it 11:15 CST, or 1:15 EST.) Assuming he nabbed them within an hour or two of the tweet, El Salvador likely landed their 150 coins for about $51,000 a piece.
The problem is, Bitcoin ate it after the purchase. By 4:15 p.m. on Tuesday, it was selling for $46,927. It fell to just over $44,000 early Thursday morning, before climbing back to over $46,500 by 4:00 p.m.
That's the catch with buying the dip. You never really know if it truly is a dip — or a trough, or a Marianas Trench-sized pit of hell — until enough time passes for hindsight to kick in.
Get in the game
Whether you view crypto as the currency of tomorrow or a get rich quick scheme whose days are numbered, there are plenty of ways to put your money to work for you:
If you're looking to purchase some — or more — Bitcoin while its value is soft, a popular app can help you do that, and it won't cost you any fees or commissions.

If you're not comfortable with the risk involved with crypto, another app helps you build a portfolio customized to your unique risk tolerance and personal preferences.

And if you'd rather invest in a tangible asset whose value is easier to understand, you should consider taking a crack at farmland. With global food demand rising and the amount of arable land rapidly decreasing, farmland provides an intriguing opportunity to capitalize on rising commodity and land prices.
Sponsored
Fine art as an investment
Stocks can be volatile, cryptos make big swings to either side, and even gold is not immune to the market's ups and downs.
That's why if you are looking for the ultimate hedge, it could be worthwhile to check out a real, but overlooked asset: fine art.
Contemporary artwork has outperformed the S&P 500 by a commanding 174% over the past 25 years, according to the Citi Global Art Market chart.
And it's becoming a popular way to diversify because it's a real physical asset with little correlation to the stock market.
On a scale of -1 to +1, with 0 representing no link at all, Citi found the correlation between contemporary art and the S&P 500 was just 0.12 during the past 25 years.
Earlier this year, Bank of America investment chief Michael Harnett singled out artwork as a sharp way to outperform over the next decade — due largely to the asset's track record as an inflation hedge.
Investing in art by the likes of Banksy and Andy Warhol used to be an option only for the ultrarich. But with a new investing platform, you can invest in iconic artworks just like Jeff Bezos and Bill Gates do.