ProShares Bitcoin Strategy ETF (BITO) This is the ETF that's making all the headlines.
ProShares Bitcoin Strategy ETF doesn't invest in bitcoin directly. Instead, the fund holds bitcoin futures contracts that trade on the Chicago Mercantile Exchange.
BITO made its debut on Oct. 19, starting with $20 million of seed capital. By the end of the day, it had jumped 4.8% and hauled in more than $570 million in assets.
The momentum continued on Wednesday as the price of bitcoin surpassed $65,000 for the first time, with BITO gaining another 3%.
Investing in ETFs is as easy as buying a stock. They're listed on major stock exchanges and trade throughout the trading day.
But of course, you can also invest in Bitcoin directly. These days, some investing apps allow you to buy cryptocurrencies and ETFs commission-free.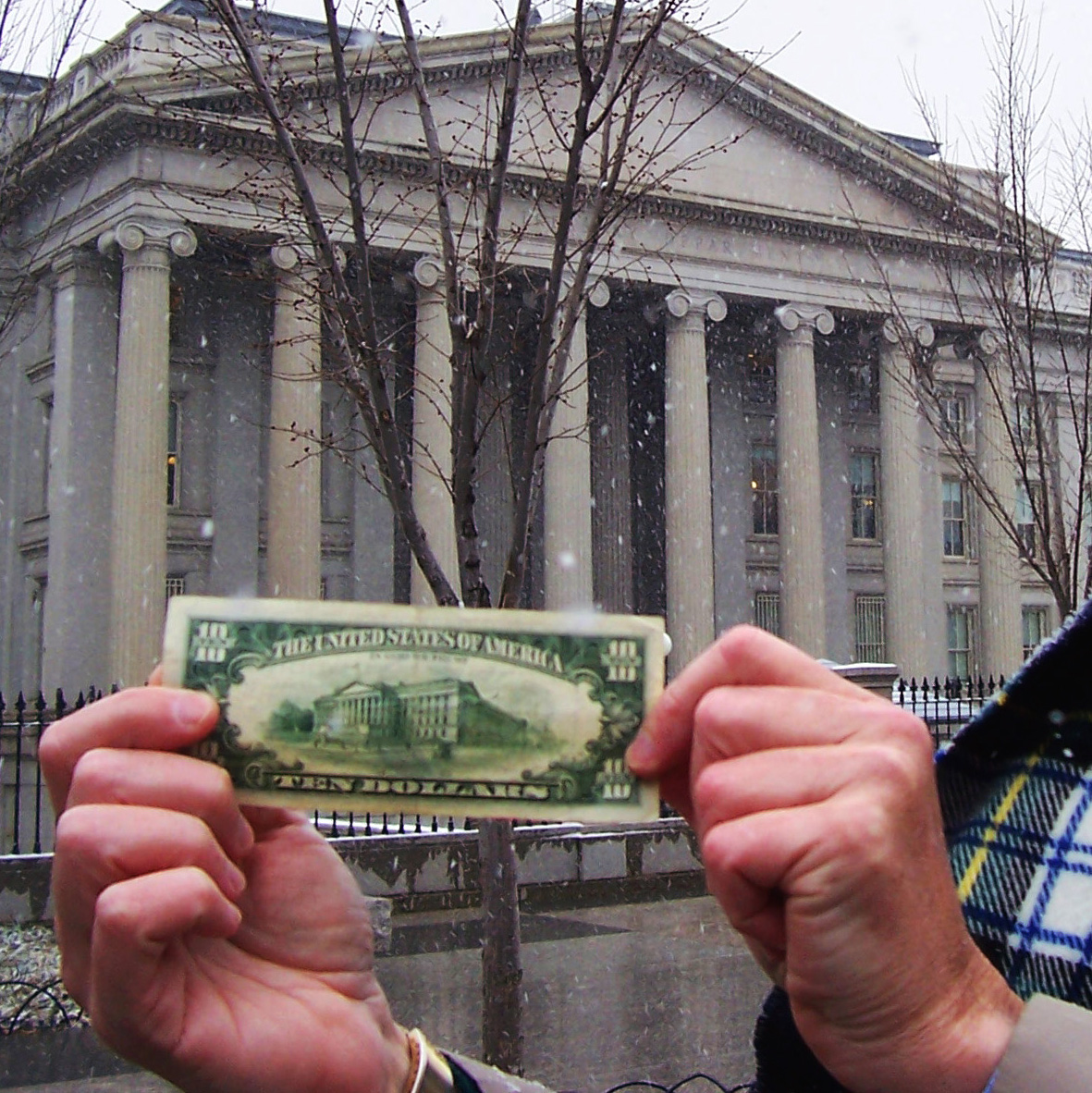 An app called Acorns automatically rounds up purchases made on your credit or debit card to the nearest dollar and places the excess "change" into a smart investment portfolio. You get $10 immediately from your first investment.
Get $10
Bitcoin stocks If you don't want direct exposure, consider investing in companies that are highly exposed to the crypto market.
Tesla, for instance, owns close to 42,000 bitcoins according to CEO Elon Musk's Twitter account. When bitcoin moves, Tesla shares tend to follow suit.
PayPal is another crypto play. Last October, the company launched a service in the U.S. that allowed users to buy, sell, and hold cryptocurrencies. It introduced a similar product for the U.K. in late August.
And then there's Coinbase, which runs the largest cryptocurrency exchange in the U.S. Its retail monthly transacting users reached 8.8 million at the end of Q2.
To be sure, these stocks aren't cheap. Tesla trades at around $866, PayPal is at $255, while Coinbase commands a share price of over $300 thanks to the recent rally in cryptocurrencies.
But you can get a piece of these bitcoin plays using a popular stock trading app that allows you to buy fractions of shares with as much money as you're willing to spend.
Buy bitcoin directly While plenty of excitement surrounds new bitcoin ETFs, don't forget the most straightforward way to invest in cryptocurrencies: buying the tokens directly.
Things are volatile in the crypto world, but bulls like Lee see a new equilibrium in supply and demand for bitcoin in the price range of $168,000.
Today, many crypto exchanges charge up to 4% in commission fees just to buy and sell crypto, but some investing apps charge 0%.
And there's no need to buy a whole coin. You can start with as a little as $1.
Sponsored
Never overpay on Amazon again
Make sure to price-check online purchases with the help of Capital One Shopping. It's totally free to use and takes less than a minute to set up.
Last year the service saved its customers over $160 million, and with just a few clicks you can start saving, too.
Download Capital One Shopping today and stop paying more than you have to for the exact same stuff.