Ford (F)
Hoover might not be pleased with his recent towing experience with the F150 Lightning, but the electric pickup truck is still selling like hotcakes.
In November, Ford delivered 2,062 units of the F150 Lightning, which means the model continues to be America's best-selling electric pickup. Year to date, it has sold 13,258 units of the model.
The F150 Lightning isn't the only EV in Ford's lineup. The company also sold 3,539 units of the Mustang Mach-E SUV and 654 units of the E-Transit van in November. That brings Ford's EV sales to 6,255 units for the month, representing a 102.6% increase year over year.
"Strong order demand continues with overall retail orders for '23MY vehicles, up 104 percent compared to a year ago, driven by Super Duty and Maverick," Ford VP Andrew Frick said in a November press release.
Ford shares are down a painful 36% year to date. But Bank of America analyst John Murphy sees a glorious revival on the horizon.
Murphy has a 'buy' rating on Ford and a price target of $28, implying a potential upside of 91%.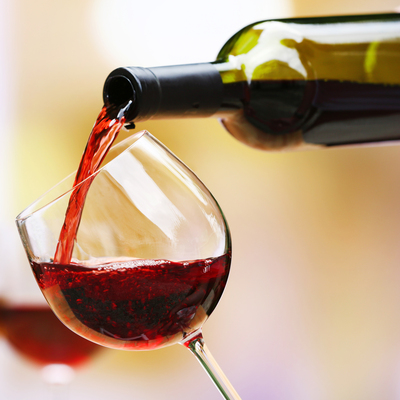 Fine wine is a sweet comfort in any situation — and now it can make your investment portfolio a little more comfortable, too. Now a platform called Vinovest helps everyday buyers invest in fine wines — no sommelier certification required.
Invest Now
Tesla (TSLA)
When you think about pure-play EV stocks, Tesla is probably the first one to come to mind.
Sure, its shares have gone on a rollercoaster ride — they are down around 48% in 2022 — but Tesla's EV sales are still booming.
The company reported that for Q3 of this year, it delivered 343,830 EVs (18,672 Model S/X and 325,158 Model 3/Y). The amount represented a 42% increase year over year.
Tesla also substantially ramped up its production. In Q3, it produced 365,923 EVs (19,935 Model S/X and 345,988 3/Y), or 54% more than its production in the year-ago period.
Still, Morgan Stanley analyst Adam Jonas points out that the company's Q3 delivery figure missed the consensus estimate. But he still sees upside in the stock.
Jonas has an "overweight" rating on Tesla and a price target of $383 — roughly 95% above where the stock sits today.
ChargePoint Holdings (CHPT)
ChargePoint Holdings doesn't produce any electric vehicles, but it's still solidly positioned for the EV boom.
The company has one of the largest EV charging networks in the world. It has around 5,000 commercial and fleet customers, including 80% of Fortune 50 companies. Since its inception, ChargePoint has delivered more than 133 million charging sessions.
Of course, given that EV stocks haven't been market darlings this year, it's no surprise that this EV infrastructure play was caught in the sell-off as well. ChargePoint shares have fallen 43% year to date.
That could give bargain hunters something to think about.
In the fiscal quarter ended July 31, ChargePoint generated $108.3 million of revenue, marking a 93% increase year over year. This was driven by a 106% increase in networked charging systems revenue and a 68% increase in subscription revenue.
JPMorgan analyst Bill Peterson has an 'overweight' rating on ChargePoint and a price target of $20 — around 49% higher than the current levels.
Sponsored
Get a piece of commercial real estate
Enhance your portfolio with high-return commercial real estate
First National Realty Partners is the #1 option for accredited investors seeking superior risk-adjusted returns in the grocery-anchored necessity-based retail space.
While commercial real estate has always been reserved for a few elite investors, outperforming the S&P 500 over a 25-year period, First National Realty Partners allows you to access institutional-quality commercial real estate investments — without the leg work of finding deals yourself.
Invest with First National Realty Partners now.