Don't miss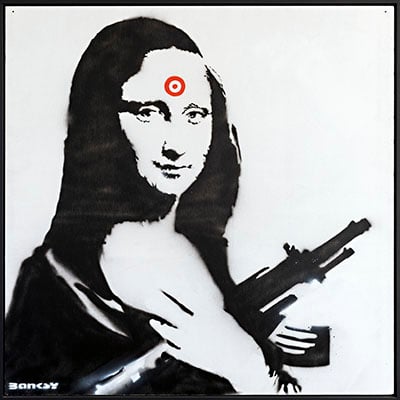 Join Masterworks to invest in works by Banksy, Picasso, Kaws, and more. Use our special link to skip the waitlist and join an exclusive community of art investors.
Skip waitlist
The natural gas industry is firing on all cylinders
Natural gas is currently trading at almost $10, more than 200% higher than last year.
This is easily explained, as there are strong demand and supply forces at work. On the demand side, the growing LNG industry has opened up North America's natural-gas sector to strong global demand. According to the Energy Information Association, LNG exports are up almost 20% this year.
On the supply side, North American natural gas is the cleanest, cheapest, most abundant, and most reliable. However, North American infrastructure constraints have put pressure on supply, driving up prices.
Furthermore, natural-gas supply from other countries is flat-out unreliable, also driving prices higher.
Chesapeake Energy Corp. (CHK)
This $13-billion oil-and-gas producer has assets in prolific basins such as Haynesville, in East Texas and Western Louisiana, and the Marcellus basin, which stretches from upstate New York through Pennsylvania, West Virginia and Ohio.
Natural gas accounts for 85% of Chesapeake's production — a great positive given the bullish state of the natural gas industry today.
Also, the company has a prime position close to the Gulf Coast, where many LNG terminals are located. In fact, more than 2 billion cubic feet of Chesapeake's natural gas is immediately adjacent to LNG terminals in the Gulf Coast.
This translates into a bright future, as the company is working on securing contracts for its gas to these LNG terminals. This will provide access to higher LNG pricing as well as greater diversification.
Similar to most natural-gas producers today, Chesapeake is generating massive amounts of cash flow: Management expects to generate greater than $9 billion in cash flow over the next five years. In its latest quarter, it generated $532 million in adjusted free cash flow — more than 50% higher than last year and the highest quarterly amount in its history.
Much of this cash flow will be returned to shareholders through dividends and share repurchases, both of which are catalysts to get the stock moving higher.
The digitization trend takes IT consulting firms higher
As the benefits of digitization have become increasingly clear, this trend is spurring a bull market in the tech world.
The banking industry, among other industries, is in a rush to digitize. Hampered by out-of-date technology platforms, banks are seeing the writing on the wall. Digitization is necessary in order to remain competitive. And the banks are all in.
For example, Citigroup Inc. is embarking on an "aggressive growth strategy." As Jonathon Lofthouse, head of markets and enterprise risk technology, puts it, "Those firms that can digitize fastest are going to create competitive advantage."
CGI Inc. (GIB)
This Canadian information technology services consulting firm has established itself as a leading player with a strong global presence.
CGI has grown from a startup in 1976 to a $17 billion firm today.
Within this space, demand from financial institutions is strong and growing fast. CGI's latest quarter showed strong growth in most areas, with banking standing out once again.
The company posted strong revenue growth, accompanied by a 14% increase in EPS.
Sponsored
Fine art as an investment
Stocks can be volatile, cryptos make big swings to either side, and even gold is not immune to the market's ups and downs.
That's why if you are looking for the ultimate hedge, it could be worthwhile to check out a real, but overlooked asset: fine art.
Contemporary artwork has outperformed the S&P 500 by a commanding 174% over the past 25 years, according to the Citi Global Art Market chart.
And it's becoming a popular way to diversify because it's a real physical asset with little correlation to the stock market.
On a scale of -1 to +1, with 0 representing no link at all, Citi found the correlation between contemporary art and the S&P 500 was just 0.12 during the past 25 years.
Earlier this year, Bank of America investment chief Michael Harnett singled out artwork as a sharp way to outperform over the next decade — due largely to the asset's track record as an inflation hedge.
Investing in art by the likes of Banksy and Andy Warhol used to be an option only for the ultrarich. But with a new investing platform, you can invest in iconic artworks just like Jeff Bezos and Bill Gates do.