Camden Property Trust (CPT)
Camden Property Trust owns, manages, develops and acquires multifamily apartment communities. It has investments in 170 properties containing 58,055 apartment units across the U.S.
The company also has 5 properties under development. Upon completion of those, its apartment unit count would reach 59,828.
In Q1, Camden posted a strong occupancy rate of 97.1%, compared to 95.9% in the year-ago period.
The REIT was also earning more rent from each unit. In Q1, new lease and renewal lease rates were, on average, 15.8% above expiring lease rates when signed.
Camden Property pays quarterly dividends of 94 cents per share, translating to an annual yield of 2.8%.
Baird analyst Wesley Golladay has an 'outperform' rating on Camden and a price target of $153 — roughly 15% above where the stock sits today.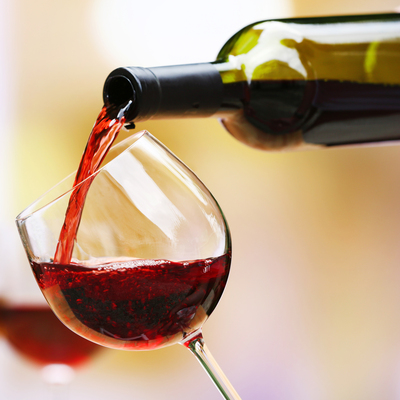 Fine wine is a sweet comfort in any situation — and now it can make your investment portfolio a little more comfortable, too. Now a platform called Vinovest helps everyday buyers invest in fine wines — no sommelier certification required.
Invest Now
Mid-America Apartment Communities (MAA)
Mid-America Apartment Communities is a REIT with a portfolio diversified mainly across the high-growth sunbelt regions of the U.S.
As of Mar. 31, the company had investments in 101,959 apartment units across 15 states and the District of Columbia.
In Q1, Mid-America's same-store portfolio revenue grew 12.2% year over year. Meanwhile, its same-store portfolio net operating income rose 16.9% from a year ago.
For full-year 2022, management expects the REIT's same-store portfolio to achieve effective rent growth of 11.0% to 13.0% and net operating income growth of 12.5% to 14.5%.
Mid-America's board of directors recently approved a 15% increase to the company's quarterly dividend rate to $1.25 per share. At the current share price, that translates to an annual yield of 3.0%.
Jefferies analyst Jonathan Petersen sees potential in this multifamily REIT. He has a 'buy' rating on the stock and a price target of $201 — around 18% above the current levels.
Equity Residential (EQR)
Equity Residential is another big player in the multifamily real estate business: the company commands a market cap of around $27 billion and has a portfolio of 311 properties consisting of 80,581 apartment units.
The portfolio is geographically diversified, too. Equity Residential has an established presence in Boston, New York, D.C., Seattle, and San Francisco — and is expanding in metros like Denver, Atlanta, Dallas, and Austin.
Just like the other two REITs, Equity Residential is making more money in this inflationary environment.
According to the latest earnings report, Equity Residential's same-store revenue increased 7.8% year over year in Q1. The company attributed the growth to strong occupancy rates and "significant growth in pricing power."
The REIT has a quarterly dividend rate of 62.5 cents per share, giving the stock an annual yield of 3.5%.
Dividends might not be the only thing shareholders can look forward to. Mizuho analyst Haendel St. Juste has a 'buy' rating on Equity Residential and a price target of $79. Considering that the REIT trades at $71.65 per share at the moment, his price target implies a potential upside of 10%.
Sponsored
Get a piece of commercial real estate
Enhance your portfolio with high-return commercial real estate
First National Realty Partners is the #1 option for accredited investors seeking superior risk-adjusted returns in the grocery-anchored necessity-based retail space.
While commercial real estate has always been reserved for a few elite investors, outperforming the S&P 500 over a 25-year period, First National Realty Partners allows you to access institutional-quality commercial real estate investments — without the leg work of finding deals yourself.
Invest with First National Realty Partners now.