Different can be profitable. From cutting-edge technologies to bizzare beverages, here are 10 fast-rising niche investments of 2019 that look like they'll be around for the long haul.
1. Theme parks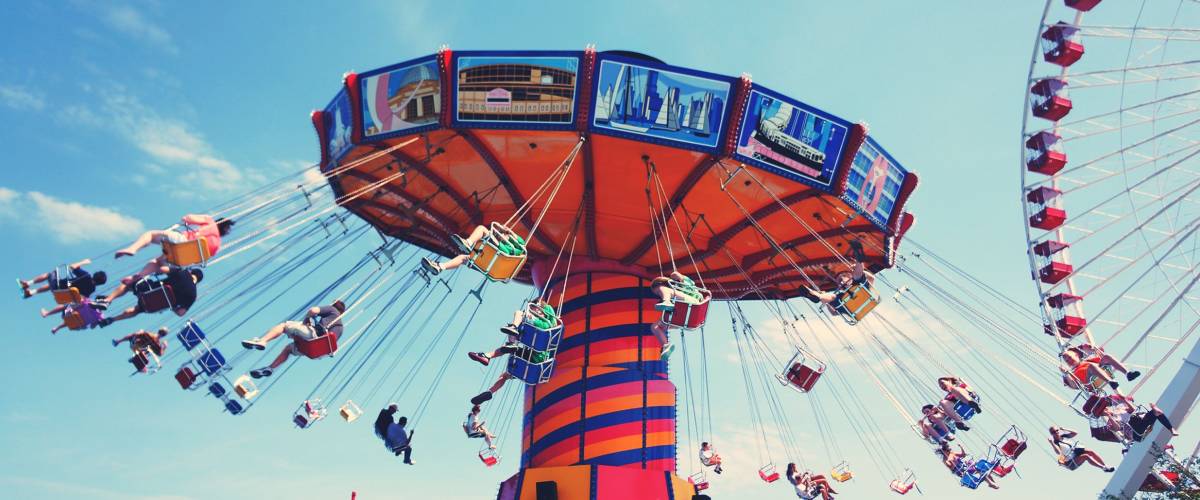 Theme parks are heating up in 2019.
Disneyland in California and Walt Disney World in Florida both raised ticket prices in advance of their hotly anticipated Star Wars: Galaxy's Edge attractions. Disney World's most expensive one-day ticket is now an out-of-this-world $219.
Galaxy's Edge is already open in California, and the Florida version debuts in late August. Meanwhile, Disney's stock price has been moving at warp speed, gaining more than 25% since the start of 2019.
The stocks of amusement park companies Six Flags and Cedar Fair are paying high dividends, over 6%. Wheeeee! Six Flags has reported nine years of record revenue and plans to expand in China, and Cedar Fair is expanding by buying two Texas water parks.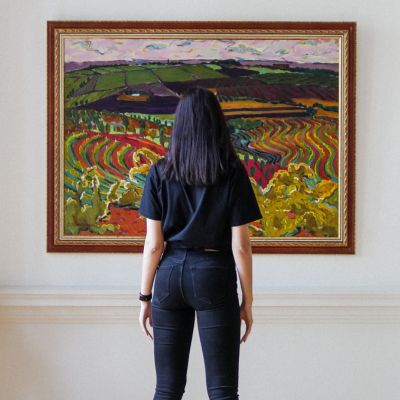 Contemporary art has outperformed the S&P 500 by 131% for the past 26 years. Join the exclusive platform to invest in million-dollar works by artists like Banksy, Basquiat, and more. Get started today and diversify your portfolio with art.
Learn More
2. Electric vehicles (EVs)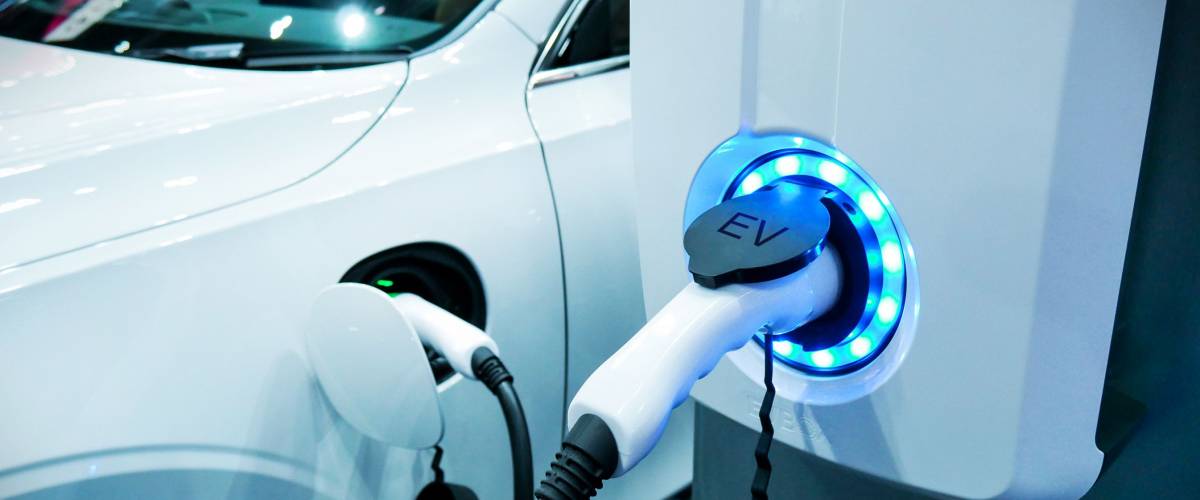 After several false starts (anybody remember the GM EV1?), electric cars may finally be taking hold in the U.S., thanks to Tesla's runaway success. Even Warren Buffett is picking up on the electric vehicle vibe.
I think electric cars are very much in America's future," he recently told CNBC. "You'll see American companies [getting] quite aggressive in that field."
In fact, Ford and General Motors are making big-money bets on new electric models.
Only 2% of U.S. cars run on electricity today — which means there's enormous growth potential. The International Energy Agency expects to see 125 million EVs on roads worldwide within the next 10 years, up from 3.1 million in 2017.
3. Fintech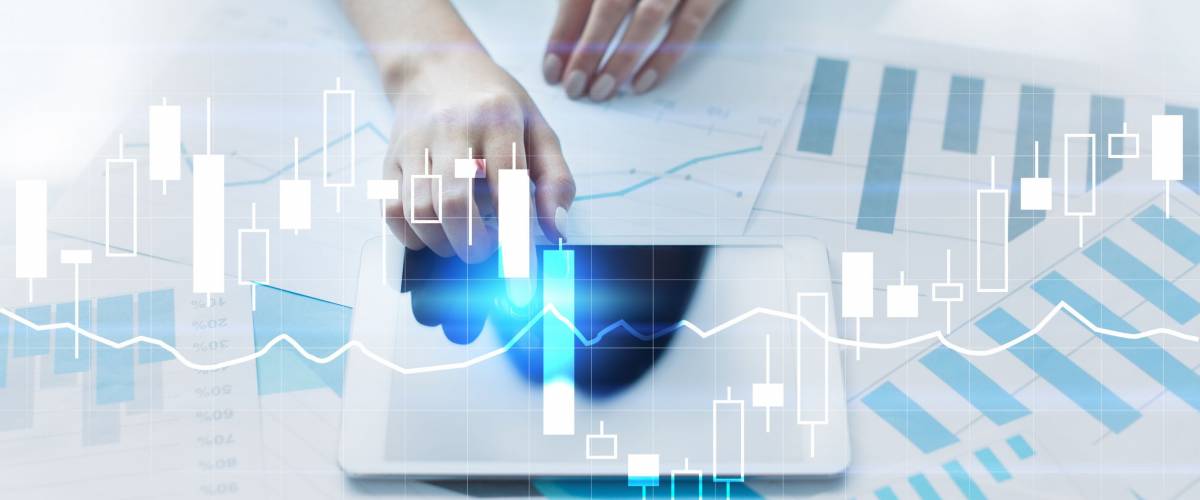 Tech companies are revolutionizing finance with mobile payment services, peer-to-peer lending and automated investing — and investors and consumers are buying in.
Online payments giant PayPal has seen its stock price more than triple since it split off from eBay in 2015. Earnings, transactions and user numbers have all been growing at PayPal, which also owns the popular payments app Venmo.
Other fintech power performers include Intuit, the company behind the ever-growing TurboTax, and Square, the mobile payments processor whose card readers have quickly become ubiquitous.
Many celebrities have recognized the investing power of fintechs. Shaquille O'Neal put money into Steady, an app that connects workers with gig opportunities. And, Ashton Kutcher has invested in multiple fintech startups.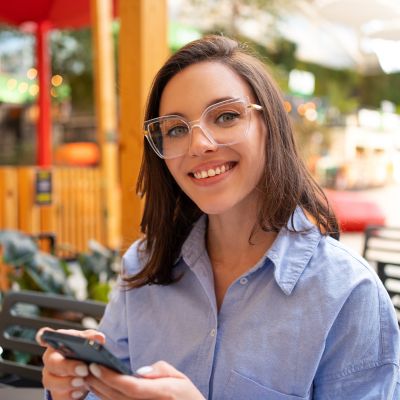 Acorns rounds your everyday purchases to the nearest dollar and invests your spare change. That means any spare change from your daily spending – gas, coffee or groceries – will go towards building your wealth. Get up to $20 when you sign up with this special link.
Get Started
4. Virtual reality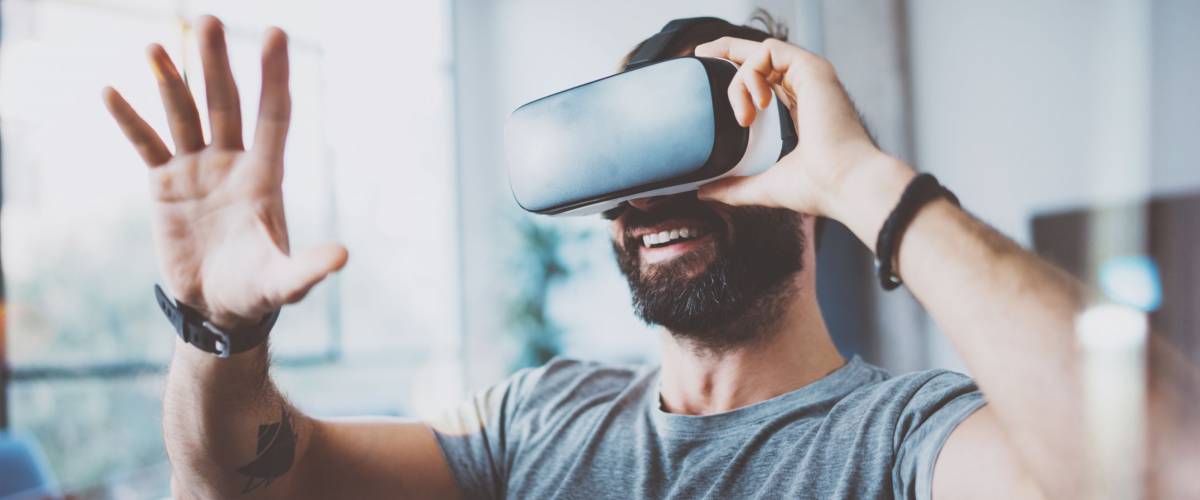 It's not hard to see signs that virtual and augmented reality (VR and AR) technologies are finally going mainstream.
Immersive virtual reality headsets from Facebook and its Oculus division have long been popular with gamers, and now they're being used by Walmart to train employees.
The U.S. military has already deployed Microsoft's HoloLens technology for tactical training — while Audi, Tesla, Toyota and others plan to add Nvidia's DriveAR hazard-sensing platform into cars.
And, as you explore virtual reality investments, don't forget about Sony. The company announced earlier this year that it has sold more than 4.2 million of its PlayStation VR headsets.
5. Vegan stocks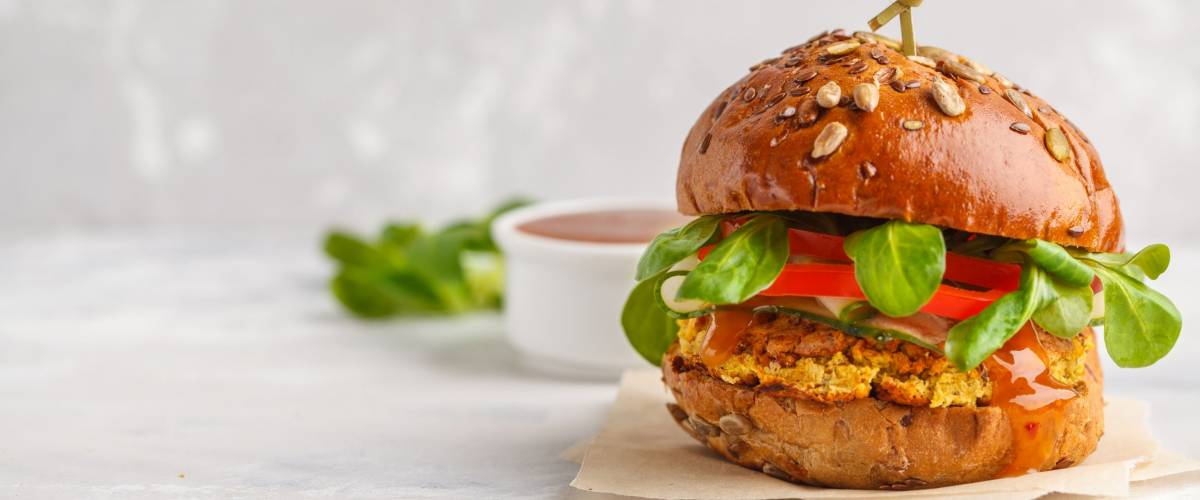 With 7.5 billion hungry humans sharing the planet, vegan foods could be a sustainable — and profitable — way to feed the world. Investors smell the aroma of opportunity.
Beyond Meat, maker of the plant-based Beyond Burger, went public earlier this year, and Wall Street has been eating it up.
The stock rose a whopping 163% in its first day of public trading, and since then the price has more than doubled.
As Burger King test-drives Impossible Foods' meatless Impossible Burger, traditional food and beverage companies like Nestle, Tyson Foods and Conagra are also looking to expand their current vegan and vegetarian offerings.
6. Professional wrestling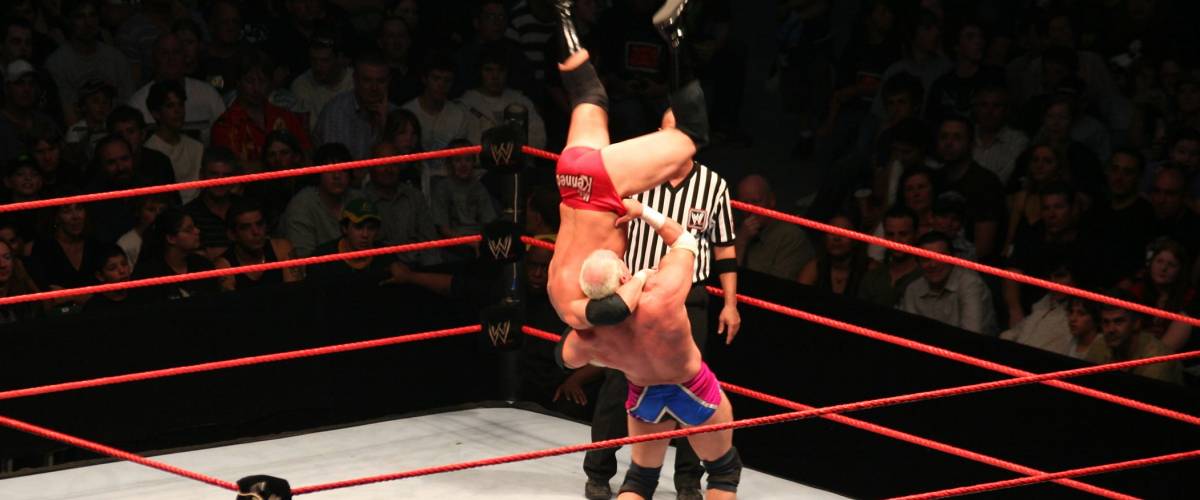 In a post-cable world, one thing hasn't changed: You've gotta watch the game live! Sports programming is super valuable these days, and that includes pro wrestling.
WWE — World Wrestling Entertainment — reported revenue of $930 million for 2018, and analysts at Morgan Stanley say the company's profits could double by 2025.
WWE now charges higher content rights fees, runs international large-scale events and is expanding the reach of its popular WWE Network.
The company's stock price has been bulking up: It has more than quadrupled over the last three years. Want more Moneywise? Sign up for our weekly email newsletter.
7. Renewable energy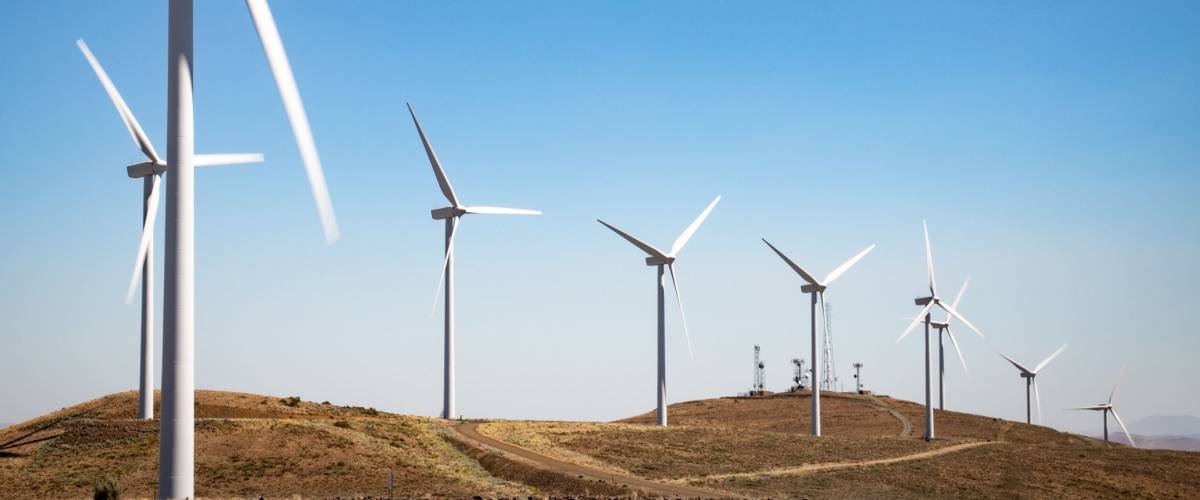 In the energy business, change is in the wind. And the sun.
The share of U.S. electricity produced by wind and solar sources grew from 7% in 2017 to 8% in 2018 in spite of tariffs on solar cells, aluminum and steel, says Deloitte.
Solar stocks are sizzling: The share price of residential solar panel provider Sunrun has gone from about $5 in 2018 to the neighborhood of $20 in 2019.
Even oil and gas companies Royal Dutch Shell, BP and Total S.A. have bought stakes in solar developers, and big investments also are happening in onshore and offshore wind energy production in the U.S., Europe and Asia. Demand for renewable sources could grow as manufacturers and other industrial players look to reduce their energy costs and emissions.
8. Pet products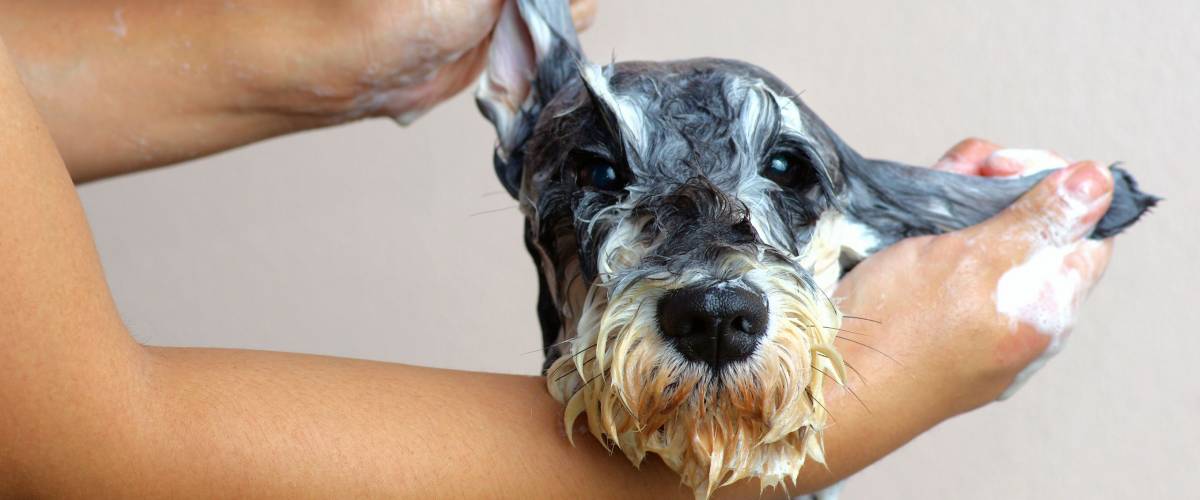 Over 60 million households own a dog and 47 million own at least one cat, according to the American Pet Products Association's National Pet Owners Survey.
That's a lot of paws that get a lot of pampering.
The association is forecasting that Americans will spend more than $75 billion on pet products in 2019, including $31.7 billion on food and $16.4 billion on over-the-counter medicines and other supplies.
The industry is booming thanks to online shopping and innovative products — like Cytopoint anti-itch medication from pet meds giant Zoetis, and new cat litter made by Clorox that resists tracking around the house.
9. Cannabis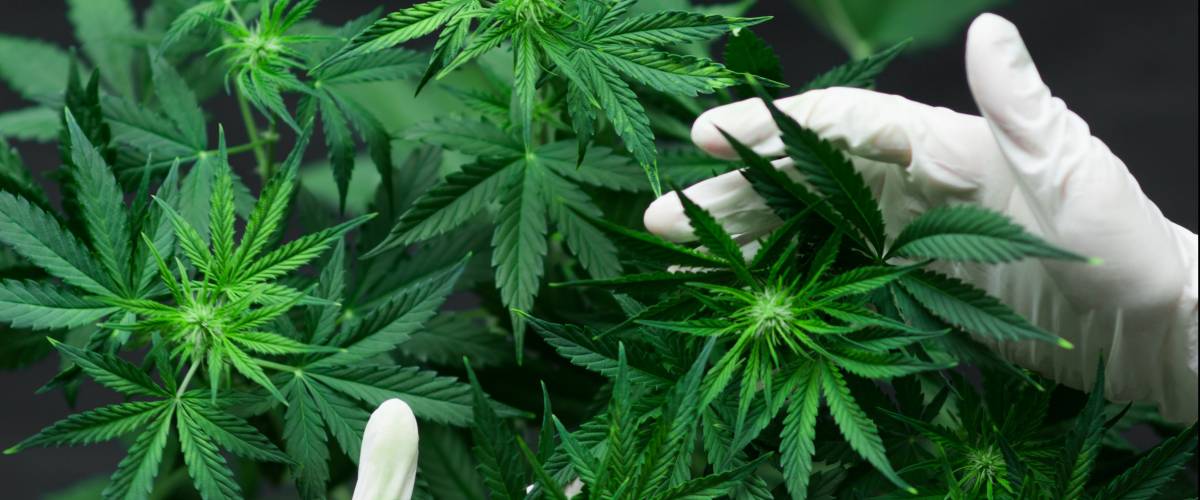 The cannabis industry is absolutely ablaze with investment thanks to growing legalization and high-profile backers.
Already, Martha Stewart has partnered with Canopy Growth to create non-psychoactive CBD-based products for pets, while Mike Tyson is building a 40-acre cannabis farm and cultivation school.
Worldwide spending on legal cannabis grew from $9.5 billion in 2017 to $12.2 billion last year — and is likely to hit $16.9 billion in 2019, according to the latest forecast from Arcview Market Research and BDS Analytics.
The firms say pot has become "one of the largest industry-growth phenomena in history" thanks to the spread of legal weed in the U.S. and elsewhere. Marijuana has been approved for medical use in 33 states and for recreational use in 10 so far.
10. Kombucha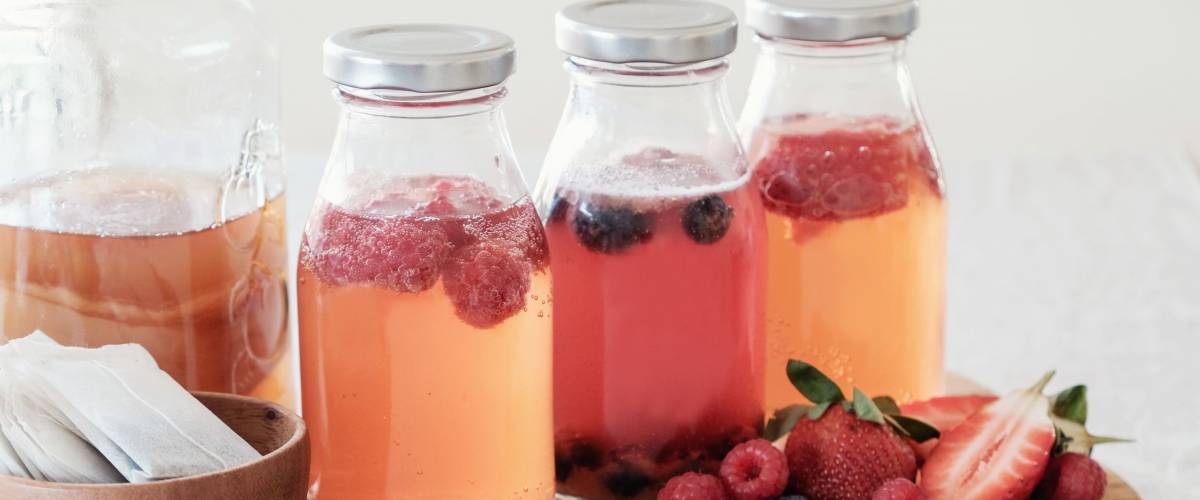 Meet kombucha, the fizzy, fermented sweet-sour drink that combines tea with bacteria, sugar and yeast. Uh, yum?
But seriously, this funky drink's health benefits include slowing carbohydrate digestion and lowering blood sugar, which may help manage Type 2 diabetes.
National retailers including Target and Amazon's Whole Foods now stock kombucha, and brewers across America are pumping out gluten-free kombucha beers flavored with hops, hibiscus and lime.
Invest while you can: The global kombucha market is expected to grow more than 20% a year and could be worth $5.45 billion by 2025, reports Grand View Research.
Subscribe now to our free email newsletter. Don't miss out!
Sponsored
Meet Your Retirement Goals Effortlessly
The road to retirement may seem long, but with WiserAdvisor, you can find a trusted partner to guide you every step of the way
Wiseradvisor matches you with vetted financial advisors that offer personalized advice to help you to make the right choices, invest wisely, and secure the retirement you've always dreamed of. Start planning early, and get your retirement mapped out today.