A move that swept through the airlines United Airlines was first out of the gate. On Sunday, the company announced it would eliminate the $200 fee for changing a booking on its standard economy and premium cabin tickets, effective immediately.
"When we hear from customers about where we can improve, getting rid of this fee is often the top request," says Scott Kirby, CEO of United, in a video message to consumers.
The following day United's two main competitors, American Airlines and Delta Air Lines, quickly followed suit and eliminated their change fees, too.
Prior to last weekend, the only major U.S. airline without a surcharge for ticket changes was Southwest, America's fourth-largest carrier.
Although the new policies still allow change fees on basic economy tickets, the airlines are waiving those through the end of 2020. And, American has added enhancements to its basic economy fares, including more flexibility for upgrades and the option to purchase priority boarding.
American and United also have decided to dump standby fees for passengers hoping to take earlier flights on the same day as their original tickets. American's new standby policy goes into effect on Oct. 1, and United's begins Jan. 1, 2021.
These shifts come in response to a huge downturn in ridership since the start of the pandemic. Air travel has dropped more than 85% from 2019, and the top four U.S. airlines saw combined losses of $10 billion between April and June, according to multiple media reports.
If the end of change fees could persuade you to book a flight, you'll want to first install a free browser extension that can help you find a low fare, or a discounted hotel room at your destination.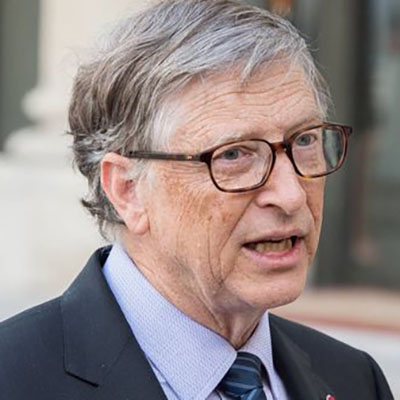 Bill Gates made a splash in 2017 when he bought $520 million worth of U.S. farmland, and he's continued to invest since. What's in it for Gates?
Read More
Is it time to get on board airline stocks? Airline stocks have been in a tailspin since last spring's lockdowns, with share prices for the U.S. big four down an average 46% so far this year.
United's stock has dropped the most, down 58%. At the start of 2020, UAL was trading at almost $90 a share, but as of Aug. 31 it was selling for just $36. Southwest (LUV) has seen the smallest decline in its share price: 28%.
Chances are good that American (AAL), Delta (DAL), United and Southwest will eventually see their share prices rebound, but exactly when that will happen isn't clear — some analysts believe it could take at least three years.
Billionaire businessman Warren Buffett said earlier this year that he's sworn off airline stocks. But if you're investing for the long term, it might not be a bad idea to pick up some blue-chip airline shares while they're stuck on the tarmac. Just remember, there's no guarantee they'll take off anytime soon.
The Robinhood app will allow you to trade shares of the big four airlines with no trading fees or commissions, and if you want to start small you can buy fractions of shares for as little as $1.
When you sign up for Robinhood you'll get a free stock automatically added to your account. The stock you receive is determined by a lottery, but there's a 1 in 30 chance you'll wind up with GE or Ford, and a 1 in 100 chance it'll be Visa or Microsoft.
Sponsored
Are you thinking about saving? Well, stop thinking about it!
Take the change out of your piggy bank and make it work for you.
Acorns is a financial wellness tool that automatically rounds up your card purchases to the nearest dollar and puts those savings into an investment account. It takes the worrying out of investing and matches you with one of five investment portfolios.
Take five minutes to sign up for Acorns today and collect a $10 bonus.