The economics of sin
Fictional mobster Tony Soprano once said there were only two businesses that were recession-proof: adult entertainment and "our thing." Turns out he was right. Recessions push more people into criminal activities, according to researchers at the LSE Centre for Economic Performance. They also boost demand for all forms of adult entertainment, including pornography, alcohol, gambling and tobacco.
The phenomenon is so well-understood that investors and researchers even have a term for it: "sin stocks." Sin stocks like Anheuser-Busch (BUD) and British American Tobacco (BTI) outperformed the S&P 500 in 2022 by wide margins.
OnlyFans
Meanwhile, OnlyFans seems to have avoided much of the pain spreading across the tech sector. The company announced only one minor round of layoffs in 2022, while media giants like Twitter and Netflix lost up to 50% of their workforce.
In fact, OnlyFans is profitable. Since 2020, the platform has delivered at least $500 million in net earnings to its owner, Leonid Radvinsky. Gan says the number of content creators has expanded to 3 million. These "sexfluencers" combine sexual content with traditional online influencer models to generate up to $900,000 a month.
Can you buy OnlyFans stock?
Unfortunately, retail investors are missing out on this entertaining growth story as OnlyFans remains a private company. And that's not likely to change as Gan says the team is "happy being privately held." However, there are other ways investors can bet on the adult entertainment sector in 2023.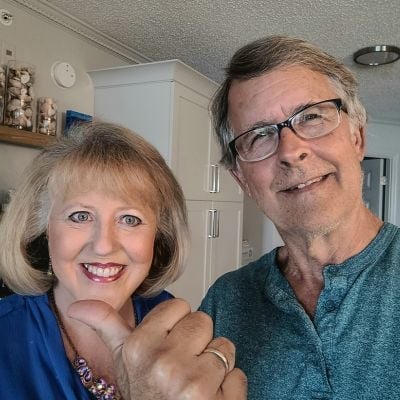 Sin stocks
RCI Hospitality (RICK)
RCI Hospitality (RICK) operates over 40 strip clubs across the country. CEO Eric Langan said the company was "recession-resistant" and that "business is very, very good and we're continuing to run record revenues quarter after quarter."
Nearly half (45%) of the company's revenue is derived from alcohol sales, which tend to be marked up in strip clubs. Put simply, the company has pricing power in the midst of a recession and record-high inflation.
In the fourth quarter of 2022, the company reported 29.9% growth in revenue and 71.6% growth in net free cash flow. The stock is up 34% over the last year.
Gaming and Leisure Properties (GLPI)
Gaming and Leisure Properties Inc. (GLPI) is a specialized real estate investment trust that owns 57 casinos across 17 states. These casino properties are occupied by well-known brands such as Penn Entertainment, Caesars Entertainment, Boyd Gaming Corporation, Casino Queen, Bally's and Cordish Companies.
All contracts are "triple-net" leases which puts the company in a favorable position. GLPI stock is up 22.76% over the past year. It trades at 21 times earnings per share and offers a 5.6% dividend yield.
Vice ETF (VICE)
If you'd rather not pick individual sin stocks, there's a fund that makes it easier to bet on this phenomenon. AdvisorShares Vice ETF (VICE) has over $8.5 million in assets under management and holds sin stocks like Heineken, Monarch Casinos and MGP Ingredients.
The stock is up 6% year-to-date.
What to read next
Sponsored
Follow These Steps if you Want to Retire Early
Secure your financial future with a tailored plan to maximize investments, navigate taxes, and retire comfortably.
Zoe Financial is an online platform that can match you with a network of vetted fiduciary advisors who are evaluated based on their credentials, education, experience, and pricing. The best part? - there is no fee to find an advisor.