Activision Blizzard (ATVI)
Buffett made a small bet on game developer Activision Blizzard earlier this year. However, when it was announced that the company was being acquired by Microsoft, he quadrupled his stake.
He now owns 9.5% of the game maker's outstanding shares.
In a meeting with Berkshire Hathaway shareholders, Buffett claimed this was now part of a merger arbitrage strategy.
Microsoft has offered to pay $95 per share for the company. However, Activision shares trade at more than $78 on the Nasdaq stock exchange. If the deal with Microsoft closes as planned, Buffett can pocket $17 per share in low-risk profit.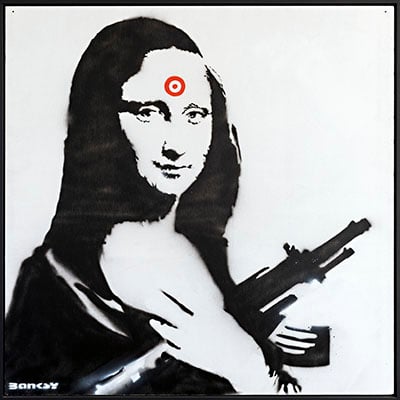 Join Masterworks to invest in works by Banksy, Picasso, Kaws, and more. Use our special link to skip the waitlist and join an exclusive community of art investors.
Skip waitlist
Floor & Decor (FND)
Georgia-based retailer Floor & Decor has a favorable position in the flooring niche. The stock trades at 30 times earnings and has relatively robust margins. It fits in perfectly with the Berkshire Hathaway portfolio of home services and specialty retail, including RH and Nebraska Furniture Mart.
Buffett added a whopping 3.9 million shares of FND to his portfolio in the first quarter.
More: Best investing apps
Chevron (CVX)
Buffett's bet on energy is particularly noteworthy. The price of oil and gas has skyrocketed over the past year. It's driven by a combination of rebounding demand and limited supply. The supply crunch is further exacerbated by sanctions on Russia — a key oil-producing nation — due to the country's invasion of Ukraine.
This is a tailwind for companies like Chevron. The company produces 2% of global oil every year and also plays a key role in other parts of the energy supply chain.
Buffett first acquired a position in the company in 2020. However, he deployed much more capital in the first quarter of this year, making Chevron his fourth-largest position.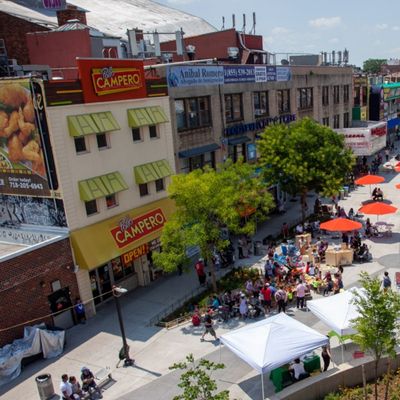 While commercial real estate to has always been reserved for a few elite investors, outperforming the S&P 500 over a 25-year period, First National Realty Partners allows you to access institutional-quality commercial real estate investments — without the leg work of finding deals yourself.
Get started
Occidental Petroleum (OXY)
Occidental Petroleum benefits from the same tailwinds as Chevron. The energy crisis has pushed this stock up 128% year to date. Despite that surge, it's still trading at just 10.7 times earnings.
Buffett acquired 136 million shares of OXY in the first quarter of the year. It's now the eighth-largest holding in the Berkshire Hathaway portfolio.
Apple (APPL)
Berkshire's portfolio is still dominated by one name: Apple Inc.
At the start of the year, the company held roughly 887 million shares of the iPhone maker. In this quarter, Buffett added nearly 4 million more — pushing the aggregate value of this bet up to $155.5 billion. That's nearly 43% of the entire portfolio.
More: How to invest in stocks?
HP (HPQ)
The Oracle of Omaha seems to have overcome his reluctance to bet on technology companies. Besides Apple and Activision, Buffett also added a position in device manufacturer HP Inc.
The overlooked consumer tech giant could be attractive because of its steady profitability. Over the past five years, the company has consistently delivered an annual free cash flow of $4 billion. Some experts expect this to rise modestly to $4.5 billion.
That implies a free cash flow yield of 12%. An ideal fit for Buffett's portfolio.
Sponsored
Fine art as an investment
Stocks can be volatile, cryptos make big swings to either side, and even gold is not immune to the market's ups and downs.
That's why if you are looking for the ultimate hedge, it could be worthwhile to check out a real, but overlooked asset: fine art.
Contemporary artwork has outperformed the S&P 500 by a commanding 174% over the past 25 years, according to the Citi Global Art Market chart.
And it's becoming a popular way to diversify because it's a real physical asset with little correlation to the stock market.
On a scale of -1 to +1, with 0 representing no link at all, Citi found the correlation between contemporary art and the S&P 500 was just 0.12 during the past 25 years.
Earlier this year, Bank of America investment chief Michael Harnett singled out artwork as a sharp way to outperform over the next decade — due largely to the asset's track record as an inflation hedge.
Investing in art by the likes of Banksy and Andy Warhol used to be an option only for the ultrarich. But with a new investing platform, you can invest in iconic artworks just like Jeff Bezos and Bill Gates do.