Airbnb (ABNB) 2020 was a big year for Peter Thiel. Three months after Palantir went public, Airbnb completed its IPO.
And it was quite the debut.
The company was originally priced at $68 per share. On its first day of trading — Dec. 10 — it closed at $144.71, marking a gain of 113%.
Known for its online platform for vacation rentals, Airbnb has survived the worst of the pandemic. And its financials are now on the rise.
In Q2 of 2021, the company reported 83.1 million nights and experiences booked. That was up 197% from the pandemic-struck Q2 of 2020.
Revenue totaled $1.3 billion for the quarter, up nearly 300% year-over-year, and also surpassed Q2 2019 levels.
In other words, Airbnb is pumping out more revenue than even compared to pre-pandemic levels.
Year to date, the stock has returned around 15%. Other travel stocks such as Tripadvisor and Expedia are also up double-digits in 2021.
Of course, with COVID variants still lurking, investing in the vacation space isn't easy.
The good news? If you're on the fence about jumping in, some investing apps will give you a free share of Airbnb or Tripadvisor just for signing up.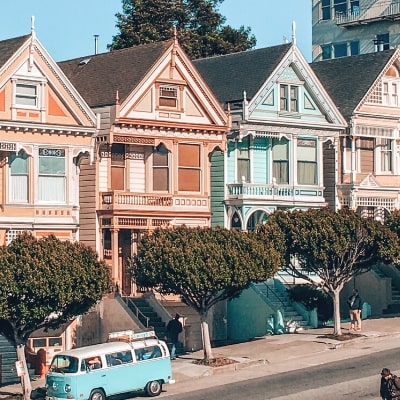 Fundrise helps you invest in real estate without having to buy a house. Let their state-of-the-art technology and in-house experience open the door to new opportunities today.
Sign up
Lyft (LYFT) When the COVID-19 pandemic hit in early 2020, shares of the ride-sharing technologist Lyft took a massive nosedive. And for good reason.
At a time when people were stuck at home, who needed to get around?
But with the economy having largely reopened, it's fair to say that Lyft has regained its forward momentum. The stock is up a whopping 105% over the past 12 months.
Thiel was one of the earliest backers of Lyft and would certainly be proud of what the company has become.
In Q2, Lyft brought in $765 million of total revenue, representing a 125% increase year-over-year and a 26% improvement sequentially.
While Lyft runs a growing business, it's quite a bit smaller than its competitor Uber Technologies in terms of market cap. Uber is also getting renewed investor attention, with shares up around 29% over the past year.
Facebook (FB) At this point, Thiel only has a relatively small stake in social media giant Facebook. But he continues to serve as a board member — a position he has held since 2005.
Facebook made headlines earlier this week due to its massive outage, which also took down its other products including Instagram, Whatsapp, Messenger, and Oculus.
The shares fell more than 5% on the news.
That said, the stock has rewarded investors with a commendable 24% return year to date, easily topping the S&P 500.
Facebook is a behemoth in the social media space, with a market cap of over $900 billion. For context, that's much larger than the market cap of Twitter, SnapChat, and Pinterest combined.
And despite its already established presence, the company continued to expand its reach.
In Q2, Facebook's monthly active users increased 7% year-over-year to 2.9 billion. For the company's entire product lineup, MAUs rose 12% to a whopping 3.51 billion.
Facebook trades at a seemingly steep price of $335 per share. But you can get a piece of the company using a stock trading app that allows you to buy fractions of shares with as much money as you are willing to spend.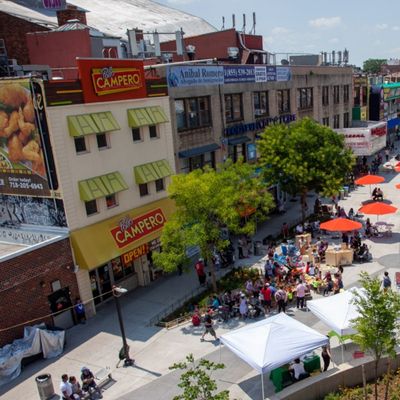 While commercial real estate to has always been reserved for a few elite investors, outperforming the S&P 500 over a 25-year period, First National Realty Partners allows you to access institutional-quality commercial real estate investments — without the leg work of finding deals yourself.
Get started
Get rich like Peter Thiel (starting with $10)
Everyone wants to invest like Peter Thiel.
But turning small amounts of money into big fortunes often involves making risky bets.
For risk-averse investors, there are far safer ways to become a millionaire with small change.
For instance, you can invest spare change while you shop, and some apps will even add a $10 bonus to your account as soon as you make your first investment.
You can even jump into premium commercial real estate, which used to be off-limits to small investors. But thanks to new platforms, you can start building your own portfolio of premium real estate properties — from commercial developments in LA to residential buildings in NYC.
Sponsored
Pour your portfolio a glass of recession resistance
Fine wine is a sweet comfort in any situation — and now it can make your investment portfolio a little more comfortable, too.
Ownership in real assets like fine wine could be the diversification you need to protect your portfolio against the volatile effects of inflation and recession. High-net-worth investors have kept this secret to themselves for too long.
Now a platform called Vinovest helps everyday buyers invest in fine wines — no sommelier certification required.
Vinovest automatically selects the best wines for your portfolio based on your goals, and it tells you the best times to sell to get the best value for your wine.