1. DraftKings (DKNG) DraftKings has only been a public company since July 2019. In less than 30 months, the company has become arguably the most recognizable name in U.S. sports betting.
Its stock has risen by more than 200% over that period, and that's taking into account the drastic slide it's been on since September. DraftKings shares are currently at their lowest point since May of 2020.
DK remains a strong buy-on-the-dip candidate, though, as the company has embarked on a rash of acquisitions (Golden Nugget Online, worth more than $1.5 billion) and partnerships (the UFC, NFL and NBA) that should keep its profile high and top-line rising.
Revenue in Q3 hit $213 million, a 60% year over year increase. During the quarter, both the number of unique monthly players and the average revenue generated per player rose by more than 30%.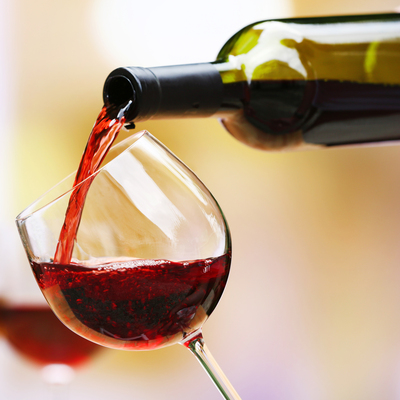 Fine wine is a sweet comfort in any situation — and now it can make your investment portfolio a little more comfortable, too. Now a platform called Vinovest helps everyday buyers invest in fine wines — no sommelier certification required.
Invest Now
2. Flutter Entertainment (PDYPF) The name may not be familiar to the everyday U.S. investor, but with a market cap of $27 billion, Flutter Entertainment is the most valuable sports betting entity in the world.
This Irish company is home to PokerStars, Paddy Power Betfair and fantasy betting behemoth FanDuel, DraftKings' biggest competitor. FanDuel already lays claim to about 45% of the online sports betting market in the U.S.
Flutter's footprint is somewhat smaller than DraftKings' in the U.S. — the company operates in 10 states compared to DK's 14 — but it leads in market share in New Jersey, Pennsylvania, Michigan and Virginia.
Flutter's Q3 showed healthy growth. Both the number of average monthly players and sports-related revenue were up 13% compared to the year-ago period.
Online revenue from its US business rose 85% over the same period.
Like DraftKings, Flutter's stock is down considerably this year (30%), giving contrarian investors something to do with their extra cash.
3. MGM Resorts International (MGM) Unlike DraftKings and Flutter, MGM's stock has had a killer 2021. It's up a whopping 45% this year.
MGM's casino business may not be all that attractive with a new COVID variant chasing people from densely packed public spaces. But its foray into sports betting, led by BetMGM, is helping make up for those comatose slot machines.
In September, BetMGM launched in Arizona, making it the thirteenth state where the company offers mobile sports betting.
Revenue from BetMGM hit $200 million in Q3, and is expected to reach $1 billion in 2022, more than five times what it raked in in 2020.
"The completion of our asset light strategy will allow us to simplify our corporate structure and bolster our liquidity," said CEO Bill Hornbuckle in the earnings release. " I am also excited about our long-term growth prospects, including: BetMGM, which continues to establish itself as a clear leader in U.S. sports betting and iGaming."
Sponsored
Get a piece of commercial real estate
Enhance your portfolio with high-return commercial real estate
First National Realty Partners is the #1 option for accredited investors seeking superior risk-adjusted returns in the grocery-anchored necessity-based retail space.
While commercial real estate has always been reserved for a few elite investors, outperforming the S&P 500 over a 25-year period, First National Realty Partners allows you to access institutional-quality commercial real estate investments — without the leg work of finding deals yourself.
Invest with First National Realty Partners now.