Home Depot may not seem as exciting as crypto, but it's the top holding at OUSA, accounting for 5.08% of the fund's weight.
The home improvement retail giant has around 2,300 stores, with each one averaging approximately 105,000 square feet of indoor retail space, dwarfing many competitors.
While many brick-and-mortar retailers floundered during the pandemic, Home Depot grew its sales nearly 20% in fiscal 2020 to $132.1 billion.
And the company continued its momentum as the economy reopened.
In Q3 of Home Depot's fiscal 2022, sales increased 5.6% year over year while earnings per share improved by 8.2%.
The company also raised its quarterly dividend by 15.2% to $1.90 per share earlier this year. At the current share price, it yields 2.4%.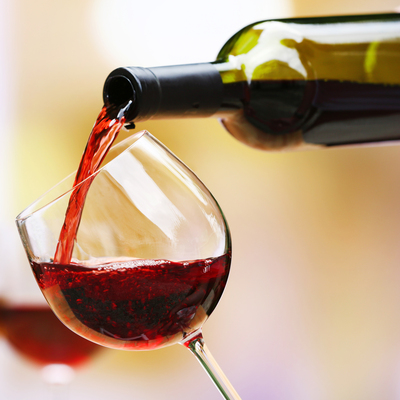 Fine wine is a sweet comfort in any situation — and now it can make your investment portfolio a little more comfortable, too. Now a platform called Vinovest helps everyday buyers invest in fine wines — no sommelier certification required.
Invest Now
Tech stocks aren't known for their dividends, but software gorilla Microsoft is an exception.
The company announced a 10% increase to its quarterly dividend to 68 cents per share in September. Over the past five years, its quarterly payout has grown by 62%.
So it shouldn't come as a surprise that Microsoft is the second-largest holding in O'Leary's OUSA.
Of course, 2022 hasn't been nice to tech stocks, and Microsoft was caught in the sell-off as well. Year-to-date, shares have fallen by 27%.
But business is on the right track. In the September quarter, revenue increased 11% from a year ago to $50.1 billion. On a constant currency basis, revenue growth was a more impressive 16%.
Notably, revenue from Microsoft's Intelligent Cloud segment rose 20% year over year to $20.3 billion.
Given the downturn in its share price, Microsoft could give contrarian investors something to think about.
Johnson & Johnson (NYSE:JNJ)
With deeply entrenched positions in consumer health, pharmaceuticals and medical devices markets, healthcare giant Johnson & Johnson has delivered consistent returns to investors throughout economic cycles.
Many of the company's consumer health brands — such as Tylenol, Band-Aid, and Listerine — are household names. In total, JNJ has 29 products each capable of generating over $1 billion in annual sales.
Not only does Johnson & Johnson post recurring annual profits, but it also grows them consistently: Over the past 20 years, Johnson & Johnson's adjusted earnings have increased at an average annual rate of 8%.
JNJ announced its 60th consecutive annual dividend increase in April and now yields 2.6%.
The stock is also demonstrating its resilience in this ugly market: while the S&P 500 is down double digits year to date, JNJ shares are actually up 1% during the same period.
The company is currently the third-largest holding in OUSA with a weighting of 4.25%.
More: 5 companies that will give you free stock
Sponsored
Get a piece of commercial real estate
Enhance your portfolio with high-return commercial real estate
First National Realty Partners is the #1 option for accredited investors seeking superior risk-adjusted returns in the grocery-anchored necessity-based retail space.
While commercial real estate has always been reserved for a few elite investors, outperforming the S&P 500 over a 25-year period, First National Realty Partners allows you to access institutional-quality commercial real estate investments — without the leg work of finding deals yourself.
Invest with First National Realty Partners now.