Walt Disney Co. (DIS) Disney's stock got hammered in the pandemic's early days, shedding about 38% of its value in the month ending March 20, 2020. After rallying for much of last year, it's down almost 15% since the beginning of 2021. Disney's earnings in the fiscal fourth quarter, which ended Oct. 2, came in about $200 million short of expectations. Its theme parks are still operating at reduced capacity, so Q4's results could have been much worse.
Streaming platform Disney+ is up to 118.1 million subscribers, and the company projects that figure will grow to more than 230 million by 2024. While the company says Disney+ subscriber growth slowed, revenue from subscriptions across Disney+, ESPN+ and Hulu was $4.6 billion in Q4 — 38% higher than a year before.
Disney remains a beloved global brand and says it expects international visitors to parks to pick up later in 2022 as restrictions ease. JPMorgan Chase predicts a full economic rebound from COVID-19 in 2022, and if that's true, Disney's theme parks could once again be packed.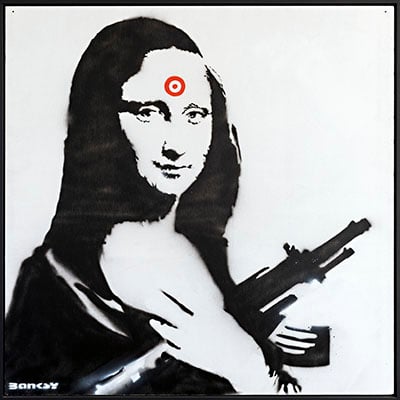 Join Masterworks to invest in works by Banksy, Picasso, Kaws, and more. Use our special link to skip the waitlist and join an exclusive community of art investors.
Skip waitlist
Mastercard (MA) Mastercard's stock has been mostly trending downward since July, and it recently hit the skids, shrinking by 17% from Nov. 16 through Dec. 1. However, it's trending upward over the last week or so, recovering most of that recent loss.
The sell-off of Mastercard's stock doesn't appear to have anything to do with the company's performance. Q3 net revenue was $5 billion, a year-over-year increase of 30%. Purchase volume was up 23% over the same period.
Mastercard's in a tricky position. Buy now, pay later apps are doing their best to disrupt the credit card space, and the company doesn't currently seem to have an answer that will help increase the company's cache with younger users.
But that could be more of a long-term issue. In the short-term, inflation-jacked prices mean customers are paying more, and a rebound in tourism and credit card spending should have the company's users — there's almost a billion of them — ringing up purchases left and right.
AT&T (T) AT&T's stock has been on a downward tumble for a while now. Its share price is 45% lower than it was five years ago, and is down more than 22% this year alone.
AT&T has taken some big swings that haven't paid off. Its purchase of DirecTV and Time Warner in 2015 and 2018, respectively, added more than $130 billion in debt to the company's balance sheet. Last year, T-Mobile replaced AT&T as America's second-largest wireless carrier.
None of that sounds particularly enticing, but the company knows changes need to be made. It divested a number of its smaller businesses and some of its real estate holdings and sold 30% of DirecTV to streamline operations and free up capital for the expansion of its 5G network, which could be huge.
AT&T is still a risky buy with its stumbles this year, but if you believe in the turnaround plan, the anxiety might be worthwhile. Big picture, AT&T continues to boast the scale advantages required to compete in the high-growth wireless space long term.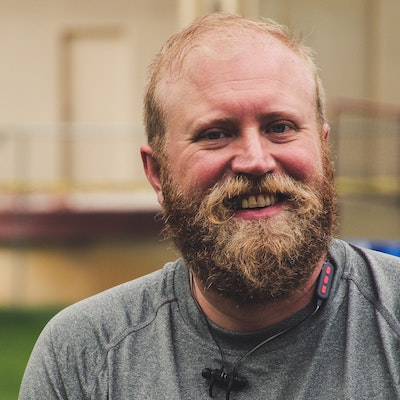 Sign up for Credit Sesame and see everything your credit score can do for you, find the best interest rates, and save more money at every step of the way.
Get Started—100% Free
If your faith in the market is flagging … With elite investors like Charlie Munger, Michael Burry and Jeremy Grantham all saying the market is due for a correction, it might be worth looking into investments other than stocks.
There's no shortage of unique alternative assets you can invest in that have little correlation with the stock market, including luxury vehicles, commercial real estate, blue-chip artworks or even marine finance.
Traditionally, many alternative asset classes have only been available to millionaires because of the enormous costs involved. But a new platform is making these opportunities available to retail investors too.
Sponsored
Fine art as an investment
Stocks can be volatile, cryptos make big swings to either side, and even gold is not immune to the market's ups and downs.
That's why if you are looking for the ultimate hedge, it could be worthwhile to check out a real, but overlooked asset: fine art.
Contemporary artwork has outperformed the S&P 500 by a commanding 174% over the past 25 years, according to the Citi Global Art Market chart.
And it's becoming a popular way to diversify because it's a real physical asset with little correlation to the stock market.
On a scale of -1 to +1, with 0 representing no link at all, Citi found the correlation between contemporary art and the S&P 500 was just 0.12 during the past 25 years.
Earlier this year, Bank of America investment chief Michael Harnett singled out artwork as a sharp way to outperform over the next decade — due largely to the asset's track record as an inflation hedge.
Investing in art by the likes of Banksy and Andy Warhol used to be an option only for the ultrarich. But with a new investing platform, you can invest in iconic artworks just like Jeff Bezos and Bill Gates do.