Facebook (FB) Burry's biggest "long" position is an interesting one: call options on 941,000 shares of Facebook.
Call options provide investors with higher upside potential than simply owning the common shares, but they also come with bigger risk.
To be sure, Facebook hasn't been a market favorite these days. The company had a massive outage last week and continues to face criticism over whistleblower Frances Haugen's recent testimony.
The stock is down about 13% over the past month. But year to date, it's returned a decent 23%.
Facebook is hands-down the largest social media platform in the world, with its family of products having a staggering 3.51 billion monthly active users at the end of June.
Financials are also on the rise. In Q2 2021, revenue rose 56% year-over-year to $29.1 billion while earnings per share more than doubled from a year ago.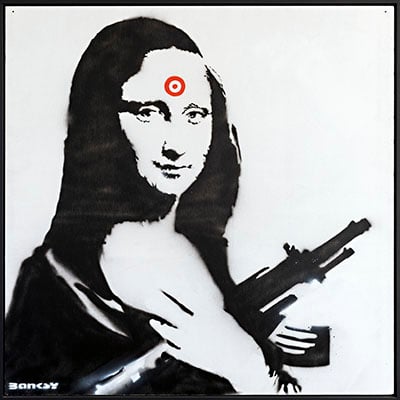 Join Masterworks to invest in works by Banksy, Picasso, Kaws, and more. Use our special link to skip the waitlist and join an exclusive community of art investors.
Skip waitlist
Alphabet Inc (GOOGL) As the parent company of Google, Alphabet now commands a market cap of over $1.8 trillion. But Burry believes it can get even bigger.
At the end of June, his company had call options on 91,900 shares of Alphabet.
The search engine giant crushed Wall Street's expectations in Q2 2021, reporting 62% revenue growth and a net income expansion of 166% from a year ago.
In the earnings conference call, Alphabet's CFO Ruth Porat said she expects "a more muted tailwind to revenues in the third quarter." But that didn't prevent Google shares from trending up.
Despite the market's September slump, Alphabet shares have returned a whopping 62% year to date. That's substantially better than the performance of the other three trillion dollar tech companies — Apple, Microsoft, and Amazon — during the same period.
To be sure, Alphabet now trades at over $2,700 per share. But you can get a piece of the company using a stock trading app that allows you to buy fractions of shares with as much money as you are willing to spend.
Walmart (WMT) Don't think for one second that Burry only bets on tech companies.
His portfolio is also loaded with calls on 378,600 shares of discount retail giant Walmart.
The essential retailer absolutely thrived during the early locked down stages of the pandemic. And business has only continued to improve as things have opened up.
In its fiscal Q2, comparable sales rose 5.2% at Walmart U.S. and 7.7% at Sam's Club. For the entire company, revenue improved 2.4% year-over-year to $141 billion.
Walmart is more than just a brick-and-mortar retail as it also has a huge online presence. The company said that it's on track to do $75 billion in global e-commerce sales this year.
If you're on the fence about jumping into retail, some investing apps will give you a free share of Walmart just for signing up.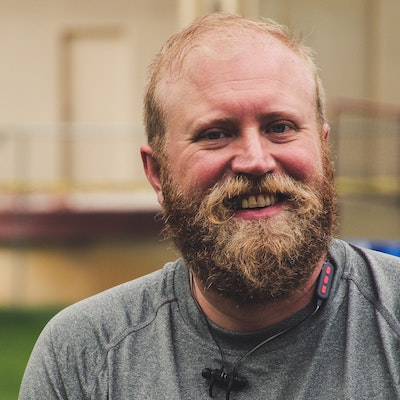 Sign up for Credit Sesame and see everything your credit score can do for you, find the best interest rates, and save more money at every step of the way.
Get Started—100% Free
Burry's secret asset to survive "the mother of all crashes"
Walmart is a recession-proof stock. But how will its shares perform in the mother of all crashes?
It's hard to say. In a market collapse, all sectors can get sold off.
If you want to invest in something that has little correlation with the ups and downs of the stock market, you might want to consider an overlooked asset — fine art.
Investing in fine art by the likes of Banksy and Andy Warhol use to be an option only for the ultra-rich like Burry.
But with a new investing platform, you can invest in iconic artworks too, just like Jeff Bezos and Peggy Guggenheim.
On average, contemporary artworks appreciate in value by 14% per year, easily topping the average returns of 9.5% you'd see with the S&P 500.
Sponsored
Fine art as an investment
Stocks can be volatile, cryptos make big swings to either side, and even gold is not immune to the market's ups and downs.
That's why if you are looking for the ultimate hedge, it could be worthwhile to check out a real, but overlooked asset: fine art.
Contemporary artwork has outperformed the S&P 500 by a commanding 174% over the past 25 years, according to the Citi Global Art Market chart.
And it's becoming a popular way to diversify because it's a real physical asset with little correlation to the stock market.
On a scale of -1 to +1, with 0 representing no link at all, Citi found the correlation between contemporary art and the S&P 500 was just 0.12 during the past 25 years.
Earlier this year, Bank of America investment chief Michael Harnett singled out artwork as a sharp way to outperform over the next decade — due largely to the asset's track record as an inflation hedge.
Investing in art by the likes of Banksy and Andy Warhol used to be an option only for the ultrarich. But with a new investing platform, you can invest in iconic artworks just like Jeff Bezos and Bill Gates do.