Sign up for our MoneyWise newsletter to receive a steady flow of actionable ideas from Wall Street's top firms.
Global X Blockchain ETF(BKCH)
Blockchain is more than just bitcoin. To get exposure to leading players in the segment, consider Global X Blockchain ETF.
The fund invests in businesses that are solidly positioned for the increasing adoption of blockchain technology. They include crypto miners, digital asset transaction technologists and developers of blockchain applications.
Global X Blockchain ETF's portfolio currently consists of 27 stocks, with the top five holdings being Marathon Digital Holdings (11.0%), Riot Blockchain (10.9%), Coinbase Global (9.4%), Galaxy Digital Holdings (8.1%) and Northern Data (6.5%).
The ETF has an expense ratio of 0.5%.
More: ETFs vs. mutual funds: What's the difference?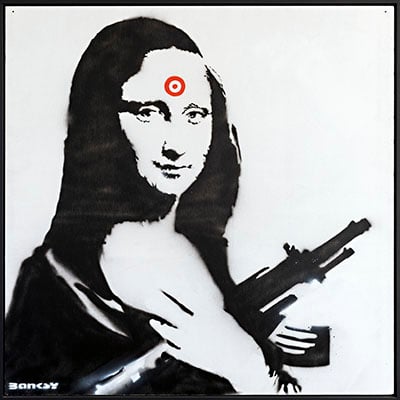 Join Masterworks to invest in works by Banksy, Picasso, Kaws, and more. Use our special link to skip the waitlist and join an exclusive community of art investors.
Skip waitlist
First Trust Indxx Innovative Transaction & Process ETF (LEGR)
First Trust Indxx Innovative Transaction & Process ETF aims to replicate the performance of the Indxx Blockchain Index. The index is made up of companies that are either actively using, investing in, or developing products that benefit from blockchain technology.
The ETF holds 103 stocks, making it one of the more diversified funds in the space.
While most blockchain ETFs focus on the U.S., LEGR gives investors access across the globe. In fact, the U.S. represents just 34.9% of the fund's geographical exposure.
LEGR also has geographic exposure to China (11.5%), Germany (8.5%), India (7.4%), France (5.4%), the U.K. (5.0%) and Switzerland (3.0%) among others.
LEGR's expense ratio is 0.65%.
Bitwise 10 Crypto Index Fund (BITW)
If you simply want to invest in large cryptocurrencies, Bitwise 10 Crypto Index Fund is worth a look.
The fund tracks an index made up of the 10 largest crypto assets weighted by market capitalization. Because cryptocurrencies are often highly volatile, the index is rebalanced monthly to stay up to date with the rapidly changing market prices.
The fund's five largest holdings are Bitcoin (63.7%), Ethereum (27.9%), Cardano (2.0%), Solana (2.0%) and Polkadot (1.4%).
BITW has a relatively high expense ratio of 2.5%.
Sign up for our MoneyWise newsletter to receive a steady flow of actionable ideas from Wall Street's top firms.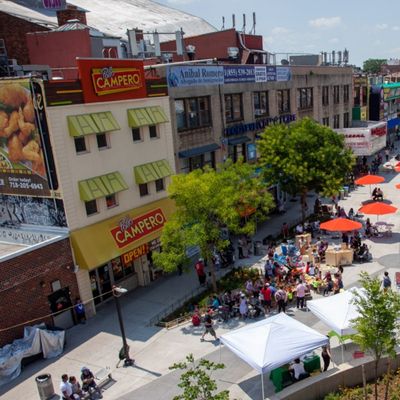 While commercial real estate to has always been reserved for a few elite investors, outperforming the S&P 500 over a 25-year period, First National Realty Partners allows you to access institutional-quality commercial real estate investments — without the leg work of finding deals yourself.
Get started
More from MoneyWise
Sponsored
Fine art as an investment
Stocks can be volatile, cryptos make big swings to either side, and even gold is not immune to the market's ups and downs.
That's why if you are looking for the ultimate hedge, it could be worthwhile to check out a real, but overlooked asset: fine art.
Contemporary artwork has outperformed the S&P 500 by a commanding 174% over the past 25 years, according to the Citi Global Art Market chart.
And it's becoming a popular way to diversify because it's a real physical asset with little correlation to the stock market.
On a scale of -1 to +1, with 0 representing no link at all, Citi found the correlation between contemporary art and the S&P 500 was just 0.12 during the past 25 years.
Earlier this year, Bank of America investment chief Michael Harnett singled out artwork as a sharp way to outperform over the next decade — due largely to the asset's track record as an inflation hedge.
Investing in art by the likes of Banksy and Andy Warhol used to be an option only for the ultrarich. But with a new investing platform, you can invest in iconic artworks just like Jeff Bezos and Bill Gates do.