Trulieve Cannabis (TCNNF) California might be Bieber's favorite weed spot, but investors should put Florida on the map, too.
Case in point: Trulieve Cannabis entered Florida by winning the first medical marijuana application in the state in 2015. Today, the company has 90 stores, over 600,000 patients and around 2 million square feet of cultivation in the Sunshine State.
In fact, Trulieve is by far the No. 1 player in Florida's cannabis market, with an estimated share of 46%.
Trulieve's financials have grown tremendously, and even the COVID-19 pandemic couldn't stop the momentum. In 2020, revenue rose 106% from the 2019 level, to $521.5 million.
In the first six months of 2021, revenue surged another 89% year-over-year, to $408.9 million.
The stock has nearly tripled since the beginning of 2020. But in recent months, it has cooled.
In fact, Trulieve has pulled back more than 40% from its March peak. But given the growth momentum in its business, now could be a good time to add some Trulieve shares to your portfolio, even if you are starting with only $10.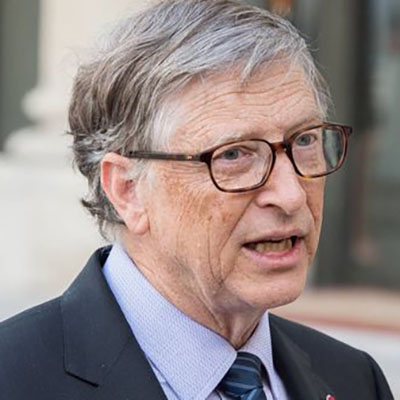 Bill Gates made a splash in 2017 when he bought $520 million worth of U.S. farmland, and he's continued to invest since. What's in it for Gates?
Read More
Green Thumb Industries (GTBIF) Green Thumb is a vertically integrated cannabis company headquartered in Chicago. It has 16 manufacturing facilities, six consumer product brands, more than 60 operating stores, and licenses for 111 retail locations.
Just like Trulieve, Green Thumb delivered huge returns to early investors, but the stock hasn't been able to continue its upward momentum: Though it has gained 91% year-over-year, it has fallen about 4% over the last six months.
Business, however, has only been going up.
Revenue totaled $221.9 million for the quarter that ended in June, up 85.4% year-over-year and 14.1% sequentially.
But the best part has been the bottom line. Green Thumb turned a profit of $22.1 million for the quarter, compared to a loss of $12.9 million in the year-ago period.
Curaleaf Holdings (CURLF) With a market cap of around $8 billion, Curaleaf is a bigger company than both Trulieve and Green Thumb.
It has a huge presence in the U.S. cannabis industry, with 30 processing facilities, approximately 2 million square feet of cultivation capacity, 111 retail locations and around 2,000 wholesale partner accounts.
Operational in 23 states already, Curaleaf has exposure to a population of 192 million.
During the second quarter, revenue increased 166% year-over-year to $312 million. For the full year, the company is projected to bring in $1.2 billion to $1.3 billion.
With a revenue run rate trending at about $100 million a month, Curaleaf is a name pot investors should not ignore.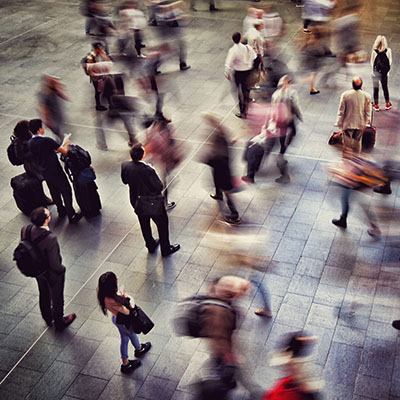 It seems like a tricky time to get into real estate, and being a landlord isn't as passive as you think. Look at these low-stress options instead.
Read More
Big risk, big returns? Since Trulieve, Green Thumb and Curaleaf are over-the-counter stocks (for U.S. investors, that is, because the companies are listed in Canada), they might seem more risky than NYSE- or Nasdaq-listed marijuana companies like Canopy Growth or Cronos.
Canopy Growth was the first cannabis producer to list on the NYSE (it has since moved to Nasdaq), while Cronos made headlines when tobacco giant Altria made a $1.8 billion investment in the company.
Most recently, investors are warming up to Tilray, a Nasdaq-listed pot company that enjoyed a nice little pop on Thursday thanks to a solid earnings report.
But the reality is, even the best-known players in the sector can experience massive swings in their share prices — in either direction.
Just check the long-term stock chart of any pot company and you'll see what I mean.
Cannabis is a nascent industry, so pot stocks have the potential to turn small amounts of money into something substantial. But don't risk more than what you can afford to lose.
And if you tend to be more risk-averse, there are better ways to build a fortune — and with little more than "spare change" from your everyday purchases.
Sponsored
Generating regular income should be a top priority for risk-averse investors.
And you don't have to limit yourself to the stock market to do that.
For instance, some popular investing services let you lock in a steady rental income stream by investing in premium commercial real estate properties — from R&D campuses in San Jose to industrial e-commerce warehouses in Baltimore.
You'll gain exposure to high-end properties that big-time real estate moguls usually have access to.
And the best part? You'll receive regular passive income in the form of cash distributions without any headaches or hassles.