Opendoor (OPEN) Opendoor was trouncing Zillow even before the latter staggered out of the iBuying market.
In the second quarter, Zillow sold 2,086 homes at a profit margin of 5.8%. Opendoor sold 3,481 homes at a margin of 10.8%. It followed that up by selling 5,988 homes in Q3, generating gross profits of $202 million along the way.
Can Opendoor keep up that momentum? That's the question. The company bought up almost three times as many homes as it sold in Q3, all of which will need to be renovated while supply chain snags and labor shortages are driving up the cost of repairs.
But those concerns face all iBuyers. If you believe in the industry, you could do worse than investing in the largest one — especially now that Zillow's failure dragged all iBuyers' share prices down. Opendoor's stock has shed 31% in the last month.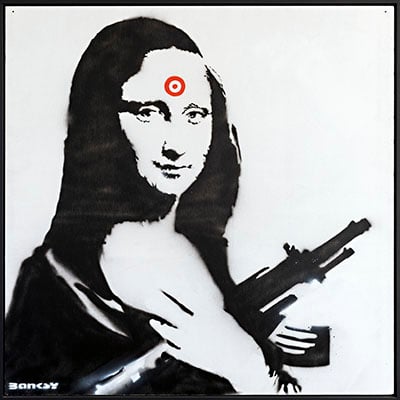 Join Masterworks to invest in works by Banksy, Picasso, Kaws, and more. Use our special link to skip the waitlist and join an exclusive community of art investors.
Skip waitlist
Offerpad (OPAD) Offerpad is a smaller operation than Opendoor, but the companies have had a similarly great year.
In the third quarter, Offerpad reported revenue of $540 million, up from $186 million a year ago. The company has projected 2021 revenue to be in the neighborhood of $1.9 billion, right in line with analysts' expectations of $1.84 billion.
While it could be argued that Opendoor's buying frenzy in Q3 might be a little ambitious, Offerpad is scaling up at a more modest pace, which may help insulate it from any major shocks to the housing market. The company sold 1,673 homes in the third quarter and bought 2,753.
If you want to roll the dice with an iBuyer that is very much in growth mode, shares in Offerpad are quite approachable. And their price has remained relatively stable — down about 4% — since Zillow showed itself out.
Redfin (RDFN) Redfin is an intriguing option because it's not solely an iBuyer. It's a full-fledged real estate brokerage as well as a mortgage business, which adds some always appreciated diversification into the mix.
Redfin has recently taken a conservative approach to iBuying, lowering the offers it made on homes in September as a means of avoiding the same kind of mistake as Zillow.
That careful approach has paid off. Redfin had a killer Q3, when earnings were up 128% year-over-year.
The company's stock has been in a bit of a freefall since hitting almost $97 a share in February. It lost 21% in the last month and is now cheaper than it's been since July of last year.
If you're buying the dip, Redfin may be a long-term play. With interest rates set to rise, a cold front could be heading for the country's red-hot real estate market next year.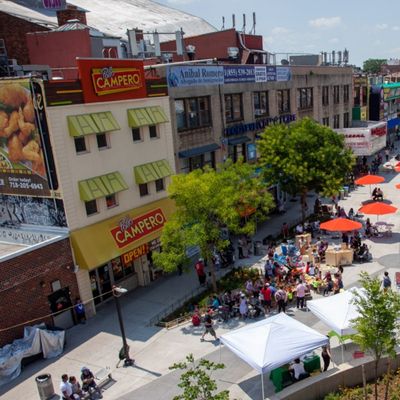 While commercial real estate to has always been reserved for a few elite investors, outperforming the S&P 500 over a 25-year period, First National Realty Partners allows you to access institutional-quality commercial real estate investments — without the leg work of finding deals yourself.
Get started
A real way to get involved Of course, if you'd rather stay out of the stock market, there's a more direct way to own commercial real estate.
For instance, some popular investing services let you lock in a steady rental income stream by investing in premium commercial real estate — from research and development campuses in San Jose to industrial e-commerce warehouses in Baltimore.
You'll gain exposure to high-end commercial properties accessible to big-time real estate moguls.
And the best part? You'll receive regular passive income in the form of dividend distributions without any headaches or hassles.
Sponsored
Fine art as an investment
Stocks can be volatile, cryptos make big swings to either side, and even gold is not immune to the market's ups and downs.
That's why if you are looking for the ultimate hedge, it could be worthwhile to check out a real, but overlooked asset: fine art.
Contemporary artwork has outperformed the S&P 500 by a commanding 174% over the past 25 years, according to the Citi Global Art Market chart.
And it's becoming a popular way to diversify because it's a real physical asset with little correlation to the stock market.
On a scale of -1 to +1, with 0 representing no link at all, Citi found the correlation between contemporary art and the S&P 500 was just 0.12 during the past 25 years.
Earlier this year, Bank of America investment chief Michael Harnett singled out artwork as a sharp way to outperform over the next decade — due largely to the asset's track record as an inflation hedge.
Investing in art by the likes of Banksy and Andy Warhol used to be an option only for the ultrarich. But with a new investing platform, you can invest in iconic artworks just like Jeff Bezos and Bill Gates do.