Marathon Digital Holdings (MARA) Marathon is a cryptocurrency miner. Year-to-date, its mining fleet has produced approximately 2,516 self-mined bitcoins.
And while some bitcoin miners might be tempted to sell their coins in the recent crypto rally, Marathon simply hoards them — an act known as "holding on for dear life," or HODL, to crypto enthusiasts.
Unsurprisingly, the stock did well in the crypto boom. Year-to-date, Marathon shares are up an incredible 362%.
The stock came up in Goldman's screening process because the consensus estimate for its annual revenue growth is 105% from 2021 to 2023. Meanwhile, the consensus estimate for its 2023 profit margin is 51%.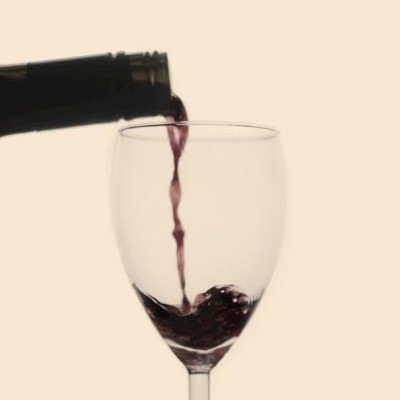 Fine wine is a sweet comfort in any situation — and now it can make your investment portfolio a little more comfortable, too. Now a platform called Vinovest helps everyday buyers invest in fine wines — no sommelier certification required.
Invest Now
Riot Blockchain (RIOT) Riot Blockchain is another crypto play that showed up in Goldman's search. It mines bitcoin and hosts mining equipment for institutional clients.
In Q3, revenue totaled $64.8 million, up a staggering 2,532% year-over-year.
But Wall Street believes the best is yet to come. The consensus annual revenue growth projection is 69% from now till 2023, with the profit margin reaching 46%.
Shares have already more than doubled in 2021.
Of course, there are many ways to jump into the crypto boom. For instance, some apps allow you to pick up crypto ETFs or buy cryptocurrency directly, all commission-free.
Marvell Technology (MRVL) Chipmakers are firing on all cylinders right now, and Marvell Technology in particular is receiving plenty of investor attention.
Its stock has surged 57% year-to-date.
Thanks to growing demand from data centers — Marvell's largest end market — the company's revenue grew 48% year-over-year to $1.076 billion in its most recent fiscal quarter.
Going forward, Wall Street expects the company's sales to grow at an annual clip of 20% in the next two years, with a profit margin estimated at 35%.
MP Materials (MP) MP Materials is a rare earth mining company that billionaire investor Chamath Palihapitiya helped take public through a SPAC last year.
The company owns and operates Mountain Pass, the only integrated rare earth mining and processing site in North America.
Shares are up 49% year-to-date.
One of the reasons behind the investor enthusiasm is that electric vehicles (EVs) need powerful rare earth magnets to turn energy into motion. Given the growth rate in the EV industry, MP's outperformance shouldn't come as a surprise.
The company is expected to deliver annual revenue growth of 50% through 2023.
Mastercard (MA) In terms of market cap, Mastercard is bigger than all the previously mentioned companies combined.
While smaller companies tend to be more nimble, the financial services giant can also deliver rapid growth, especially as pandemic restrictions are being lifted.
In Q3, Mastercard's gross dollar volume rose 20% year-over-year on a local currency basis. Cross-border volume, on the other hand, surged a more impressive 52%.
Analysts expect the company's revenue to increase at an annual clip of 18% in the next two years.
Yes, Mastercard does trade at over $330 per share at the moment. But you can still get a piece of the company using a popular app that allows you to buy fractions of shares with as much money as you are willing to spend.
A fine strategy further afield Of course, you don't have to limit yourself to the stock market.
There are real assets that have survived all kinds of interest-rate environments while also delivering market-beating returns.
For instance, contemporary artwork has outperformed the S&P 500 by a commanding 174% over the past 25 years, according to the Citi Global Art Market chart.
Investing in fine art by the likes of Banksy and Andy Warhol used to be an option only for the ultra rich. But with a new investing platform, you can invest in iconic artworks, too, just like Jeff Bezos and Bill Gates do.
Sponsored
Get a piece of commercial real estate
Enhance your portfolio with high-return commercial real estate
First National Realty Partners is the #1 option for accredited investors seeking superior risk-adjusted returns in the grocery-anchored necessity-based retail space.
While commercial real estate has always been reserved for a few elite investors, outperforming the S&P 500 over a 25-year period, First National Realty Partners allows you to access institutional-quality commercial real estate investments — without the leg work of finding deals yourself.
Invest with First National Realty Partners now.