*Sign up for our MoneyWise newsletter to receive a steady flow of actionable ideas from Wall Street's top firms.
Gilead Sciences
Gilead Sciences is already one of the more generous dividend-payers from the healthcare sector, currently offering an annual dividend yield of 4.8%. But Goldman sees bigger payouts on the horizon.
The financial juggernaut predicts that by 2023, Gilead's dividend per share divided by its current price will lead to a yield of 5%.
There's good reason to be optimistic about this biopharmaceutical company. In Q1, Gilead's revenue grew 3% year over year to $6.6 billion while adjusted earnings per share increased 4% to $2.12.
It also has a solid cash position of almost $7 billion as of Mar. 31.
Gilead started paying dividends in 2015 with a quarterly payout of 43 cents per share. Today, the company pays 73 cents per share — so the amount has grown by almost 70%.
More: Best investing apps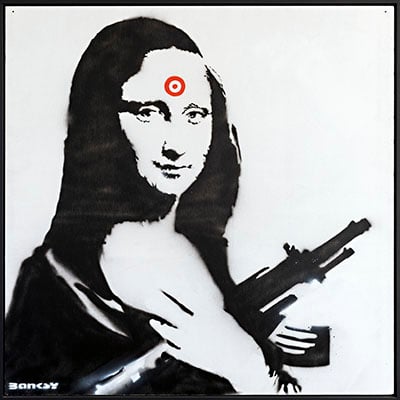 Join Masterworks to invest in works by Banksy, Picasso, Kaws, and more. Use our special link to skip the waitlist and join an exclusive community of art investors.
Skip waitlist
Best Buy (BBY)
The past few years haven't been kind to brick-and-mortar stores. So who would have guessed that electronics retailer Best Buy — with more than 1,000 stores in the U.S. and Canada — would be able to deliver the dividend growth that it has of late?
In 2021, the company raised its quarterly dividend by 27% to 70 cents per share. Earlier this year, management announced another 26% quarterly payout increase to 88 cents per share.
While many retailers are still struggling, Best Buy has found its momentum. In the fiscal year ended Jan. 29, the company delivered record revenue and profitability, highlighted by 10.4% same-store sales growth.
The stock currently yields 4.1%. Goldman sees Best Buy continuing its dividend growth streak and offering a yield (based on the current price) of 4.3% in 2023.
More: Energy stocks
Devon Energy (DVN)
With oil and gas prices shooting through the roof, energy stocks have become some of the healthiest dividend payers in the market.
Devon Energy, for instance, recently hiked its quarterly payout by 27% to a record high of $1.27 per share, giving the stock a mouth-watering annual yield of 7.6%. The board also increased the company's share repurchase authorization by 25% to $2 billion.
In Q1, Devon generated $1.3 billion of free cash flow for the quarter, marking an 18% increase year over year.
Goldman expects prosperity to persist for the oil and gas producer, projecting a dividend yield of 7.8% in 2023 based on the current stock price. That said, it's important to note that Devon's dividend consists of a fixed quarterly payout and a variable dividend that includes up to 50% of excess free cash flow.
Sign up for our MoneyWise newsletter to receive a steady flow of actionable ideas from Wall Street's top firms.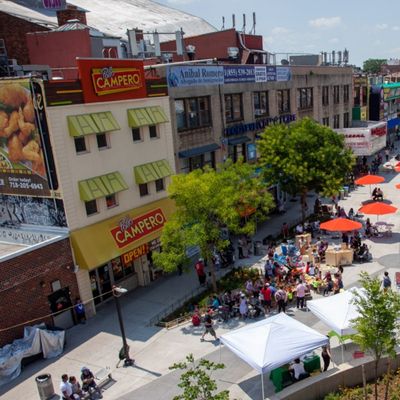 While commercial real estate to has always been reserved for a few elite investors, outperforming the S&P 500 over a 25-year period, First National Realty Partners allows you to access institutional-quality commercial real estate investments — without the leg work of finding deals yourself.
Get started
More from MoneyWise
Sponsored
Fine art as an investment
Stocks can be volatile, cryptos make big swings to either side, and even gold is not immune to the market's ups and downs.
That's why if you are looking for the ultimate hedge, it could be worthwhile to check out a real, but overlooked asset: fine art.
Contemporary artwork has outperformed the S&P 500 by a commanding 174% over the past 25 years, according to the Citi Global Art Market chart.
And it's becoming a popular way to diversify because it's a real physical asset with little correlation to the stock market.
On a scale of -1 to +1, with 0 representing no link at all, Citi found the correlation between contemporary art and the S&P 500 was just 0.12 during the past 25 years.
Earlier this year, Bank of America investment chief Michael Harnett singled out artwork as a sharp way to outperform over the next decade — due largely to the asset's track record as an inflation hedge.
Investing in art by the likes of Banksy and Andy Warhol used to be an option only for the ultrarich. But with a new investing platform, you can invest in iconic artworks just like Jeff Bezos and Bill Gates do.