Healthy dividend stocks have the potential to:
Offer a plump income stream in both good times and bad times.
Provide much-needed diversification to growth-oriented portfolios.
Outperform the S&P 500 over the long haul.
While the prevailing sentiment is far from bullish, Wall Street still likes dividend stocks. Here are three that analysts find particularly attractive.
AT&T (T)
Let's start with a household name.
AT&T is one of the largest telecommunications companies in the world. More than 100 million consumers in the U.S. use its mobile and broadband services. At the same time, the company also serves nearly all of the Fortune 1000 companies with connectivity and smart solutions.
And because wireless and Internet services are necessities for the modern economy, AT&T generates a recurring business through thick and thin.
The company pays quarterly dividends of 27.75 cents per share, translating to an annual yield of 6.1%. To put things in perspective, the average S&P 500 company yields just 1.5%.
Last month, Morgan Stanley analyst Simon Flannery reiterated an 'overweight' rating on AT&T. He has a price target of $22 – roughly 22% above where the stock sits today.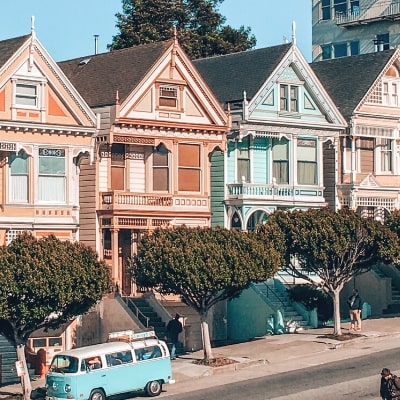 Fundrise helps you invest in real estate without having to buy a house. Let their state-of-the-art technology and in-house experience open the door to new opportunities today.
Sign up
Simon Property Group (SPG)
Real estate has been a popular inflation hedge throughout history. Not only do real estate prices tend to increase in an inflationary environment, but rental properties can also generate a stable income stream for investors.
These days, you don't need to be a landlord to collect rent checks. Publicly traded real estate investment trusts own and operate income-producing properties on investors' behalf.
Simon Property, for instance, owns commercial real estate — shopping malls, outlet centers, and community/lifestyle centers — across North America, Europe, and Asia.
Earlier this month, Simon Property's board of directors approved a 3% increase to the company's quarterly dividend payment to $1.75 per share, giving the stock an annual yield of 6.1% at the current price.
Deutsche Bank analyst Derek Johnston has a 'buy' rating on Simon Property and a price target of $129. Since shares trade at around $114 today, his price target implies a potential upside of 13%.
Plains All American Pipeline (PAA)
For investors looking for oversized yield in today's market, the energy sector simply can't be ignored.
With strong oil and gas prices, producers are making money hand over fist. But when it comes to returning cash to investors, midstream operators might do an even better job.
Check out Plains All American Pipeline, a master limited partnership with an extensive network of pipeline gathering and transportation systems. The partnership says that its goal is to "increase its distribution to Unitholders over time through a combination of organic and acquisition-oriented growth."
Earlier this year, management raised PAA's quarterly distribution by 21% to $0.2175 per unit. At the current unit price, the stock yields a generous 7.5%.
While the broad market is deep in the red year to date, PAA climbed 17% in 2022.
Seaport Global sees even better days ahead for the midstream partnership. Its analyst Sunil Sibal has a 'buy' rating on PAA and a price target of $13 — implying a potential upside of 12% from the current levels.
Sponsored
Pour your portfolio a glass of recession resistance
Fine wine is a sweet comfort in any situation — and now it can make your investment portfolio a little more comfortable, too.
Ownership in real assets like fine wine could be the diversification you need to protect your portfolio against the volatile effects of inflation and recession. High-net-worth investors have kept this secret to themselves for too long.
Now a platform called Vinovest helps everyday buyers invest in fine wines — no sommelier certification required.
Vinovest automatically selects the best wines for your portfolio based on your goals, and it tells you the best times to sell to get the best value for your wine.