St. Joe
Headquartered in Panama City Beach, Florida, St. Joe (NYSE:JOE) is a real estate development, asset management and operating company. It has substantial real estate assets and operations in northwest Florida.
The company plans to use its existing assets for residential, hospitality, as well as commercial ventures. At the same time, it has significant residential and commercial land-use entitlements.
That being said, 2022 was not an easy year for real estate stocks and St. Joe wasn't able to escape the sell-off. The company's shares have tumbled 24% over the past 12 months.
Business, however, remained on the right track.
St. Joe generated $190.7 million of revenue in the first nine months of 2022, representing a 14% increase year-over-year. Net income came in at $42.8 million for the first nine months, slightly up from the $42.6 million earned in the prior-year period.
St. Joe pays quarterly dividends of 10 cents per share, translating to an annual yield of just over 1%.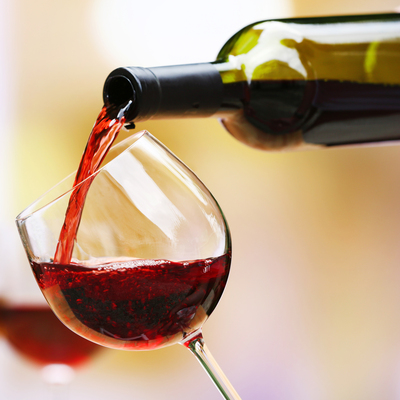 Fine wine is a sweet comfort in any situation — and now it can make your investment portfolio a little more comfortable, too. Now a platform called Vinovest helps everyday buyers invest in fine wines — no sommelier certification required.
Invest Now
Lennar
Lennar started out as a local Miami homebuilder in 1954. Over the decades, the company has substantially expanded its presence. It went public in 1971 and now commands a market cap of over $25 billion.
Lennar's fiscal 2022 ended on Nov. 30 so it has already reported full-year results. For the fiscal year, the company delivered 66,399 homes, up 11% from fiscal 2021.
Notably, Lennar delivered 21,214 homes in its East division, which includes Alabama, Florida, New Jersey, Pennsylvania and South Carolina. East was the biggest contributor to the company's deliveries in fiscal 2022.
Financials have improved as well. Total revenue grew 24% year-over-year to $33.7 billion for the fiscal year, and net earnings increased 4% to $4.6 billion.
In fact, Lennar's net earnings, deliveries and revenues for 2022 were the highest in its history.
Last month, KeyBanc analyst Kenneth Zener reiterated an "overweight" rating on Lennar while raising the price target to $110 — implying a potential upside of 20% from the current levels.
Sun Communities
Florida's warm weather is also attractive to people who want to live in mobile home parks.
And since manufactured homes are some of the most affordable non-subsidized housing options in America, this segment could be worth considering for investors given the gloomy economic outlook.
With that in mind, check out Sun Communities (NYSE:SUI), a real estate investment trust that owns and operates manufactured housing communities, recreational vehicle resorts and marinas.
As of Sept. 30, Sun Communities' portfolio consisted of more than 180,500 developed sites and over 46,100 wet slips and dry storage spaces in 39 states in the U.S., Canada, the U.K. and Puerto Rico.
The company's biggest exposure is Florida, where it has 46,494 manufactured housing and RV sites and 5,139 wet slips and dry storage spaces.
Rents are on the rise and Sun Communities is capitalizing on this trend. The company has sent notices to its manufactured housing residents, expecting 6.2% to 6.4% average rental increases for 2023. For annual RV residents, rental increases are expected to be in the range of 7.7% to 7.9%.
Truist analyst Anthony Hau has a "buy" rating on Sun Communities and a price target of $163 — roughly 17% above where the stock sits today.
Sponsored
Get a piece of commercial real estate
Enhance your portfolio with high-return commercial real estate
First National Realty Partners is the #1 option for accredited investors seeking superior risk-adjusted returns in the grocery-anchored necessity-based retail space.
While commercial real estate has always been reserved for a few elite investors, outperforming the S&P 500 over a 25-year period, First National Realty Partners allows you to access institutional-quality commercial real estate investments — without the leg work of finding deals yourself.
Invest with First National Realty Partners now.