Making a comeback
Poland isn't the only country that's using coal.
According to the International Energy Agency, coal consumption is set to increase globally.
"Based on current economic and market trends, global coal consumption is forecast to rise by 0.7% in 2022 to 8 billion tonnes, assuming the Chinese economy recovers as expected in the second half of the year," the IEA says in a recent report.
"This global total would match the annual record set in 2013, and coal demand is likely to increase further next year to a new all-time high."
The IEA notes that as the world economy bounced back from the COVID-19 pandemic, global coal consumption already rebounded by roughly 6% in 2021.
Analysts point out that the supply and demand dynamics for coal could lead to its glorious revival.
"Looking at the year ahead through the northern winter with gas prices in Europe and gas supply availability, countries are turning back to coal," Shaw and Partners senior analyst Peter O'Connor tells CNBC.
"And supply [of coal] is tight. Why? Because nobody's building capacity and markets will remain tight given the weather and COVID. So that market will stay higher for longer, probably well into the 2023 calendar year."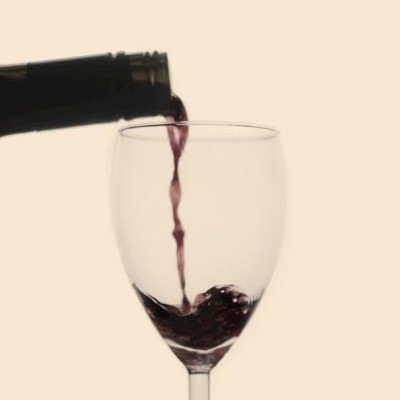 Fine wine is a sweet comfort in any situation — and now it can make your investment portfolio a little more comfortable, too. Now a platform called Vinovest helps everyday buyers invest in fine wines — no sommelier certification required.
Invest Now
Time to revisit coal stocks again?
To be sure, coal is no longer making headlines in the investing world. In fact, the only coal-focused ETF — the VanEck Vectors Coal ETF (KOL) — ceased trading in December 2020.
But the industry is far from dead.
Alliance Resource Partners (ARLP), a diversified producer and marketer of steam coal to major U.S. utilities and industrial users, recently raised its cash distribution to investors by 25%.
The stock is also up 100% year to date, in stark contrast to the broad market's double-digit decline.
Another example is Peabody Energy (BTU), a coal producer headquartered in St. Louis. The company's products are essential for electricity generation and steelmaking. Its shares are up 157% in 2022.
Sponsored
Get a piece of commercial real estate
Enhance your portfolio with high-return commercial real estate
First National Realty Partners is the #1 option for accredited investors seeking superior risk-adjusted returns in the grocery-anchored necessity-based retail space.
While commercial real estate has always been reserved for a few elite investors, outperforming the S&P 500 over a 25-year period, First National Realty Partners allows you to access institutional-quality commercial real estate investments — without the leg work of finding deals yourself.
Invest with First National Realty Partners now.