Cramer's mid-term report card
In October, Cramer evaluated the performance of his namesake index after six months.
The results were solid, to say the least.
"The Cramer COVID-19 index is up more than 45% since we created it on April 24, leaving the major averages in the dust," Cramer said. "Even the tech-heavy Nasdaq only rallied 33% over the same period. The S&P's up 22%. Dow's up less than 20%."
At the time, the performance of Cramer's index was driven largely by the runaway performance of "stay-at-home, work-at-home stocks." The winners at the six-month mark included:
At-home fitness phenomenon Peloton
Personalized remote healthcare provider Livongo Health
Cloud computing services provider Fastly
Zoom Video
Digital payments company Square
Twilio, another cloud communications company
Boston Beer Company, the makers of Samuel Adams
Datadog, who are also involved in cloud computing
Advertising tech provider The Trade Desk
Web security company Cloudflare
The average growth of these 10 stocks was 191.74% in the six months ending Oct. 23, 2020. The top four performers all saw their stock prices increase by more than 220%.
After Round 1, stock-picking was the clear winner.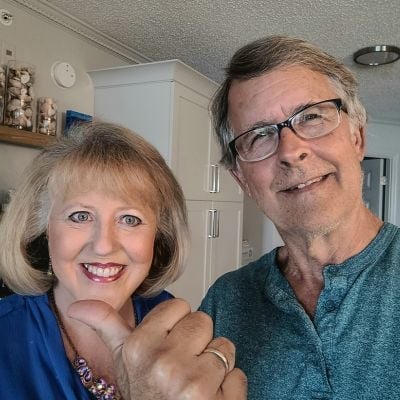 How is Cramer's COVID index faring today?
We have to hand it to Mr. Mad Money. He picked a slew of winners.
Of the 100 companies in the Cramer COVID-19 Index, we found only two whose stocks shed value between April 26, 2020 and May 31, 2021: Gilead Sciences, whose stock price is down 12%, and Citrix Systems, which has fallen almost 24% in the same period.
Most of the remaining 98 have done remarkably well. The top ten performers as of Monday were:
Owens & Minor: +530.3%
Snap Inc.: +385.8%
Moderna: +311.1%
Square: +273.5%
Peloton: +245.6%
CrowdStrike Holdings: +245.3%
Cloudflare: +228.8%
ZScaler, Inc.: 184.2%
Roku: +171.4%
Logitech: +166.6%
Boston Beer Company and Trade Desk, two of Cramer's previous top performers, were only a few percentage points outside the top 10 at time of writing.
Since April 2020, the S&P 500 Index increased by 35.6%. If you had sunk your first stimulus check into an S&P fund, you'd have earned a pretty decent return in just over a year.
But if you had designed a portfolio that allocated the same amount of money into any of Cramer's top 10 individual stocks — or even the top 20 — you would have come out way ahead.
Is Cramer's strategy for everyone?
Jim Cramer's index experiment certainly seems to show the advantage of picking individual stocks over investing in an index.
The only problem is that not every person playing the market can afford to buy a meaningful number of shares in an individual company when they're already selling for over $200 a pop.
So if you happen to bump into Cramer on the street or in the middle of a weird dream, you might want to ask him how the average person can afford to invest in multiple companies on his list without getting tiny pieces of them through an index fund or ETF.
If the fund route is the only one that fits your budget, don't sweat it. Modern technology can help. One popular app will even automatically invest your "spare change" from everyday purchases.
It might not get Jim Cramer's howling approval, but not all of us have CNBC money to play with.
Sponsored
Follow These Steps if you Want to Retire Early
Secure your financial future with a tailored plan to maximize investments, navigate taxes, and retire comfortably.
Zoe Financial is an online platform that can match you with a network of vetted fiduciary advisors who are evaluated based on their credentials, education, experience, and pricing. The best part? - there is no fee to find an advisor.