Inflation, unemployment, and the Fed
The U.S. Federal Reserve has a dual mandate: to ensure price stability and aim for maximum employment.
The first task has been a challenge: prices have been anything but stable. In June, U.S. consumer price index saw its biggest 12-month increase in 40 years. While the headline CPI number has cooled off from its peak recently — September's inflation rate was 8.2% year-over-year — it's still worryingly high.
The labor market — the Fed's second task — seems to be in much better shape. In September, the unemployment rate fell to 3.5%, a multidecade low.
Given this labor market strength and rampant inflation, the Fed is raising interest rates aggressively to bring price levels under control. The central bank increased its benchmark interest rates by 75 basis points last month, marking the third such hike in a row.
Gapen expects the Fed to remain hawkish.
"They'll accept some weakness in labor markets in order to bring inflation down," he says, adding that "we could see six months of weakness in the labor market."
According to the Fed's latest projection, Federal Open Market Committee participants have a median forecast of 4.4% for the unemployment rate in 2023.
Gapen, on the other hand, sees the unemployment rate in the country rise to 5% or 5.5% next year.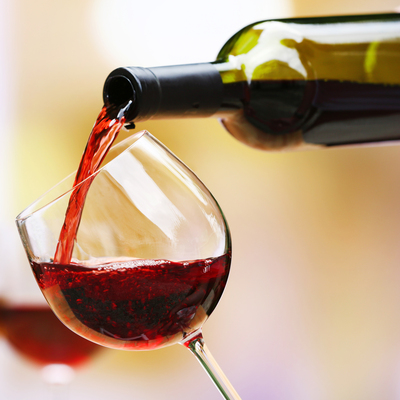 Fine wine is a sweet comfort in any situation — and now it can make your investment portfolio a little more comfortable, too. Now a platform called Vinovest helps everyday buyers invest in fine wines — no sommelier certification required.
Invest Now
More downside for stocks?
The prospect of negative job growth and a recession probably won't bode well for the stock market. When the economy contracts, corporate profits usually deteriorate.
In fact, stocks have already been pummeled — the S&P 500 has plunged 25% year to date.
Bank of America's head of U.S. equity and quantitative strategy Savita Subramanian recently said that the benchmark index is "expensive" and "super crowded."
"The worst thing to hold is the S&P 500 wholesale," she tells CNBC.
Subramanian suggests that if you have a 10-year investment horizon, you can "hold the S&P 500 and watch and wait."
"But if you're thinking about what's going to happen between now and let's say the next 12 months, I don't think the bottom is in."
What should investors do?
Subramanian sees opportunities in small-cap stocks, energy, and healthcare. She also likes "select industrials" — particularly automation plays.
Sponsored
Get a piece of commercial real estate
Enhance your portfolio with high-return commercial real estate
First National Realty Partners is the #1 option for accredited investors seeking superior risk-adjusted returns in the grocery-anchored necessity-based retail space.
While commercial real estate has always been reserved for a few elite investors, outperforming the S&P 500 over a 25-year period, First National Realty Partners allows you to access institutional-quality commercial real estate investments — without the leg work of finding deals yourself.
Invest with First National Realty Partners now.