Sign up for our MoneyWise newsletter to receive a steady flow of actionable ideas from Wall Street's top firms.
Microchip Technology (MCHP)
Microchip Technology makes microcontroller, mixed-signal, analog and flash-IP integrated circuits for a wide range of industries. Its solutions are used by more than 120,000 customers around the world.
The semiconductor industry isn't exactly a market favorite at the moment, and Microchip's stock price reflects that. Year to date, the shares are down about 24%.
That could give contrarian investors something to think about, given how well Microchip's core business is doing. In Q1, the company generated record net sales of $1.84 billion, up 25.7% from a year ago. Operating cash flow came in at $747.7 million, also marking a new record.
BMO Capital Markets analyst Ambrish Srivastava has an 'outperform' rating on Microchip and a price target of $85 — roughly 32% above where the stock sits today.
More: Game-changing tech innovations that are capturing investors' attention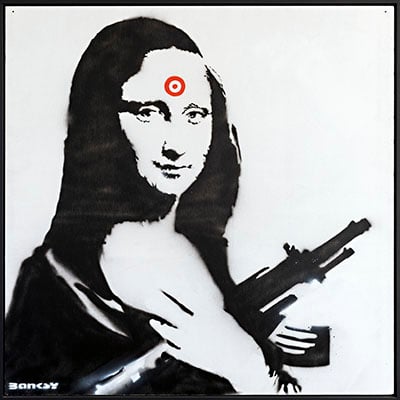 Join Masterworks to invest in works by Banksy, Picasso, Kaws, and more. Use our special link to skip the waitlist and join an exclusive community of art investors.
Skip waitlist
HubSpot (HUBS)
As one of the leading providers of customer relationship management software, HubSpot was a market darling in 2020 and most of 2021.
But momentum has taken a sharp turn. Trading at $310 apiece today, the stock is down a staggering 64% from a top of $866 last November. Of course, you'd have a hard time knowing that from its latest earnings report.
In Q1, total revenue grew 41% year over year to $395.6 million, driven by a 42% increase in subscription revenue. HubSpot earned an adjusted net income of 54 cents per diluted share for the quarter, also marking a substantial improvement from the 31 cents earned a year ago.
BMO Capital Markets analyst Keith Bachman recently lowered his price target on HubSpot from $485 to $405. However, he maintained an 'outperform' rating on the stock, and the new price target still implies a solid upside of 30%.
Cigna (CI)
Unlike the previous two picks, Cigna shares have held up well in 2022. The healthcare insurance giant is up 10% year to date, substantially outperforming the S&P 500's double-digit decline.
According to BMO Capital Markets analyst Matt Borsch, the stock could see even more gains ahead. On Monday, Borsch raised his price target on Cigna from $300 to $320 while reiterating an 'outperform' rating. The new price target suggests a potential upside of 25%.
Cigna's business is on the right track. The company added 698,000 customers in Q1, bringing its total medical customer base to 17.8 million.
Revenue grew 7.4% year over year to $44 billion for the quarter, while adjusted income from operations per share increased 27% to $6.01.
More: How to sell stock?
Sponsored
Fine art as an investment
Stocks can be volatile, cryptos make big swings to either side, and even gold is not immune to the market's ups and downs.
That's why if you are looking for the ultimate hedge, it could be worthwhile to check out a real, but overlooked asset: fine art.
Contemporary artwork has outperformed the S&P 500 by a commanding 174% over the past 25 years, according to the Citi Global Art Market chart.
And it's becoming a popular way to diversify because it's a real physical asset with little correlation to the stock market.
On a scale of -1 to +1, with 0 representing no link at all, Citi found the correlation between contemporary art and the S&P 500 was just 0.12 during the past 25 years.
Earlier this year, Bank of America investment chief Michael Harnett singled out artwork as a sharp way to outperform over the next decade — due largely to the asset's track record as an inflation hedge.
Investing in art by the likes of Banksy and Andy Warhol used to be an option only for the ultrarich. But with a new investing platform, you can invest in iconic artworks just like Jeff Bezos and Bill Gates do.