Precious metals
Precious metals — particularly gold and silver — have been a popular hedge against inflation and uncertainties. They can't be printed out of thin air like fiat money and their value is largely unaffected by economic events around the world.
When the host asked Kiyosaki if he was adding anything to his portfolio, his response was simple: "I'm buying more gold and silver."
To be sure, precious metals aren't immune to the sell-off that's been going on this year. The price of gold is actually down about 9% in 2022, while silver has fallen by nearly 20%.
Kiyosaki sees a glorious revival on the horizon.
"Silver to stay at $20 for 3-5 years, then climb to $100 to $500," he says in a recent Tweet, adding that "everyone can afford silver" and "accumulate silver now."
For gold, he points to fellow investing guru Jim Rickards, who once predicted yellow metal to soar to $15,000 an ounce.
"I like his numbers. I think $15,000 is not out of the question for gold," Kiyosaki says.
While there are many ways to gain exposure to gold and silver, he prefers to just buy the metal directly. Earlier this year, he tweeted that he only wants "real gold or silver coins" and not the ETFs.
"I buy gold and silver for one reason, because if push comes to shove, I can spend it anywhere in the world," he tells Kitco.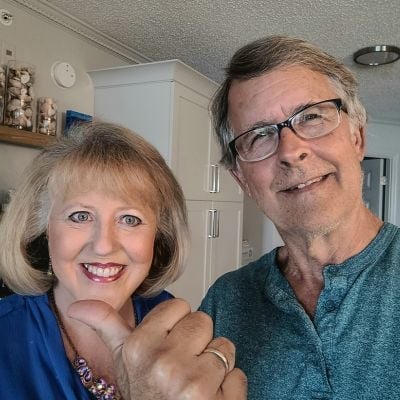 Bitcoin
Some say that bitcoin is the new gold. While Kiyosaki is a self-proclaimed gold bug, he also likes the world's largest cryptocurrency.
Of course, bitcoin is extremely volatile, so Kiyosaki shares the story of how he got on board during one of the pullbacks.
"When Bitcoin the first time hit $20,000, I watched it, and it traced back down," he says.
"So it came back and hit $6,000 so I knew it was picking up momentum as a trader would say … And when it hit $6,000, I bought 60. So I'm in the money."
As we know now, bitcoin then went on a rollercoaster ride, hitting a high of $68,990 last November.
Today, bitcoin trades at around $19,000 apiece — a staggering 72 pullback from its peak but still well above Kiyosaki's entry price.
Looking ahead, he's "optimistic and bullish" on blockchain and is ready to buy the dip again if the downtrend continues.
"If it goes down to $1,000, I'm backing up the truck."
Food
Food prices have been going up amid supply shortages around the world. And that's an area investors might want to pay attention to.
"Inflation about to take off. Best investments are cans of tuna & baked beans," Kiyosaki tweeted in June, explaining that you "can't eat gold, silver, or Bitcoin" but you can eat tuna and beans.
And right now, he tells Kitco he's investing in livestock as well.
"I invest in Wagyu cattle," he says. "People talk about farmland and all that stuff, but I think cattle are great."
Indeed, investing in farmland has been popular these days. After all, Bill Gates turns out to be the largest private owner of farmland in the U.S. And even retail investors are now getting in on the action.
It might be a little bit more difficult for retail investors to get into cattle, but the payoff can be worth it.
"You can always eat the thing," Kiyosaki says.
Sponsored
Follow These Steps if you Want to Retire Early
Secure your financial future with a tailored plan to maximize investments, navigate taxes, and retire comfortably.
Zoe Financial is an online platform that can match you with a network of vetted fiduciary advisors who are evaluated based on their credentials, education, experience, and pricing. The best part? - there is no fee to find an advisor.