Fine art
You probably think of art as just some canvas that makes your living room look nicer, but art has quietly outperformed other asset classes for years.
Art is part of a $1.7 trillion asset class according to Deloitte, which is roughly half the size of venture and private equity. Contemporary art has outperformed the S&P 500 by 131% for the past 26 years, and it has a near zero correlation to stocks according to Citi. Having a low correlation to stocks makes art a useful hedge against market volatility.
Masterworks makes it possible for every savvy investor to access an asset that has previously been limited to the ultra-wealthy. Instead of buying a single painting for millions of dollars, you can now invest in shares of individual works.
With this revolutionary investment platform, all you have to do is select which shares you want to buy and Masterworks will handle the rest.
Skip the waitlist with this exclusive offer for Moneywise readers.
Find a financial adviser in minutes
Are you confident in your retirement savings? Get advice on your investment portfolio from a certified professional through WiserAdvisor. It only takes 5 minutes to connect with an adviser who puts you first.
Get Started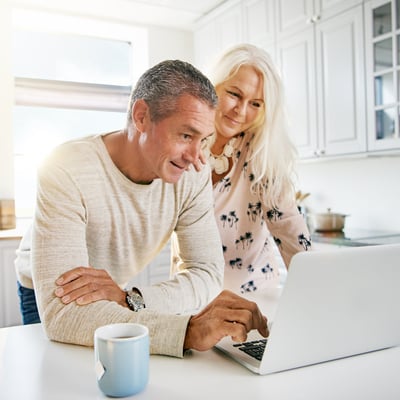 Real estate
It may seem counterintuitive to have real estate on this list.
While it's true that mortgage rates have been on the rise, real estate has actually demonstrated its resilience in times of rising interest rates according to investment management company Invesco.
"Between 1978 and 2021, there were 10 distinct years where the Federal Funds rate increased," Invesco says. "Within these 10 identified years, US private real estate outperformed equities and bonds seven times and US public real estate outperformed six times."
Well-chosen properties can provide more than just price appreciation. Investors also get to earn a steady stream of rental income. But you don't need to be a landlord to start investing in real estate.
First National Realty Partners lets accredited investors own a share of institutional-quality properties leased by national brands like Whole Foods, CVS, Kroger and Walmart.
You'll get a stable, positive cash flow and the firm handles the work for you. FNRP's team of experts vets every deal against a rigorous set of investment criteria and manages them in-house, so you don't have to worry.
Wine
Fine wine has historically offered a great hedge against inflation. As of right now, the S&P 500 is down 24% year to date and down 18% in the past year. Meanwhile, the Liv-ex Fine Wine 1000 has gone up 14.1% and 22%, respectively.
It's a more stable investment than stocks, but everyday investors have largely been locked out of the game by the constraints of specialized knowledge and logistical factors like proper storage.
With a new platform called Vinovest you can take advantage of the money to be earned from fine wine, alongside wealthy collectors like Bill Koch and LeBron James.
They do all the work for you, from storage to shipping, and Vinovest even automatically selects the best wines for your portfolio based on your goals then tells you the ideal times to sell to get the most value for your wine.
Sponsored
Follow These Steps if you Want to Retire Early
Secure your financial future with a tailored plan to maximize investments, navigate taxes, and retire comfortably.
Zoe Financial is an online platform that can match you with a network of vetted fiduciary advisors who are evaluated based on their credentials, education, experience, and pricing. The best part? - there is no fee to find an advisor.