Less competition
You've probably heard of some house in your neighborhood getting sold for well over its asking price because of multiple offers.
When there are competing offers, people don't want their deals to slip away.
But when there's no competition, things can work differently.
"The slowdown in housing-market competition is giving homebuyers room to negotiate, which is one reason more of them are backing out of deals," says Taylor Marr, deputy chief economist at Redfin.
"Buyers are increasingly keeping rather than waiving inspection and appraisal contingencies. That gives them the flexibility to call the deal off if issues arise during the homebuying process."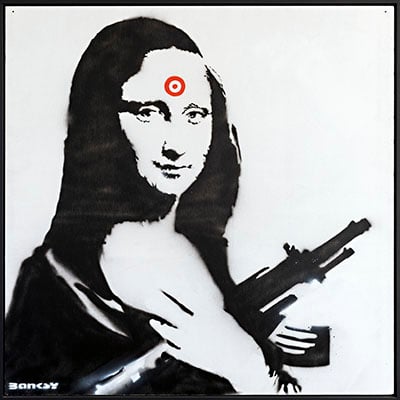 Join Masterworks to invest in works by Banksy, Picasso, Kaws, and more. Use our special link to skip the waitlist and join an exclusive community of art investors.
Skip waitlist
Higher interest rates make housing less affordable
To tame spiking inflation, the Fed is tightening aggressively. Last month, it raised its benchmark interest rates by 75 basis points, marking the largest rate hike since 1994.
And now, with June's headline inflation rate coming in above expectations at 9.1%, traders expect the Fed to make a full percentage move at its meeting later this month.
While it's yet to be seen how effective rate hikes can cool down raging inflation, higher interest rates mean higher costs of borrowing – not good news if you have a mortgage. And that can change the decision of potential home buyers as well.
"Rising mortgage rates are also forcing some buyers to cancel home purchases. If rates were at 5% when you made an offer, but reached 5.8% by the time the deal was set to close, you may no longer be able to afford that home or you may no longer qualify for a loan," Marr explains.
Economy heading in the wrong direction?
Potential buyers could also be standing on the sidelines because of economic uncertainty.
Fannie Mae's Home Purchase Sentiment Index registered a reading of 64.8 in June, marking its second-lowest reading in a decade. Notably, 68% of respondents believe it's a good time to sell a home, while only 20% of respondents think it's a good time to buy a home.
The U.S. economy has made a strong recovery after the pandemic-induced recession in Q2 2020. The labor market bounced back as well with the unemployment rate holding near a five-decade low.
But there are growing concerns among homebuyers.
"In June, a survey-record 81% of consumers reported that the economy is on the wrong track, suggesting to us – and corroborated by other recently released consumer confidence measures – that people appear to be growing increasingly frustrated with inflation and the slowing economy," said Fannie Mae's senior vice president and chief economist Doug Duncan.
"Moreover, 21% of respondents expressed job stability concerns, the highest percentage in 18 months."
Sponsored
Fine art as an investment
Stocks can be volatile, cryptos make big swings to either side, and even gold is not immune to the market's ups and downs.
That's why if you are looking for the ultimate hedge, it could be worthwhile to check out a real, but overlooked asset: fine art.
Contemporary artwork has outperformed the S&P 500 by a commanding 174% over the past 25 years, according to the Citi Global Art Market chart.
And it's becoming a popular way to diversify because it's a real physical asset with little correlation to the stock market.
On a scale of -1 to +1, with 0 representing no link at all, Citi found the correlation between contemporary art and the S&P 500 was just 0.12 during the past 25 years.
Earlier this year, Bank of America investment chief Michael Harnett singled out artwork as a sharp way to outperform over the next decade — due largely to the asset's track record as an inflation hedge.
Investing in art by the likes of Banksy and Andy Warhol used to be an option only for the ultrarich. But with a new investing platform, you can invest in iconic artworks just like Jeff Bezos and Bill Gates do.