The pros
While being a landlord can be a lot of work, the time and money investment does have some serious appeal. Rental properties are assets that generate monthly income and can allow you to benefit from any price appreciation in the long term.
Rent prices went up an average of 5.45% over the last year – and over 30% in some New York and Florida towns, according to a SmartAsset study that looked at rent prices in over 1800 U.S. cities. And with 93% of single family homes being currently occupied, demand for rental units is high. This means you could be more likely to have your pick of prospective tenants and get your unit filled in a shorter amount of time.
More: 36% of millionaires say it'll 'take a miracle' to retire amid rising costs and a shaky market — WiserAdvisor can help you get on the right track even if you don't have $1 million in the bank.
If you decide to sell the property and having the rental unit may add appeal for prospective buyers.
Whether you sell the property or you have that extra monthly income coming in, the extra cash can be part of your retirement nest egg or provide you with the cash to invest to further build your portfolio or even buy your next home.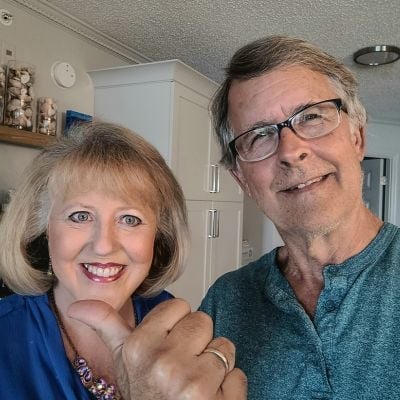 The cons
But it's not all fun and games being a landlord, as the young Reddit poster discovered.
This is particularly true if you end up with tenants who fall behind on rent. Roughly 13.7% of American adults who are currently renting are in this position, according to a 2023 study from LendingTree.
If your rental income is helping to cover the mortgage on the property, make sure you have savings or an emergency fund set up to make the monthly payment if your tenants are late with rent.
Even experts like Dave Ramsey have warned that being a landlord can feel like you're on a "crazy train". On a recent episode of the Ramsey Show, he advised one caller — a frustrated property manager — to, "take a break from crazy. go get you a house."
More: With Arrived, you can use $100 to cash in on prime real estate.
If you have a renter who doesn't pay for months on end, you'll have to evict them – and you wouldn't be alone. Over 1 million evictions have been filed by landlords in the US over the past 12 months, according to data from The Eviction Lab.
Renter rights vary from state to state so you'll need to do your research before embarking on this venture to know exactly what you might have to deal with in a worst-case scenario.
For example, California has an eviction process that takes a minimum of 30 days. One California couple made media waves after they reportedly lost $15,000 trying to get their problem tenant out. You also may need to take your tenant to court if they don't comply with your eviction notice, adding more time, money and stress to the process.
Investing alternatives
If you have come to the realization that the hassle that can come with tenants isn't worth the possible payoff, buying a home or rental property isn't the only way to invest in real estate.
One option is a real estate investment trust (REIT) is a lower-cost and lower-risk way to benefit from the renting boom. REITs are publicly traded entities that own and operate residential and commercial properties that generate income. A percentage of the profits are then distributed to shareholders in the form of dividends.
If you are looking to dip your toe into real estate, there are also crowdfunding platforms which allow individual investors to buy fractional shares of bigger property deals. This option can offer very affordable minimum investments, similar to investing in mutual funds or REITs as well as larger investment opportunities for accredited investors.
You can also consider exchange-traded funds (ETFs), which offer investors the opportunity to invest in a preselected basket of securities. There are many real-estate options to consider including giants like Vanguard Real Estate ETF (VNQ) and the Real Estate Select Sector SPDR Fund (XLRE).
More: Start investing in real estate ETFs commission free with Robinhood.
While ETFs and REITs are relatively easy to buy and sell on major exchanges, it's worth noting they come with a fee — referred to as the management expense ratio (MER) — which is charged in exchange for managing the fund.
If you think taking on the mantle of landlord is too much, you have plenty of accessible options to build the real-estate portfolio of your dreams.
Sponsored
Follow These Steps if you Want to Retire Early
Secure your financial future with a tailored plan to maximize investments, navigate taxes, and retire comfortably.
Zoe Financial is an online platform that can match you with a network of vetted fiduciary advisors who are evaluated based on their credentials, education, experience, and pricing. The best part? - there is no fee to find an advisor.