You can probably guess where this is going.
My parents bought their house for $80,000 in the '80s, and homes like theirs are now fetching over $400,000. The apartment my best friend lived in growing up that was $600/month can now easily be rented out for $1,700. But the building itself? It hasn't changed one bit.
Let's face it: Housing has simply become unaffordable. And for most major cities in America, factors like race, gender identity, and income level are major deciders of where someone lives in this country.
Unfortunately, real estate isn't an equal game. It's not even close. Gentrification rages on throughout the country and centuries-old prejudices still haven't been put aside.
However, everyday investors can play a pivotal role in changing this system. Investing in real estate the right way can start giving underserved communities a place in the real estate world. Don't believe me? Read on.
The short version
Community investing, a form of SRI, involves dealing in equitable real estate that benefits the investor and marginalized communities
Many REITs are now committed to creating diverse teams to help manage and select investments
Being a direct landlord for underserved communities is one of the most hands-on way to combat unfair housing practices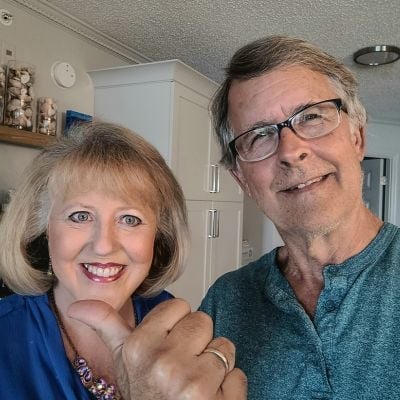 The state of housing for marginalized communities
Secure housing is a concern for many marginalized communities. To illustrate, here are a few facts you might not have known about the housing/rental market:
Those are just a sampling of the systemic discrimination that goes on in the real estate world. In order to combat this, every investor should look at how their real estate investments might be affecting these communities.
Read more:How to invest in real estate with little money
Take part in community investing
Community investing is a subset of socially responsible investing (SRI), which focuses on maintaining an investment portfolio that actively supports underrepresented communities. Community investing covers a range of issues, but a big one is housing discrimination.
The actual investments you'll invest in can look vastly different from investor to investor. For those specifically looking to invest in real estate, here are a few options:
Buy stock in companies that are pushing for fair housing
REITS
Physical property that you or a property manager manages
When you invest with your community in mind, your money will only go towards institutions that not only strive for equality, but actually try to solve or put an end to a certain issue faced by a particular community.
Related: Real estate vs. stocks: why choose one over the other?
Trade your favorite stocks any time
Investing doesn't have to be hard. Robinhood is the only place you can trade stocks, options and ETFs 24 hours a day, 5 days a week, all still commission-free. Start building your portfolio with as little as $1.
Get Started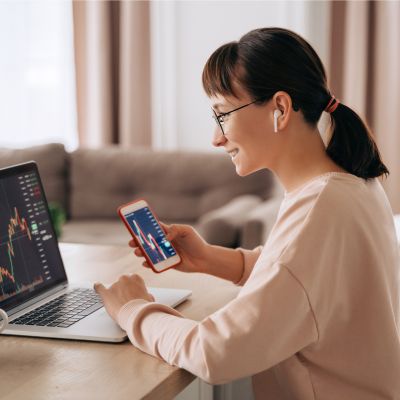 Landlords, focus on renting to underserved communities
If your preferred choice of real estate investing is owning physical property, there is a lot you can do to support marginalized communities. You can focus on what's known as "opportunity zones".
These zones are typically low-income areas, and certain real estate investments can qualify for preferential tax treatment. Providing affordable housing in these areas can help you cut costs and can provide support for communities that need it most — all while reaping returns from your investment.
Find investments specifically dedicated to underserved communities
By giving community members more pathways to invest in their own areas, they're combatting a long history of redlining and gentrification, while also offering participants the opportunity to grow their wealth through real estate investment.
While every investor should be an ally in making the housing market a fair and equitable place, those from marginalized communities have more skin in the game. They can take heart knowing that there are investment options designed to support their communities while also giving themselves access to the investments.
Evolving neighborhood uplift fund by PeerStreet
PeerStreet, the real estate crowdfunding site, is one company that stepped up for racial equality in housing after the murder of George Floyd. Their charitable initiative, the Evolving Neighborhood Uplift Fund (E.N.U.F.), gives minority entrepreneurs who have a special interest in real estate the funding they need to get started. PeerStreet's goal is to help new real estate investors invest back into their own communities.
Related: PeerStreet review
REITs
Real Estate Investment Trusts (REITs) are a way for investors to own real estate without actually owning real estate.
Not all REITs have been known to support communities of greatest need. But with some manageable buy-ins, members of the communities where the real estate is being built can invest in their own communities.
There are also a number of companies who are trying to even the playing field while closing diversity gaps within their management teams. Being able to draw from a wide range of perspectives and experiences help companies understand the communities they're developing in.
A few examples of REITs working towards inclusivity are:
The community investment trust
While the Community Investment Trust (CIT) is only available to residents of Portland, Oregon, there are more of these programs on the horizon.
The premise is simple: CIT purchases a commercial retail building, and offers local investors buy-in options to invest in it, with investment tiers ranging from $10 to $100.
The program is based off the idea that commercial spaces can benefit the community as a whole — especially when those spaces are owned, managed and operated by members of the community.
By giving community members more pathways to invest in their own areas, they're combatting a long history of redlining and gentrification, while also offering participants the opportunity to grow their wealth through real estate investment.
Know where not to invest
Divesting from non-inclusive real estate is fairly simple: Don't include corporate or commercial real estate in your portfolio.
Of course, that's much easier said than done.
Nobody is saying that you have to bar any big office buildings and condo-developing real estate from your portfolio. After all, those have proved to be a very successful strategies for many investors.
But it's important to do your due diligence before committing funds.
How? If you're investing on a fairly large scale, or even if you're just using a crowdfunding platform, research the company's history. Or ask your financial advisor to look into the neighborhoods where your money will go towards building real estate.
As you're combing through the research, make sure you find out:
Who lives in the area you're investing in?
Is the developer taking over a low-income area?
Are there any fair housing ordinances in place to keep existing residents from being displaced?
Thankfully, there are more and more investment options that are trying to do right by the communities they're moving into. For example, the Reinvestment Fund finances commercial real estate, with a commitment to underserved areas.
The bottom line
Real estate investing doesn't have to be reserved for the ultra-wealthy. In fact, the opposite is true — The right investments can give members of underserved communities the chance to invest back into their hometowns.
Plus, real estate investing encompasses more than just stocks and REITs. Owning property and being a landlord for marginalized renters can go a long way in making housing more equitable.
More on responsible investing and real estate:
Sponsored
Follow These Steps if you Want to Retire Early
Secure your financial future with a tailored plan to maximize investments, navigate taxes, and retire comfortably.
Zoe Financial is an online platform that can match you with a network of vetted fiduciary advisors who are evaluated based on their credentials, education, experience, and pricing. The best part? - there is no fee to find an advisor.