The Cardone way
Cardone says he got his first big break with the help of friends and family.
"I started with no money," he recalled. "My first deal was $3,000, my second deal was no money, my third deal was $350,000 down — and I raised most of the $350,000 from people I knew that did not want to be invested in real estate, but they were willing to give me a short-term loan."
He then built a business around that approach to real estate investment. Today, his company Cardone Capital has a portfolio consisting of 12,230 apartment units across 37 multifamily properties and over 500,000 square feet of commercial office space, according to its website. It has $4.3 billion in assets under management and provides over 13,000 investors with access to institutional-grade real estate deals through crowdfunding.
"My money — it never comes from the big banks … sovereign funds, pension funds, I don't take any of their money," Cardone said. "Out of 13,000 people, I've had problems with three investors. It's allowed me to build a multibillion dollar real estate portfolio that I could not have done without the investors."
Cardone said there are "plenty of people out there that don't want their money in the bank anymore," referring to the three major bank failures in the spring that put immense pressure on America's regional banking industry.
Instead, he claimed: "They want to be in real estate — the doctor, the lawyer, your dad, your mom, your brother, your sister — but they don't want to collect the rents, they don't want to handle the tenants, they don't want to do the toilets, they don't want to handle termites. They love real estate. [but] nobody's presented them with an opportunity. Anyone can do this."
While Cardone has reaped the benefits of this partnership strategy, is it really a good idea to bring your friends and family into real estate investment deals? Here are some pros and cons to consider.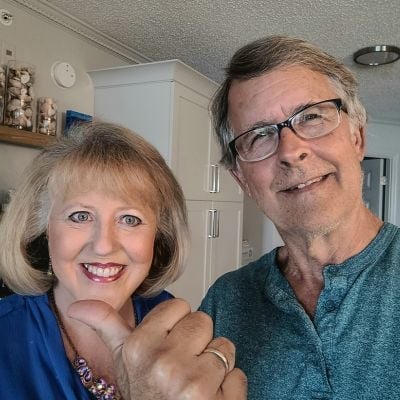 The pros of this approach
When you combine your purchasing power with that of your friends and family, it can open up opportunities to buy properties that perhaps were unattainable for you as a sole buyer.
One of the best things about investing with friends and family is that you know and trust each other. If you all share the same goals and communication is strong, you can reach a comfort level in a deal that may not be possible with a bank or private lender.
Remember, before reaching any agreements, it's important to have an open discussion about your finances and life goals as this will impact how the partnership plays out.
Investing in real estate is typically not a short-term venture. If a friend has $50,000 to invest now, but they plan to use that to buy a new car, get married or move abroad within the next few years, then maybe they're not the right investment partner for you. You must recognize that upfront if you want to avoid challenging conversations down the road.
Finally, when you borrow money from friends and family, chances are you'll reach more favorable terms and conditions than you would with third-party lenders who would charge interest and typically have strict borrowing procedures. You may also gain access to more money if you bring on multiple individuals to help you land a deal.
Even if everything seems straightforward, consider reaching out to a real estate lawyer who can help you produce a legal contract to ensure the deal runs smoothly and everyone involved knows how much risk they're taking on and what return they'll get from their investment.
The dangers of investing with friends and family
There are also reasons to avoid borrowing from people whose relationships you value.
First and foremost, if you overreach financially or the investment goes south and you are unable to pay your friends and family back — or they don't get the returns you promised — you can destroy those relationships for good. You could even find yourself in legal battles with people you once loved and trusted.
Cardone knows this only too well. The real estate mogul has been the subject of litigation in recent years over allegations of misleading investors and followers while promoting products that ultimately fell short of promised returns. He has denied the allegations, saying on LinkedIn it's a "tragedy our system is so litigious and people are encouraged to sue others in order to hold a company doing great things hostage."
One way to lower the risk of potential legal trouble is to make everyone involved sign a contract — but that can also cause issues, especially since it may imply a lack of trust among the people you're borrowing money from, or you could be deemed overzealous and militant with the contractual terms and conditions.
Borrowing money from friends and family could also set a precedent that you may struggle to uphold. For instance, if they're ever in need of money — if they have an unexpected financial crisis or they want to do their own real estate investment deal — you could be faced with the situation of being unable to help them in return.
As convenient and beneficial as it may seem, taking a loan from a friend or relative comes with risks. Consider exploring other personal loan options before adding this potential complexity to your real estate investments.
Sponsored
Follow These Steps if you Want to Retire Early
Secure your financial future with a tailored plan to maximize investments, navigate taxes, and retire comfortably.
Zoe Financial is an online platform that can match you with a network of vetted fiduciary advisors who are evaluated based on their credentials, education, experience, and pricing. The best part? - there is no fee to find an advisor.