Healthcare properties
Healthcare is the most defensive sector. Recessions and credit cycles don't have much impact on emergency healthcare services, which makes hospitals and clinics ideal real estate targets.
Omega Healthcare Investors (OHI) focuses on nursing homes and assisted-living facilities across the US and UK. The company focuses on triple-net leases with 64 operators across these two countries.
The rapidly aging population across the Western world is a significant tailwind for Omega. The company expects consolidation in the market and organic growth for the foreseeable future.
This niche REIT offers an 8.6% dividend yield and trades at 1.9 times book value per share.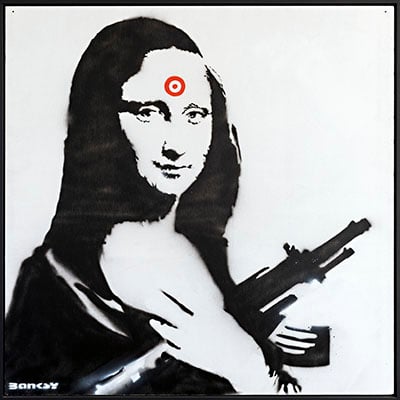 Join Masterworks to invest in works by Banksy, Picasso, Kaws, and more. Use our special link to skip the waitlist and join an exclusive community of art investors.
Skip waitlist
Cannabis Warehouses
Legal cannabis has been a volatile sector. It's still a highly regulated and intensely competitive industry. In aggregate, cannabis stocks have disappointed investors. By comparison, leasing warehouse space to cannabis producers has been a better business model.
Innovative Industrial Properties (IIPR) owns and operates one of the largest networks of cannabis warehouses across the US. As of June 2022, the company had 111 properties comprising an aggregate of approximately 8.4 million rentable square feet with 100% leased out to state-licensed cannabis operators.
The REIT offers a 7.1 % dividend yield and trades at 1.7 times book value.
Mortgage REITs
Most REITs focus on the equity portion of the properties they acquire. In other words, they put money down to buy properties, pay interest on the mortgage and collect rents — a traditional landlord model.
However, some REITs focus on acquiring mortgages and collecting rents. This is a capital-light model that could lead to better yields if managed properly.
Starwood Property Trust (STWD) is the largest mortgage REIT in the country. The Greenwich, Conn. company specializes in commercial mortgages. Since its inception, it has deployed over $83 billion to multifamily investors, oil and gas producers, hotel managers, retail stores, and enterprises for their property purchases.
Mortgage REITs like Starwood are more vulnerable to rising interest rates. That's because the business model hinges on the net interest margin — the gap between borrowing and lending money. As interest rates rise in 2022, Starwood could see its net margin compress. Its portfolio of outstanding loans could also see lower valuations.
At the moment, the REIT offers an 8.1% dividend yield and trades at just 1.15 times book value per share. It's clearly out of favor now but could deliver exceptional returns if interest rates plateau next year.
Starwood is an ideal target for investors with an appetite for high-risk, high-reward wagers.
Sponsored
Fine art as an investment
Stocks can be volatile, cryptos make big swings to either side, and even gold is not immune to the market's ups and downs.
That's why if you are looking for the ultimate hedge, it could be worthwhile to check out a real, but overlooked asset: fine art.
Contemporary artwork has outperformed the S&P 500 by a commanding 174% over the past 25 years, according to the Citi Global Art Market chart.
And it's becoming a popular way to diversify because it's a real physical asset with little correlation to the stock market.
On a scale of -1 to +1, with 0 representing no link at all, Citi found the correlation between contemporary art and the S&P 500 was just 0.12 during the past 25 years.
Earlier this year, Bank of America investment chief Michael Harnett singled out artwork as a sharp way to outperform over the next decade — due largely to the asset's track record as an inflation hedge.
Investing in art by the likes of Banksy and Andy Warhol used to be an option only for the ultrarich. But with a new investing platform, you can invest in iconic artworks just like Jeff Bezos and Bill Gates do.