REITs
Building a real estate successful portfolio requires serious cash, and property management is its own headache — that is, until now.
A company called Fundrise lets you invest in dozens of high-end properties without having to cough up your life savings or play landlord.
Investing with Fundrise is similar to buying stocks, only instead of funding a company, your investment goes towards buying real estate through real estate investment trusts (REITs).
You're basically crowdfunding the purchase of properties all over the country, from commercial developments to residential buildings.
You'll have a diverse portfolio of assets that would usually only be available to major real estate players, and receive payouts through quarterly dividend distributions. You'll also get a portion of an asset's appreciation when its investment term ends.
Since 2014, the average annualized return on Fundrise investments has been between 8% and 12%. To put that into perspective, you'd earn less than 1% interest with a typical savings account — 0.06%, according to the FDIC.
Signing up with Fundrise is super simple — you just choose an account level, pick a strategy that fits your goals, and start making investments.
Fundrise can automatically connect with more than 3,500 banks, so you won't need to fill out any complicated paperwork to get the ball rolling.
It only takes a few minutes to get started, so sign up now and become a real estate investor today.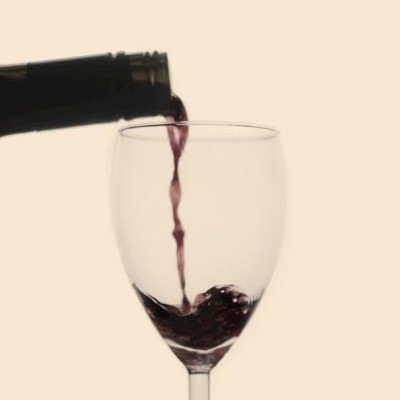 Fine wine is a sweet comfort in any situation — and now it can make your investment portfolio a little more comfortable, too. Now a platform called Vinovest helps everyday buyers invest in fine wines — no sommelier certification required.
Invest Now
Commercial real estate properties
Most savvy investors will tell you real estate is one of the smartest investments you can make to potentially earn long-term profits. It's also a popular way to help diversify your portfolio to avoid relying too heavily on the ebbs and flows of Wall Street.
A company called CrowdStreet lets you invest in commercial real estate properties nationwide without having to invest millions or deal with being a landlord. With around $25,000, you can start investing in real estate projects and funds today if you're an accredited investor.
CrowdStreet's easy-to-navigate marketplace allows you to filter their available deals by the attributes that matter to you. Choose individual projects to back and invest through a variety of structures, including debt, equity, funds and portfolios.
How much could you make? Based on its 76 realized deals since 2014, CrowdStreet's average rate of return is 18.6% with fees factored in. To put that into perspective, the S&P 500 index has an average annual return of around 10%.
It only takes a few minutes to get started, so sign up now and become a real estate investor today.
Buying a home - MRC
After a two-week break, U.S. mortgage rates began climbing again this week, a new report shows.
The higher 30-year fixed-rate mortgage is becoming yet another headwind for the shaky economy amid the Federal Reserve's war on inflation.
The central bank has been hiking its benchmark interest rate in response to rising consumer costs. That, in turn, is making it more expensive for consumers to borrow money for major purchases like homes.
It's pretty rough out there for consumers right now but that doesn't mean it's all doom and gloom for prospective homebuyers. There's hope on the horizon.
For months, the biggest hindrance to buying a home was the limited supply of properties for sale. That's starting to change.
Those who want to sell (and are lucky enough to find a new place to live) are listing their homes in hopes of earning a windfall on the sale.
Yet with fewer people able to qualify for a sizable loan, the balance of power is shifting from sellers to buyers who have a fair amount of cash on hand.
The share of homeowners who have cut their prices is more than double what it was at this time last year, according to Realtor.com.
Know all of your options and get matched with the best lender today.
Sponsored
Get a piece of commercial real estate
Enhance your portfolio with high-return commercial real estate
First National Realty Partners is the #1 option for accredited investors seeking superior risk-adjusted returns in the grocery-anchored necessity-based retail space.
While commercial real estate has always been reserved for a few elite investors, outperforming the S&P 500 over a 25-year period, First National Realty Partners allows you to access institutional-quality commercial real estate investments — without the leg work of finding deals yourself.
Invest with First National Realty Partners now.